Vietnam donated masks and equipment to many countries in coronavirus fight
China's monopoly policy on coronavirus fight may be broken as Vietnam is winning some foreign countries' hearts with the donation of medical supplies including masks and protective suits to Europe, Southeast Asia and the U.S, Reuters reported.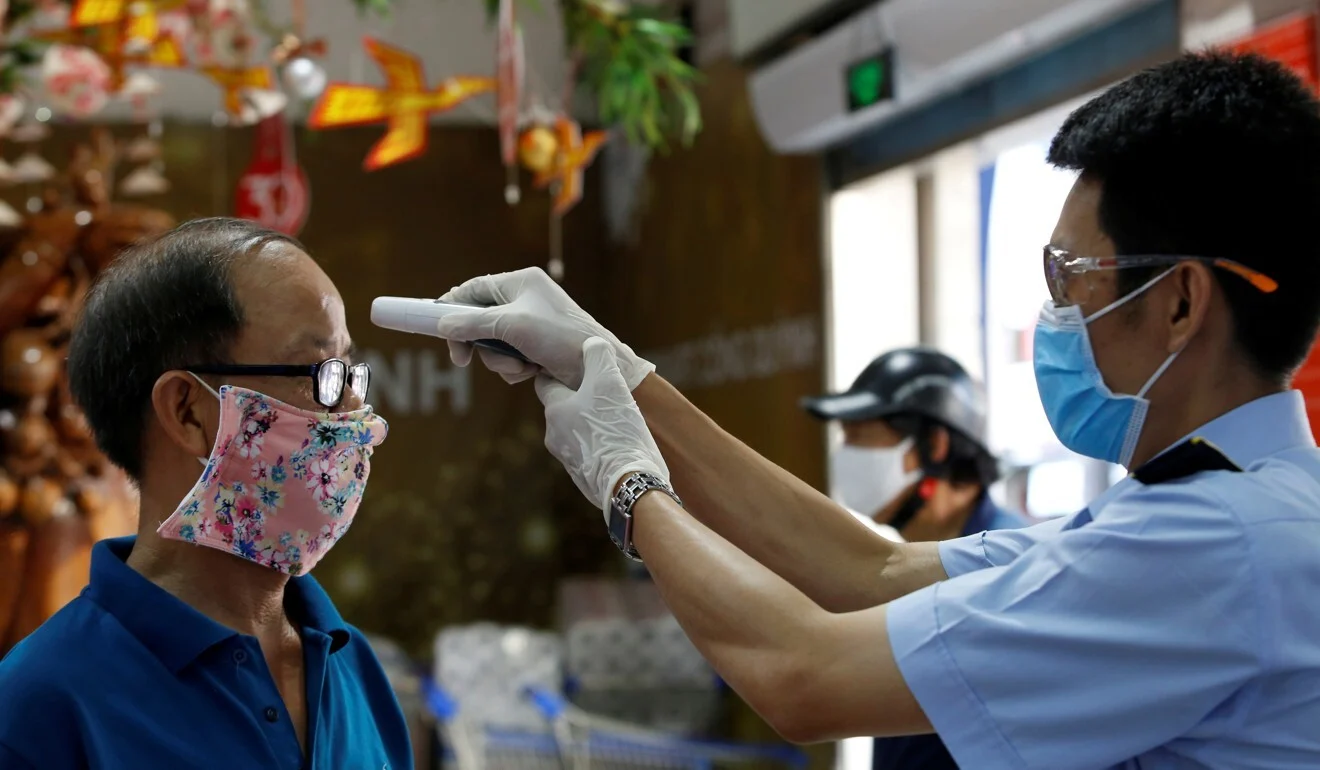 Vietnam has been imposing mass quarantines and conducting aggressive contact-tracing. Photo: Reuters
The word leading news agency cited information that Vietnam is also lack of resources comparing to the neighboring country, however, still willing to donate as many as possible the countries which urgently in need of medical support when the number of COVID-19 cases continues to surge.
The Vietnamese Government and people presented medical equipment worth over 7 billion VND (USD 304,000) as gifts to neighboring Laos and Cambodia. The gifts, which included specialized protective clothing, testing systems, COVID-19 test kits, 340,000 medical face masks to the former and 340,000 ones to the latter.
When China was in the peak of the pandemic, Vietnam also sent breathing equipment, cleanroom suits, gloves, and face masks worth 500,000 USD in total to the country to help the country fight the COVID-19 pandemic.
France, Germany, Italy, Spain, and Britain were also handed over donations from Vietnam
It has also capitalized on the U.S. government's purchase of 450,000 made-in-Vietnam DuPont hazmat suits by expediting the shipment of the protective equipment and using it to highlight its medical donations in public statements and state media.
The US President Donald Trump even tweeted plaudits to "our friends in Vietnam" on Thursday for that shipment.
"Vietnam appears to have gained in confidence by managing to deal successfully with the coronavirus," said Carl Thayer, an expert in Vietnam's diplomacy at the Australian Defence Force Academy in Canberra.
"While Vietnam is bracing itself against a second wave of the virus, it is also beginning to look ahead to a revival of economic activity," Thayer said.
Key to spurring that activity will be a much-anticipated EU-Vietnam Free Trade Agreement (EVFTA), said Thayer, which Vietnam's rubber-stamp National Assembly will ratify later this month.
When it comes to donation
There are now 40 farms producing 7 million fabric masks a day in Vietnam, the government said on Thursday. An additional 5.72 million surgical masks can be produced daily.
Even though Vietnam needs similar equipment in its own efforts against the virus, it has made donations to neighbors with large Vietnamese communities "on the basis of traditional friendship and relations", foreign ministry spokeswoman Le Thi Thu Hang told Reuters.
Vietnam is not the only country keen to show that it is able to offer its support to the world.
South Korea has also won attention for its campaign against the virus and on Thursday it hosted an online presentation outlining its containment measures for about 400 health officials and experts from 13 countries, including the US, Mexico, and Italy.
"We've been getting requests from many countries for us to share our know-how," said a South Korean foreign ministry official.
China donated coronavirus testing kits to Cambodia, sent planeloads of ventilators, masks, and medics to Italy and France, pledged to help the Philippines, Spain and other countries, and deployed medics to Iran and Iraq.
However, some Western press such as BBC, Dailycaller... informed that while China was praised by some figures in media for its coronavirus diplomacy, many countries that have accepted Chinese products to relieve a medical supply shortage amid the pandemic are reporting faulty tests and masks. Thousands of testing kits and medical masks are below standard or defective, according to authorities in Spain, Turkey, and the Netherlands, according to National Reviews.
Beijing's efforts – which state media has called "China's solution to fight the pandemic" – have had a mixed response, and analysts say its "mask diplomacy" will do little to convince critics in the West, according to SCMP.
Across the globe, more than 3 billion people are living under lockdown measures to limit the spread of the virus, which has infected nearly 570,000 people worldwide and killed over 26,000.
China, where more than 3,200 people have died from the disease, has extended help to countries in Europe, the Middle East, Africa, and Asia. It is not the first time it has offered humanitarian aid during a global health crisis, but according to Beijing officials, it is the largest such effort since 1949.
Marcin Przychodniak, an analyst at the Polish Institute of International Affairs, said countries receiving supplies, particularly in Central and Eastern Europe, would appreciate Beijing's support, but there were worries about the potential political and economic motives behind it.
On Monday, Josep Borrell, the EU's foreign policy chief, sounded a warning about Beijing's soft power campaign, saying Europe "must be aware there is a geopolitical component [to the crisis] including a struggle for influence through spinning and the 'politics of generosity'".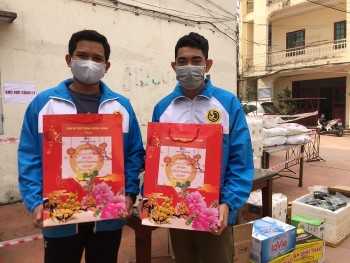 Expats in Vietnam
Vietnam is sending affection to Lao and Cambodian students who stay back in the country for Tet, the traditional New Year holiday which is an occasion for family reunion.