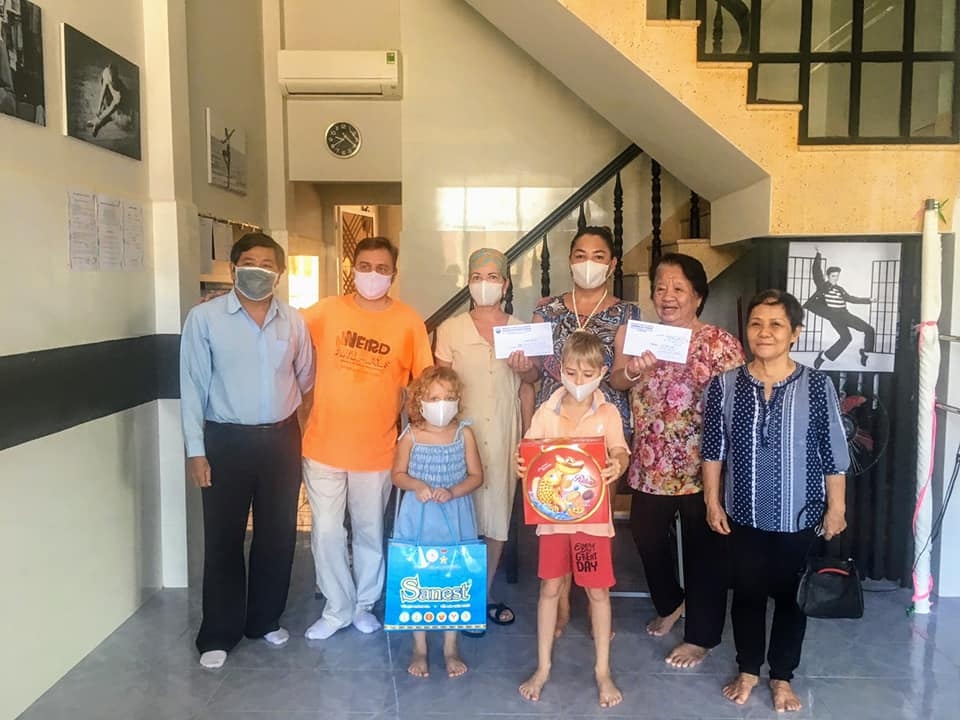 Khanh Hoa Union of Friendship Organizations helps stranded Russians overcome COVID-19.
What could better demonstrate the strength of relations than willingness to help each other, especially when the entire world is facing a truly unprecedented situation arising out of coronavirus.
At the hand-over ceremony in Hanoi on April 9, Vice Director of the Ministry of Public Security's Department of Foreign Relations and Standing Vice President of the Vietnam – Laos Friendship Association (VLFA)'s chapter in the public security force Nguyen Minh Hieu has presented VND 100 million (USD 4,300) and 1,000 medical masks to the Laos – Vietnam Friendship Association (LVFA).
Presenting at the ceremony, Vice Chairman and Secretary General of the VLFA Nguyen Van My thanked the VLFA chapter for its timely support to the LVFA.
My said there are 40 VLFA chapters in localities and units nationwide. The chapter in the public security sector is the first unit to raise fund in support of Lao people, proving the great friendship, special solidarity and comprehensive partnership between the two countries.
Europe is the continent most heavily affected by the disease with more than 50,000 deaths so far, and as true friends are those who join forces at a time of need, friendship associations stands ready to help friends fight the spread of the coronavirus.
Recently, the Vietnam–Hungary Friendship Association has donated 10,500 face masks to Hungary. Ambassador Csaba Őry has sent a letter of appreciation to President of Vietnam - Hungary Friendship Association Nguyen Dang Vang and made sure that the donation would get to Hungary in order to help the fight against coronavirus.
On April 9, representatives of central Vietnam – Spain Friendship Association and Vietnam – Spain Friendship Association of Hanoi city handed over 1,000 protective suits as a gift of Vietnamese people to Spain.
Notably, the Vietnam-Italy Friendship Association has donated over 40,000 face masks to help Italian people in the fight against the COVID-19.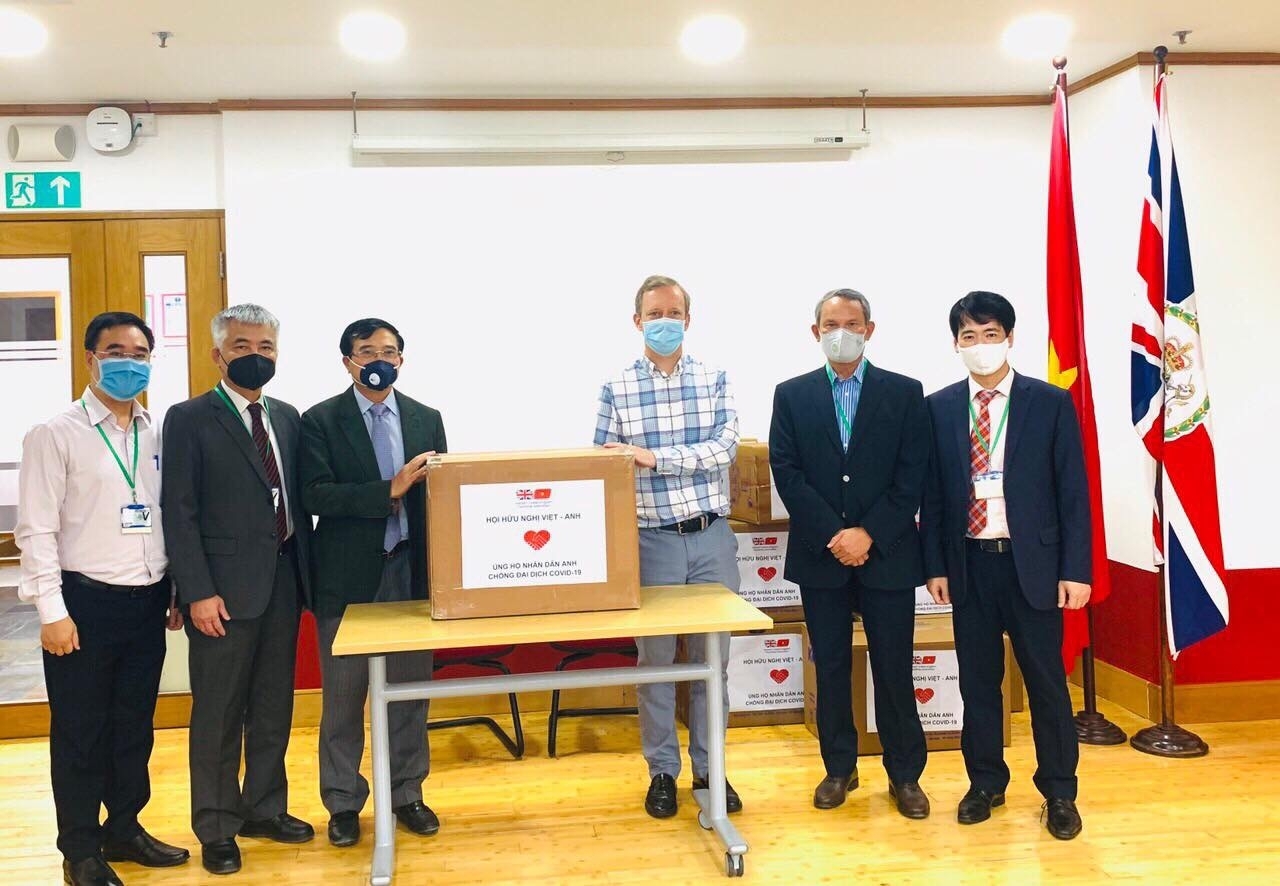 Vietnam - UK Friendship Association hands over the gift package to UK Embassy on April 10 in Hanoi. Photo: VNT
Most recently, Vietnam - UK Friendship Association has mobilized funding from businesses in Vietnam to provide medical supplies to support the UK in preventing COVID-19. The gift package includes 1,000 sets of products, including medicine, mouthwash, colloidal silver (nano) throat spray and dry gel. Along with that is 1,500 medical masks and 10,000 antibacterial cloth masks. The total value of package is nearly VND 500 million (USD 21,437).
Knowing it is a constant endeavour to ensure the wellbeing of tourists when the entire world is facing an unprecedented situation arising out of coronavirus, the Vietnam-Russia Friendship Association of Khanh Hoa province and provincial Union of Friendship Organizations have visited and provided financial assistance worth VND 10 million (USD 424) to over 30 Russian tourists stranded in the province due to coronavirus travel restrictions.
Although it's a small gift, this is their way to help Russian tourists overcome the difficulties caused by COVID-19 pandemic.
In the early stages of the outbreak, the Vietnam – China Friendship Association of Hanoi in February had already handed over 1,000 facial masks to the Chinese Embassy./.
Hannah Nguyen