Vietnam delivers $50,000 to Myanmar for COVID-19 fighting
Vietnam has handed over US$50,000 to Myanmar in a move to support the neighboring country in the fight against novel coronavirus disease (COVID-19), VNA reported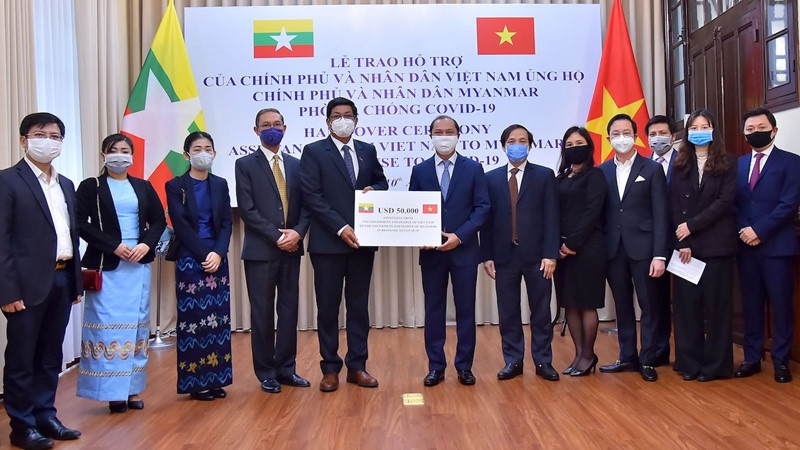 At the ceremony. Photo: thanhnien.vn
The hand-over ceremony held Friday marked the attendance of Vietnam Deputy Foreign Minister Nguyen Quoc Dung, Ambassador of Myanmar to Vietnam Kyaw Soe Win and other representatives of both countries.
Speaking at a ceremony in Hanoi, Dung said Vietnam and Myanmar are not only both members of ASEAN but also close cooperative partners.
Vietnam's decision to provide the funds to Myanmar in the context of it also being hit hard by the pandemic demonstrates the close relationship and mutual support between the two countries as well as the solidarity of ASEAN members, he stressed, expressing a hope that the aid will partly help Myanmar overcome this difficult time.
The Deputy FM affirmed that with its role as Chair of ASEAN in 2020 and as a non-permanent member of the UN Security Council in 2020-2021, Vietnam will maintain close coordination with Myanmar and other countries inside and outside of the region to together conquer the global pandemic.
He asked the Myanmar Government to continue creating favorable conditions for the Vietnamese community in the country to stabilize their lives and gain access to necessary healthcare services,
For his part, Ambassador Kyaw Soe Win said the Vietnamese Government's support provides great encouragement to Myanmar during this time.
He spoke of Vietnam's achievements in disease prevention and control and added that its active support for and cooperation with other countries expresses its sense of responsibility as Chair of ASEAN in 2020 and a non-permanent member of the UN Security Council in 2020-2021.
Earlier, Vietnam also presented medical supplies to many countries to assist with the fight against the COVID-19 pandemic, including China, Laos, Cambodia, the US, France, Germany, Italy, Spain and the UK.
Myanmar reported four new cases of the novel coronavirus on April 10, bringing the country's total number of infections to 27. The country reported its first cases on March 23 and its first death from the virus on March 31.
Vietnam's infection cases have surpassed 250 with 144 patients have gone on to make a full recovery from the disease.
Since appearing in Wuhan, China last December, the novel coronavirus has spread to at least 184 countries and regions, according to data compiled by Johns Hopkins University in the U.S.
More than 1.6 million cases have been reported worldwide, with the death toll over 95,000 and more than 354,000 recoveries.
The pandemic has spread to all ASEAN member countries with a total of more than 14,000 infection cases, including 493 deaths./.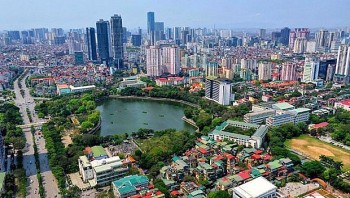 National
Vietnam News Today (Jan. 29): Quang Ninh: Cross-border trading with China resumed after Tet; Hanoi in the world's top three culinary destinations: Tripadvisor; Intertwined opportunities, challenges for Vietnam's economy in 2023; Supermarkets, traditonal markets gradually resume normal operations amid abundant supply.