Cambodian-Vietnamese families received support from Consulate General
The Consulate General of Vietnam in Cambodia's Preah Sihanouk province on April 11 presented relief packages to 57 Cambodian-Vietnamese families affected by COVID-19, VNA reported.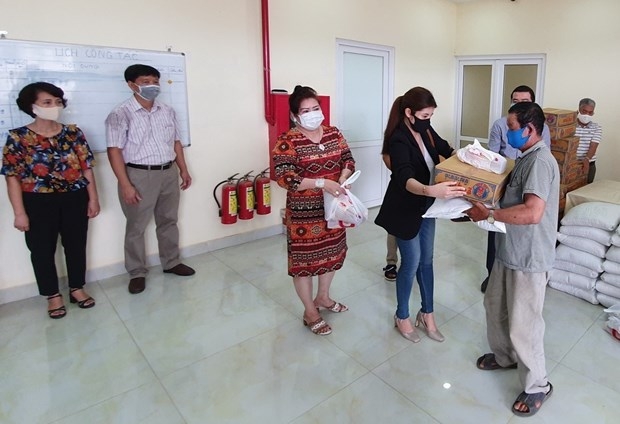 The Consulate General of Vietnam in Cambodia's Preah Sihanouk province presents relief packages to Cambodian-Vietnamese families affected by COVID-19. (Photo: VNA)
The gifts were donated by the consulate general's staff and the telecom firm Viettel Cambodia (Metfone) as well as Cambodian-Vietnamese businesspeople.
Consul General Vu Ngoc Ly shared the difficulties that the two countries' people are facing despite measures to actively support affected people, especially ahead of the Chol Chnam Thmey – Khmer New Year Festival.
Chol Chnam Thmay is one of the most important festivals for Khmer people in Cambodia. It usually lasts three days from April 14-16 and is celebrated mostly in pagodas. The festival is a demonstration of Khmer people's aspirations, like many other ethnic groups, to move on from the previous year's misfortunes and look forward to a promising new year.
One of the most important practices in Chol Chnam Thmay is the Buddha bathing ceremony. Khmer people also bathe to pray for forgiveness for mistakes made in the previous year.
Ly expressed his deep sympathies with Cambodian-Vietnamese people who are encountering more hardships during the pandemic.
The offical advised them to not return home at this critical time but implement preventive measures of the host country's health ministry.
Earlier, the consulate general also donated 3,000 face masks to disadvantaged Cambodian-Vietnamese families in Preah Sihanouk, Kep, Kampot, Koh Kong, Takeo, and Kampong Speu provinces.
According to the local health ministry, as of April 11, Cambodia reported 120 COVID-19 cases, including 75 recoveries. In Preah Sihanouk, 39 cases have been recorded so far./.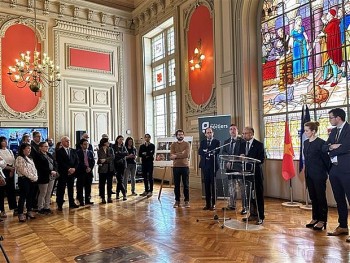 National
Vietnam News Today (Mar. 26): Vietnam and Thailand promote labour cooperation; Vietnamese, French localities look to step up cooperation; Attractive incentives on offer at Hanoi Tourism Festival 2023; E-commerce accounts for 60% of Vietnamese digital economy.