Vietnam's air carriers to resume domestic flights next week as coronavirus eases
Some domestic air carriers including the national flag carrier Vietnam Airlines, low-cost Vietjet Air and Bamboo Airways have announced to re-open flights between provinces and cities in the country as the novel coronavirus has been steadily constrained.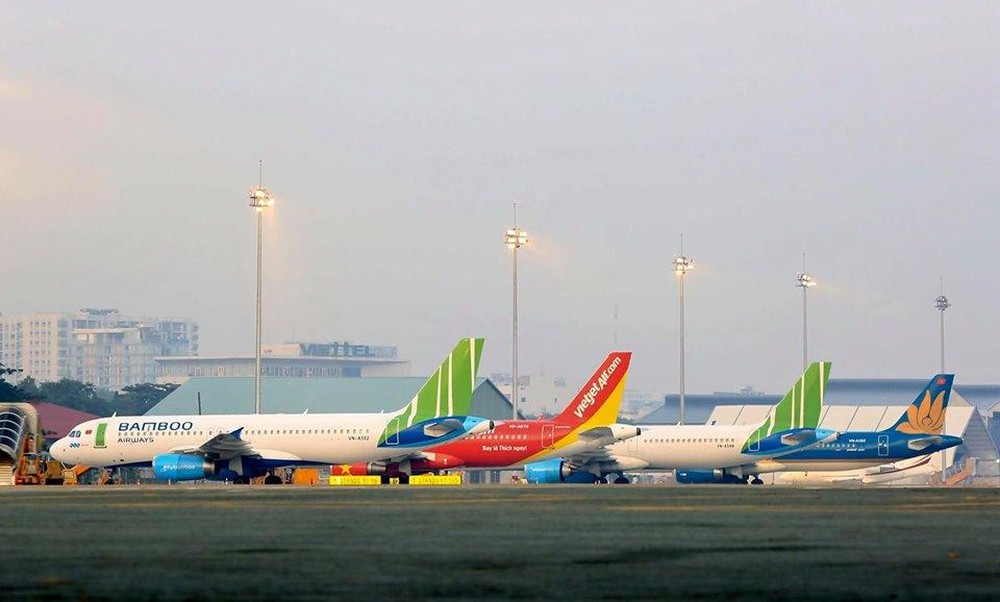 Illustrative photo.
According to the latest updates, those Vietnam's air carriers are going to resume their domestic flights as of April 16 with details of departures posted on their websites and travel agencies, Vietnamnet reported.
Vietjet Air said that the air carrier will offer series of promotional programs that may suit its passengers' demand while Vietnam Airlines announced to increase the number of flights between Hanoi and Ho Chi Minh City between April 16 and 24 as well as other routes.
The newly established Bamboo Airways also reopens its domestic routes and increases the frequency on Hanoi - Ho Chi Minh City routes to 7 round-trips per day.
Together with continuous updates on routes and flight ticket prices, those air carriers also implement many protective measures such as requiring passengers and crew to keep a safe distance from each other when queuing up or sitting in the aircraft.
This is one of the notable and positive moves in Vietnam's aviation industry since the Government and Ministry of Transportation asked air carriers to halt all international flights and cut down a number of domestic ones to curb the COVID-19.
Eric Lin, an aviation analyst at UBS Securities forecasts a strong recovery in the aviation market following a V-shaped graph as the demands of travel would progress after being suppressed for a long time.
According to VnExpress International, the government had asked all carriers to suspend most domestic flights from April 1 to April 15 as it launched a nationwide social distancing campaign to curb the spread of the novel coronavirus.
During the campaign, only two flights between Hanoi and Ho Chi Minh City, one between Hanoi and central Da Nang City, and one between Ho Chi Minh City and Da Nang have been operating each day.
As of Sunday morning, Vietnam had recorded 258 COVID-19 infections, of whom 144 have been discharged.