Vietnam emerges as 10th world's largest wooden furniture exporter to French
With France moving to increase its wooden furniture imports, Vietnam has become the 10th largest supplier of this product to the fastidious market, according to data released by Eurostat, the statistical office of the European Union.
These statistics show that the European country imported 1.08 million tonnes of wooden furniture worth a total of $3.75 billion last year, posting a decline of 6.8% in volume and 6.9% in value compared to figures recorded in 2019.
According to the Italian Centre for Industrial Studies, France represents an important part of the furniture sector both in Europe and globally, making up the second-largest import market in Europe, VOV reported.
Most notably, France has always been a key Vietnamese trading partner within the EU, with the country making up the Southeast Asian nation's fourth-largest export market in the bloc.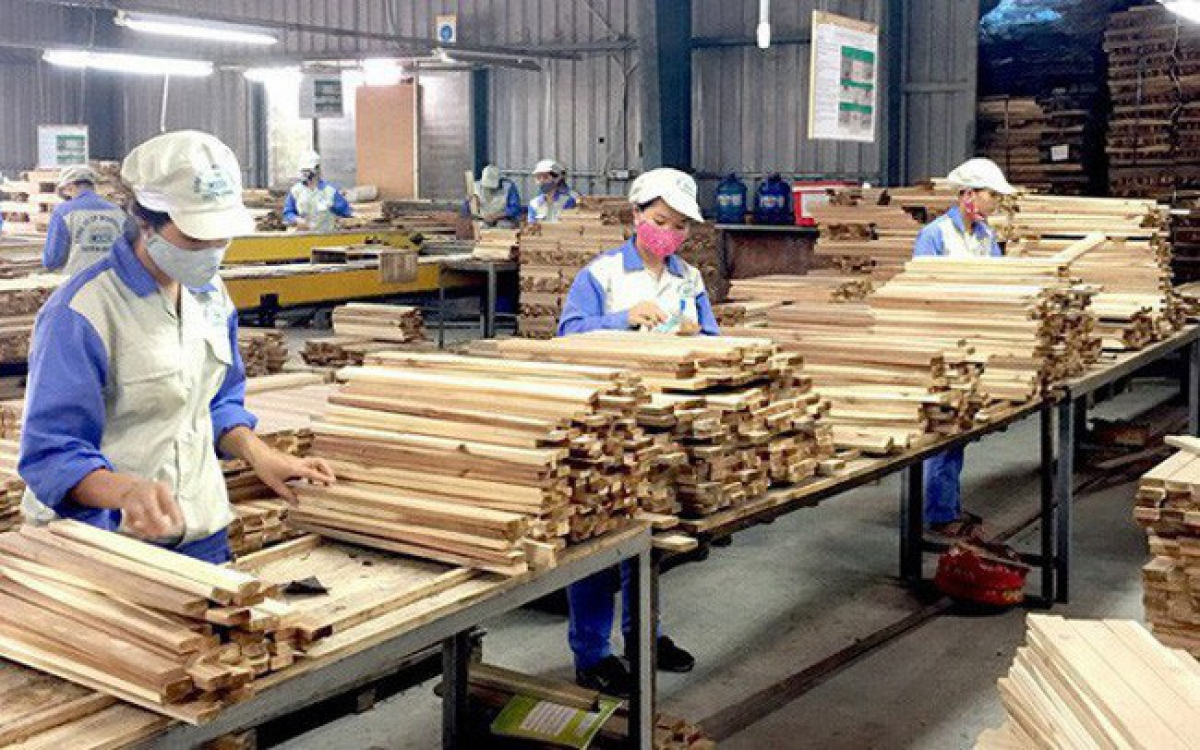 Vietnam emerged as 10th largest wooden furniture exporter to French. Photo: VOV
Furthermore, the nation is the 10th largest supplier of wooden furniture to the French market, accounting for only 3.2% of the total import volume, a relatively low figure in comparison to import demand within the fastidious market.
Trade experts have therefore advised Vietnamese firms to seize upon the various opportunities brought about by the EU-Vietnam Free Trade Agreement (EVFTA) in order to boost their export of furniture products to the French market in an effective manner.
At present, China remains the largest supplier of living room and dining room furniture to France, followed by Poland, Italy, Belgium, Spain, Portugal, and Vietnam.
With the country being the fifth-largest supplier of wood frame chairs to France, it is trailed by China, Italy, Romania, and Poland. However, the import volume and value of Vietnamese wooden framed chairs endured a downward trajectory last year.
Wood sector sets sights on the export target of $14 billion in 2021
Despite facing several trade remedy cases and tax evasion lawsuits over the coming year, the forestry sector has set a target of achieving an export target of $14 billion, according to industry insiders.
Pham Van Dien, deputy director of the Vietnam Administration of Forestry, said despite a tough year caused by the impact of the novel coronavirus (COVID-19) pandemic, timber and forestry exports enjoyed an increase of 16.4% to approximately $13.17 billion last year in comparison to 2019's figure. In addition, the import value of timber and wood products also witnessed a surge of 11% to $2.58 billion, with the sector's trade surplus rising by 17.9% to $10.5 billion.
Minister of Agriculture and Rural Development Nguyen Xuan Cuong noted that the forestry sector has encountered numerous difficulties in recent times, including fierce competition in the global market due to Vietnamese plywood exports facing trade defense cases and tax evasion in two of its largest markets, namely the Republic of Korea (RoK) and the US.
Minister Cuong has therefore requested that the Vietnam Administration of Forestry continue to ramp up afforestation for the purpose of sustainable forestry development and export growth moving forward.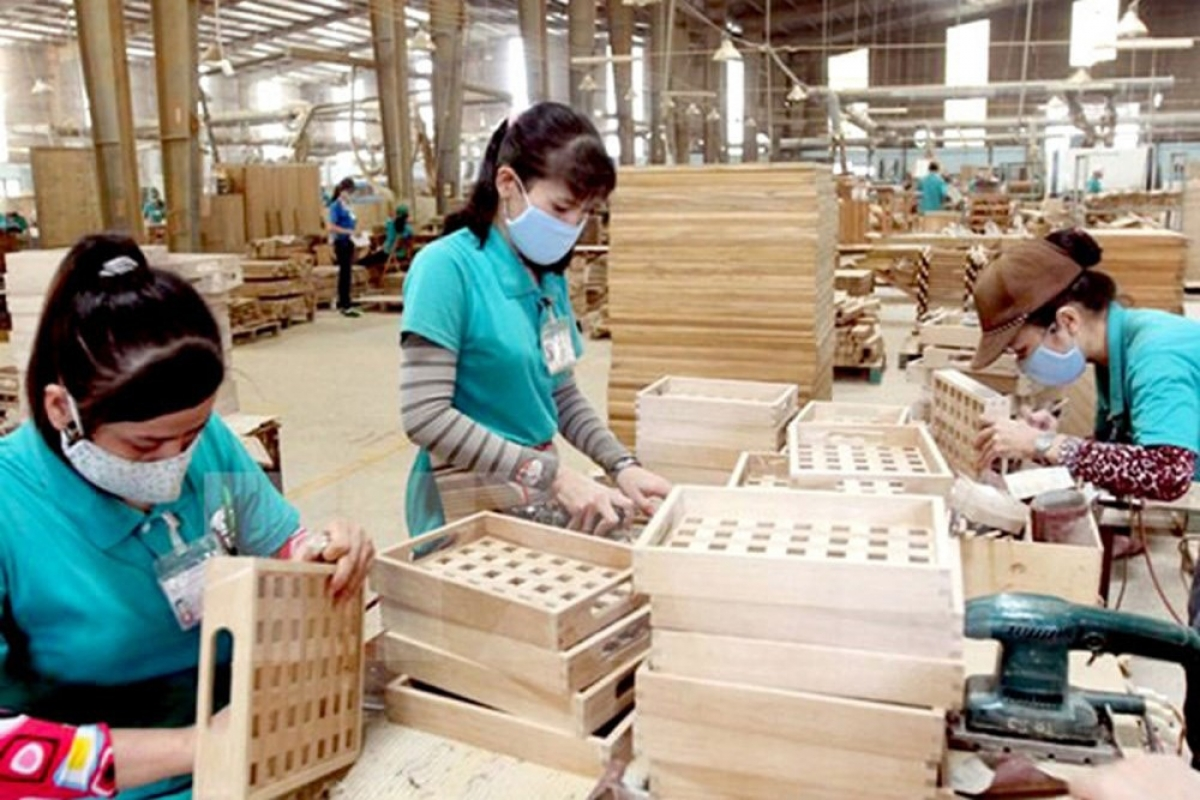 Photo: VOV
Concurring with this viewpoint, Deputy Minister of Agriculture and Rural Development Ha Cong Tuan explained that the wood industry should redouble efforts in a bid to remove hurdles that hamper develop production, whilst also intensifying forest protection activities for sustainable development.
With regard to solutions that can deal with tax evasion investigations, Dien stated that the forestry sector has implemented a wide range of drastic solutions to combat the illegal trade of timber and wooden products, with the country even signing a Voluntary Partnership Agreement (VPA) with the EU.
The trade deal, which became effective from June 1, 2019, has helped local firms to sharpen the competitiveness of wooden products exported to the EU, improve forest governance and promote legal trade timber products to this highly lucrative market. Meanwhile, the Vietnamese Government has also issued a decree relating to the local timber legality assurance system.
During a recent meeting of the Joint Committee under the Vietnam-EU Comprehensive Partnership and Cooperation Framework Agreement (PCA), the EU acknowledged that Vietnam has deployed the VPA/ Forest Law Enforcement, Governance, and Trade (FLEGT) Agreement in an effective manner, adding that there are concerns regarding trade fraud cases by foreign enterprises.
Dien stressed that Vietnamese involvement in several free trade agreements such as the EU-Vietnam Free Trade Agreement (EVFTA) and the Comprehensive and Progressive Agreement for Trans-Pacific Partnership (CPTPP) is likely to lead to more cases relating to counterfeiting the origin of Vietnamese goods for export. This is typically done in order to enjoy a tax rate of 0%, with local export businesses set to partner with other relevant units as part of greater efforts to combat these illegal activities.