New generation of Vietnamese-born Hollywood stars
After Maggie Q, Pham Linh Dan, or Olivia Munn, the world movie capital is welcoming the participation of many Vietnamese-born talented female stars such as Kelly Marie Tran, Lana Condor, or Hong Chau.
Since the 90s, many Vietnamese actresses have affirmed their international names such as Le Thi Hiep ("Heaven and Earth" by director Oliver Stone), Pham Linh Dan ("Indochina"), Thuy Trang (the Yellow Superman in the "Power Rangers") or Maggie Q (the beauty of blockbusters such as "Mission: Impossible III", "Live Free or Die Hard" or "Nikita").
Since the mid-2010s, a new generation of Vietnamese-born actresses has continued to shine in Hollywood. Among these, many names have been starred in the hit works.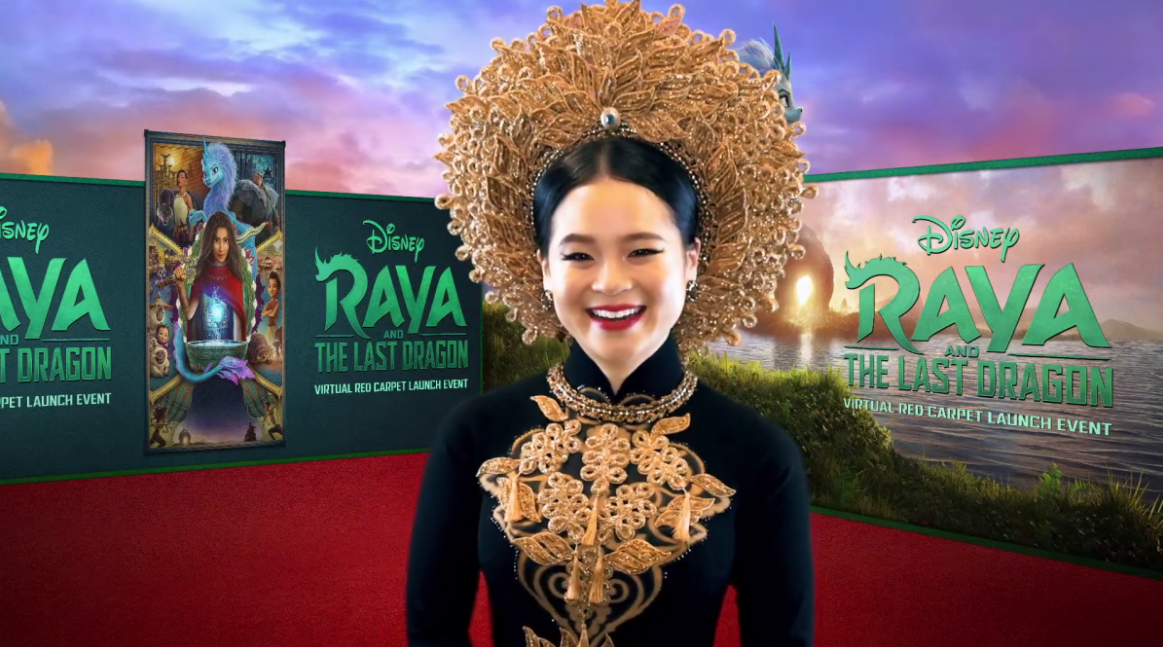 Photo: VOV
Kelly Marie Tran
Born in 1989 in San Diego, California, USA, Kelly Marie Tran, whose real name is Tran Loan, is one of the most famous Vietnamese-origin stars in the world. Her father used to be homeless and grew up on the streets in Vietnam. When she moved to the US to settle down, her father worked in a fast-food restaurant while her mother worked at the funeral home to support the family. In 2011, Kelly began acting in several short films and television series. She overcame thousands of candidates to play Rose Tico - the Resistance warrior woman in two blockbusters "Star Wars: The Last Jedi" and "Star Wars: The Rise of Skywalker".
Before she became famous, she had to struggle to get rid of the discrimination against people of color. As an actress with Vietnamese blood, Kelly Marie Tran boldly declared to the world that: "You might know me as Kelly. I am the first woman of color to have a leading role in a "Star Wars" movie. I am the first Asian woman to appear on the cover of Vanity Fair. My real name is Loan. And I am just getting started."
After the blockbuster "Star Wars", Kelly Marie Tran became the "muse" of cartoons. Most recently, she voiced Princess Raya in the film Raya and The Last Dragon - Disney's latest cartoon, which introduces the first princess from Southeast Asia.
Photo: VOV
Lana Condor
Generation Z Lana Condor is 100% Vietnamese and has the birth name of Tran Dong Lan. She was born in 1997 in Can Tho, an orphan who was adopted by the American journalist couple Bob Condor and Mary Haubold at the age of 4 months. Lana showed a passion for art from a young age and studied ballet in New York when she was a child. Her first role was mutant Jubilee in the blockbuster "X-Men: Apocalypse" in 2016.
By 2018, Lana Condor became a young idol when she starred in the love movie "To all the Boys I've Loved Before" on Netflix. She continues to participate in two sequels of this hit series, released in Valentine 2020 and 2021 respectively. She has a modest height of approximately 1.6 meters, but Lana Condor owns a sexy and well-proportioned body. . At the end of 2019, Lana Condor returned to Vietnam, her homeland for the first time after being famous. She joined former First Lady Michelle Obama's volunteer program on gender equality and girls' education in Long An.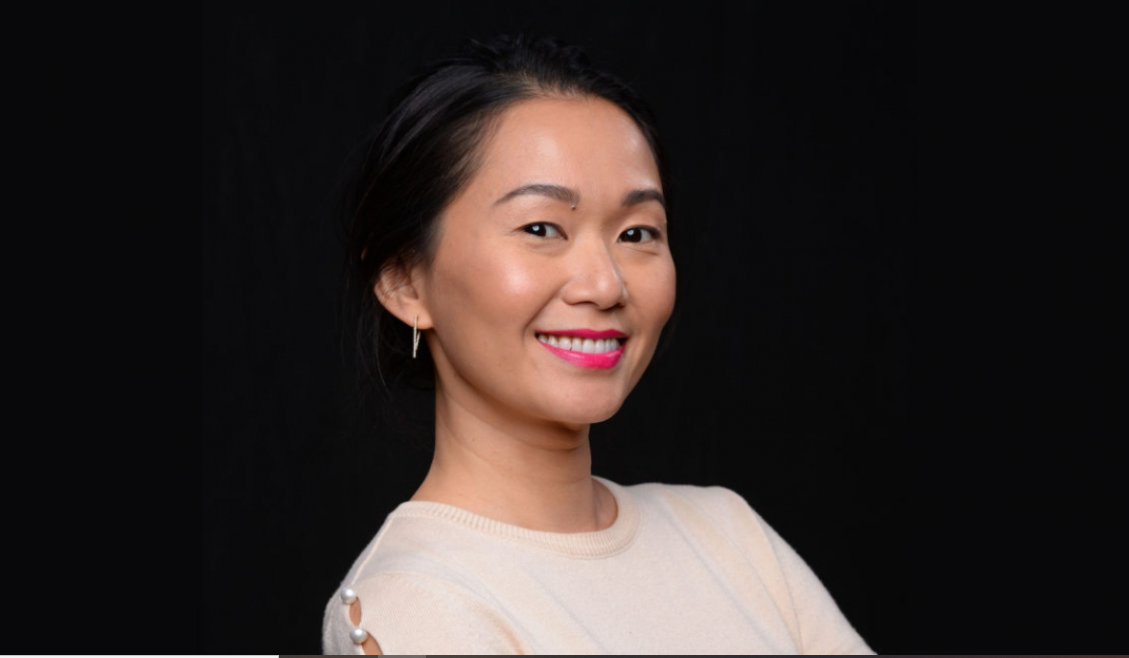 Photo: VOV
Hong Chau
Among current Vietnamese actresses in Hollywood, Hong Chau is the most appreciated for her acting skills and her continuous cooperation with big names in the industry. She was born in 1979 and trained in acting. In 2006, Hong Chau started her career with a number of dramas, notably the series "Treme" (2010 - 2013).
Hong Chau's first movie role was in "Inherent Vice" (2014) by the famous director Paul Thomas Anderson. Her career flourished in 2017 as she shined while acting with other many big actors such as Matt Damon or Christoph Waltz in the movie "Downsizing" directed by Alexander Payne. Hong Chau won a Golden Globe nomination in the category "Best Supporting Actress". In the same year, she also appeared alongside Nicole Kidman, Reese Witherspoon in "Big Little Lies" TV series.
After the success in "Downsizing", Hong Chau was invited to participate in many big projects in Hollywood such as the series "Watchmen", "Homecoming" or "Driveways", "Artemis Fowl".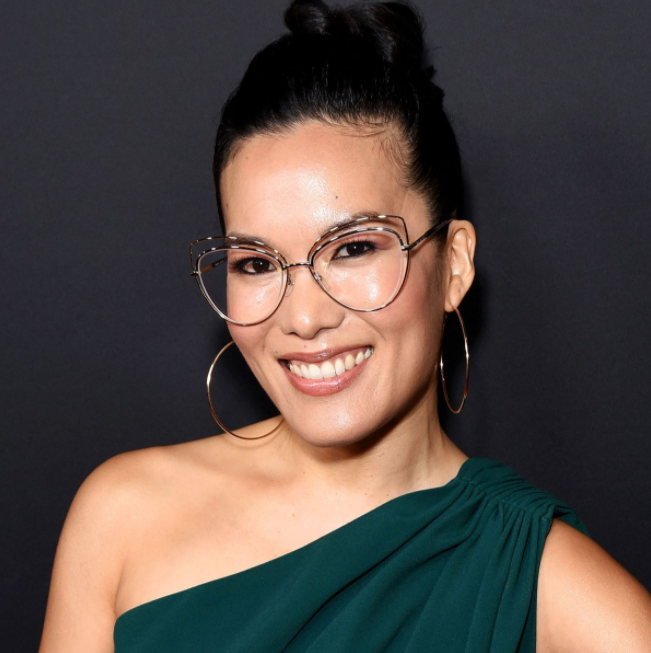 Photo: VOV
Ali Wong
Ali Wong was born in 1982 in San Francisco, California, USA. Her father is Chinese American, and her mother comes from Hue. Ali Wong studied Asian and Asian American culture at the University of California, Los Angeles. Before graduating, she spent a year living in Hanoi and studying Vietnamese.
As a multi-talented star, Ali Wong works as an actor, comedian, and screenwriter. She has been involved in writing the first three seasons of "Fresh Off the Boat". In 2019, she joined in producing, wringing the script, and starring in the romantic "Always be My Maybe" which aired on Netflix. In 2020, Ali Wong plays a role in DC blockbuster superhero "Birds of Prey" with Margot Robbie. Time magazine also included her in the list of the Top 100 most influential people in the world by 2020.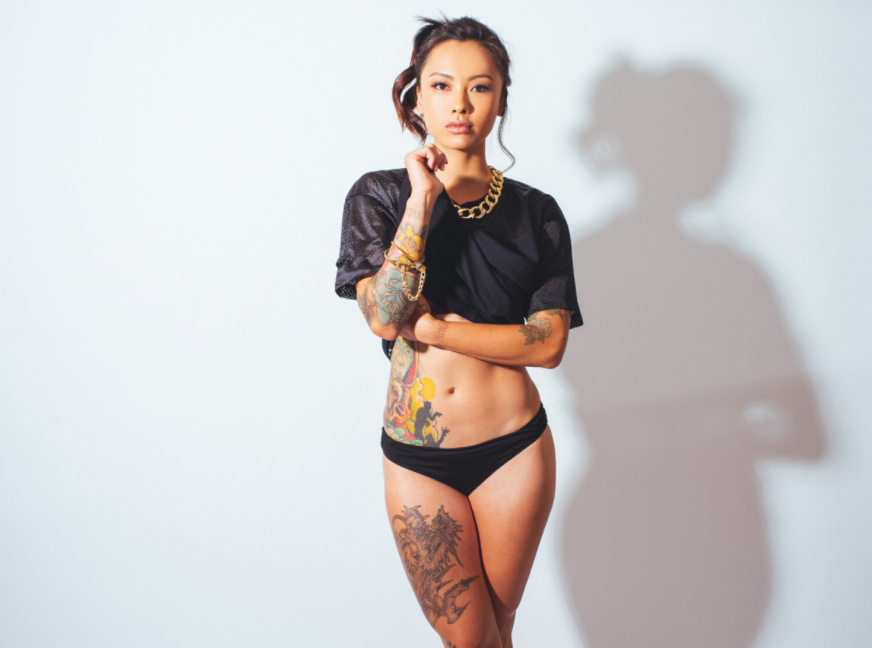 Photo: VOV
Levy Tran
Levy Tran (real name: Tran Le Vy) is a Vietnamese-American living in San Jose. After graduating from high school, instead of continuing to study pedagogy at Mortuary College to become a kindergarten teacher, she dropped out to become a model. Levy is quite famous in the US because of her sexy look and dense tattoos. She participated in MTV's "Guy Code" and modeled for tattoo magazines.
In 2015, Levy Tran got the attention of director James Wan and producer Vin Diesel for a role in "Fast & Furious 7". After this debut, Levy Tran started her acting career. In 2018, she joined "The First Purge" and then starred in a supporting role in "The Haunting of Hill House". Most recently, Levy Tran became the female lead in "MacGyver" seasons four and five.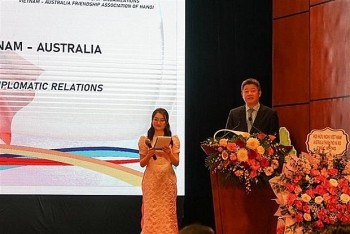 Friendship
A friendship exchange programme has been held recently in Hanoi to celebrate the 50th founding anniversary of the Vietnam-Australia diplomatic relations (February 26).