Vietnam emerges as a potential market for SMEs from Germany
At a recent webinar, Mario Ohoven, president of the German Mittelstand Association of Small and Medium-Sized Enterprises (BVMW) said that Vietnam is a potential market for German small and medium enterprises (SMEs).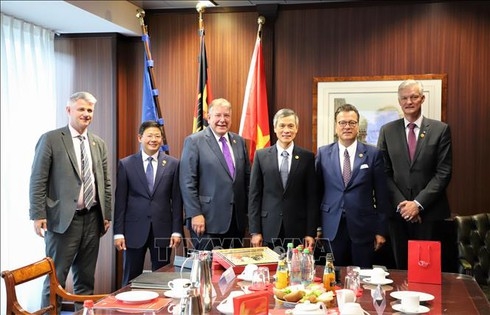 Vietnamese Ambassador to Germany Nguyen Minh Vu (third from right) and other delegates at the event (Photo: VNA)
At the webinar, Vietnamese Ambassador to Germany Nguyen Minh Vu summarized on Vietnam's socio-economic development, and provided the update on the prevention and control of Covid-19, according to VOV.
He pointed out some efforts to revive the national economy and support local businesses in the post-pandemic period. He also highlighted the advantages and policies by Vietnamese government to attract German businesses, along with investment opportunities for German SMEs in manufacturing mechanics, automobile, support industries, information technology, biotechnology, healthcare, pharmaceuticals, finance and banking.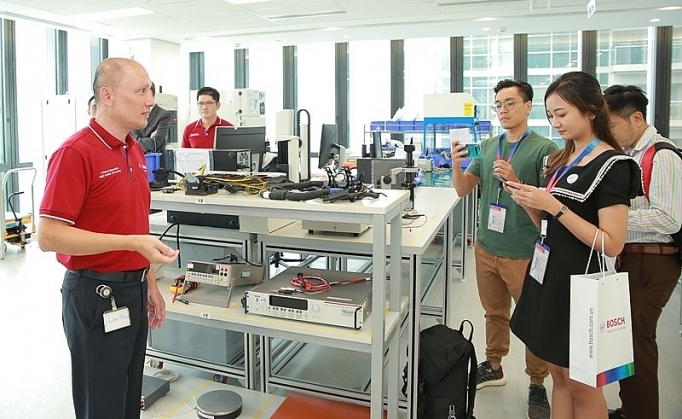 A German company in Vietnam (Photo: Industry and Trade News)
As the EU-Vietnam Free Trade Agreement (EVFTA) to take effect on August 1 and the Investment Protection Agreement (EVIPA) to be ratified in the near future, there are bright prospects for German and EU enterprises, Vu noted.
Meanwhile, BVMW President Ohoven appreciated Vietnam's dynamic development and the Vietnamese government's determination to deploy reforms to support SMEs, improve the local business environment, and increase the adaptability of the national economy to ongoing digital trends.
Ohoven said Vietnam is a potential market for German SMEs, noting that Vietnam should attempt to improve logistics services, enhance workforce's qualifications and simplify administrative procedures to create favorable conditions for German SMEs in Vietnam.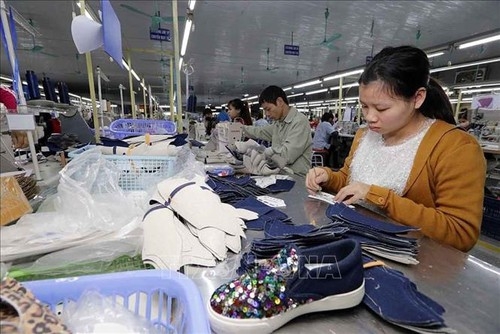 Germany appreciated Vietnam's success in reviving the economy (Photo: VOV)
Mr. Ludwig Graf Westarp, representative of BVMW in Vietnam appreciated Vietnam's economic development and success in controlling Covid-19 and emphasized that Vietnam still maintains positive growth despite the pandemic. Vietnam shows great potential for German businesses in public investment, supply chains and consumer goods. He said that with the transparent and favorable investment and business environment together with the EVFTA and EVIPA, Vietnam has become an attractive investment destination for German businesses.
The Vietnamese Embassy in Germany and the German Association of Small and Medium Enterprises agreed to strengthen cooperation in the coming time, by organizing seminars and networking activities. BVMW representative in Vietnam said that after the meeting, many businesses have signed up to meet and find information about Vietnamese market, informed VNA.
Founded in 1975, BVMW is an organization representing about 900,000 German small and medium-sized businesses, with 300 local chapters, representative offices in all German states and 55 representative offices abroad. An office in Vietnam was established in June 2020.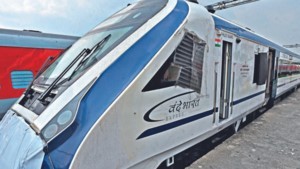 Economy
The Indian Railway department is all set to bring tilting trains in the country by 2025-26. The technology will be used in manufacturing almost 100 Vande Bharat trains. The technology will ​​enable trains to maneuver curves at higher speeds, just as a motorbike on a winding road, reported PTI citing a senior official on Friday. He said 100 of the 400 Vande Bharat trains to be manufactured by 2025 will have this technology.
November 27, 2022 | 20:04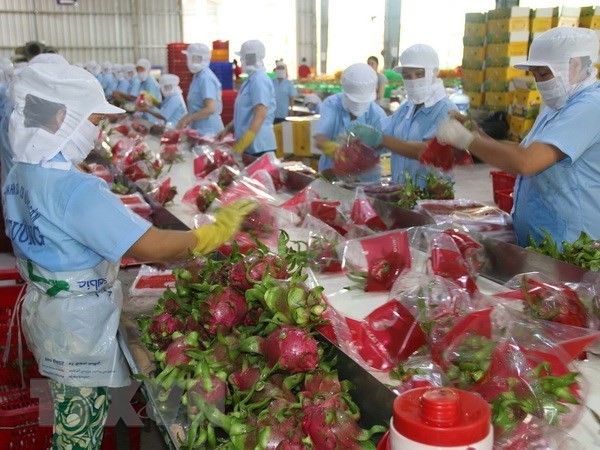 Make in Vietnam
Denmark and Vietnam strengthen cooperation in production, certification and management of organic products
November 26, 2022 | 10:48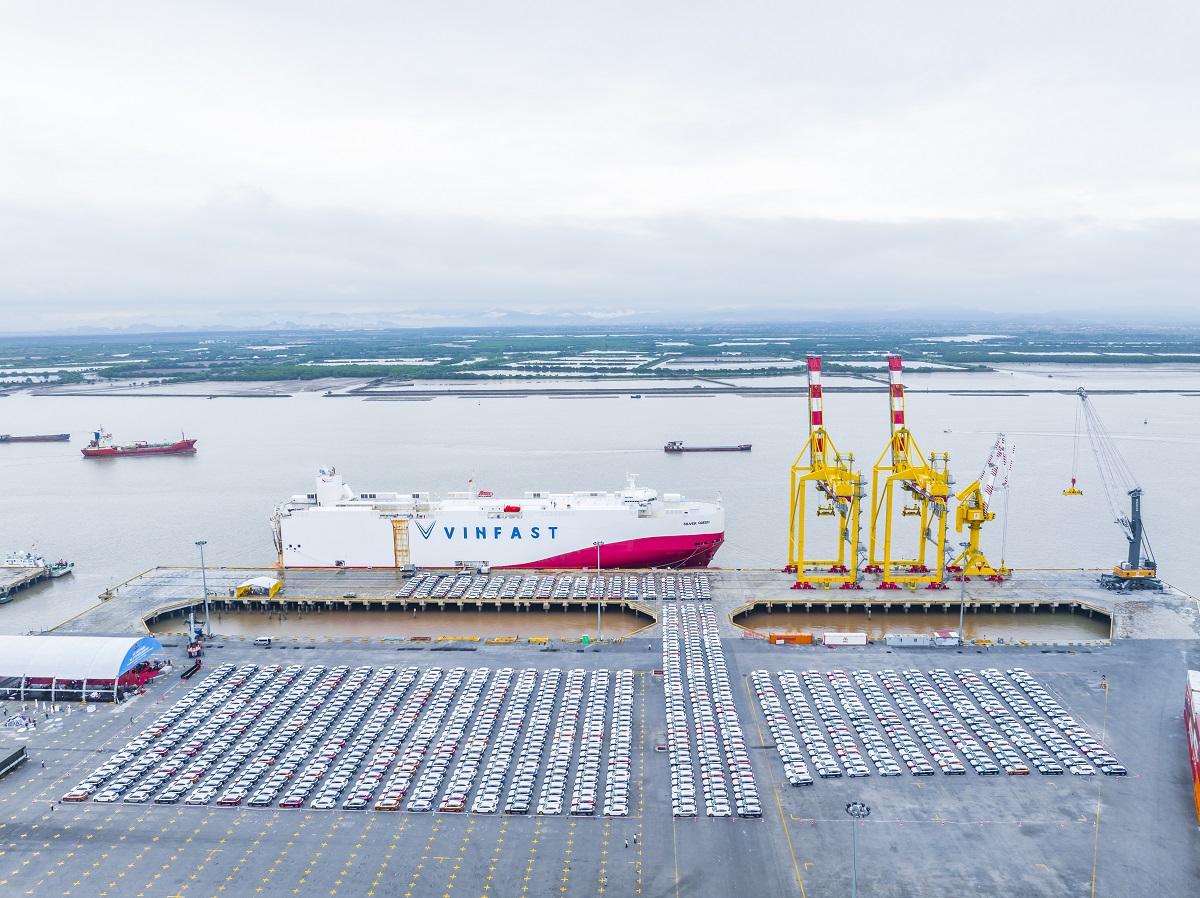 Economy
HAI PHONG, VIETNAM - Media OutReach - 25 November 2022 - VinFast held a ceremony to mark its first batch of exports of smart electric vehicles including 999 VF 8s to international markets. This event is a remarkable milestone in the history of Vietnam's automotive industry as Vietnamese-branded electric cars have officially entered the global market.
November 25, 2022 | 20:30