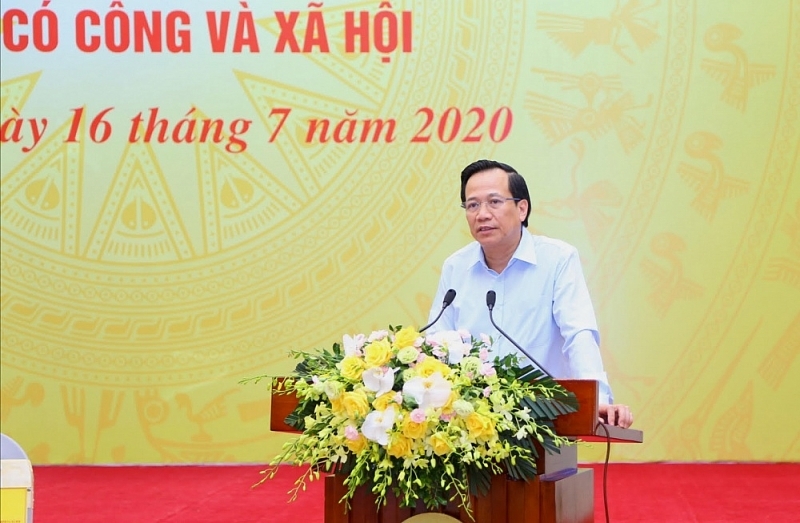 Minister Dao Ngoc Dung speaks at the meeting (Photo: International News)
At a meeting in Hanoi on July 16, the minister said that the coronavirus pandemic has led to disruptions in supply chain around the world, and has resulted in more job losses, according to VOV.
The unemployment rate reaches 2.56% at present, compared to 1.98% in 2019. The labor market has shrunk from 55.4 million people to about 52 million.
Meanwhile, more companies have suspended operations, especially in tourism, service, aviation and hospitality.
Most lay-offs were temporary and in small and medium-sized enterprises (SMEs) in certain sectors. If the impacts of the pandemic are not resolved soon, permanent lay-offs will become common in the foreign-invested sector and at major businesses, the minister added.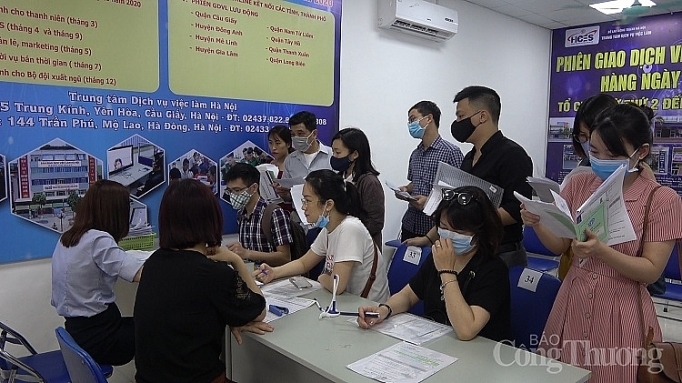 The unemployment rate reaches 2.56% (Photo: Industry and Trade News)
However, the Vietnamese Government has been deploying actions to combat the pandemic and enhance the economic recovery. As a result, Vietnam's labor market has bounced back quickly, and it is likely to reach some 55.4 million people in Q3, said Dung.
"Along with the determination of the entire political system, under the drastic guidance of the Party and the State, the socio-economic situation in the first 6 months has achieved remarkable results", he emphasized.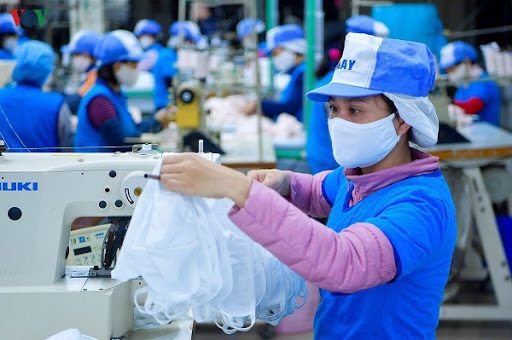 The labor market has shrunk from 55.4 million people to 52 million (Photo: Quang Ninh News)
The General Statistics Office revealed that by June, Vietnam had 30.8 million workers who were negatively affected by Covid-19. However, up to now, Vietnam's labor market recovered quickly. Many areas have shown positive signals. Industries and fields that have lost their chains and stopped working have returned to the market normally, informed International News.
During the meeting, the ministry reported that as of July 13, over VND 11.9 trillion (USD 500.4 million) have been disbursed to support almost 11.54 million people and 9,425 business households affected by Covid-19.
The funds belong to a social security aid package of VND 62 trillion (USD 2.6 billion), which supports those hit by the pandemic, under Government Resolution No. 42/NQ-CP.
The ministry also said that over 574,000 new jobs were created in Vietnam in the first half of 2020, equal to 35.7% of the year's target and 73.8% of the figure in the same period last year. Over 34,000 were for overseas workers, or 51% of the number in the first half of 2019.
Candy Lee