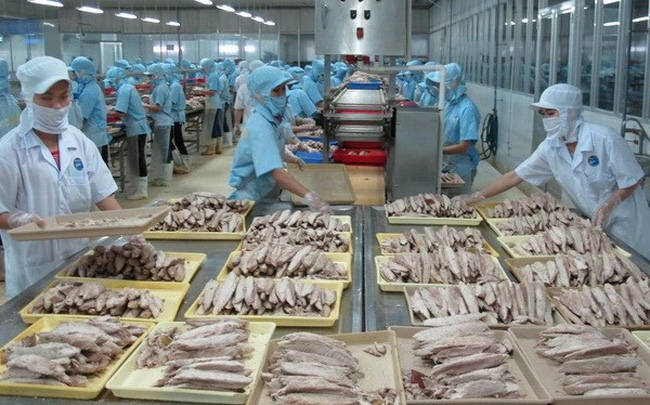 (Photo: CafeF)
China - Vietnam's largest market - has begun to contain the COVID-19 pandemic and Vietnam's Ministry of Industry and Trade has worked to remove obstacles to trade at border gates with China that have huge demand for food and fruit and vegetables, an econonomist said.
This represents a great opportunity for Vietnam to step up exports to its northern neighbour, he said.
Customs figures show that in the first quarter of this year, Vietnam's export to China reached 9.3 billion USD, up 22.8 percent year-on-year and making up 14.8 percent of its total export value.
Experts have suggested putting in place measures to support businesses in the two countries as soon as possible, thus promoting bilateral trade and investment ties.
The EVFTA, set to come into force in July, is expected to help boost Vietnam's production and exports.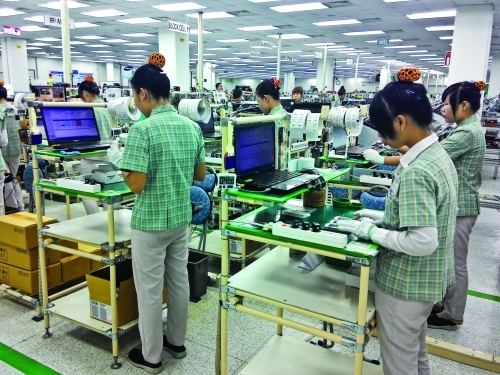 (Photo: Banking Times)
If the EU can bring COVID-19 under control in the second quarter and resume production in the third and fourth, the agreement will open the door for sought-after Vietnamese goods like garments and textiles, footwear, timber products, phones, and electric components to enter the market.
Figures from the General Statistics Office (GSO) reveal that Vietnam's total export revenue in the first quarter was 59.08 billion USD, up just 0.5 percent, while imports totalled 56.26 billion USD, down 19 percent.
The country therefore posted a trade surplus of 2.8 billion USD compared to the 1.5 billion USD in the first quarter of last year, reported by Vietnamnet.
Especially, in the first 3 months of the year, the agricultural sector recorded a trade surplus of US $ 2.9 billion - higher than the country's overall trade surplus. The surplus of USD 2.9 billion this year is 48.9% higher than the same period last year.
In terms of agricultural export markets, except for China and the US to reduce imports from Vietnam, many other important markets have increased imports, according to Labor.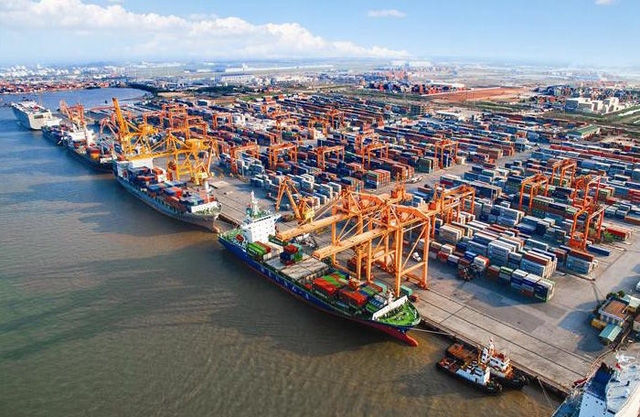 (Photo: BizC)
Vietnam's exports to Southeast Asia hit 6.3 billion USD, a year-on-year rise of 0.99 percent and accounting for 10 percent of the country's total export turnover.
Agro-fishery exports to ASEAN expanded 16.5 percent year-on-year to 720.3 million USD.
Vietnam has benefited from the ASEAN Trade in Goods Agreement (ATIGA), which has a zero percent tariff on most of the products.
Assoc. Prof. Pham Tat Thang, senior researcher at the Institute of Strategic and Industrial Policy Research (Ministry of Industry and Trade), said the opportunity for Vietnam to increase exports in the last two quarters of the year will be huge because the world demand will increase after the epidemic.
Particularly for pork, although the current price is high and the supply is not much, in the future, if the organization produces well, it also has the prospect of increasing exports.
Assoc. Prof. Pham Tat Thang also expects businesses to actively manage to survive through the epidemic season, besides looking forward to the Government's bailout packages.
According to Prof. Thang, "The key is that businesses have to linger, find ways to survive, silently preserve their capacity, and wait until the disease is over, there is a chance that they can strike to compensate for the damage. The bailout package is also very important in helping businesses to endure through the second quarter ", reported by Labor.
Candy Lee