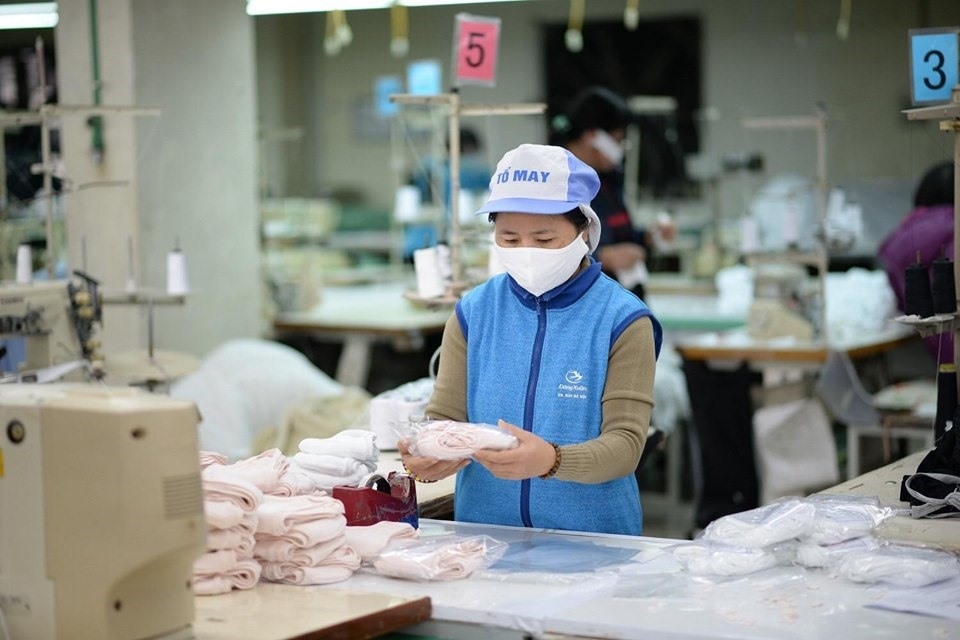 An assembly-lined worker packaging face masks in Vietnam (Photo: VietQ)
According to the General Department of Customs, over 70 Vietnamese enterprises had their medical face masks exported oversea in August, with exporting volumes reach over 135 million items. The production volumes, however, dwindled compared with July's, even though 10 new manufacturers had been added in the list.
In general, a total of over 846 million medical masks have been exported in the first 8 months of 2020, in which the largest volume belongs to June (over 236 million).
Fabric masks, fine dust masks, 100% cotton fabric masks, 2 layers of cotton masks, and medical masks, are among the most favored in exportation.
Japanese, Korea, Germany and the US are Vietnam's four main export markets. Hong Kong, Singapore, Poland, Australia, China, Laos, and South Africa are other trade partners in the list.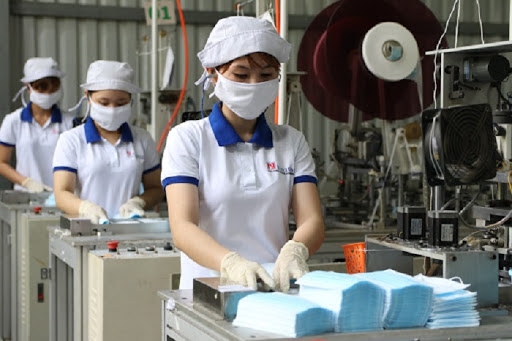 (Photo: Ministry of Health)
Face masks have become a highlighted exporting goods in Vietnam during the COVID-19 pandemic. A number of textile and garment enterprises have been quick to start importing machinery and raw materials, churning out antibacterial fabric masks, medical masks and protective gears to compensate the delayed orders of other items.
Given the complicated development of the COVID-19 pandemic in the world, the demands for importing face masks from Vietnam is still increasing. The Ministry of Industry and Trade, however, stressed that enterprises exporting masks and personal protective gear must thoroughly learn about the functional units that consulting, testing and verifying the exporting items. Those wishing to be granted the CE certification and FDA certification to enter the EU and US market, respectively, must seriously take this into consideration.
Jasmine Le