Vietnam facilitates foreigners extend visas amid COVID-19 outbreak
Foreigners in Vietnam can make visa extension procedures at the Immigration Department under the Ministry of Public Security in line with regulations amid coronavirus fears, spokeswoman of the Vietnamese Ministry of Foreign Affairs Le Thi Thu Hang affirmed.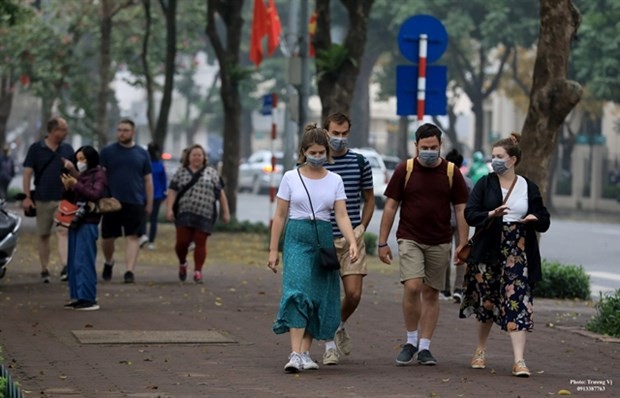 Foreign tourists walking around the Hoan Kiem Lake in Hanoi (Photo: VNA)

Hang made the statement at a regular press conference held by the Ministry of Foreign Affairs in Hanoi on March 26 while mentioning visa extension procedures for foreigners in Vietnam amidst the COVID-19 outbreak.

Vietnam frequently shares relevant information and stands ready to coordinate and create favourable conditions for foreign representative agencies in the country to conduct citizen protection and address visa-related issues on the basis of ensuring requirements on disease prevention and control in accordance with domestic and international laws, she said.
Earlier, on March 18, Prime Minister Nguyen Xuan Phuc stressed that any act of discrimination against foreign tourists would be strictly punished, following media reports of service establishments across the country refusing service to foreigners, even showing signs of discrimination against them over coronavirus transmission fears.
The Government leader asked that People's Committees of all provinces and cities take stock of all foreign visitors in their area and direct tourist destinations to closely follow the Law on Tourism on committing no discrimination against foreign tourists.
The World Health Organization (WHO) declared Europe the new epicenter of the virus known as COVID-19, which first emerged in Wuhan, China last December.
The virus has now spread to 182 countries and territories, World Heath Organization data shows.
Out of more than 471,800 confirmed cases, the death toll now exceeds 21,000.
With the disease tearing around the globe at a terrifying pace, warnings are multiplying over its economic consequences, with experts saying it could cause more damage than the Great Depression.
The number of COVID-19 cases in Vietnam has reached 153 after the Ministry of Health confirmed 12 more cases by 6pm March 26./.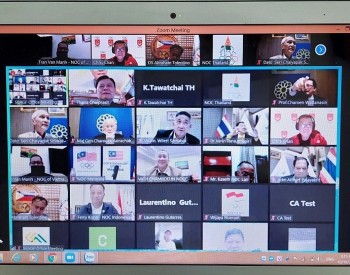 National
Vietnam News Today (October 19): Vietnam records 3,159 new local Covid cases; Vietnam ratifies ASEAN Trade in Services Agreement; SEA Games 31 likely to be held in Vietnam in May 2022; Goethe-Institut's science film festival goes virtual from October 18.
Friendship
PeaceTrees continued UXO-clearing efforts in the central province of Quang Tri in spite of severe storm warnings.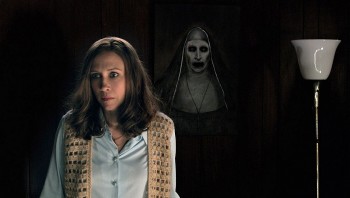 Handbook
Halloween is coming, and nothing is better than some good and spooky horror films. Here is a list of carefully selected 20 horror movies on Netflix that you can stream right now.