Vietnam Hands Over 155th Remains of US Missing Servicemen amist Covid-19
Vietnam just organized a handover ceremony in Hanoi.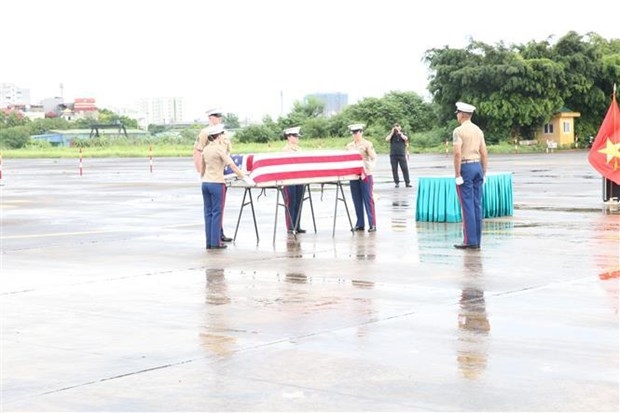 Repatriation ceremony of U.S. servicemen's remains takes place in Hanoi. Photo: VNA
The Vietnam Office for Seeking Missing Persons (VNOSMP) on July 9 just handed over to the U.S. a set of remains of a U.S. serviceman who died during the war in Vietnam, according to VNA.
The ceremony was held at Hanoi's Gia Lam airport with the participation of US Chargé d'Affaires of the U.S. Embassy in Hanoi Christopher Klein, and representatives from the Defense POW/MIA Accounting Agency, an agency within the U.S. Department of Defense whose mission is to recover U.S. military personnel listed as prisoners of war, or missing in action from designated past conflicts from countries around the world, and the U.S. MIA (missing-in-action) Office in Hanoi.
The set of remains was found by joint search teams during the 143th Joint Field Activities from April to July 2021.
The remains had been jointly examined by Vietnamese and U.S. forensic specialists in Hanoi. The specialists concluded that they might be associated with U.S. servicemen missing during the war in Vietnam and recommended to bring them to Hawaii, the U.S., for further verification.
Speaking at the ceremony, VNOSMP Director Le Chi Dung spoke highly of assistance from the U.S. in overcoming war consequences, along with the provision of medical supplies and vaccine for the fight against Covid-19 pandemic in Vietnam.
He also reaffirmed commitment of the Vietnamese Government to joining hands with its U.S. counterpart in this humanitarian cooperation.
Chargé d'Affaires Klein highly valued the long-term commitment of the Vietnamese Government and people to the search for missing U.S. servicemen, as well as cooperation between the two sides to ensure that MIA activities in Vietnam are not disrupted by the ongoing pandemic.
The MIA search has laid a foundation for further cooperation in addressing humanitarian issues between the two countries, including the U.S.'s support in searching for Vietnamese soldiers who laid down their lives during wartime, he said.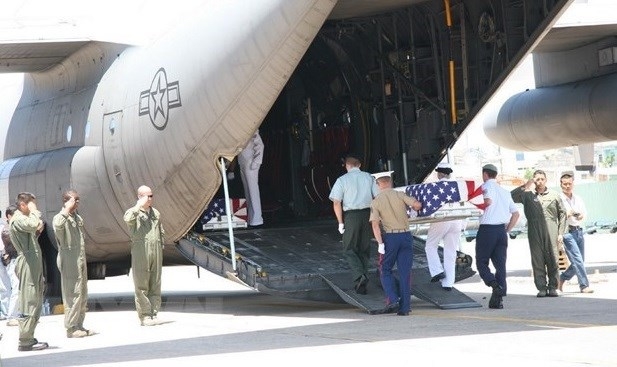 The set of remains is carried to an aircraft of the US. Photo: VNA
July 9's repatriation ceremony was the 155th handover since 1973.
Since 1989, the Vietnamese and U.S. Governments have worked together to overcome the effects of the war with programs that remediate dioxin contamination, support persons with disabilities, and remove unexploded ordnance. In addition to these activities, the search, recovery, and identification of soldiers' remains from the war is vitally important both spiritually and culturally for both countries.
The two countries' cooperation has played an active part in beefing up the bilateral ties over recent years and at the same time, helped both sides understand more about each other's goodwill, thus fostering expansion of partnership in other areas.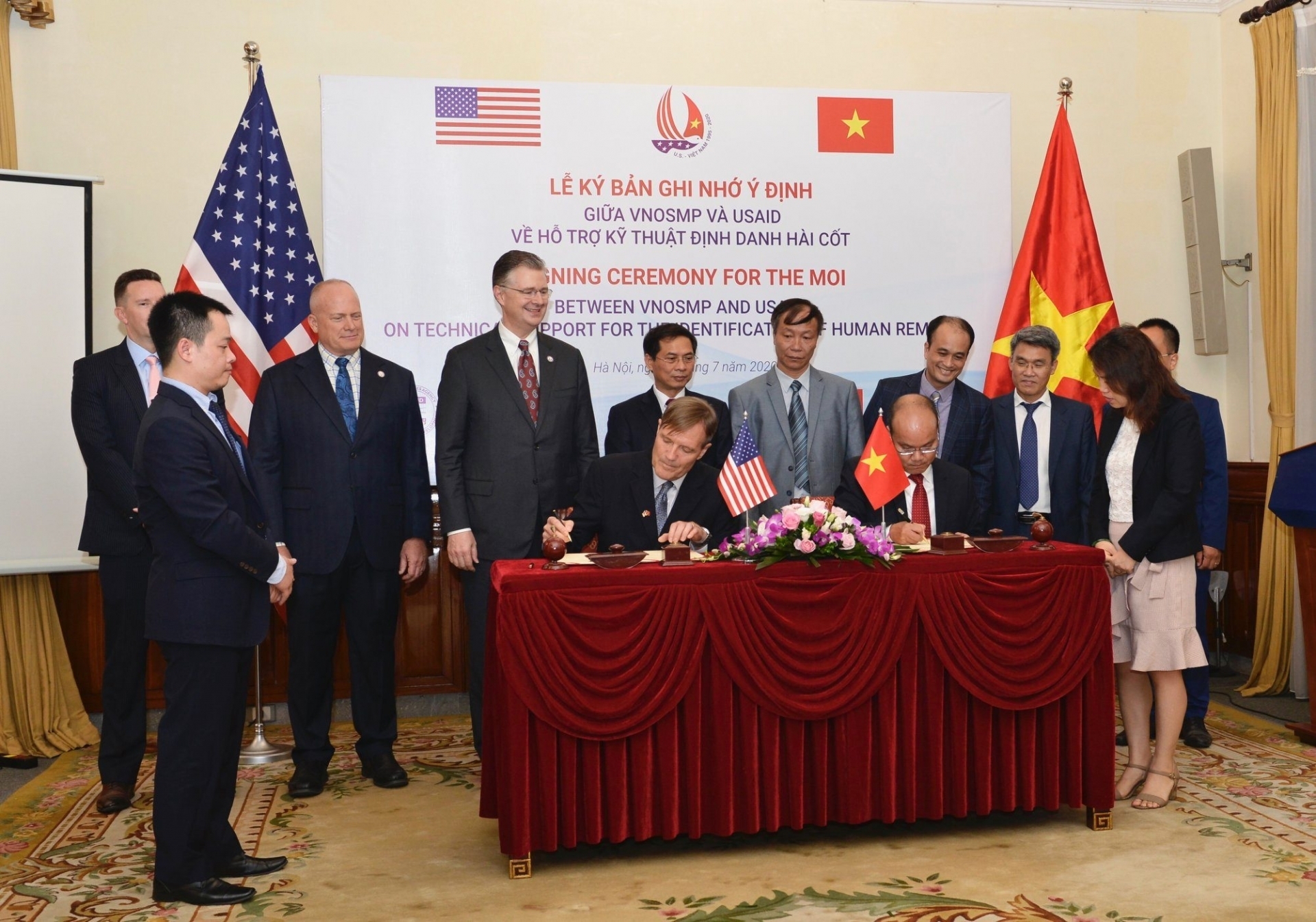 At the signing ceremony of the Memorandum of Intent (MOI) on technical support for the identification of human remains between Vietnam and the US. July 8, 2020. US Embassy in Vietnam
Last July, a Memorandum of Intent (MOI) between the United States Agency for International Development (USAID) and VNOSMP was signed, witnessed by US Ambassador to Vietnam Daniel J. Kritenbrink and Vietnam's First Vice Minister of Foreign Affairs Bui Thanh Son.
Accordingly, USAID will partner with VNOSMP to fund a new three to five year, USD 2.4 million project, which will complement a broader US Department of Defense effort to support Vietnam's efforts to find and identify the more than 200,000 Vietnamese soldiers missing during wartime.
The USAID will provide Vietnam with the cutting edge technology for DNA extraction and analysis, work with Vietnam to increase the effectiveness and efficiency of their laboratories, and ultimately increase the number of remains that can be accurately reunited with their families.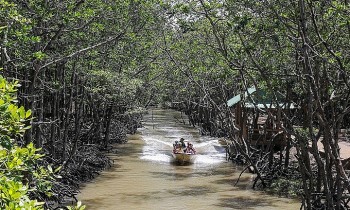 National
Vietnam News Today (September 22): Vietnam confirms 11,687 new Covid-19 cases; HCM City issues Covid safety rules to resume tourism; Vietnam Airlines completes procedures for direct flights to US; Vietnam to compete in AFF Suzuki Cup's in Group B.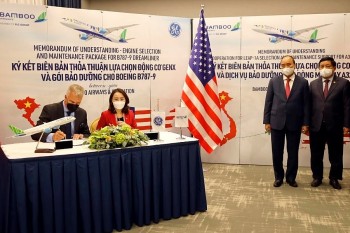 Economy
On September 21, 2021, Bamboo Airways officially introduces AVIAWORLD (AVIAREPS JV) as its official General Sales Agent in the US and launches the nonstop flight network connecting the two countries.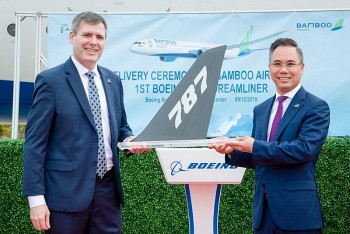 Economy
Vietnam's Bamboo Airways will sign a deal valued at nearly $2 billion with General Electric to purchase GEnx engines to power Boeing 787-9 Dreamliner aircraft, the airline said on Tuesday