Vietnam In The Top 15 Countries Foreigners Wish To Live In
Vietnam ranked 14th among the best places for expats in the Expat Insider 2023 by InterNations – the largest global expat network with 5 million members.
The 2023 edition was conducted based on the opinions of 12,000 expats living in 172 countries and territories. They rated up to 56 aspects of expat life such as the local cost of living, the availability of housing, their career prospects, the access to high-speed internet at home, and the quality of health care.
This is the 10th year in a row that InterNations has polled to produce this list. Nearly 12,000 expats around the world took part in the survey and from that came an accurate ranking of the best places to live in the world called Expat Insider 2023.
These 12,000 people belong to 177 nationalities and live in 181 countries or territories. The report ranks 53 countries as a result of the analysis of factors such as quality of life, ease of settlement, personal finance, and other factors.
This year, 53 countries met the survey's minimum requirement and were listed in the overall country ranking, with Mexico, Spain, Panama, and Malaysia at the top.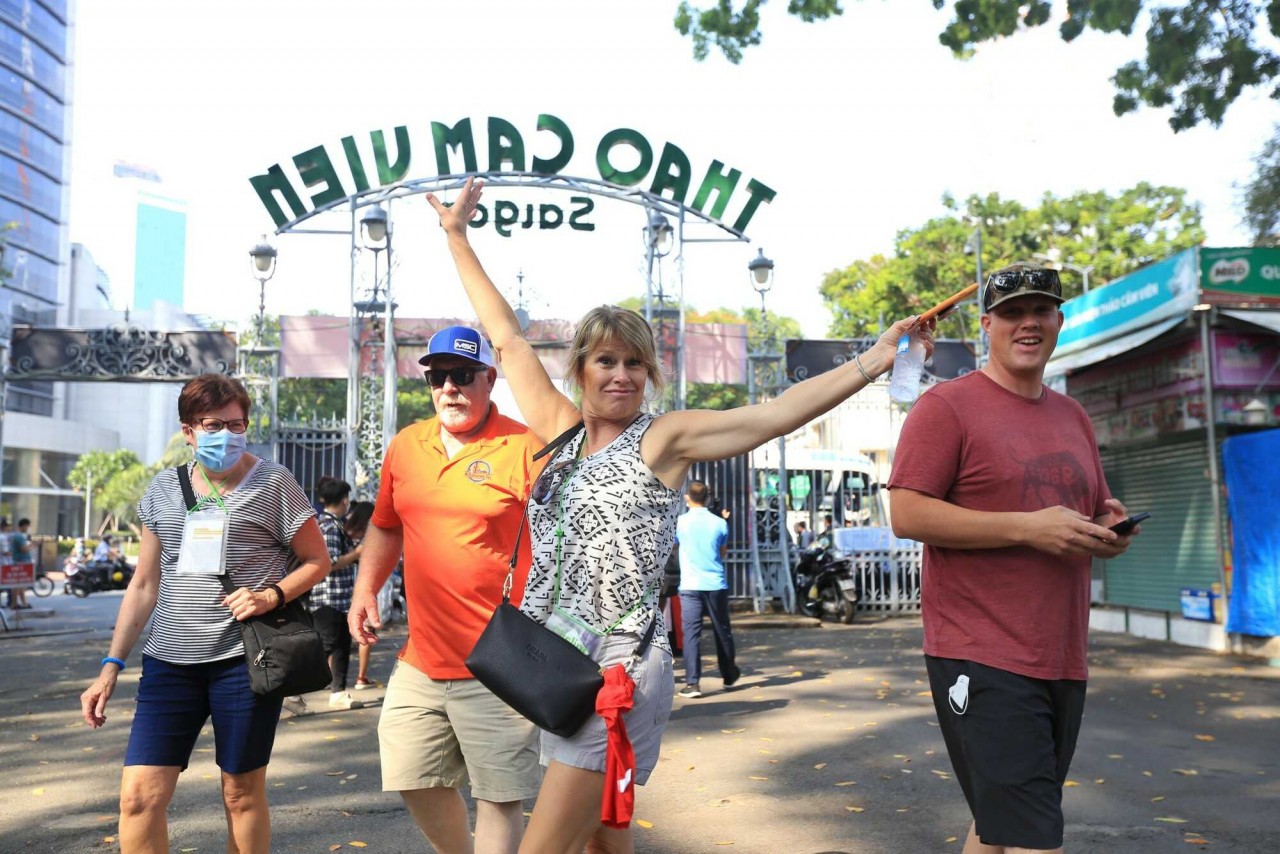 Photo: Vietnam.vn
Vietnam belongs to the group of Asian countries that are rated the highest by expats on the "security" index. The country is also considered a livable place because of its affordable cost of living.
Vietnam ranked first in the Personal Finance Index, defending its top spot from 2022. Over three-quarters of respondents in Vietnam (77%) rate the cost of living favorably (vs 44% globally).
In the first half of 2023, Vietnam welcomed over 5.6 million foreign visitors, an increase of 282% compared to the same period in 2022. This achievement has put Vietnam on track to exceed its target of welcoming 8 million foreign visitors in 2023.
VNAT announced that the country welcomed 975,000 international visitors in June 2023, up 6.4% from the previous month. This brings the total number of international visitors to Vietnam in the first six months of the year to nearly 5.6 million, reaching 69% of the target set for 2023 and recovering 66% compared to the level of 2019.
Domestic tourism also saw strong growth in June, with 13.5 million visitors, including 9 million with overnight stays. The total number of domestic visitors in the first two quarters of the year reached 64 million.
The total receipt from tourists in the first six months of the year is estimated at VND 343.1 trillion, up 29.4% compared to the same period last year.
What is it like living in Vietnam?
Renting an apartment or house is the most common living arrangement for expats, particularly with short work permits and limitations on foreigners owning property. Expat renters need to register with the public security office of their local ward or commune, according to Raconteur.
In Hanoi, the average rent for a one-bedroom apartment in the city center is $400 per month but can be up to $900, depending on location and facilities. Many ex-pats will find utility bills cheap, with residents generally paying less than $100 per month for electricity, water, heating, and cooling.
The cost of living is generally lower than in Europe or the US. Mobile phone plans can cost as little as $5 per month. Fresh fruit and vegetables can be bought cheaply at markets, street stalls, supermarkets, and smaller grocery stores. Average grocery prices include $1.40 for one liter of milk, $0.72 for a loaf of bread, and $1.30 for a dozen eggs.
Major cities are well served by English-language cinemas, TV channels, theatres, and radio stations. The average price of a cinema ticket is $3.43. Local cultural experiences, such as traditional water puppet shows and temples, transcend language barriers and provide great insights into the country for expats and visitors. Hanoi and Ho Chi Minh City have opera houses and there is a vibrant art gallery scene in both cities.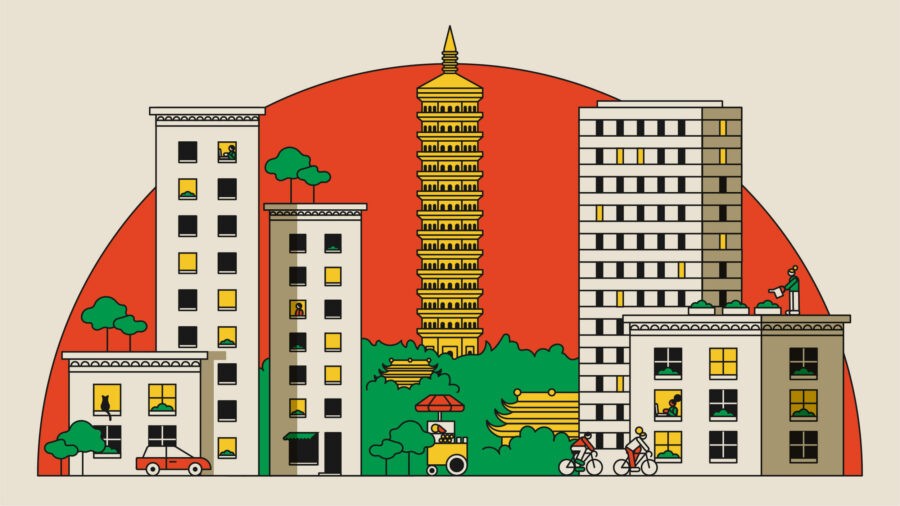 Photo: Raconteur
Shopping is popular in Vietnam with plenty of familiar brands available, especially for lovers of fashion. When shopping, haggling is expected by many vendors, but keep it friendly, rather than aggressive. If the seller is not prepared to move on the price, either pay or walk away.
Active ex-pats can take advantage of cheap gym memberships – expect to pay around $30 a month – and sporting clubs and facilities are generally affordable. Water sports are popular in coastal areas and there are golf clubs near Hanoi and Ho Chi Minh City. Golf resorts in popular tourist destinations, such as Haiphong and Danang, are becoming more widespread.
For transport, Hanoi and Ho Chi Minh City have cheap, popular bus services. Intra-city train systems are under construction in both cities. Countrywide trains are a cost-effective way to travel between different cities.
While there are more cars on the roads than ever thanks to a growing middle class, motorbikes remain the preferred form of private transport. Taxi and motorcycle taxis are cheap and plentiful. In Hanoi, the cyclo (cycle taxis) remain an iconic and affordable way to get around.