Vietnam initiates new program to promote domestic tourism
The Ministry of Culture, Sports and Tourism on Friday launched a program "Vietnamese travel around Vietnam" with a series of stimulus package for travelers in a move to upgrade the domestic tourism market after COVID-19 epidemic at ease.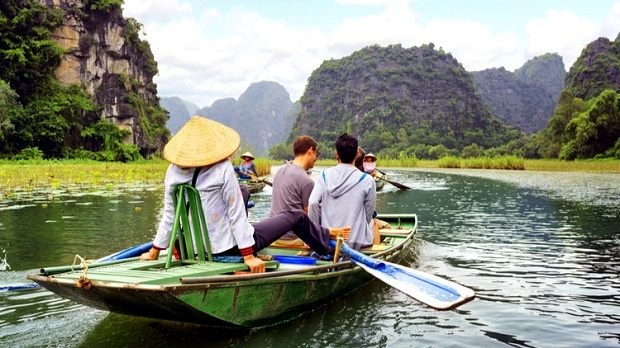 Illustrative photo.
The program, which lasts from June to the end of this year, posts important tasks for the tourism sector including improve the promotions on destinations, set up interesting tourism productions, create qualified tourism services via implementing wide ranges of stimulus packages with promotions and pledges from tourism firms or tour operators.
The program also focuses on intensifying communications on safe destinations and attractive tourism products. In addition, localities will reopen tours while ensuring epidemic prevention measures in place. Stimulus packages will be deployed at reasonable prices and with discounts or promotions to be offered.
The domestic market has been the main target to exploit of Vietnam's tourism industry. Thereby, tourism associations, tour operators, and air carriers… are called on the join in the program.
Even before the launch of the program, series of tour agencies had released promotional programs on domestic travel including selling flight tickets with zero-dong service fees, offer a discount of 25% car renting prices, and present free tourism packages for tourists during summer…
Some localities in Vietnam including Quang Ninh, Quang Binh and Hue have offered some stimulus package to promote local tourism, Nhandan reported.
Quang Ninh asked the tourism sector and localities to implement effective measures to ensure the absolute safety of visitors and to increase the quality of products and services, intensify connectivity with other localities nationwide to promote tourism and enhance domestic tourism routes by opening more domestic flights and fully tap the potential of Van Don Airport.
Co To, Van Don and Mong Cai, which are famous for their beautiful beaches, were urged to organize events to boost sea tourism.
On May 16, the province will hold a ceremony at FLC Ha Long Bay Golf Club & Luxury Resort to kick off the summer holiday and Ha Long-Quang Ninh Tourism Week.
During the event, numerous activities will be held, including a One Commune-One Product (OCOP) fair, the Mong Cai cultural and cuisine festival, and cultural and cuisine events in Uong Bi.
This month, tourists entering the province via Van Don International Airport will be offered free tickets to Ha Long Bay and the Yen Tu relic site.
The central province of Quang Binh plans to shift the focus of tourism from international tourists to domestic tourists while offering affordable prices to stir the tourism market.
On May 6, the People's Committee of Quang Binh Province issued a document on the price reduction of a number of tourism products and services in the province.
In particular, Oxalis Adventure Tours, the leading jungle and cave adventure tour operator in Vietnam, was allowed to lower the price of the tour 'Conquering Son Doong – the world's largest cave' to US$2,500 per tourist, which will apply from May 15 to December 31, 2020.
The Thua Thien Hue provincial authorities have decided to offer a 50% discount on entrance fees to local monuments in Hue City for three months, from May 8 to July 31.
Together with promoting tourism, the Vietnam National Administration of Tourism has recently issued recommendations on how to prevent the spread of the COVID-19 epidemic for travel agencies, resorts and hotels, restaurants and destinations, ensuring tourists' safety while traveling.
Accordingly, tourism agencies are requested to take steps to prevent the spread of the epidemic from tourists and employees working in hotels, tourism destinations, vehicles, restaurants, recreation centers, and offices.
The prevention measures include spraying antiseptic, distributing free masks, placing the antiseptic solutions in public places, and reception areas, reminding tourists and employees to wear masks and wash their hands.
All employees at tourist attractions should be equipped with the knowledge and skills to self-protect and support tourists against COVID-19, including sanitation, wearing masks, and reminding others to wear masks before entering tourist sites.
Travel agencies and enterprises should also proactively follow directions from local authorities, joining the efforts to prevent and control the spread of the novel coronavirus and to regularly update information about the disease, to promote awareness.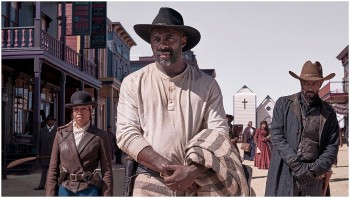 Handbook
November is coming close, and the cold outside makes us want to curl up inside our warm blanket and bing watch our favorite movies or shows. Here is the list of what is coming on Netflix in November, and some of the most expected Netflix originals for you to enjoy.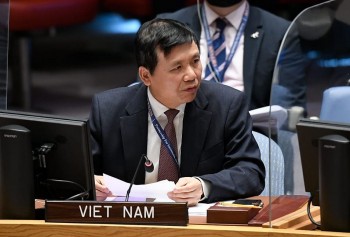 National
Vietnam welcomed the declaration of a unilateral ceasefire by the Central African Republic government at the United Nations Security Council (UNSC) meeting on October 18 on the situation in the Central African Republic.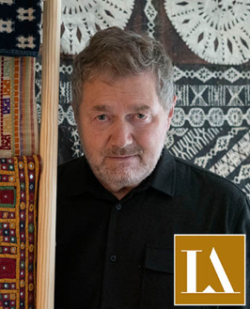 Economy
HONG KONG SAR - Media OutReach - 19 October 2021 - The DFA Awards is a flagship programme of the Hong Kong Design Centre (HKDC). It is comprised of five major awards to acknowledge leaders for their outstanding contributions to the design industry and celebrate projects at the forefront of design excellence with Asian perspectives.