Minh Chau, Quan Lan and Ngoc Vung Islands ready for summer tourism
After a postpone to prevent and control Covid-19, tourism and services in Quang Ninh has resumed, including marine eco-tourism at island communes, which is considered as great potential creating job and income for locals.
Tourists accommodations on Minh Chau Island Commune are ready to reopen
After tourism activities are allowed to resume, Minh Chau Island enhances propaganda activities to raise local people and enterprises' awareness on transporting tourists by road and sea. Specifically, it is not allowed to transport more than 50% of seats and gather no more than 20 people.
It is encouraged to spray disinfectant at public places. The commune sets a target of welcoming 80,000 tourist arrivals this year, a year on year increase of 7%.
There are 38 tourist accommodations with 625 rooms, up by 30% over 2019. To date, they are ready to welcome tourists back.
Tourists at Minh Chau Beach
Along with upgrading existing tourist accommodations, Van Don District pays attention to high-end coastal resorts, for example, Van Hai Luxury Eco-Resort invested by Van Hai Viglacera Joint-stock Company.
The first luxury resort on Quan Lan Island, covering an area of 75 ha, pided into two phases. The first phase got total investment of more than 740 billion VND, including a 5-star hotel, 37 villas overlooking the sea, and an international seafood restaurant. After a period affected by Covid-19 pandemic, the investor is determined to put the villa area into a trial run in Sept. and initially provide entertainment services.
Van Hai Luxury Resort is expected to open on Apr 30, 2021
As tourism activities resume, the number of tourists to island communes in Van Don District has increased day by day. By May 4, nearly 500 tourist arrivals went to Minh Chau, Quan Lan, and Ngoc Vung Islands.
Thanks to tourism development strength and increasingly improved quality of tourism, marineeco-tourism promises an appeal to tourists this summer.
Quangninh Portal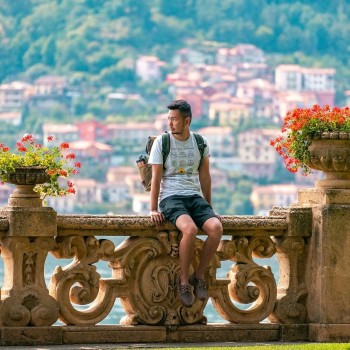 Travel
If you have the opportunity to visit Hoi An at the end of the year, these are some of the best recommendations for fun activities you can do from Peter R – a Thai travel blogger.