Vietnam Is Among 20 Most Visited Destinations In The Summer
Travel analytics firm ForwardKeys has named Vietnam among the top 20 most visited countries in the world by share of scheduled flight bookings.
Accordingly, the Southeast Asian country ranked 19th on the list.
ForwardKeys revealed that the number of international tourists heading to Vietnam stood at just 28% lower than the pre-pandemic period, and equal to 112% compared to the same period from last year.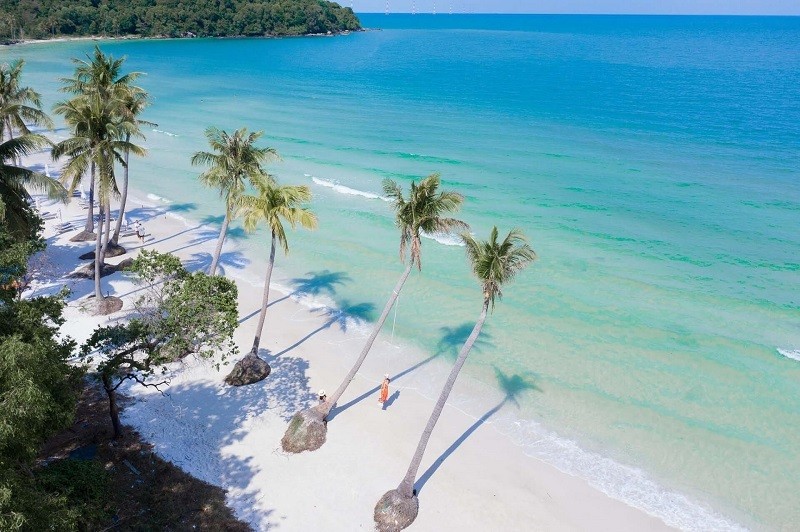 Photo: Vinpearl
During the July - August period, the Vietnamese tourism industry witnessed a significant recovery with about 2.25 million foreign visitors, or 80% compared to the same period in 2019. Of these, the number of passengers traveling by air stood at 1.97 million.
The US topped the list by a substantial margin, attracting 11% of all international visitors this summer, followed by Spain, the UK, Italy, Japan, France, Mexico, Germany, Canada, and Turkey.
Vietnam summer often starts in late April and ends in late August. It is known as one of the peak seasons for tourism as it coincides with the public holiday and Vietnam summer vacation.
Like in many other countries, the summer season in Vietnam is not the most comfortable. Still, seasoned travelers love visiting this country in the hot months for various reasons.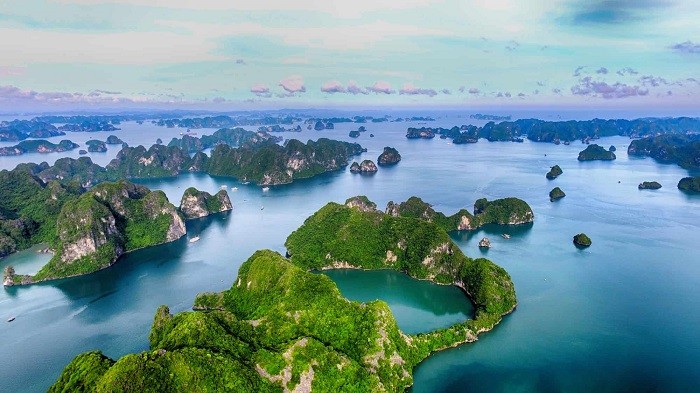 Photo: Vinpearl
Firstly, Vietnam owns hundreds of beautiful beaches, many of which are considered the most beautiful beaches in the world. And nothing could be better than soaking in the fresh, cool water during a hot day.
Secondly, Vietnam Summer in the highlands, rural areas, and valleys are breathtaking and comfortable. Tourists can immerse themselves in the pleasant atmosphere of Mai Chau Valley, admire the green rice terraces in Ha Giang, enjoy the romantic scenery in Dalat, etc. There are plenty of options for them.
Thirdly, Vietnam's cuisine during the summer is unique and tasty. Tropical fruits, fresh smoothies, sweet cane juice, salads, and coconut cream… are refreshments tourists must try.
Ha Long Bay, a UNESCO-listed wonder, is one of the most famous Vietnam summer destinations. This stop is renowned for its pristine and impressive scenery amid the sea. Visiting here, tourists can admire the incredible natural setting from the cruise ship and helicopter.
The best time to visit Ha Long is from April to June when the weather is mild with low rainfall and few storms. This climate is ideal for challenging yourself with kayaking, climbing mountains, exploring nearby attractions, and enjoying the freshest seafood at reasonable prices.
Hoi An Ancient Town is a 400-year-old urban area in central Vietnam. The attraction of this place comes from the old architecture, moss-roofed houses, colorful lantern streets, and many unique traditional festivals and cultures.
The weather comes in two separate seasons: wet and dry. January to August is the dry season, which is more convenient for traveling. If you plan to visit Hoi An during the summer, you should make it there from April to June, when the temperature is around 26°C to 31°C.
Wandering through streets, soaking in the cool water of An Bang Beach, and visiting nearby attractions like VinWonders Nam Hoi An, Cham Islands, Hai Van Pass, etc. are some must-tries.
Nha Trang, the coastal city of Vietnam, is always the best destination for Vietnam's summer travel. This city is blessed with beautiful beaches, bays, pristine islands, and many other stunning landscapes. Besides, there are now many recreation centers for visitors to enrich their journey.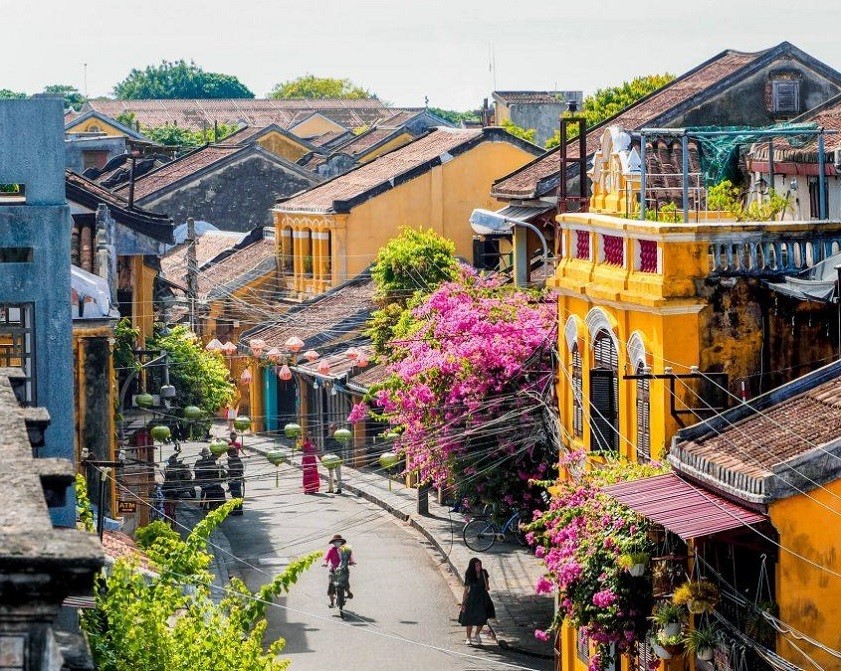 Photo: Vinpearl
Nha Trang weather is quite cozy all year. However, visitors often visit here from January to May because of its excellent climate: mild temperatures with little rainfall. If you want to travel without the tourist masses, come here in July or August. Nha Trang is still enjoyable in the low season.
Known as one of the most livable cities in Vietnam, Da Nang can satisfy the travel hunger of all tourists with its rich culture, gorgeous natural scenery, modern pace of life, and many tourism experiences. Besides, kind locals and delicious specialties are two big pluses of this city.
Like any other city in central Vietnam, Da Nang weather has wet and dry seasons. The ideal time to visit this city is from April to August – the dry season, as it is best for moving around and sightseeing. Besides, famous Vietnamese summer festivals at this time attract thousands of visitors yearly. That is why it quickly becomes the peak tourism season here.