Vietnam joins international efforts in helping Japan overcome 2011 twin disasters
Given the huge losses caused by an earthquake and tsunami in Japan in 2011, Vietnam and the international community in general joined hands with the country to handle such difficulties and challenges.
Material damage from the earthquake and tsunami is estimated at about 25 trillion yen ($300 billion).
At 2:46 p.m. on March 11, 2011, a 9.1 magnitude earthquake took place 231 miles northeast of Tokyo at a depth of 15.2 miles.
The earthquake caused a tsunami with 30-foot waves that damage several nuclear reactors in the area.
It is the largest earthquake ever to hit Japan.
The combined total of confirmed deaths and missing is more than 22,000 (nearly 20,000 deaths and 2,500 missings). Deaths were caused by the initial earthquake and tsunami and by post-disaster health conditions.
Material damage from the earthquake and tsunami is estimated at about 25 trillion yen ($300 billion), CNN said.
Japan received messages of condolences and support from foreign leaders. The country's foreign ministry said more than 130 countries and territories, along with 40 international organizations, offered help to Japan.
A banner in front of the Embassy of Japan in Hanoi, in which the Japanese side thanks the Vietnamese people and international friends for their support to Japan after the earthquake and tsunami.
On March 13, 2011, the Vietnamese Ministry of Foreign Affairs said the Vietnamese government decided to provide Japan with 200,000 USD to help the country deal with the consequences.
One day later, the Vietnamese Embassy in the country set up an information channel in support of Vietnamese families whose relatives were affected by the disasters.
The same day, the Vietnam Red Cross Society presented 50,000 USD to disaster victims. It also teamed up with the International Committee of the Red Cross and the Japanese Red Cross Society and instructed its red cross organizations in 63 cities and provinces to launch a system enabling Vietnamese in Japan to contact their families at home and vice versa.
After the disasters, the Vietnamese government and people sent relief aid to their Japanese counterparts, including residents in Fukushima prefecture.
Daisuke Endo, director of the "Thanks Flower" project of Japan's Fukushima prefecture, on March 26, 2020, presented cherry blossoms to the Vietnamese Ambassador to Japan Vu Hong Nam, as a demonstration of Fukushima people's gratitude to the Vietnamese Government and people for their support to the locality after it was struck by the earthquake and tsunami.
Nam said Vietnam has sent laborers to Fukushima to help locals surpass difficulties and imported apples and pears in support of the locality.
Fukushima, more than 300km northeast of Tokyo, was one of the three localities hardest hit by the twin natural disasters nine years ago. /.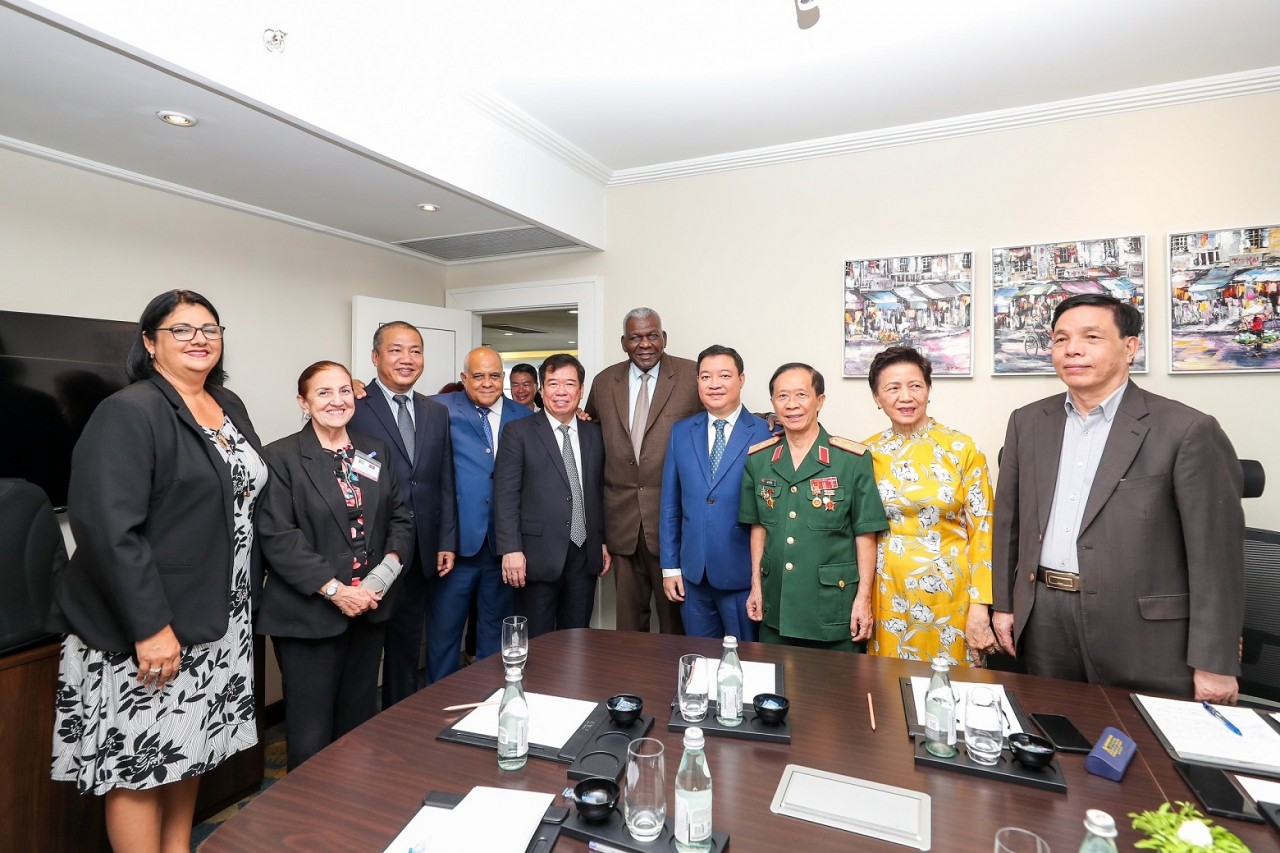 Friendship
President of the National Assembly of People's Power of Cuba Esteban Lazo Hernandez emphasized that Vietnam - Cuba is always united and faithful because they are one family.
September 27, 2023 | 15:11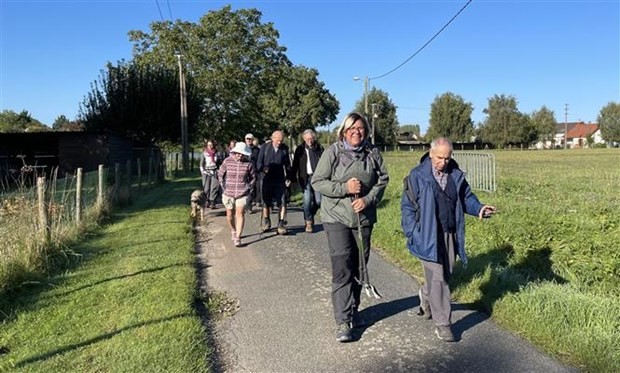 Friendship
The Children's Walk For Hope is a virtual event that will be held globally recently.
September 27, 2023 | 14:54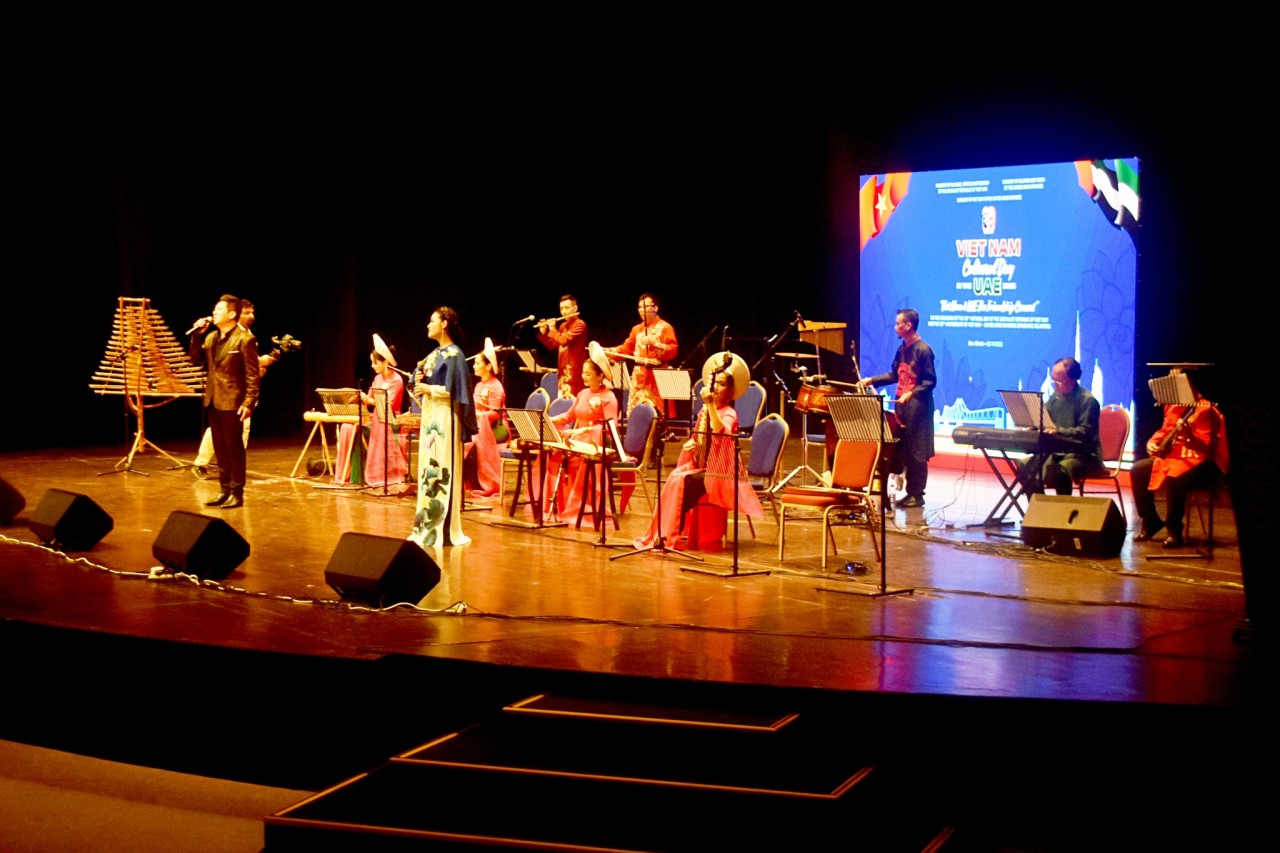 Friendship
A special art performance was held in the capital Abu Dhabi, gathering leading artists from Vietnam and the United Arab Emirates (UAE).
September 27, 2023 | 14:01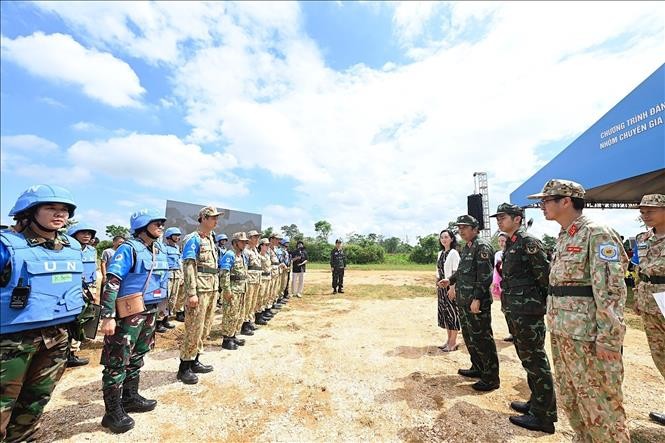 Friendship
Japan and representatives of State members of ASEAN Defence Ministers' Meeting Plus (ADMM-Plus) valued the preparations of Vietnam in hosting the Competency Evaluation Program for Prospective UN Peacekeepers (CEPPP) as well as outcomes of the program.
September 27, 2023 | 07:53