COVID-19 Updates (October 12)Vietnam, Japan to resume of short-term business trips
Vietnam has reached day 40th of no new community cases recorded, while the Governments of Vietnam and Japan are set to come to an agreement to allow businesspeople to resume traveling between the two countries for short work-related trips.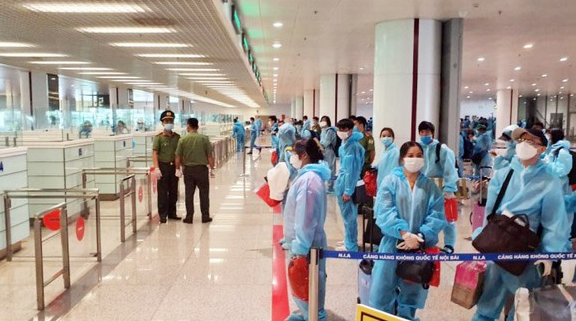 Passengers landing at Noi Bai airport. (Photo: MOH)
Vietnam records no more community cases on the morning of October 12
Vietnam recorded no new COVID-19 cases on October 12 morning, marking 40 consecutive days without infections in the community.
The country has to date confirmed 1,109 COVID-19 cases, including 691 local infections and the remainders are imported cases, according to the National Steering Committee for COVID-19 Prevention and Control.
Among the patients undergoing treatment, 4 has tested negative for the novel coronavirus SARS-CoV-2 once, 1 twice, and 16 thrice. As many as 1,024 patients were successfully treated and there are now no patients in critical conditions. The death toll from the disease remained at 35, most of them were elderly people with serious underlying conditions.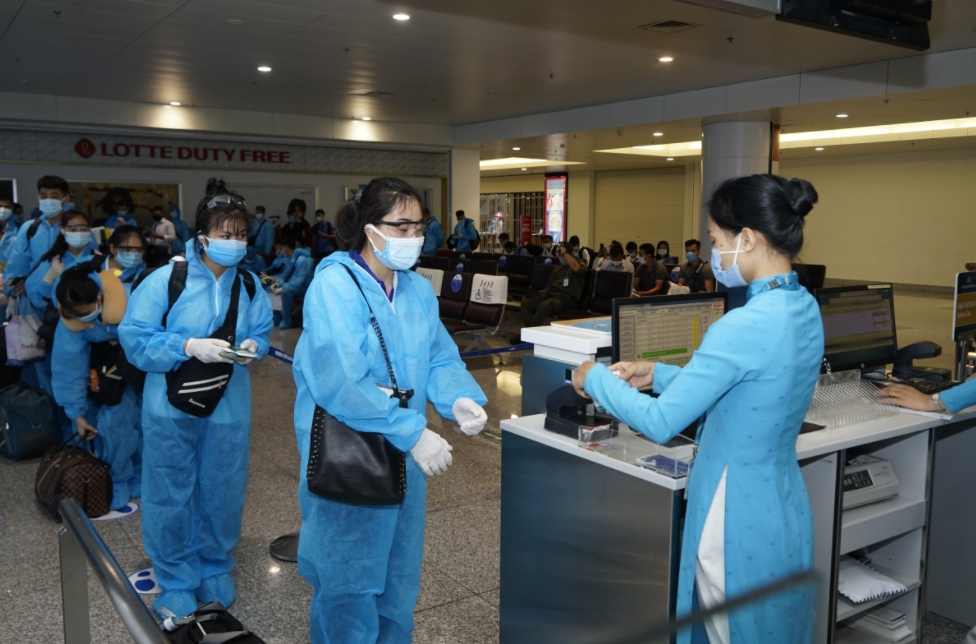 Vietnam Airlines' first flight to Japan after pandemic. (Photo: Custom News)
Vietnam, Japan to allow the resumption of short-term business trips
Vietnam will be the third country to which the Japanese government has allowed short-term visitors to travel back-and-forth, following Singapore and the Republic of Korea.
The Japanese government plans to exempt these travelers from the 14-day quarantine if they meet the following requirements: They are tested for the SARS-CoV-2 that causes COVID-19 prior to departure and upon arrival; provide their itinerary in advance, and only travel to work-related locations.
The two sides are also considering agreeing to a summit meeting when Japanese Prime Minister Yoshihide Suga makes his first overseas trip to Vietnam in mid-October. Business travel for medium- to long-term residents, such as corporate expatriates, resumed in July.
Attendants on a flight in pandemic context. (Photo: Custom News)
Nearly 180 Vietnamese citizens brought home from Brunei
Nearly 180 Vietnamese citizens were brought home safely on October 11 thanks to joint efforts by Vietnamese authorities, the Vietnamese Embassy in Brunei, Lilama company, and budget carrier Vietjet. Passengers on board were workers whose labor contracts expired, and others in difficult circumstances.
The Vietnamese Embassy sent its staff to the airport to help the citizens with check-in procedures. Security, safety, and hygiene measures were rigorously taken during the flight to prevent the spread of COVID-19.
Upon landing at Can Tho International Airport in the Mekong Delta city of Can Tho, all the crew members and passengers were given medical check-ups and put under quarantine in line with current regulations.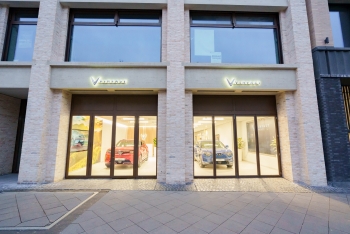 Economy
VinFast has officially opened its first two VinFast Stores in Cologne, Germany, and Paris, France.