Vietnam, Laos Hold Political Consultation On Bilateral Ties
Deputy Foreign Minister Nguyen Quoc Dung and his Lao counterpart Phoxay Khaykhamphithoune virtually co-chaired the 6th Political Consultation between their Ministries of Foreign Affairs to discuss bilateral relations as well as global issues of mutual concern.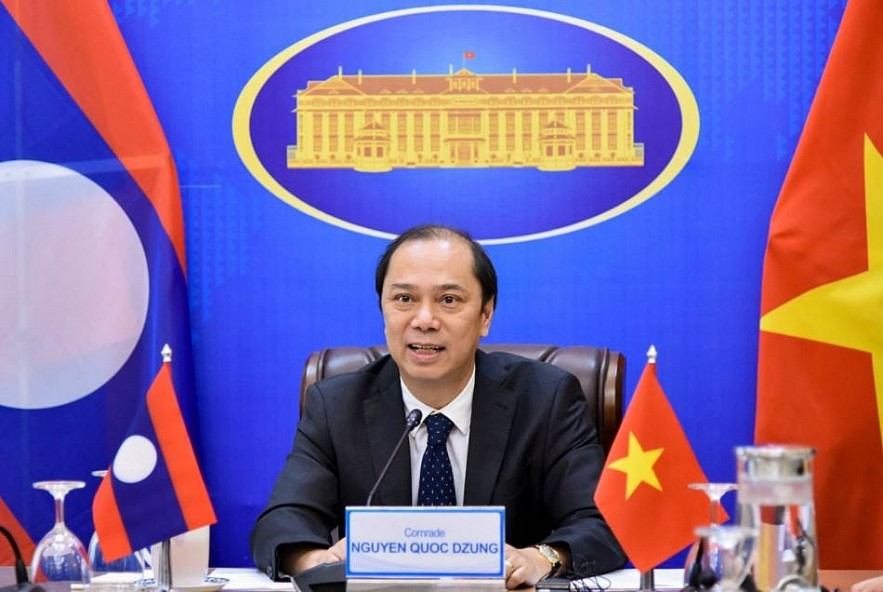 Deputy Foreign Minister Nguyen Quoc Dung co-chairs the 6th Political Consultation between the Ministries of Foreign Affairs of Laos and Vietnam from Hanoi. (Photo: Baoquocte)
The two sides spoke highly of the stable development of the great friendship, special solidarity, and comprehensive cooperation between Vietnam and Laos over the years.
They held that despite the impact of the Covid-19 pandemic, the two countries have maintained high-level contacts, exchanges and bilateral cooperation mechanisms in various forms. Notably, they successfully coordinated in arranging an official friendship visit to Vietnam by General Secretary and President of Laos Thongloun Sisoulith in June and an official friendship visit to Laos by President Nguyen Xuan Phuc in August.
The two sides expressed their satisfaction at the deepening defense - security and economic, trade and investment cooperation between the two countries. Two-way trade turnover in the first seven months of this year reached US$ 764.5 million, an increase of 34.8% year on year. Other areas of cooperation such as transportation, education and training, culture – social affairs, and people-to-people exchange have also been strengthened.
The two Deputy Ministers discussed and agreed on measures to strengthen the role of their Foreign Ministries in promoting bilateral cooperation, with a primary focus on implementing high-level agreements, improving the efficiency of reciprocal visit exchanges and taking advantage of international resources to support the socio-economic development of each country.
They also discussed plans to organize the Year of Friendship and Solidarity 2022 to commemorate 60 years of diplomacy and 45 years of the signing of the Treaty of Friendship and Cooperation between Vietnam and Laos.
Regarding international and regional issues of mutual concern, the two diplomats agreed that the regional and global situation remains complicated and unpredictable. They said the two sides should continue to closely coordinate and support each other at regional and international forums, especially within the framework of the United Nations, ASEAN, and sub-regional cooperation mechanisms, to address issues related to the Bien Dong Sea, the Covid-19 pandemic, vaccine access, and transfer of vaccine and drug production technology.
The two sides agreed to hold the next political consultation chaired by Vietnam in 2022.
VOV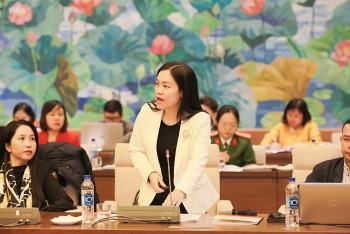 Friendship
Doan Thu Huyen, Vietnam Country Director for Campaign for Tobacco-Free Kids, made the statement at the "Child Downing Prevention" seminar.