Vietnam Launches Platform For Online Covid-19 Vaccination Registration
People can now register to be vaccinated and track the vaccination record via the e-health record application and immunization information portal.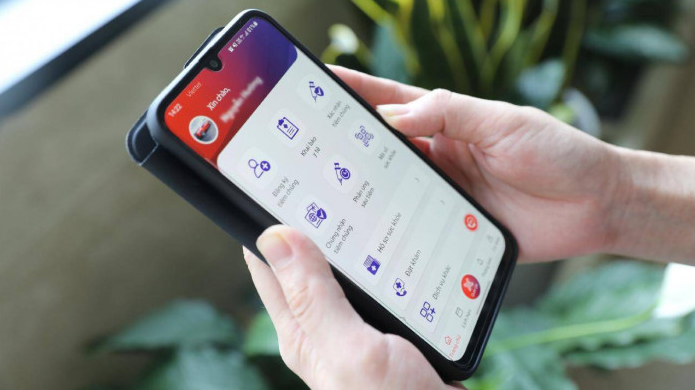 Photo: Bao Giao Thong
Military-run telecom group Viettel on July 9 said the Covid-19 immunization management platform, designated to serve the mass inoculation nationwide, is now ready for use.
The group has developed a digital health record system that allows people to register for Covid-19 vaccination, make health declarations, and receive information on time and venue for the inoculation online, according to VNA.
The platform comprises four systems – an e-health record application, a portal for Covid-19 immunization information, a system supporting national vaccination, and an MCC center, with its database to be managed centrally and transparently. It is part of Vietnam's efforts to apply technology in managing and certifying Covid-19 vaccination as the country is about to start a nationwide inoculation drive this month.
Before working on the platform, Viettel has operated a national immunization system connecting about 14,000 vaccination centers across the country for six years.
Photo: Communist Party Newspaper
According to the national technology center for Covid-19 prevention and control, the digital vaccination management and certification system will play a very significant role in Vietnam, given that more and more Covid-19 vaccine doses are arriving in the country to be given to Vietnamese in the coming months.
With more foreign experts, who have been vaccinated against the virus, expected to enter Vietnam and the ongoing vaccination campaign, it is necessary to provide vaccine recipients with a digital certificate that enables them to travel from one region or country to others.
The Ministry of Information and Communications is cooperating with firms to develop a globally recognized system for digital Covid-19 vaccine certification.
Luu The Anh, Deputy Director of the Viettel Business Solutions Corporation (VTS)'s Medical Solution Centre said the center has worked on the digital health record system and vaccination management platform since the beginning of 2021. Updating the system's database may be challenging in the coming time and so is the training for health workers from 12,000 health clinics qualified to provide vaccination services in such a short of time, he added. But digitalizing the vaccination database remains an important step forward to help the country speed up the vaccine rollouts.
Instruction to register for vaccination
- Install the "Sổ tay sức khỏe điện tử" (Electronic Health handbook) mobile app from App Store or Google Play, or visit website: https://tiemchungcovid19.gov.vn/portal/register-person
- Fill in the required information
After the information is collected, the registered person will then receive a unique QR code to use for quick check-in for the appointment at their chosen location. Vaccine recipients will be sent another QR code as proof of vaccination, which will be later integrated into their digital health record.
Once operational, the system will allow people to cut their wait time and avoid mass gatherings at vaccination centers. It will also provide facts and information about Covid-19 vaccines and inoculation.
The nationwide Covid-19 inoculation drive will be implemented in all 63 cities and provinces with 19,500 vaccination centers. The Ministry of Health expects at least half of Vietnamese aged 18 and above will be vaccinated against the coronavirus by the end of 2021, and more than 70 percent of the population will receive the vaccine by the end of the first quarter of 2022, according to Vietnamnet.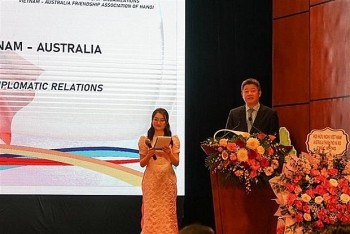 Friendship
A friendship exchange programme has been held recently in Hanoi to celebrate the 50th founding anniversary of the Vietnam-Australia diplomatic relations (February 26).