Phu Quoc to welcome international guests in 'vaccine passport' plan
Phu Quoc will pilot "vaccine passports" for international visitors to the island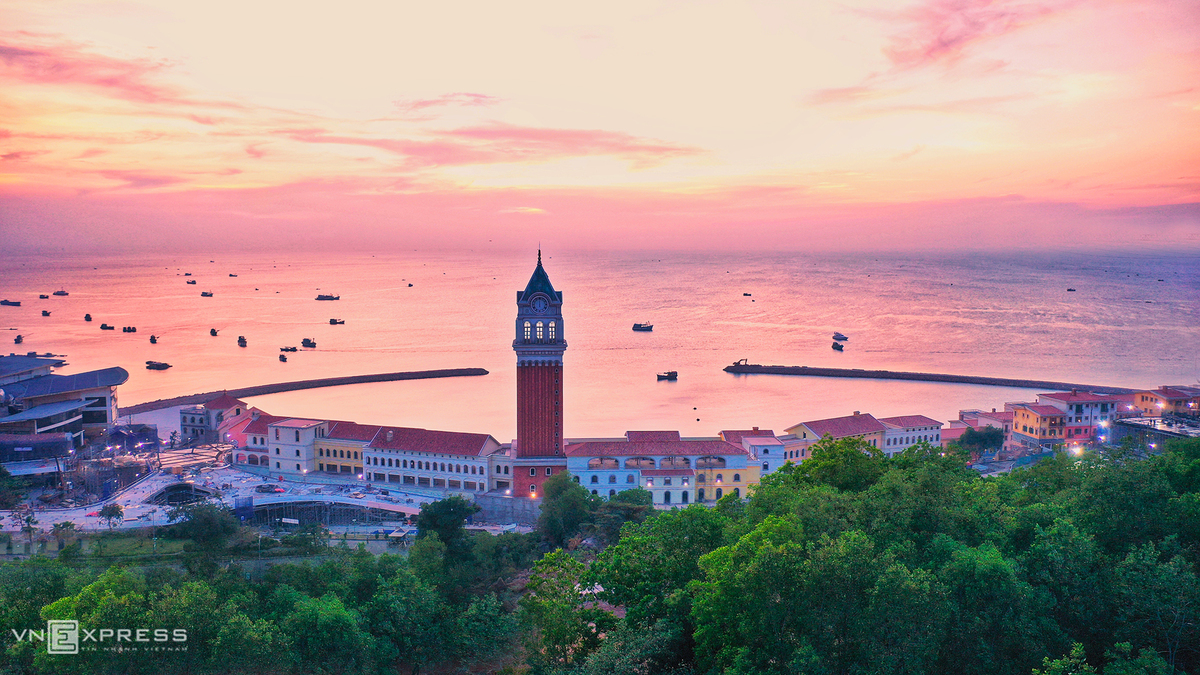 The beauty of Phu Quoc. Photo: VnExpress
Ensuring vaccinations for all people in Phu Quoc
In order to pilot the vaccine passport in Phu Quoc, Deputy Minister of Health Do Xuan Tuyen said that 100% of people in Phu Quoc must be vaccinated. Only when the people of Phu Quoc get the second dose of vaccine will they bring tourists in.
The important issue now is that Kien Giang province hopes to allocate vaccine resources as soon as possible to vaccinate the entire population, especially giving priority to people in Phu Quoc.
Mai Van Huynh, deputy secretary of the Kien Giang Provincial Party Committee, said that if the vaccine source allocated to the province was slow, the pilot plan to welcome international visitors would also be delayed: "I think this route must be started in winter vacation season of tourists. If the route can be shortened, we will get the first injection in July, and at the end of September we will complete the injection to welcome the year-end tourist season."
Huynh Quang Hung, chairman of Phu Quoc city People's Committee,said: "The Phu Quoc government and people are very eager to soon implement this policy and soon have vaccine to vaccinate people across the city. Early vaccination is good, to open the door to tourism and international visitors early.
"Some destinations in the region are about to launch such as Phuket of Thailand or Bali of Indonesia. If we are slow, we will lose the opportunity to welcome international visitors to Phu Quoc. Doing this also means well implementing the Prime Minister's policy of both pandemic prevention and economic development."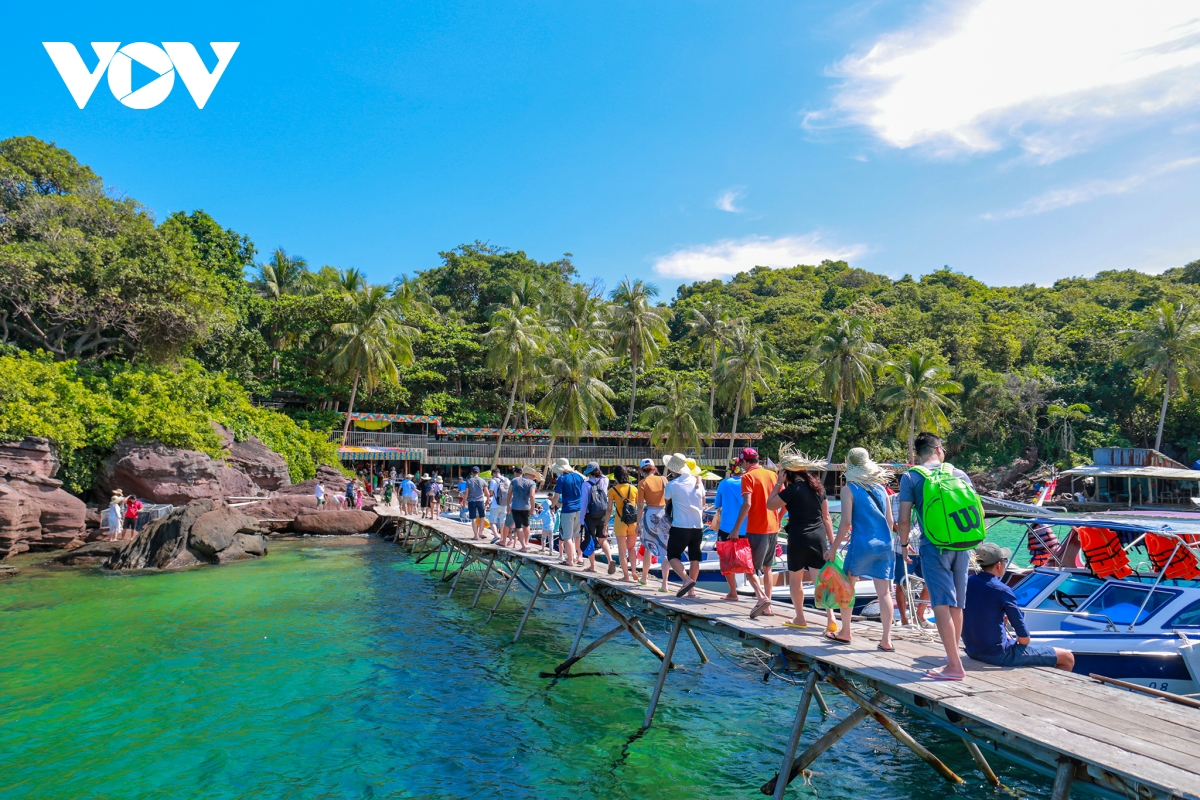 Phu Quoc is one of the most dynamic tourist areas in the country. Photo: VOV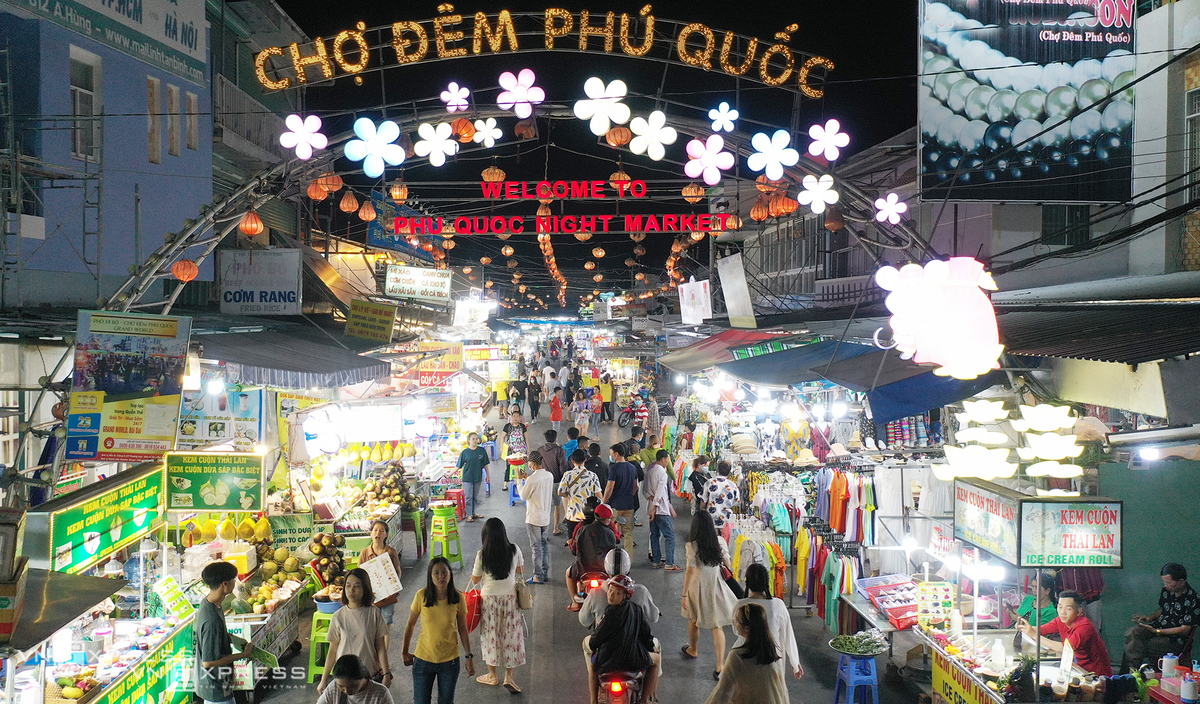 The night market has long helped visitors understand more about the local culture and tourism services on the island. Photo: VnExpress
What are the conditions to enter Phu Quoc?
Nguyen Thi Lien Huong, director general of Health Environment Management Agency, under the Ministry of Health, said: "One of the prerequisites for international tourists to come to Phu Quoc under the draft is that they must have a certificate of adequate vaccination; At the same time, the vaccine passport form must be recognized between Vietnam and other countries."
If visitors do not have a certificate of full vaccination, they may have a certificate of recovery from Covid-19 issued by a competent authority in the treatment country. The validity period until the date of entry is no more than 12 months and the person need to be tested negative for SARS-CoV-2 by real time PCR within 72 hours before entry. Foreign guests must have a valid international health insurance to cover treatment costs if they unfortunately contract Covid-19 during their stay in Vietnam. In addition, visitors must register in groups. According to Huong, this condition also applies to domestic tourists.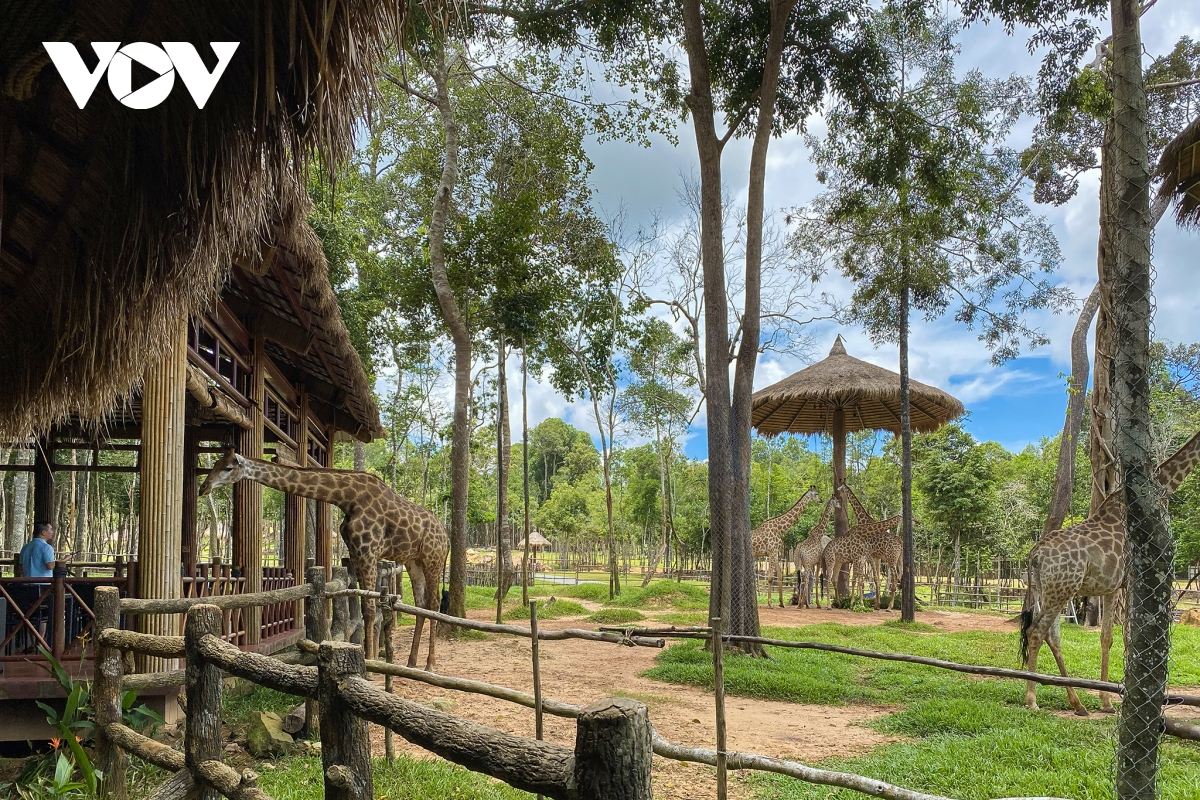 The semi-wild zoo in Phu Quoc is an attractive place for tourists. Photo: VOV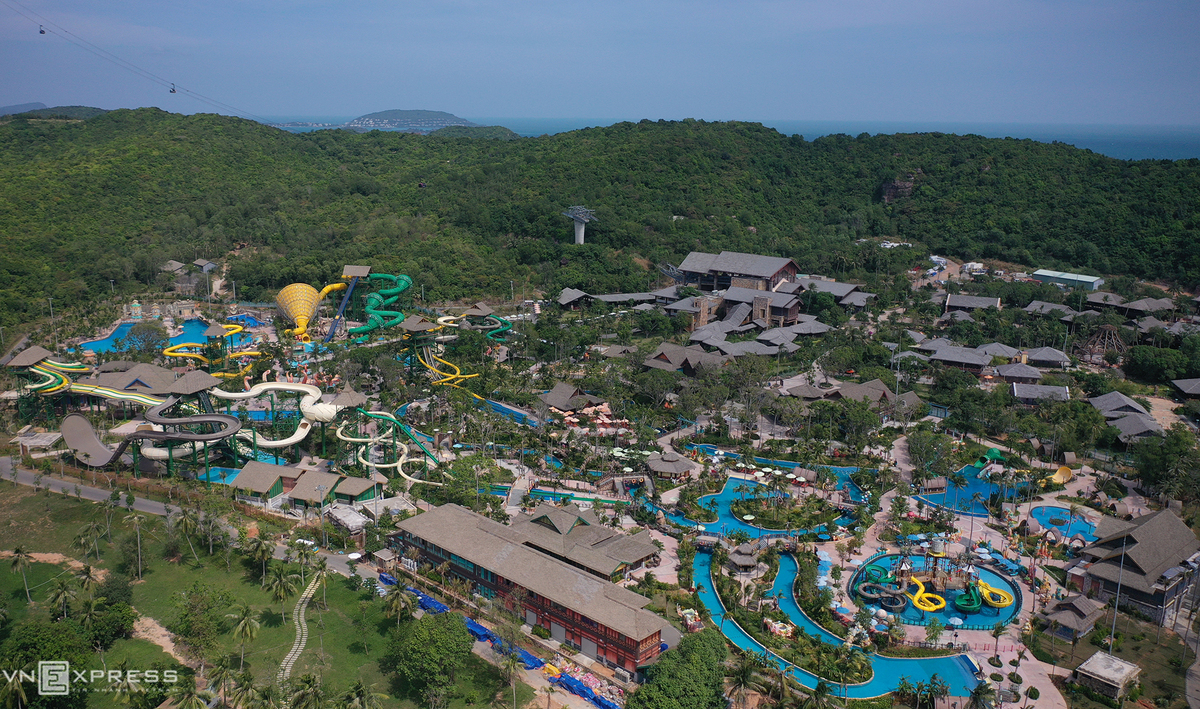 The amusement parks and zoos in Phu Quoc are hugely popular. Photo: VnExpress
Can international tourists travel all over Phu Quoc?
According to Nguyen Thi Lien Huong, it is not possible to allow international guests to travel to all places in Phu Quoc. In Phu Quoc, there is a lot of trade, both by air, by sea, people on the island and in the provinces travel to trade and work; ff illegal entry persists, the risk of infection remains high.
If tourists are allowed to travel freely, there is not enough force to ensure close monitoring, as well as disease prevention in the whole area. Another reason given by Huong is that people who have received two doses of the vaccine are still at a certain risk of infection.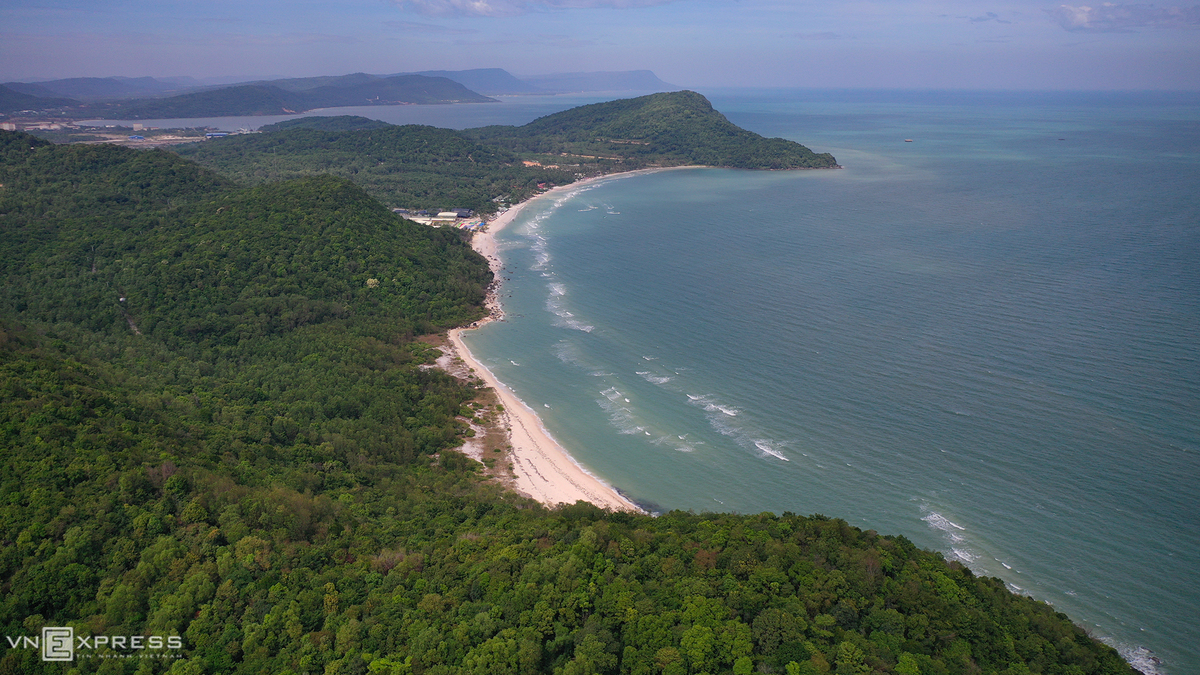 Phu Quoc island. Photo: VnExpress
Sharing the same view, Ha Van Sieu, deputy director General of Vietnam National Administration of Tourism, said that it was necessary to unify and assign the focal point to take charge and decide which airlines, shipping companies, hotels and entertainment centers were allowed to receive international tourists.
The point of view as well as requirements of the pilot is to ensure the safety of tourists, workers and people. Therefore, priority will be given to choosing tourist facilities with many entertainment services and packages to invite guests to relax.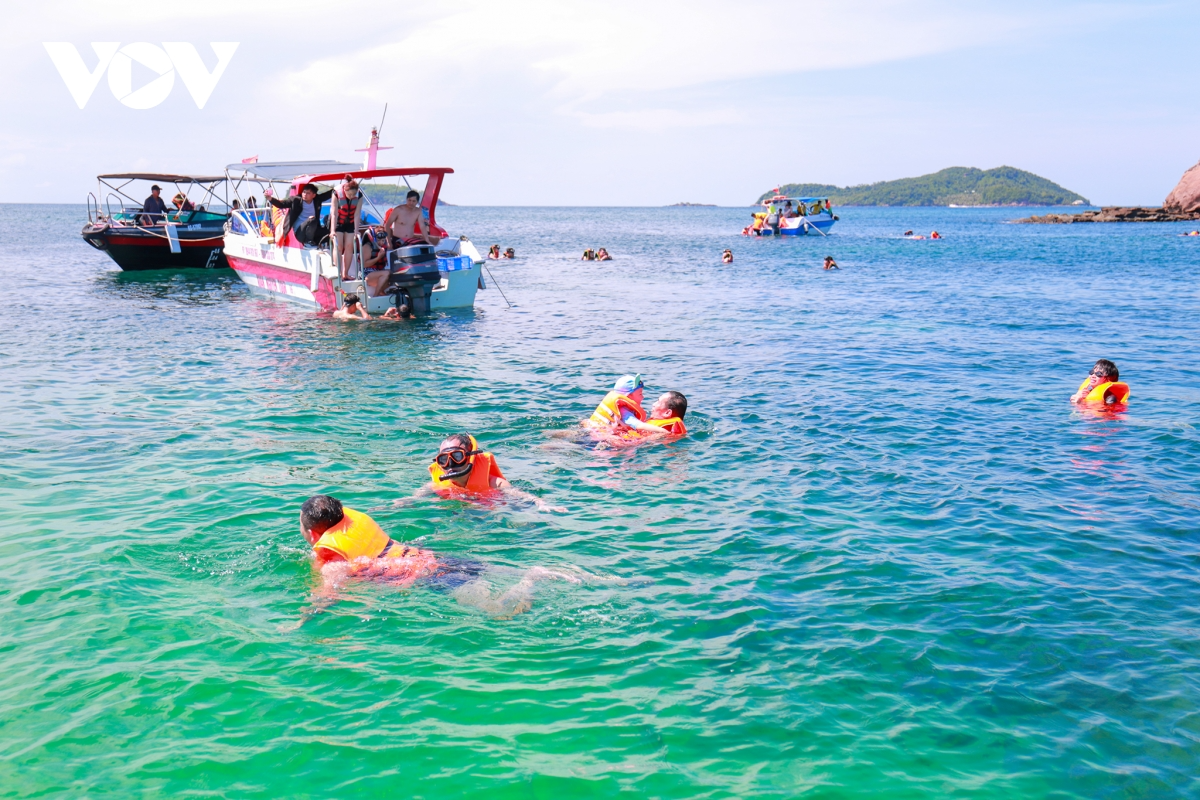 Tourists diving to see coral in Phu Quoc. Photo: VOV
Over the years, Phu Quoc tourism has developed constantly, accounting for most of the economic structure in Phu Quoc and contributing to the socio-economic development of Kien Giang.
Many large domestic and foreign investors have chosen Phu Quoc to invest, both in terms of infrastructure and facilities, making Phu Quoc's tourism industry more and more dynamic. Therefore, restoring tourism to Phu Quoc is extremely important, with spillover benefits in many related industries.
According to the plan to vaccinate against Covid-19 for Phu Quoc people, the total population in Phu Quoc is about 145,000. In which, the target population of 18-65 age group is about 100,000 people who need to inject 200,000 doses.
Kien Giang will implement it as soon as there is a source of vaccine allocated by the Ministry of Health or from donors, expected in about 10 days. The province plans to fund the purchase of two vaccines, AstraZeneca and Pfizer.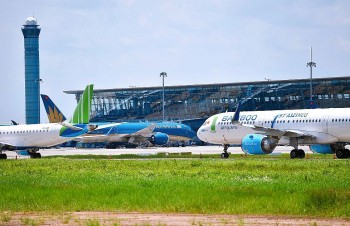 Economy
Vietnam Business & Weather Briefing (August 9): Vietnam's economic growth is expected to reach 7.5% in 2022, new securities accounts hit a near two-year low in July.