Vietnam Leads Asia-Pacific in Streaming YouTube on TV
As many as 25 million Vietnamese users streamed YouTube on connected TVs in May, the highest rate in the Asia-Pacific region, YouTube revealed.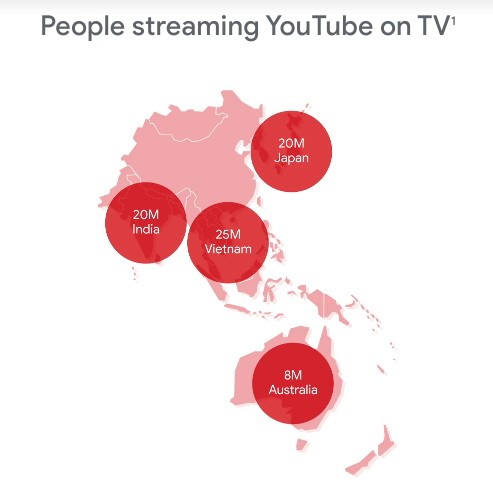 A graph shows YouTube CTV viewership from the Asia-Pacific region. Photo courtesy of YouTube

The figure is 20 million in Japn and India each, and eight million in India, YouTube announced at their 'YouTube Brandcast Delivered 2021' online event Thursday.
According to YouTube, Covid-19 restrictions were the main reason keeping people home, creating opportunities for them to share activities with those they live with.
In Vietnam, 45 percent of internet users own a smart TV or an internet-connected TV, and 28.2 of users have access to the internet via a smart TV and the trend is on the rise, eMarketer, a U.S.-based market research company that provides insights and trends related to digital marketing, media, and commerce, stated last year, VNE reported.
With connected TVs (CTV), Vietnamese users have moved "from me to we" when more than 90 percent of users watched YouTube videos on TV with friends and families, and the same said they pay more attention to a video when co-viewing it with others, YouTube reported.
On the other hand, YouTube CTV viewers said they are "a lot more engaged" as 66 percent said a bigger screen is better as "CTVs enhance both audio and visual quality, creating a more immersive experience for viewers."
As a result, users have watched even more YouTube videos via CTVs.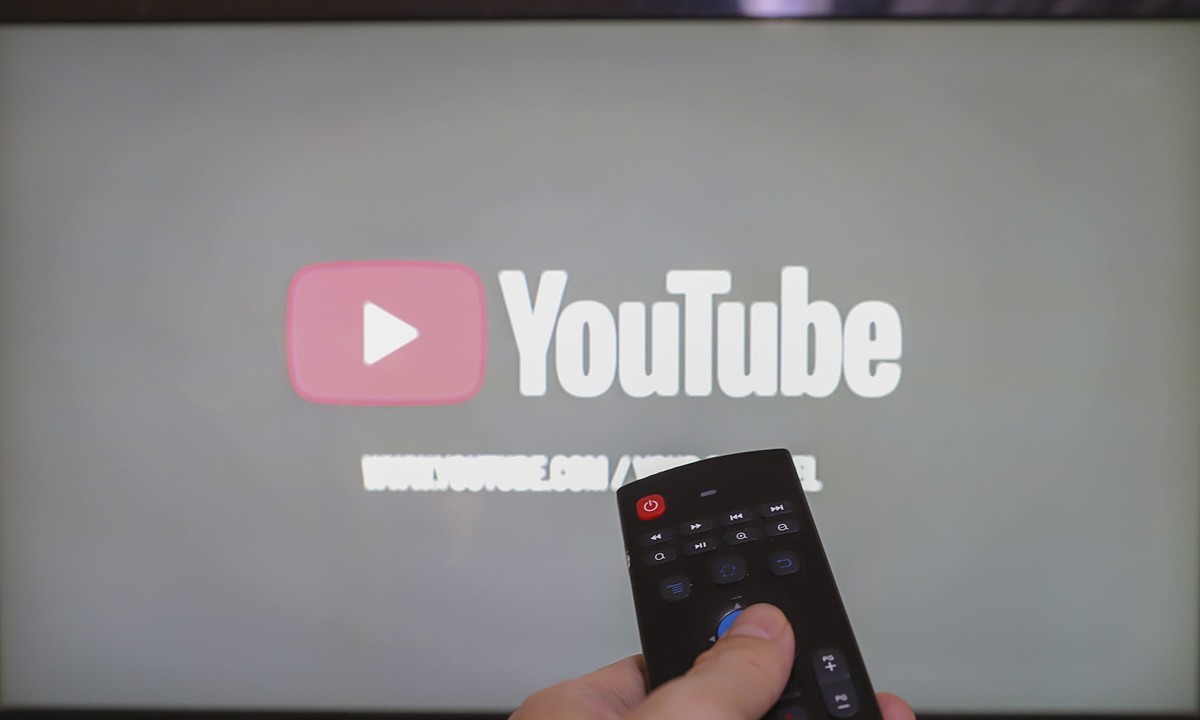 A person opens YouTube on a smart TV in HCMC, October 2021. Photo: VNE
In May, the average screen time for YouTube CTVs in Vietnam was longer than that on mobile or desktop by 90 percent, YouTube data shows.
Viewing time of humor and football content grew 150 percent year-on-year each, while screen time on variety shows reported 200 percent growth during the same period.
According to Tuoi Tre, the Vietnamese content creator community also witnessed growth, with a total of 950 channels reaching one million subscribers or more, a 35-percent increase from 2020.
Content creators in Vietnam are seeing more success with their creative campaigns after utilizing YouTube's supporting tools to catch up with viewers' insights, as reflected by the average daily screen time of Vietnamese audiences passing the 70-minute mark in 2021.
"Due to the COVID-19 pandemic, 2021 was a year of struggle for many citizens and businesses of Vietnam," said Tram Nguyen, country director for Vietnam, Laos, and Cambodia at Google.
"The pandemic also changed many of our daily habits, as we have to stay home and utilize technology to appease our needs for connection and balance."
The executive presented YouTube as the ideal platform for entertainment and soft skills, as well as a valuable tool for advertisers to boost brand awareness and reach the right groups of customers.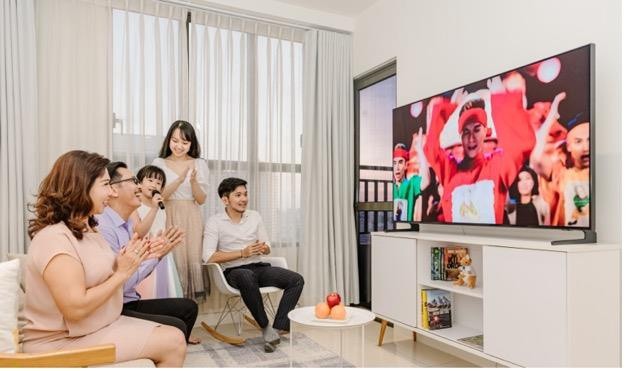 Photo: Zing News
On average, each viewer spent 70 minutes per day watching YouTube in May.
By May, Vietnam had over 950 channels with over one million subscribers, up 35 percent over the same period last year.
The Ministry of Information and Communications said Vietnam had 60 million YouTube users by the end of June.
In July, the ministry proposed several regulations to tighten control on livestream activities on social media platforms, including Youtube, Facebook and TikTok, saying they have not fully abided by Vietnamese laws and that a lot of the content comprises fake news, causing instability and frustration in society and inequality between domestic and foreign companies.
Many individuals and organizations use these platforms to livestream and provide incorrect and offensive information about individuals and organizations, it said.
As of January 2021, out of its population of over 96 million people, the number of internet users reached approximately 69 million, according to a global consumer survey by German data portal Statista.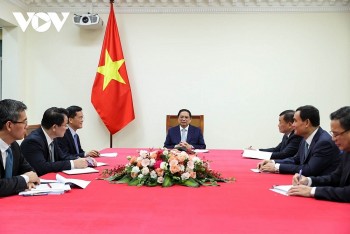 National
Vietnam News Today (Nov. 29): Vietnam records 333 new Covid-19 cases on November 28; Economic cooperation a solid pillar of Vietnam – France strategic partnership; Science, technology development key to sustainable agriculture; Glorious Ashes wins top prize at Three Continents Film Festival.