Vietnam makes history entering final World Cup qualifying round - Video
For the first time in history, the Vietnam National Football team has made it to the third round of World Cup qualifiers as one of the best group's runners-up.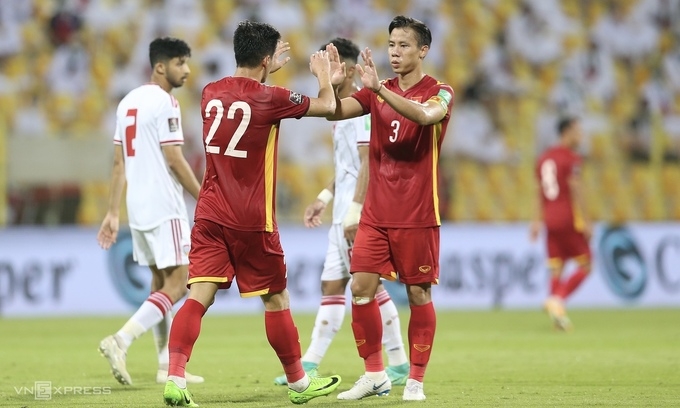 Captain Que Ngoc Hai (R) greets Nguyen Tien Linh who scored one of Vietnam's two goals in the World Cup qualification game with the UAE, June 15, 2021. Photo: VNE
Despite losing 2-3 to the UAE in the last match of group G Tuesday, Vietnam still advanced as one of the five best second-placed teams in the tournament, according to VNE.
With the withdrawal of North Korea from the qualifiers, their results from all matches in the second round already played were declared null and void. Therefore, after the second round concluded, the results of matches between second- and fifth-placed teams in the remaining groups would also not be counted in order to have a balanced comparison between all group runners-up and alleviate any possible imbalance between the seven qualifying groups caused by North Korea's withdrawal from group H.
After deducting six points from the wins against Indonesia, who are fifth in group G, Vietnam have 11 points. The Golden Dragons bested other second-placed teams in other groups like Jordan, Tajikistan and Lebanon.
The 12 teams that advance from the second round will be divided into two groups of six teams to play home-and-away round-robin matches. The top two teams of each group will qualify for the 2022 FIFA World Cup, and the two third-placed teams will advance to the playoffs.
The draw for the third round will be held after the second round is concluded.
UEA vs Vietnam highlights:
(Video: Next Sports/ Dat Lat)
Shortly after the start of the second half and with Vietnam 3-0 down, Australia sealed a 1-0 win over Jordan to ensure that no matter the score in Dubai, Vietnam would advance as one of the five best group runners-up, as reported by VNS.
While they may have limped over the finish line, Vietnam are fully deserving of their place in the next round thanks to some gritty performances throughout a marathon qualification campaign lengthened by the pandemic.
That being said, the defeat last night did illustrate the gulf in class between Vietnam and the calibre of opponents they will take on for a place in the World Cup finals, but few of the millions who tuned in to cheer the team on will care about that today.
Vietnam went into the game knowing a win or draw would send them through as group winners, while the UAE needed a win to be certain of qualification.
The night got off to an inauspicious start for the Vietnamese side, as VTV were unable to broadcast the first five minutes of play due to technical difficulties.
Nguyen Tien Linh on the ball against the UAE last night. Photo: The Thao Van Hoa
When live coverage began, it was immediately apparent just how dominant in possession the home side were, though Vietnam's passive approach to the game by parking men behind the ball didn't help matters.
The UAE took the lead in the 31st minute after Doan Van Hau gave the ball away and some slick passing set up Ali Salmin to drive the ball past goalkeeper Bui Tan Truong.
The lead was doubled just eight minutes later from the penalty spot after Truong needlessly brought down Khalil Ibrahim. In-form striker Ali Mabkhout converted the penalty with ease.
The half ended 2-0 and with inspirational coach Park Hang-seo banned from the touchline for his part in an incident in the match against Malaysia, it was hard to envisage Vietnam taking anything from the match.
Things went from bad to worse as Vietnam conceded a third goal just five minutes into the second half with Truong again at fault. The Hanoi FC goalkeeper parried a headed shot from Fabio Lima straight into the path of Mahmoud Khamis, who duly nodded home from close range.
Seconds after that goal though, the final whistle went in Kuwait to seal Australia's victory, sending Vietnam through and condemning most of the final 40 minutes to dead rubber status.
With no pressure on their shoulders, Vietnam pulled two goals back in the dying minutes, first through Nguyen Tien Linh, who scored his third goal in three games after some great play from Tran Minh Vuong and Nguyen Quang Hai in the 84th minute.
Then in the second minute of stoppage time, Vuong struck after some sloppy play by the UAE to briefly give the home side a scare, but the final whistle soon after spared their blushes, sending both sides safely through to the next round.
UAE head coach calls Vietnam victory their best game
Coach Bert van Marwijk is proud of the way UAE beat Vietnam to secure a place in the final World Cup qualifying round, VNE reported.
"I'm proud of this team and what they have done. We played the top quality football in each game. We won big in the previous games and now is the 3-2 victory over Vietnam in a decisive match. This is UAE's best game," Marwijk said in the post-match press conference on Tuesday.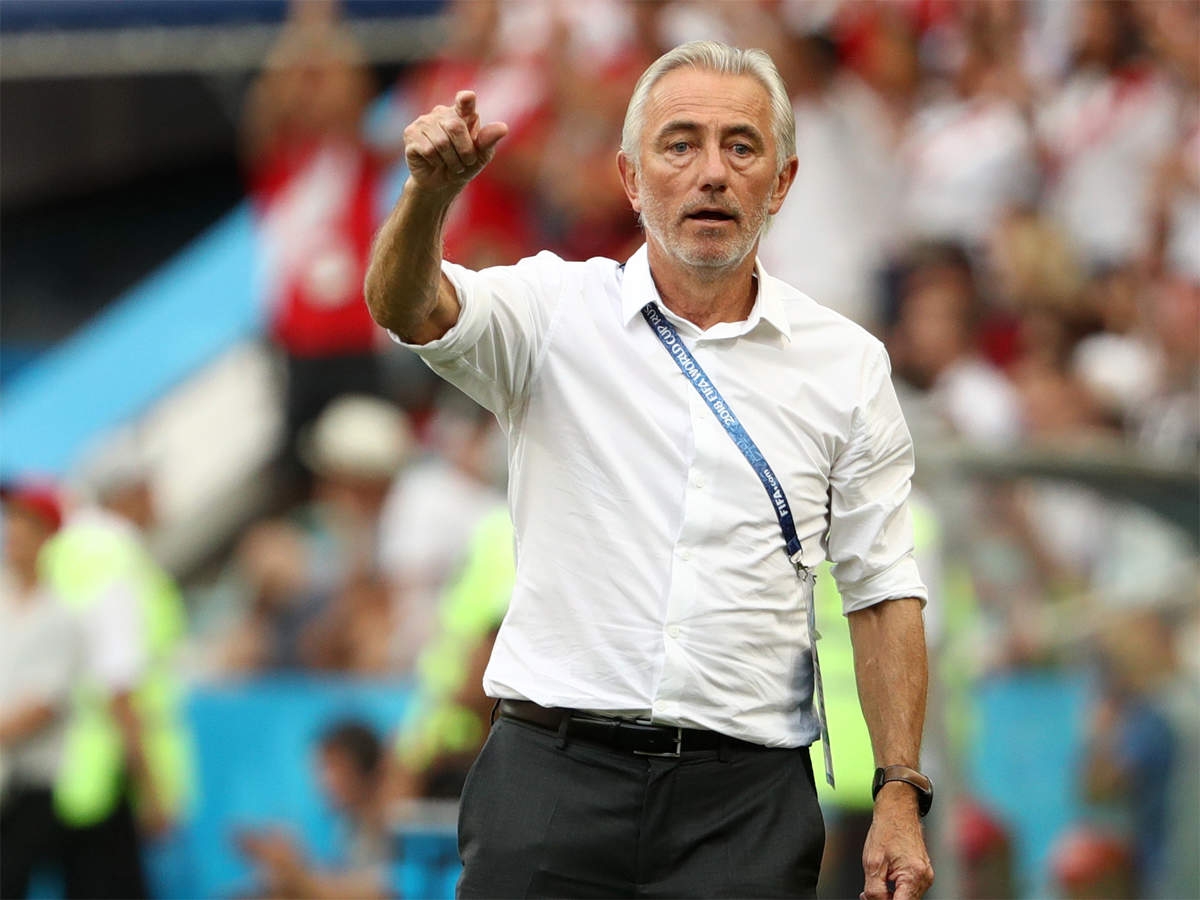 Coach Bert van Marwijk. Photo: Times of India
"UAE respected the opponent so we tried to play the best football with highest determination. If there's something that I'm not happy about this game is that we conceded two goals in the last minutes," Marwijk said.
UAE have shown stellar form this year as they went unbeaten in seven games.
"I'm satisfied with what this team have done. We worked hard and prepared well, physically and mentally. This is a great team with young and promising players. They inspired me so much that I want to put on my shoes and play, but I'm too old for that now," Marwijk said.
Eight more Asian nations leap into third round
The FIFA World Cup™ dream is still alive for 12 teams across Asia.
The decisive day of Round 2 in the region's FIFA World Cup Qatar 2022™ qualifying drew to a conclusion on 15 June. Australia, Japan, Korea Republic and Syria had already won their groups, but eight more nations joined them after an enthralling day of action.
As reported by FIFA, there were plenty of intriguing storylines to follow, but the headline results saw IR Iran edge Iraq to win Group C, the United Arab Emirates hold off a resilient Vietnam side to leapfrog their opponents and win Group G and Saudi Arabia cruise past nearest challengers Uzbekistan to win Group D.
China PR capped off an impressive couple of weeks and made it four wins on the trot with a 3-1 victory over Group A winners Syria which saw them book their place in the next round as the best runners-up. The result will be a major boost to Li Tie's side as they beat the team that inflicted their sole defeat of the campaign back in 2019 (2-1). Wu Lei converted a penalty to score his seventh goal in the eight matches during the campaign and to end Syria's perfect record during the 2022 qualifiers. Earlier in the day, the Philippines and Maldives drew 1-1. Angel Guirado opened the scoring for the Azkals for the second consecutive World Cup qualifiers. His first goal for his country in World Cup qualifying came all the way back in July 2011. It was also Maldives' first draw in World Cup qualifying stretching back to 2004.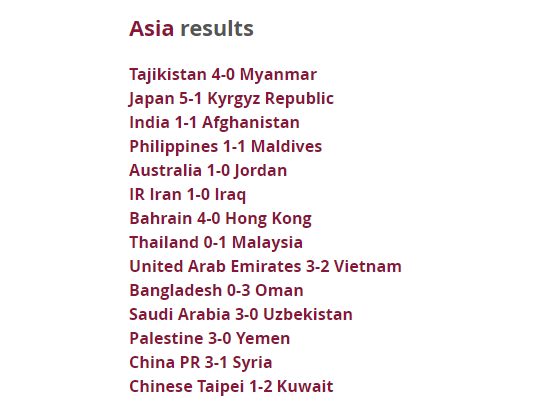 Photo: Fifa
Australia matched Japan in finishing their Group B Round 2 campaign with a perfect record. The Socceroos edged Jordan 1-0 thanks to Harry Souttar's header from a corner kick and made it eight wins in a row in qualifying for the first time in their history. Kuwait edged Chinese Taipei 2-1 to pip Jordan to second place in the group. However, it wasn't enough to see them progress to the next round.
In what was arguably the most eagerly anticipated encounter of the day, IR Iran defeated Iraq 1-0 thanks to star striker Sardar Azmoun to win Group C. Following back-to-back defeats by Bahrain and Iraq in 2019, Team Melli bounced back and won all four of their World Cup qualifying matches to ensure their place in the third round. Although they lost on the night, Iraq will also be joining their neighbours in the next round as the third-best runners-up. IR Iran bring one of the best defences in the region into the next round; they have kept 17 clean sheets in their last 21 qualifiers. Speaking of which, Bahrain kept their sixth clean sheet in their last seven qualifiers after a 4-0 victory over Hong Kong saw them finish the group in third.
Herve Renard's Saudi Arabia finished their Group D campaign unbeaten with an impressive display against Uzbekistan in a 3-0 win. Salman Al-Faraj scored a brace to see the Green Falcons score three or more goals in each of their last five qualifiers. Runners-up Uzbekistan narrowly miss out and are eliminated from the competition. Palestine ended their campaign on a high with an assured 3-0 defeat of Yemen in Riyadh.
Tajikistan breezed past Myanmar 4-0 in Group F, however they narrowly missed out on advancing to the next round as one of the five best runners-up due to Lebanon's superior goal difference. Japan capped off a perfect campaign and made it eight wins from eight with a 5-1 demolition of Kyrgyz Republic. Ado Onaiwu scored a hat-trick in the space of an incredible six minutes which saw the Samurai Blue race to a 3-0 lead before the break. Japan scored the most goals in all of the region in Round 2 with 46, comfortably ahead of nearest challengers in the category IR Iran on 34.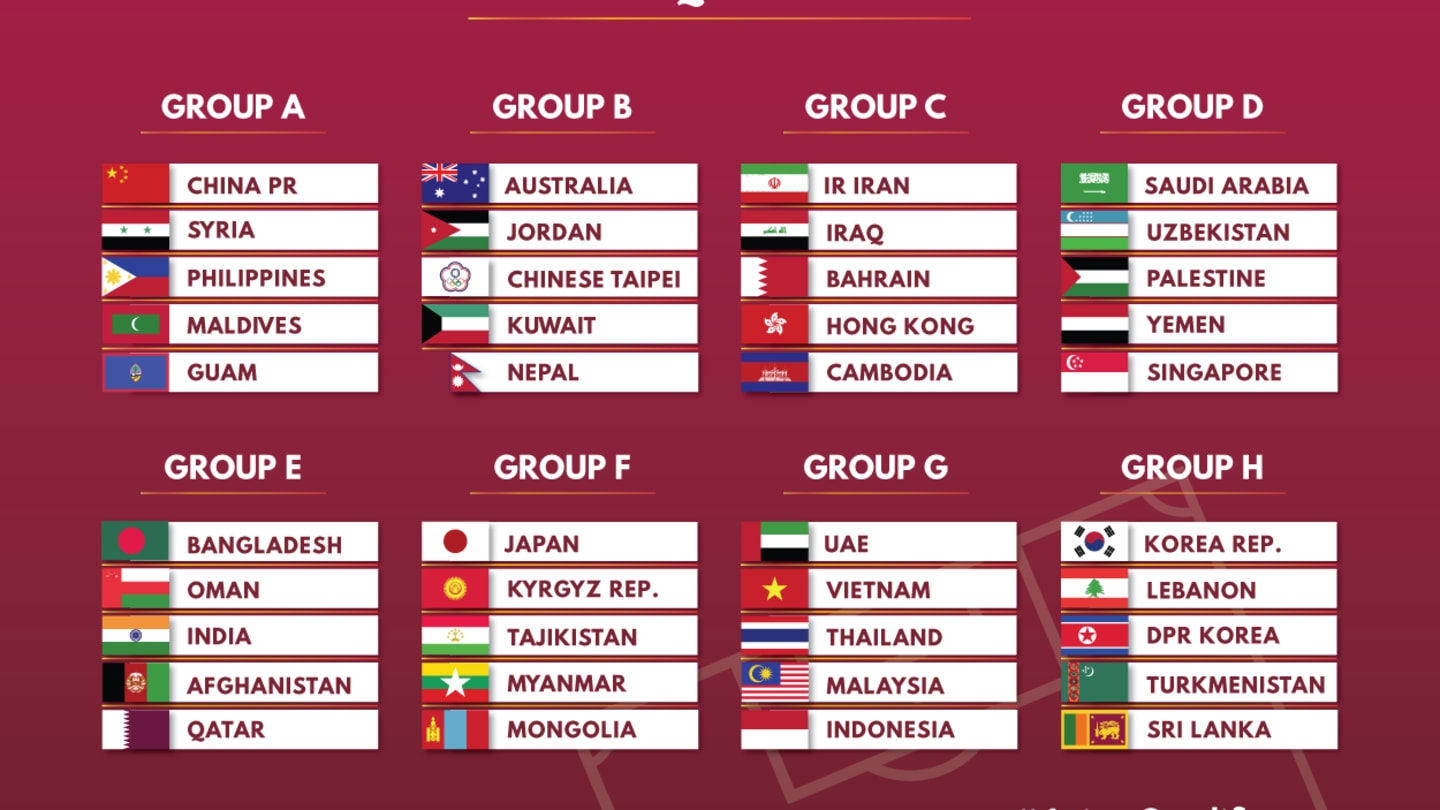 All teams competing on the first qualifiers round. Photo: Fifa
The United Arab Emirates will be one of the most in-form sides heading into the next round. Bert van Marwijk's charges held off Vietnam 3-2 to leapfrog them and win Group G. UAE's all-time top goalscorer Ali Mabkhout scored his 11th goal of the campaign, converting a penalty in the triumph. He has now scored a remarkable 27 goals in his last 16 international matches. The UAE have now won each of their last six international matches and have scored three goals or more in all six games. Vietnam's road to Qatar 2022 is not over, however, as Park Hangseo's team finished as the fourth-best runners-up. Malaysia finished the group in third place after a 1-0 win over Thailand, extending their unbeaten run against the Thais to five matches.
There were no matches in Group H, however Korea Republic had already sealed passage into the next round as group winners and they will be joined by runners-up Lebanon, who finished as the fifth-best runners-up.
Asian Cup 2023
Vietnam also advanced the final round of Asian Cup 2023 without having to play qualifiers for the first time, being the fourth second-best teams.
They will join the hosts China, Australia, Iran, Iraq, Japan, Oman, Qatar, Saudi Arabia, South Korea, Syria and the UAE at the tournament to be held between June 16 and July 16, 2023.
At Asian Cup 2019, Vietnam entered the semifinal and lost 0-1 to Japan.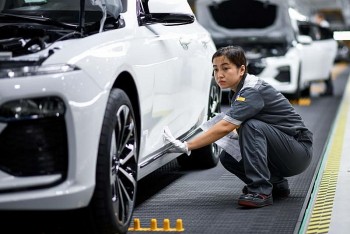 Economy
VinFast automaker will begin taking pre-orders for its VF e35 and e36 electric SUVs in the United States in the first half of 2022, with deliveries expected by the end of the year, said Global Chief Executive Michael Lohscheller.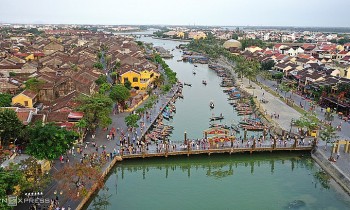 National
Vietnam News Today (October 16): Hanoi to host Vietnam-Singapore forum for senior energy industry leaders; Localities remove quarantine, testing regulations for tourists; "Living safely with Covid-19" requires flexible and effective adaptation; Vietnamese university listed in Times Higher Education's ranking by subjects.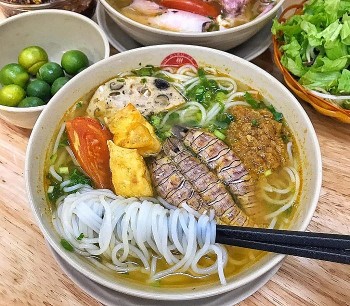 Travel
Not only famous for its beautiful landscape and cultural spots, Quang Ninh is also a favourite destination for food lovers for its diverse and impressive cuisine.