Vietnam News Today (April 23): Hanoi officials pay tribute to Lenin on his birthday
Vietnam News Today (April 23) features headlines include Hanoi officials pay tribute to Lenin on his birthday, PM's first foreign trip aims to cement solidarity with ASEAN, Vietnam appreciative of Colombia's reintegration commitment and Covid-19 updates.
Vietnam News Today (April 23) notable headlines:
PM's First Foreign Trip Aims to Cement Solidarity With ASEAN
NA Chairman works with Committee for Culture, Education, Youth and Adolescents
PM Pham Minh Chinh to attend ASEAN Summit in Indonesia
Hanoi officials pay tribute to Lenin on his birthday
Vietnam appreciative of Colombia's reintegration commitment
Vietnam attends 35th Meeting of ICAPP Standing Committee
Cambodia thanks Vietnam for support in COVID-19 fight
Four Vietnamese Returnees Confirmed Positive for COVID-19
Vietnam to provide Cambodia with 800 ventilators
Second group of Vietnam's level-2 field hospital No. 3 departs for South Sudan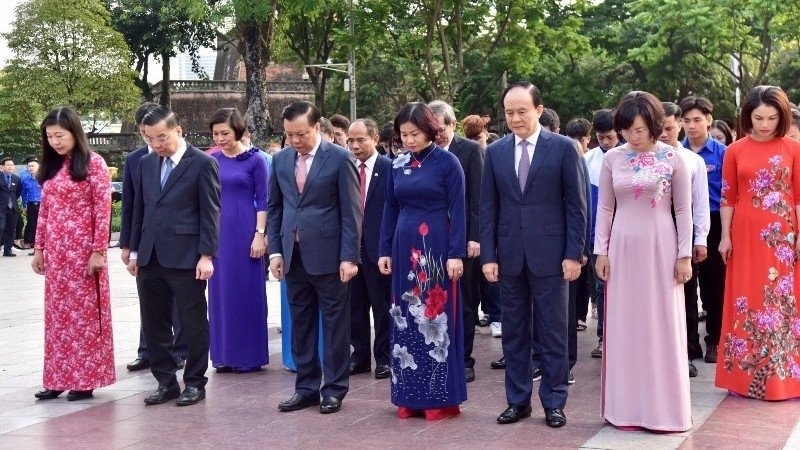 The Hanoi delegation laid wreaths at Vladimir Ilyich Lenin's statue in Lenin Park. (Photo: NDO/Duy Linh)
Hanoi officials pay tribute to Lenin on his birthday
A delegation from the Party Committee, People's Council, People's Committee and Fatherland Front Committee of Hanoi on April 22 paid a floral tribute to Vladimir Ilyich Lenin at his statue on Dien Bien Phu Street, to mark his 151st birthday.
The delegation was led by Politburo member and Secretary of the municipal Party Committee Dinh Tien Dung. Members of the Party Central Committee: Permanent Deputy Secretary of the municipal Party Committee Nguyen Thi Tuyen, and Chairman of the municipal People's Committee Chu Ngoc Anh also joined the delegation.
The officials recalled Lenin's great contributions to the global revolutionary cause and expressed their determination to continue both his ideology and revolutionary path, as well as spersevering with Marxism-Leninism and Ho Chi Minh thought to build a beautiful, wealthy and civilised Hanoi, contributing to the proletarian revolutionary cause, according to NDO.
PM's First Foreign Trip Aims to Cement Solidarity With ASEAN
Prime Minister Pham Minh Chinh's attendance at the upcoming ASEAN Leaders' Meeting in Jakarta aims to affirm Viet Nam's priority to consolidate solidarity and mutual support with ASEAN member States, thus contributing to elevating the bloc's centrality and position in settling emerging challenges.
As reported by VGP, at the invitation of Sultan Hassanal Bolkiah – the current ASEAN Chair, PM Pham will lead a high-ranking Vietnamese delegation to the ASEAN Leaders' Meeting which will be held digitally at the ASEAN Secretariat headquarters in Jakarta, Indonesia from April 23-24.
This is Pham's first foreign trip since he took office as the Vietnamese Prime Minister since April 5, 2021.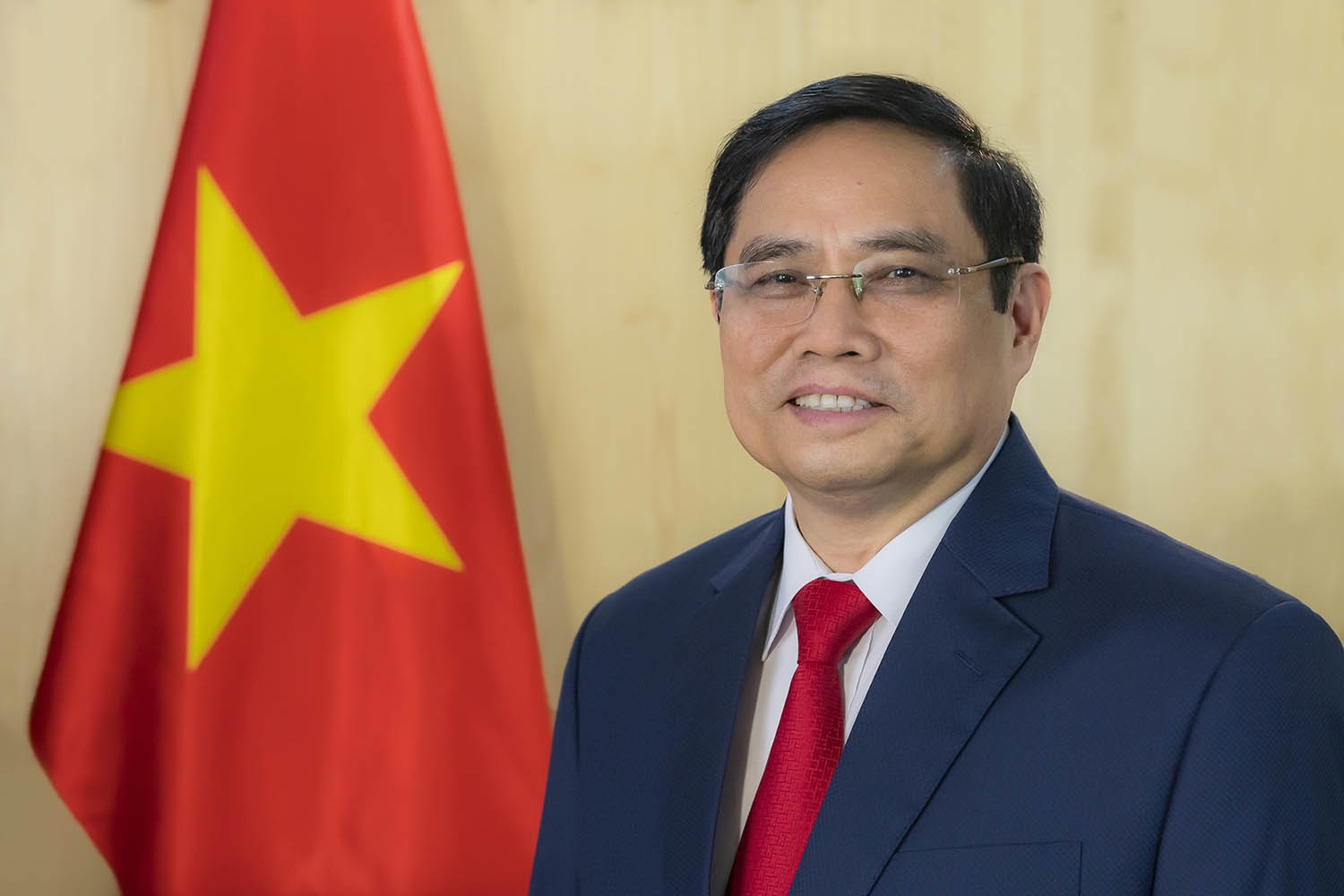 Prime Minister Pham Minh Chinh. Photo: VGP
His participation at the meeting also indicates Viet Nam's commitments to make proactive contributions to address shared issues face by the region and the world, particularly as the country is current UNSC Chair in April.
Building on last year's progresses, Viet Nam is working with ASEAN member States to further promote the region's priorities.
Based on the Ha Noi Declaration on the ASEAN Community Vision 2025 adopted at the 37th ASEAN Summit in November 2020, the member countries have basically agreed on the draft Terms of Reference (TOR) of the senior task force building a post-2025 vision for ASEAN Community and a roadmap for the work.
As Chair of the Initiative for ASEAN Integration (IAI) Task Force, Viet Nam sent to other member countries a draft organization procedure of an ASEAN dialogue on narrowing development gaps between sub-regions for comprehensive recovery and sustainable development. Its proposal has been welcomed by ASEAN members.
Vietnam appreciative of Colombia's reintegration commitment
Ambassador Dang Dinh Quy, permanent representative of Vietnam to the United Nations (UN), has acknowledged positive developments made by Colombia in the fields of politics, economics, and social affairs, especially in the context of the novel coronavirus (COVID-19) pandemic.
Upon addressing the UN Security Council (UNSC) debate on April 21 regarding the situation in Colombia, the Vietnamese Ambassador noted appreciation for commitments made by the Colombian Government in terms of implementing the reintegration process, including the protection of veterans.
He therefore suggested that all stakeholders continue to engage in a constructive dialogue which can fully address the challenges and differences within the peace process, especially through the mechanisms that have been established in line with the peace agreement.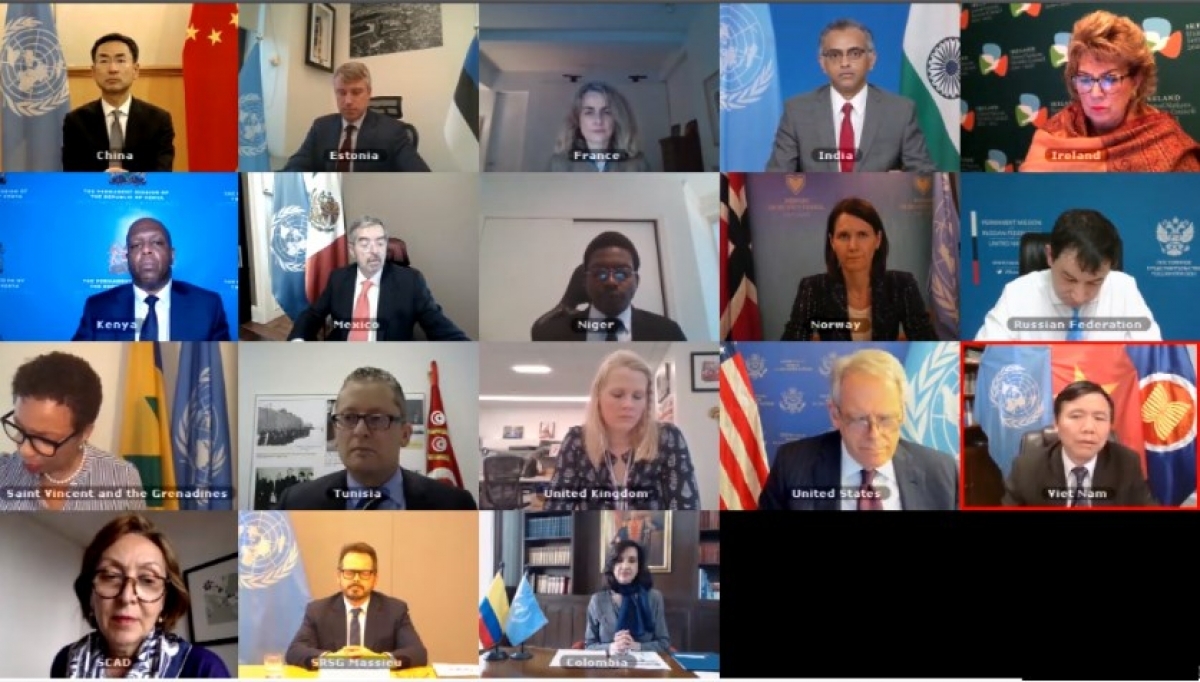 The local diplomat also acknowledged the efforts made by political parties in preparing for elections which will take place in 2022. Vietnam therefore desires the Colombian Government and related parties to create favourable conditions for election organisations and participation, while calling upon the UN and the wider international community to support the Colombian Government in promoting peace, security, and development, he added.
Carlos Ruiz Massieu, Special Representative of the UN Secretary-General for Colombia and Head of the United Nations Verification Mission in Colombia, applauded political, security and economic progresses in the South American country since the Peace Agreement was signed.
He, however, showed his concerns over increasing attacks and violence targeting veterans and socialists.
Carlos Ruiz Massieu called on the Colombian Government to continue promoting the political process and protecting the vulnerable groups, especially women and children, in conflict-affected areas.
Participants reaffirmed their support for activities of the UN Verification Mission in Colombia and the country's government during the peace and national reconciliation process, according to VOV.
Four Vietnamese Returnees Confirmed Positive for COVID-19
Four Vietnamese returnees were confirmed positive for COVID-19 on Thursday afternoon, bringing the national patient tally to 2,816.
The latest cases were brought home from Singapore, Russia, and Japan, according to the National Steering Committee for COVID-19 Prevention and Control.
Among the national caseload, 2,490 have recovered and exited hospitals while 35 others have been reported dead.
The nation is placing 39,191 people under medical surveillance and quarantine. Of these, 518 are being quarantined at hospitals, 23,688 at concentrated sites and 14,985 at places of residence.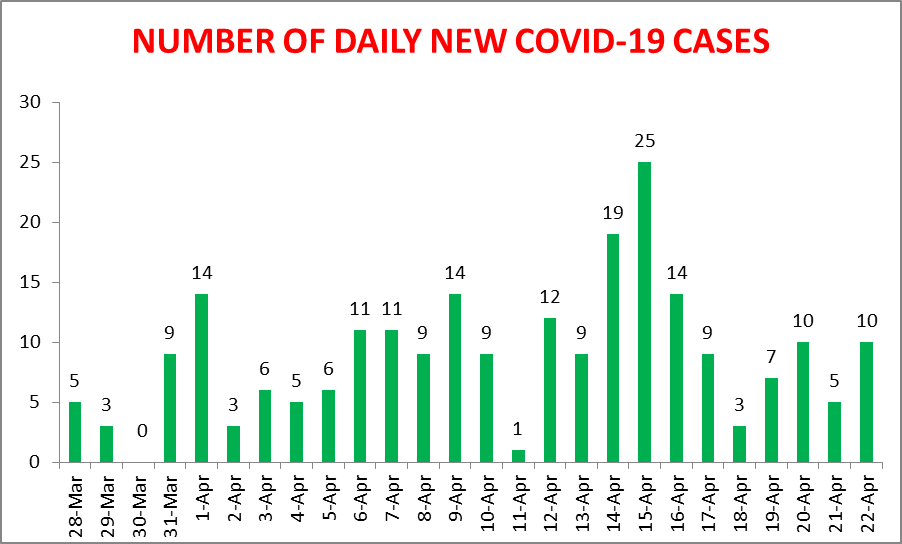 (Bar Chart: VGP)
Second group of Vietnam's level-2 field hospital No. 3 departs for South Sudan
The second and last group of staff of Vietnam's Level-2 Field Hospital No. 3 has departed for the United Nations' peacekeeping mission in South Sudan from Ho Chi Minh City on April 21.
A ceremony was held at Ho Chi Minh City's Tan Son Nhat International Airport to see off the staff before they boarded the Royal Australian Air Force's Boeing C-17 Globemaster III to fly to the war-ravaged South Sudan.
The first batch departed for the African country from Ho Chi Minh City, also on the Boeing C-17 aircraft provided by Australia, last month. They completed mandatory quarantine and are in the UN base in Bentiu since April 17 to replace the Level-2 Field Hospital No. 2.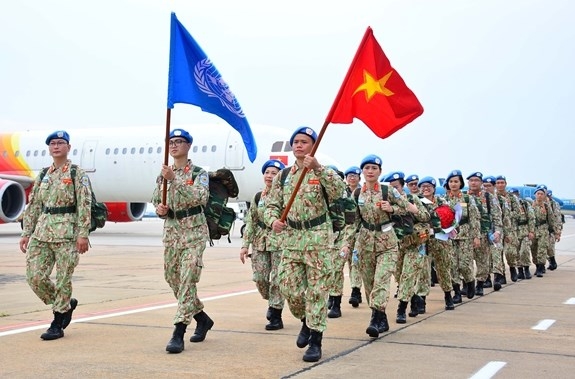 (Photo: Vietnam Plus)
The level-2 field hospital No. 3 was established in March 2020 with 70 officers and soldiers, including 64 official and six reserve members, who were all vaccinated against COVID-19.
Before departure, they undertook several technical training courses, NDO reported.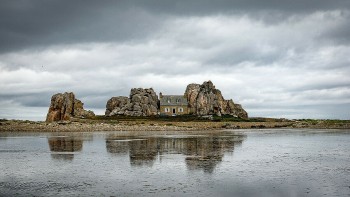 Travel
In a quiet little village of Plougrescant, France, tourists can visit this quirky and extraodrinary Castel Meur, also known as "The House Between The Rocks", which has become an attraction for many years.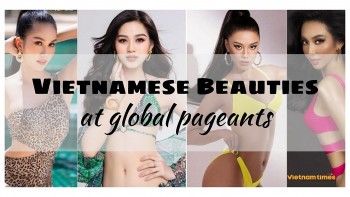 Handbook
Do Thi Ha, Pham Ngoc Phuong Anh, Nguyen Thuc Thuy Tien and Nguyen Huynh Kim Duyen set to vie for global beauty pageants.
World
In the outskirt of Poland, there is a pretty rural village that is called "The painted village" for its amazing and unique tradition of painting their homes inside and out with colorful floral patterns, making this place the most photogenic spot.