Vietnam News Today (Jan. 13): Covid-19 Infections Rising, New Variant Appears in Vietnam
Vietnam News Today (Jan. 13): Vietnam and Laos vow to increase bilateral trade by 15% in 2023; More German firms eyeing investment opportunities in Vietnam; Covid-19 infections rising, new variant appears in Vietnam; PMs of Vietnam, Laos visit photo exhibition on achievements of economic ties.
Vietnam News Today (Jan. 13) notable headlines
Vietnam and Laos vow to increase bilateral trade by 15% in 2023
More German firms eyeing investment opportunities in Vietnam
Covid-19 infections rising, new variant appears in Vietnam
PMs of Vietnam, Laos visit photo exhibition on achievements of economic ties
Vietnam to restructure bond, stock, real estate markets in 2023
Foreign tourists overwhelmed with festive Tet atmosphere in HCM City
2,000 poor students, workers gifted bus tickets to return home for Tet
Sustainability – a promising area for Vietnam-Singapore cooperation: Ambassador
Coach Park Hang-seo honoured at Victory Cup 2022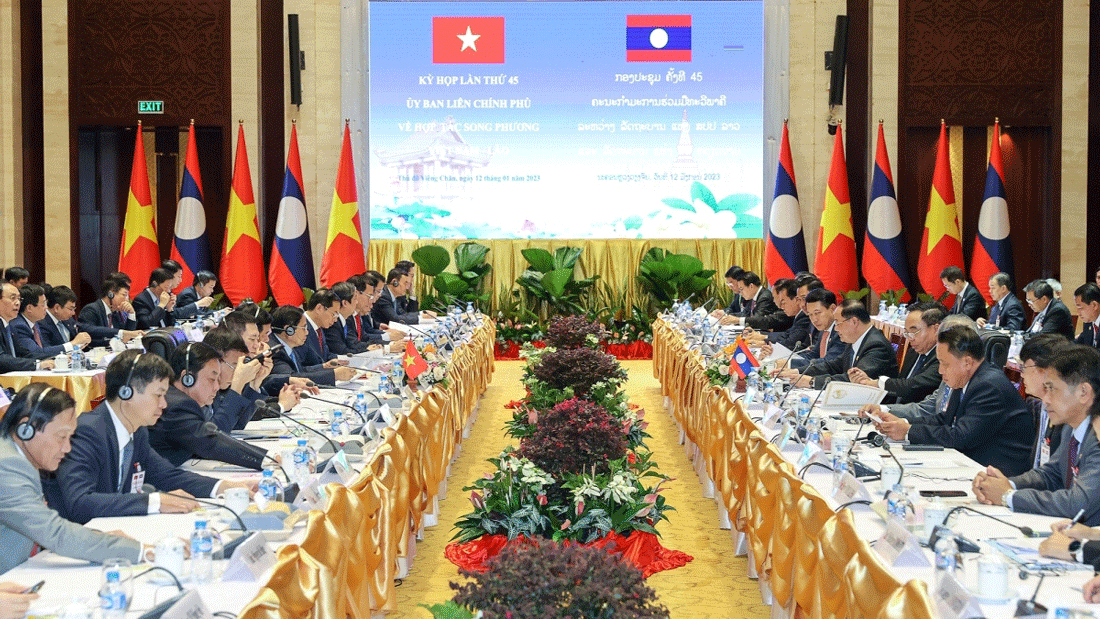 An overview of the 45th session of the Vietnam - Laos Inter-government Committee in Vientiane on January 12.
Vietnam and Laos vow to increase bilateral trade by 15% in 2023
Vietnam and Laos will work closely to introduce solutions aimed at increasing two-way trade by 10 - 15% this year compared to 2022's figure.
This agreement was reached at the 45th session of the Vietnam – Laos inter-government committee held on January 12 in Vientiane. Vietnamese Prime Minister Pham Minh Chinh, who is currently in Vientiane for an official visit to Laos, and his Lao counterpart Sonexay Siphandone co-hosted the meeting.
Both PMs noted that two-way trade can be viewed as a bright spot in bilateral ties, citing statistics as saying that trade exchanges between the two countries rose by 24% last year to US$1.73 billion. Vietnamese investment capital in Laos also rose by 52.4% to reach more than US$180 million.
Over the past five years, local businesses have contributed approximately US$200 million in taxes and other financial obligations to the Lao State budget.
This is good news amid global economic difficulties, shared the two PMs.
To meet the target set for the year, both sides agreed to fully implement the joint statements, agreements made by the two Political bureaus, and other agreements reached at the 45th session of the Vietnam – Laos inter-government committee, while promoting political, security, defence, investment, and trade ties.
They also agreed to expand linkages in human resource training, invest in transport infrastructure projects connecting the two countries, and cooperate in sustainable management of water and natural resources, cited VOV.
They vowed to completely address difficulties faced by Vietnamese funded projects in Laos, and at the same time encourage ministries, agencies, and localities of the two countries to expand their relations.
In the spirit of mutual trust, the two countries will continue to support and closely cooperate in international and regional organisations and forums.
Lao PM Siphandone proposed that the two sides continue to strengthen the exchange of delegations at all levels and through all channels as a means of further fostering the special and close political relationship with a high level of trust.
He also proposed raising the level of bilateral economic cooperation, further improving the two countries' investment and business environment, as well as strengthening effective connections between the two economies, including hard connections in transport, telecommunications, and energy infrastructure.
In response, PM Chinh reaffirmed that the Party, Government, and people of Vietnam consider their Lao counterparts to be close and reliable comrades and brothers.
The main task moving forward is to strengthen connectivity and support each other to build an independent and self-reliant economy that is associated with proactive and effective international integration, stressed PM Chinh.
He underlined the necessity for the two sides to completely solve pending issues so that from 2024 onwards, they can choose key co-operation areas for practical and effective implementation. In addition, he said the two sides will continue to create favourable conditions for businesses of the two countries to invest in production and operation effectively.
The Vietnamese Government will therefore direct relevant ministries, agencies, localities, and businesses to closely coordinate with their Lao counterparts to immediately and effectively implement the commitments made at the meeting, he assured his host.
After the meeting, both PMs witnessed the signing of the meeting's minutes and the 2023 cooperation agreement of the Bilateral Cooperation Committee between the Governments of Vietnam and Laos.
More German firms eyeing investment opportunities in Vietnam
Germany's weekly Die Zeit (The Times) has ran an article spotlighting Vietnam's prosperous economy and its open-door policy to investors, affirming that these has helped attract more German firms to explore investment and business opportunities in the country.
The article emphasised the economic and social changes in Vietnam in recent years, especially the sharp decrease of the poverty rate.
It cited data of the World Bank, noting that per capita income in Vietnam has doubled in the past 10 years and Vietnam aims to become an industrialised and high-income country by 2045. This means that Vietnam will become one of the 45 countries with an annual per capita income of over 12,695 USD.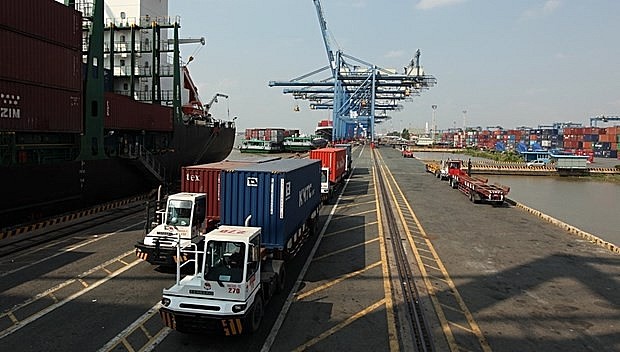 Illustrative image. Photo: VNA
The article quoted Torben Minko, CEO of B. Braun Vietnam – a subsidiary of B. Braun Group of Germany, -as saying that Vietnam's development leads to the firm's development which is hiring a total of 1,600 employees.
B. Braun Vietnam is constructing its third factory in the southwestern area of Hanoi, which is expected to create jobs for about 200 labourers, he said.
According to Minko, Vietnam has opened its door, therefore more and more Western corporations are looking to the Southeast Asian nation compared to just a handful of European companies in the past.
Vietnam's economy is growing faster than any other country in Asia, the article said, stressing that it still achieved impressive economic achievements even during the COVID-19 crisis.
In 2022, despite the crises and armed conflicts in the world, Vietnam's economy still grown by 8.02%, while prices did not increase as strongly as in many other countries, it noted.
The newspaper added that Vietnam is drawing companies from all over the world, and new factories are springing up almost everywhere in the country.
Chief Representative of the German Industry and Commerce Vietnam (AHK Vietnam) Marko Wald said that he receives many requests for assistance to inquire about Vietnam.
Hundreds of German businesses are seeking to expand their operation to Vietnam, especially since Vietnam lifted entire COVID-19 restrictions
Meanwhile, Till Gartner, Director of Mgm – an IT firm of Germany, spoke highly of Vietnam's reliability, and said that many companies are considering investing in the country.
Covid-19 infections rising, new variant appears in Vietnam
The number of Covid-19 infections is increasing, but the figure has not exceeded 100.
According to the Ministry of Health (MOH), the number of Covid-19 cases on January 9 increased by 19 compared with the day before. The total number was 71. The number of patients needing oxygen decreased slightly from 21 to 19.
Globally, sub-variants of Omicron such as XBB and XBB 1.5 led to more cases in some places, raising worries about a new outbreak.
Dr. Pham Hung Van, Chair of the Clinical Microbiology Association of HCM City, and Rector of Phan Chau Trinh University in Quang Nam province, said that XBB and XBB 1.5 sub-variants are more contagious than Omicron. However, to date, scientists still don't have enough evidence to say that XBB has higher virulence than Omicron. It mainly causes symptoms in the upper respiratory tract.
With current scientific evidence, Van thinks that XBB is more rapidly transmittable but doesn't cause severe symptoms, reported VNN.
Sharing the same view, Dr Do Van Dung from the HCM City University of Medicine and Pharmacy said XBB is a sub-variant created by the crossover of two old variants. This makes the spike proteins of XBB a bit different from the old variants. It could evade immunity, but its capability of penetrating into cells is weaker.
Meanwhile, XBB 1.5 is mutant in F486P, so it is more contiguous. This explains why the proportion of cases in the US in October was low, but later increased in early 2023.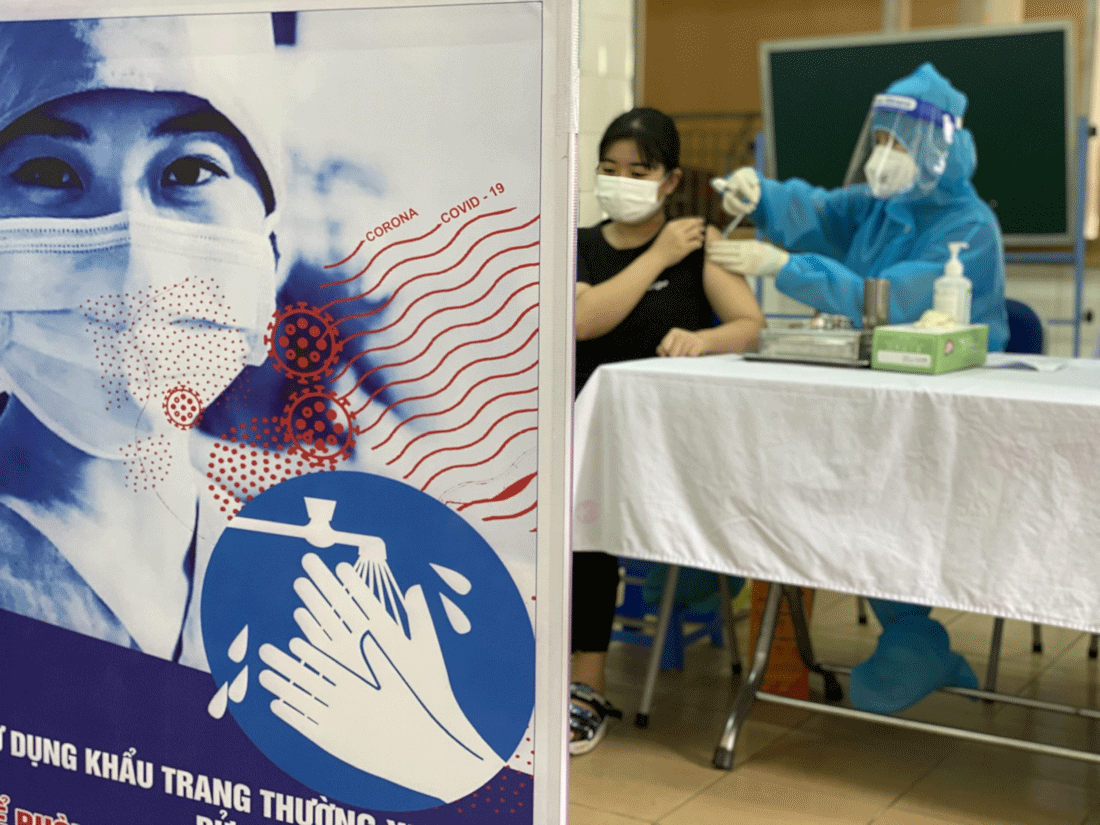 Photo: VNN
In Vietnam, XBB has been found in HCM City and Tay Ninh, but no XBB 1.5 case has been reported.
Van said that the Covid-19 pandemic is going to end with natural progression of the disease, which is spreading quickly and creating herd immunity. Vaccines still can help reduce the number of severe patients and fatal rates, and therefore, people should keep calm amid the appearance of new variants.
Dung stressed that new variants won't be able to go through 'physical barriers' such as protective masks and disinfection measures. Therefore, it would be better to continue applying the measures.
PMs of Vietnam, Laos visit photo exhibition on achievements of economic ties
Prime Minister Pham Minh Chinh and his Lao host Sonexay Siphandone visited a photo exhibition on achievements in the two countries' economic cooperation, held in Vientiane on January 12.
The display, part of PM Chinh's official visit to Laos on January 11 - 12, was held by the Vietnam News Agency at the National Convention Centre of Laos on the sidelines of the 45th meeting of the countries' Inter-Governmental Committee and investment cooperation conference.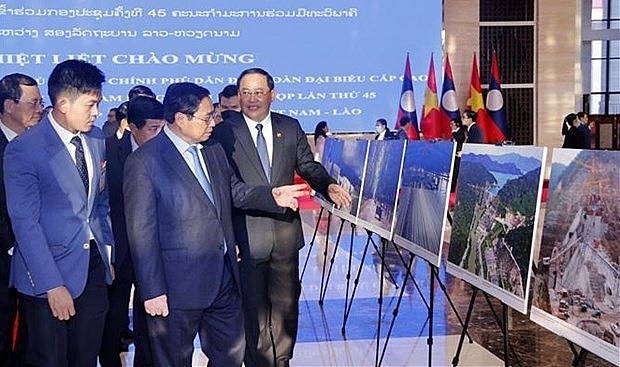 Prime Ministers Pham Minh Chinh (L) and Sonexay Siphandone visit the photo exhibition in Vientiane on January 12. Photo: VNA
It showcased all-round partnership between the two countries over the past years, with a focus on finance - banking, energy, telecommunications, agriculture, and forestry, cited VNA.
The photo include those of many Vietnamese-invested projects across Laos, especially in rural and disadvantaged areas, which have contributed to local socio-economic development, job creation, and income improvement and also won high evaluation from Lao leaders and people.
The exhibition aims to help the two countries' leaders, officials, and enterprises gain a better understanding of the Vietnam - Laos special relations, particularly in economy.
Vietnam to restructure bond, stock, real estate markets in 2023
The Government has devised plans to restructure the domestic money, corporate bonds, securities, and real estate markets in the year ahead in order to protect the legitimate rights and interests of both businesses and investors.
This represents a priority task that the Government will undertake in 2023 as a means of stabilising the markets following a period of volatility last year.
In a resolution recently signed by the Prime Minister, the Government anticipated major global complications this year, including strategic competition between major powers, a more intense trade war, and a protracted military conflict in Ukraine, along with the continued consequences of the COVID-19 pandemic.
Amid this context, the Government has duly proposed 11 tasks and solutions, with top priority to be given to maintaining macroeconomic stability, controlling inflation, and promoting growth.
With regard to the capital market, the Government has shown a strong commitment to restructuring the money, corporate bonds, securities, and real estate markets, noting that the healthy, safe, and sustainable development of these markets can be considered a factor in helping to increase the macroeconomic foundation, and improve the internal capacity and the autonomy of the economy as a whole.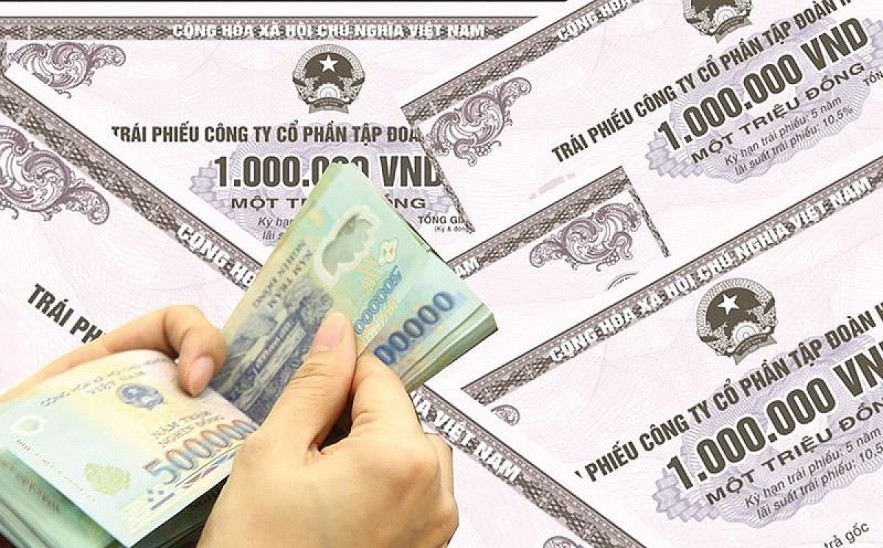 The corporate bond market will be restructured in 2023 to make it healthy, under a resolution recently signed by the Prime Minister. Illustrative image
Accord to details set out in the resolution, the safe operation of the capital market must be a top priority to protect the legitimate rights and interests of businesses and investors.
The resolution also pledges to definitively handle six banks that have had a poor performance, along with eight major projects that have been slow going, as greenlighted by the Politburo. The issue of bad debt will also be addressed in order to support weak credit organisations to gradually recover and resolve problems relating to cross-ownership in the banking system.
Furthermore, the Government will introduce solutions in a bid to manage credit growth in a reasonable manner and meet capital needs of the economy to contribute to controlling inflation whilst simultaneously supporting economic growth. It will primarily focus capital on production and business fields, priority areas, and growth drivers, as well as moving to tighten credit control for potential risk areas.
The Government will also work hard to promote administrative reform alongside building an e-Government and digital government, while completing the synchronous infrastructure system, VOV reported.
An important task for the Government will be to develop human resources, especially high-quality human resources associated with promoting research, development, and the application of science and technology.
The Government has assigned ministries and sectors to actively monitor both domestic and international developments, in addition to improving analysis and forecast capabilities in a bid to provide timely solutions and minimise the negative impacts on the economy. In line with this, development scenarios of industries should be updated quarterly by management agencies.
This year Vietnam has sets a target of recording 6.5% economic growth, with per capita income to reach US$4,400 and the consumer price index (CPI) to be kept at around 4.5%.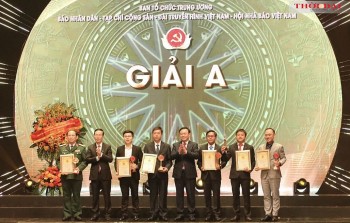 Viet's Home
The 7th National Press Prize on Party Building (named Golden Hammer and Sickle) - 2022 has been bountiful with thousands of entries on a variety of topics, rich in genres, closely following hot topics, outstanding events, key tasks of the political system and the country. Content relating to party building process was clarified and further exploited compared to previous years.