Vietnam News Today (June 19): Covid-19 vaccination plan for Phu Quoc residents to reopen tourism
Vietnam News Today (June 19): HCM city faces huge challenges in latest Covid-19 fight; Covid-19 vaccination plan for Phu Quoc residents to reopen to foreign tourists; HCM city proposes metro link to new mega airport; Vietnam win gold, silver at Asian Taekwondo Championship.
Vietnam News Today (June 19) notable headlines
HCM city faces huge challenges in latest Covid-19 fight
Covid-19 vaccination plan for Phu Quoc residents to reopen to foreign tourists
HCM city proposes metro link to new mega airport
Vietnam win gold, silver at Asian Taekwondo Championship
Pepper exports anticipated to prosper ahead in second half of 2021
Code of conduct on social networks introduced in Vietnam
Vietnam to receive Covid-19 vaccines from China
HCM city records highest number of local infections at 59 over six hours
Vietnam calls for support of concerned parties for political process in Haiti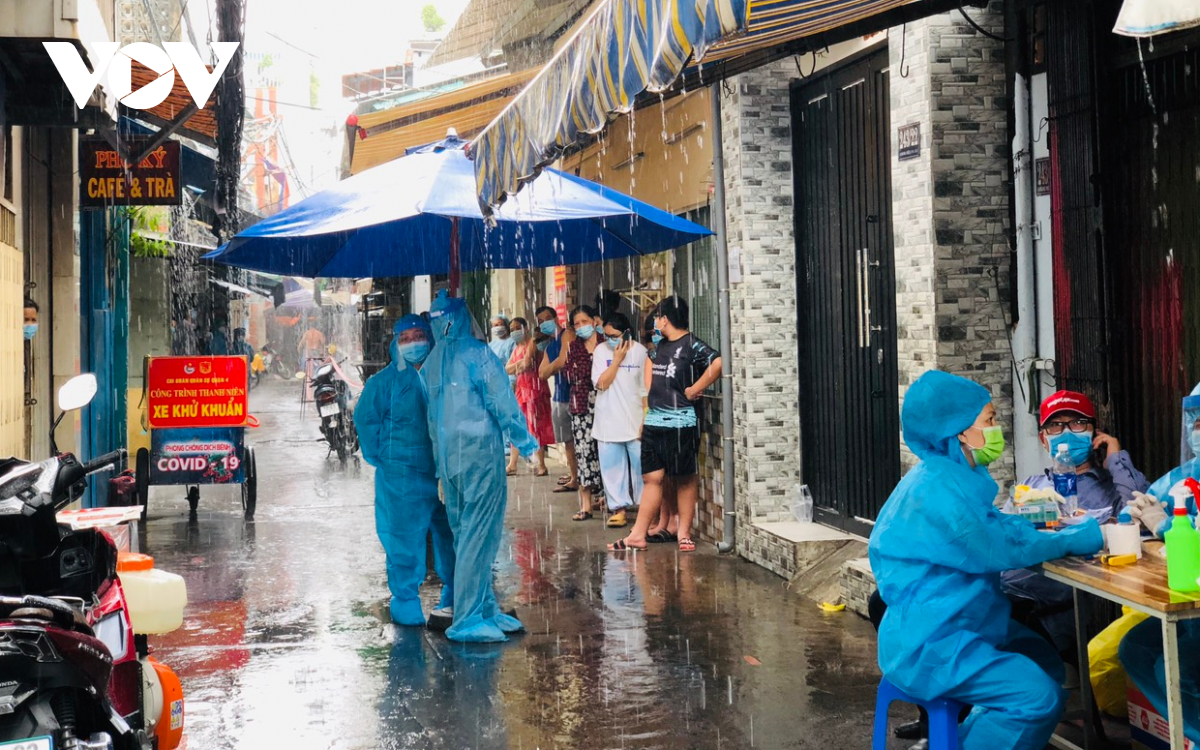 Photo: VOV
HCM city faces huge challenges in latest Covid-19 fight
Ho Chi Minh city's health sector and administration are facing up to the significant challenge of attempting to curb the spread of the covid-19 pandemic amid a rapid rise in local cases, most of which have been detected in production areas and hospitals.
The outbreak which occurred at a Christian mission and emerged late last month is considered to be the largest in the southern city amid the fourth Covid-19 wave, which had been brought under control. However, a series of F0 cases with unknown sources of infection have since been found among the community.
According to data regarding Covid-19 cases in the early days of Ho Chi Minh City's enforcement of social distancing measures under Government Directive 15, many community cases were recorded, although many times their source of infection was unknown. Worryingly, cases are showing signs of increasing in industrial zones, cited VOV.
Two days ago, functional forces of Binh Tan district in the southern metropolis put Trung Son Food Joint Stock Company in the Tan Tao Industrial Park into lockdown in order to take samples from more than 800 workers and employees for contact tracing due to the detection of two F0 cases. Of the total, about 140 F1 workers were subsequently sent to concentrated isolation facilities, with the rest being put into quarantine at factories.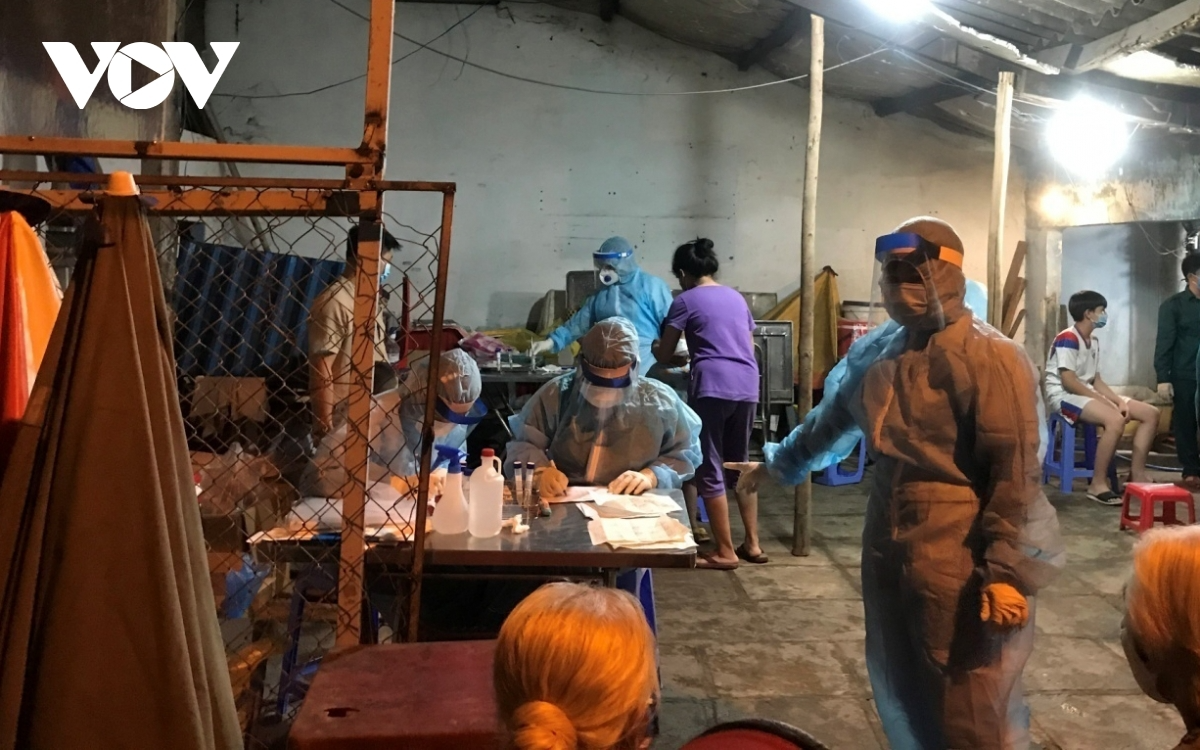 Medical workers spend all night taking samples for Covid-19 testing in Nha Be district. Photo: VOV
The southern metropolis has registered more than 1,250 domestic cases so far. Between May 26 and June 16, over 628,120 test samples of F1 and F2 cases were taken for Covid-19 testing, of which more than 64,700 samples came back with negative results, with more than 7,150 still waiting for their results.
Amid the context of many F0 cases going undetected within the community, competent agencies are making all-out efforts to take advantage of social distancing opportunities in order trace many related cases. This is being done to promptly prevent the spread of the virus among the wider community, while encouraging people to strictly comply with 5K regulations set out the Ministry of Health to lessen the risk of infection.
Covid-19 vaccination plan for Phu Quoc residents to reopen to foreign tourists
Authorities in Kien Giang Province, home to Phu Quoc, are planning to vaccinate the island's population against Covid-19 so that it can reopen its doors to foreigners.
Lam Minh Thanh, chairman of the province, said the island has got the green light from the Politburo to trial vaccine passports and so the government would be asked to prioritize vaccination for the 100,000 residents of Phu Quoc.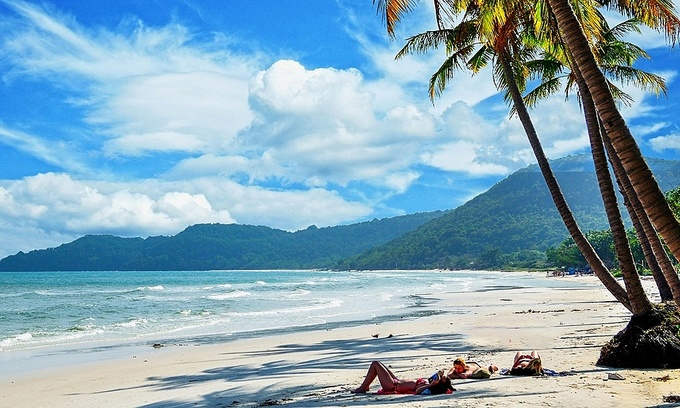 Tourists sunbathe on Khem Beach, Phu Quoc Island, 2019. Photo: Shutterstock/Jimmy Tran.
If everything goes well, the island could allow foreigners back in by September or October this year, he added.
Visitors to the island must be fully vaccinated, failing which they will be quarantined and only allowed to visit isolated resorts, VnExpress reported.
Vietnam's largest island has become a top tourist destination after the government rolled out a 30-day visa-free policy for foreigners in 2014.
In 2019, the last year before the onset of the pandemic, it received over five million visitors, including 541,600 foreigners.
Kien Giang province has been Covid-free during the ongoing fourth wave that began on April 27.
The Politburo, the main decision-making body of the Communist Party, last week called for trialing vaccine passports so that foreigners could visit some tourist destinations that have contained the pandemic like Phu Quoc Island.
Vietnam closed its borders and canceled all international flights in March last year. Only Vietnamese repatriates, foreign experts, diplomats, investors, and highly-skilled workers have been allowed since with stringent quarantine requirements.
HCM city proposes metro link to new mega airport
Ho Chi Minh city has proposed a metro line is extended to connect the Tan Son Nhat airport with the new Long Thanh International Airport.
The city wants the Metro 4b line, which is in the process of project documentation, to eventually connect all three terminals of the Tan Son Nhat International Airport in HCM city and runs to Long Thanh being built in its neighboring province of Dong Nai, cited VnExpress.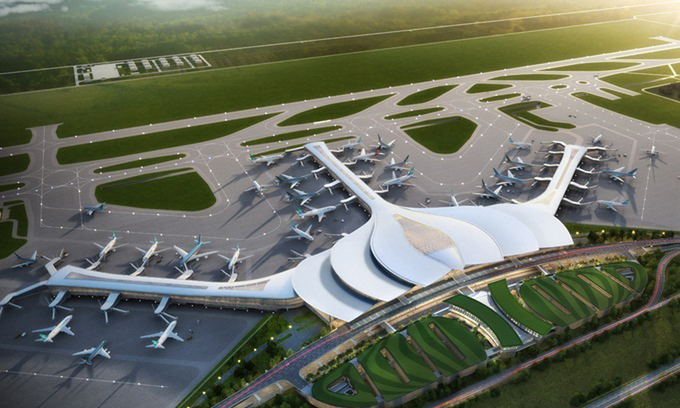 An artist's impression of Long Thanh International Airport in the southern province of Dong Nai. Photo: Airports Corporation of Vietnam.
The proposal for the metro link between the airports is contained in a proposal the city made for the national railway development plan for the next decade with vision until 2050.
The proposed route will also boost connectivity between the two localities and Thu Duc city, the new city within Ho Chi Minh city, the proposal says.
Under the current plan, Metro 4b will run underground with three stations for a total length of 3.2 kilometers, connecting the Gia Dinh Park in Phu Nhuan District with Lang Cha Ca intersection south of Tan Son Nhat in Tan Binh District.
Construction of the VND 109 trillion (US$4.6 billion) first phase of Long Thanh International Airport began earlier this year. The first phase is set to be completed by 2025, giving the new airport a capacity of 25 million passengers a year.
Vietnam win gold, silver at Asian Taekwondo Championship
Vietnam won one gold and one silver medal at the Asian Taekwondo Championship which closed in Beirut, Lebanon, on June 17.
Truong Thi Kim Tuyen won gold in the women's 49kg category. The No 1 seed defeated No 2 Mannopova Madinabonu of Uzbekistan 25-24 in the final.
It was Tuyen's second Asian title in a row after her first in the 46kg class three year ago held in Vietnam. She is the first Vietnamese fighter to have won the continental competition. Madinabonu also took part in that event and grabbed a bronze.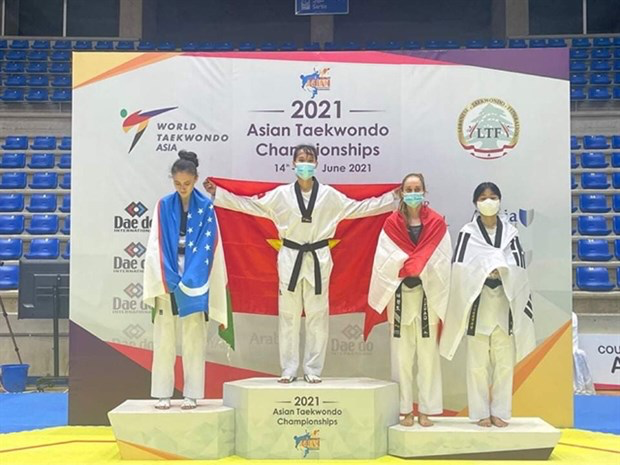 Truong Thi Kim Tuyen is on the top podium of the women's 49kg discipline at the Asian Taekwondo Championship in Lebanon. Photo: VNA
Tuyen received a bye in the first round. She beat Munisa Oimatova of Tajikistan, No 9 seed, in the quarter-finals and No 5 Hung Yu-Ting of Chinese Taipei in the semi-finals. Hung and Tuyen will have a chance to fight again next month as both have qualified for the Olympics in Tokyo.
On June 16, Nguyen Thi Anh Tuyet pocketed a silver in the women's 57kg class. The unseeded player shocked No 4 Laetitia Aoun of the hosts 12-0 in the quarter-finals before beating No 1 Chen Yu-Chuang of Chinese Taipei 5-4 in the last four. Chen previously knocked Tuyet out of an Olympic qualification tournament last month.
Tuyet however fell 28-11 to No 3 Kim Yu-jin of the Republic of Korea in the final, reported VNN.
Ho Thi Kim Ngan, who was seeded No 4 in the women's 53kg pool, had an unsuccessful event as she was eliminated in the first round by Ghazal Soltani of Iran.
The Asian championship, which was on June 14-18, lured nearly 340 athletes from 28 countries and territories competing in 16 pools for both men and women.
Vietnamese players will fly to Kazakhstan to continue their training until July 10 when Tuyen and her coach Kim Ki-tae take part in the Tokyo Games.
Pepper exports anticipated to prosper ahead in second half of 2021
Vietnamese pepper exports look set to enjoy robust growth during the remaining months of the year due to major markets increasing their imports as part of efforts to make up for shortages over previous months, according to industry insiders.
According to details shared by the General Department of Vietnam Customs, the country exported 121,338 tonnes of peppers worth US$379.6 million during the opening five months of the year, a drop of 17.1% in volume but up 23% in value compared to the same period from last year, according to VOV.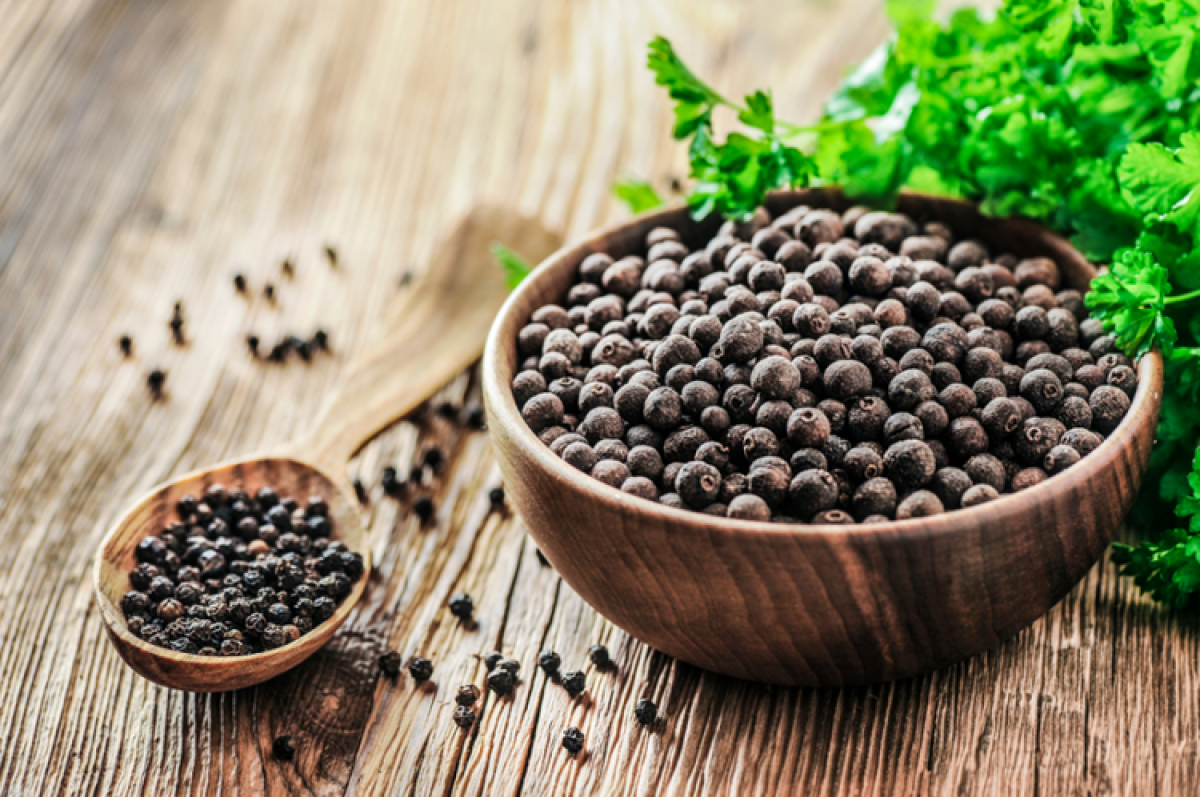 Photo: VOV
Throughout the reviewed period, North American pepper imports from the Vietnamese market reached 27,398 tonnes, up 0.4% against the same period from last year, while pepper import volume also increased in the UK, France, Ireland, Italy, the Republic of Korea, Iran, and Japan.
The United States represents the largest consumer of Vietnamese peppers with 24,636 tonnes, an annual decrease of 0.4%, followed by China, India, the Philippines, Thailand, Saudi Arabia, and Bangladesh.
The export price of pepper over the five-month period increased by 48.3% to reach US$3,128 per tonne on-year.
Due to the sharp increase in export prices, although export activities decreased by 17% due to the adverse impact of the Covid-19 pandemic, pepper export turnover recorded a rise of 23% compared to the same period from last year.
Most notably, the local pepper industry has shifted its structure of exports to primarily focus on black peppers and ground white peppers, while exports of raw black and white peppers experienced a downward trend.
The export price of Vietnamese peppers is projected to rise moving forward due to the US, the EU, and Indian markets easing social distancing measures.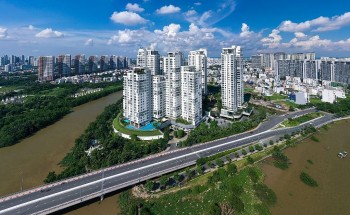 Economy
Vietnam Business & Weather Briefing (Sep 29): Vietnam among world's best performers in digital banking, Vietnam's new overseas investments surge 2.31-fold in nine months.