Vietnam News Today (March 15): New Deputy Foreign Minister appointed
Vietnam News Today (March 15) features headlines include New Deputy Foreign Minister appointed, 1988 Johnson South Reef Skirmish commemorated, Prime Minister asks Nghe An province to lure big, strategic projects, COVID-19 updates.
Member of the Political Bureau, Deputy Prime Minister, Foreign Minister Pham Binh Minh (R) hands over the appointment decision to Dang Hoang Giang. (Photo: VGP)
New Deputy Foreign Minister appointed
Prime Minister Nguyen Xuan Phuc has decided to appoint Dang Hoang Giang as new Deputy Minister of Foreign Affairs.
Giang, aged 44, was promoted to the role from his previous positions as the Assistant to member of the Political Bureau, Deputy Prime Minister, Foreign Minister Pham Binh Minh, and Head of the Office of the Ministry of Foreign Affairs, VGP reported.
1988 Johnson South Reef Skirmish commemorated
A ceremony was solemnly held in Quang Binh province on March 14 to commemorate 64 Vietnamese navy officers and soldiers who sacrificed their lives during the Johnson South Reef Skirmish in 1988.
On March 14, 1988, Chinese troops launched a surprising attack on Johnson South Reef, known as Da Gac Ma, of Vietnam's Spratly archipelago in an attempt to take control over the reef.
Vietnamese navy officers and soldiers, mostly unarmed, formed a circle on the reef to protect the national flag. Without breaking up the circle, the Chinese military finally deployed frigates to open fire on the reef's defenders, and in an unequal battle, 64 Vietnamese officers and soldiers laid down their lives in their mission to defend national sovereignty.
The Liaison Board of War Veterans of the 1988 Johnson South Reef Skirmish in collaboration with an Art and Literature Club of Quang Tri province held a ceremony to commemorate the fight 33 years ago.
Participants offered incense and released lanterns into the Gianh River flowing into the East Sea in tribute to 64 officers and soldiers who sacrificed their lives to defend the sovereignty of national sea and islands, according to VOV.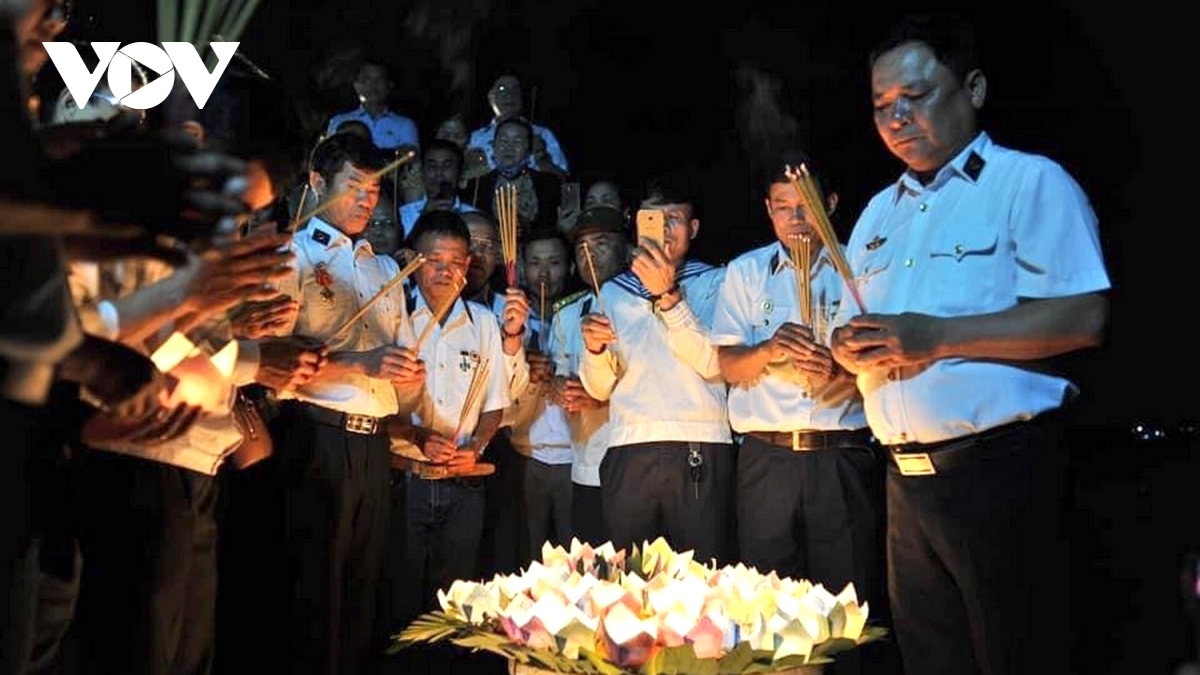 Prime Minister asks Nghe An province to lure big, strategic projects
Nghe An province should work harder to attract major and strategic projects, thus creating remarkable changes, Prime Minister Nguyen Xuan Phuc told local key officials at a working session on March 14.
PM Phuc lauded the central province's efforts to achieve a growth rate of 7.2 percent and budget collection of over VND17 trillion (US$739.72 million).
The government leader urged Nghe An province to promote the spirit of innovation and creativity, as well as traditional cultural values, both tangible and intangible, in the time ahead.
A drastic and specific action programme is needed to implement the resolutions adopted at the 13th National Party Congress and the provincial Party Congress, he said.
PM Phuc asked Nghe An to pay more heed to urban expansion and development, which, he said, holds significance to the province.
As the centre of the north central region, Nghe An needs to develop further and form hubs of education-training, culture, entertainment and tourism, the PM said.
He suggested mobilising different economic sectors to spur service development and production, ensure security and order, and attract more talents and rich people to the province.
Also on March 14, the PM attended the inauguration ceremony of Cua Hoi bridge linking Nghe An and Ha Tinh provinces, according to NDO.
Japanese man confirmed positive for COVID-19
A Japanese man was confirmed positive for COVID-19 on Sunday, raising the national patient tally to 2,554. The man, aged 46, landed at the Tan Son Nhat International Airport in Ho Chi Minh City on March 10 and has been quarantined in the city.
He is being treated at the Cu Chi field hospital.
The nation is placing nearly 40,000 people under medical surveillance and quarantine nationwide, including 503 at hospitals and 16,566 at concentrated quarantine sites, VGP said.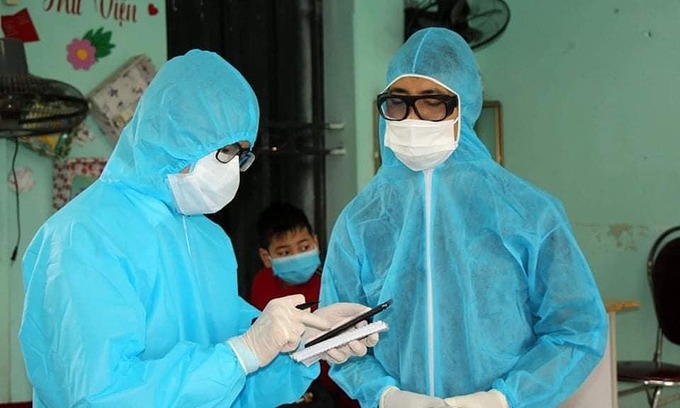 (Photo: VNE)
Vietnamese images and tourism promoted in India
The Vietnamese Embassy in India in coordination with ASIA DMC Vietnam and India-based Allena Group held a conference on March 12 promoting Vietnam's images and tourism in Chandigarh City, the capital of the two neighbouring states of Punjab and Haryana in the north of India.
Entitled "Vietnam – A dream destination", the event focused on introducing high quality resort products and services suitable for customers from Chandigarh - whose average incomes are among the highest in India.
At the conference, Vietnamese Ambassador to India Pham Sanh Chau talked about the potential and capacity of Vietnam in organising large events regarding tourism and entertainment while expressing his sympathy for the difficulties that the tourism industry faced in 2020.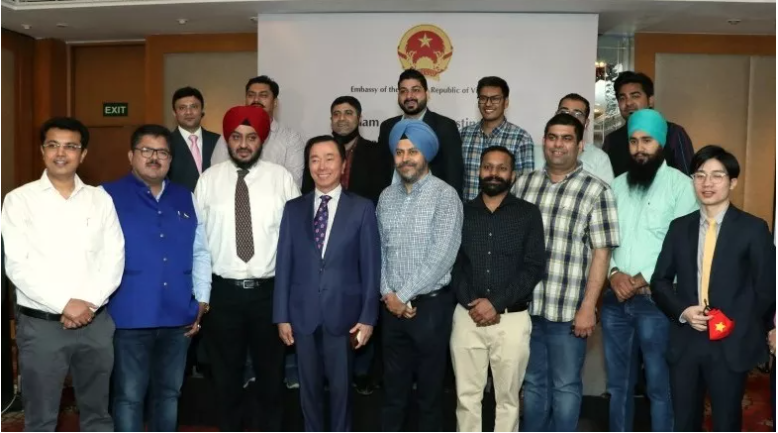 Vietnamese Ambassador to India Pham Sanh Chau and other delegates at the conference. (Photo: baoquocte.vn)
Sanjay Kumar, vice president of Chandigarh City in charge of tourism, culture, archaeology and museums, expressed his appreciation for the Embassy of Vietnam's efforts to connect Vietnam with Chandigarh and the North India region.
He emphasised some of the cultural similarities between the two countries and praised many special tourism destinations in Vietnam.
Other participants at the event also highly valued the potential for bilateral tourism and trade cooperation between the two countries while expecting the launch of a direct flight between Chandigarh and Vietnam in the near future to boost economic and tourism cooperation between the two sides, NDO reported.
RoK diplomat proposes increasing investment in Vietnam
Consul General of the Republic of Korea Kang Myeong Il expressed his desire to boost cooperation between his country and Vietnam during a meeting with Ho Chi Minh City Mayor Nguyen Thanh Phong on March 12.
"HCM City is an ideal place for foreign investment attraction and we should woo RoK businesses into the city in particular and Vietnam in general," Kang told Phong.
He said both the RoK and Vietnam should frequently hold dialogue to iron out snag faced by businesses. He also thanked the HCM City administration for supporting the organization of a meeting between businesses of the RoK and HCM City slated for March 25.
"I hope we will hold such dialogue every two years to review the results we have gained," said the RoK diplomat.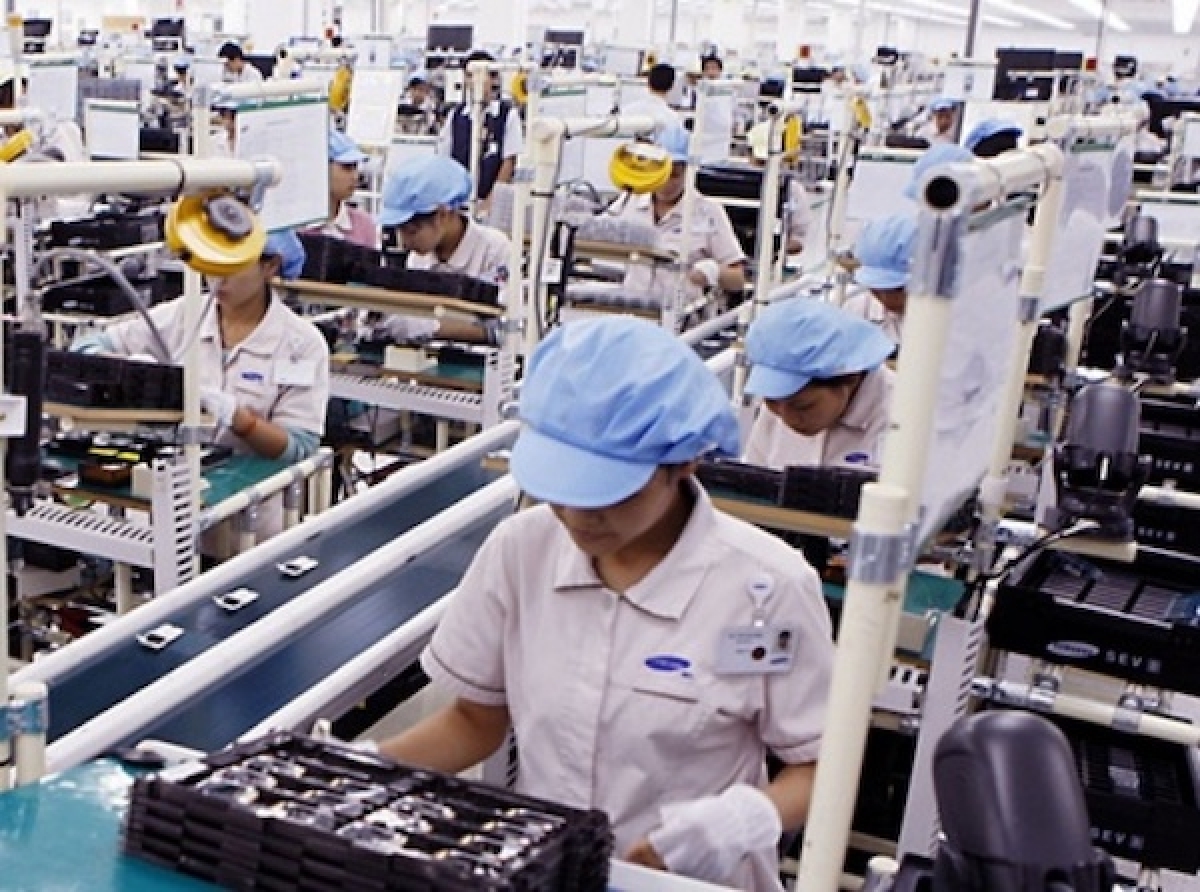 He took the occasion to appreciate Vietnam's successful containment of the COVID-19 outbreak, thus facilitating Korean citizens' stay, study and work in the country.
Kang also noted that the RoK is keen to train human resources for Vietnam, especially in the field of natural sciences.
For his part, HCM City Mayor Phong welcomed Kang's proposal, saying both countries hold potential for strengthening future cooperation, as reported by VOV.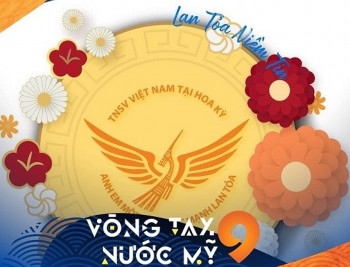 Overseas Vietnamese
Association of Vietnamese Students and Professionals in the United States (AVSPUS), in collaboration with Vietnamese Youth and Student Association in Texas, shall co-organize the series of events named "The 9th America's Arms" (Vong tay nuoc My) in December in Dallas, Texas (USA). It is known as the year-end meeting for Vietnamese youth and students in the US.