Vietnam News Today (March 12): Top Party, State leader runs for new National Assembly deputy
Vietnam News Today (March 12) features headlines include top Party, State leader runs for new National Assembly deputy, Foreign Ministry spokesperson highlights Vietnam's stance on int'l issues, Infrastructure investment and COVID-19 updates.
Top Party, State leader runs for new National Assembly deputy
The Office of the Communist Party of Vietnam Central Committee has introduced Party General Secretary and State President Nguyen Phu Trong to run for a deputy to the coming National Assembly in the May 2021 election.
Alongside Trong, four other senior officials of the Party Central Committee were also selected to run as candidates in the coming election, namely Vo Van Thuong, Politburo member and standing member of the Party Central Committee's Secretariat, Bui Thi Minh Hoai, member of the Secretariat, Le Minh Hung, member of the Secretariat and chief of the Party Central Committee's Office, and Nguyen Dac Vinh, member of the Secretariat and deputy chief of the Party Central Committee's Office.
The list of the candidates was approved on March 11 at an online conference of voters working at the Office of the Communist Party of Vietnam Central Committee.
Participants at the conference spoke highly of the candidates' capability, knowledge, qualification, political firmness and morality. They shared the view that the candidates satisfy all conditions and criteria for a National Assembly deputy in accordance with the law.
Vietnamese people will cast their ballots to elect 500 representatives to the 15th National Assembly for the 2021-2026 tenure on May 23.
Of the total, 207 deputies will come from centrally-run agencies, including 95 members of the Party Central Committee, VOV reported.
Foreign Ministry spokesperson highlights Vietnam's stance on int'l issues
Foreign Ministry spokesperson Le Thi Thu Hang talked about Vietnam's viewpoints on several international issues which are drawing public concerns at the ministry's regular press conference on March 11.
In reply to a reporter's question on Vietnam's position on the US's Interim National Security Strategic Guidance, Hang said that there have currently been many ideas and initiatives on cooperation in the Indo-Pacific region proposed by countries inside and outside the region.
Vietnam welcomes initiatives that contribute to peace, stability, cooperation and development in the region as well as initiatives which are based on law and respect for international law, the legitimate rights and interests of all countries and which ensure the central role of ASEAN in the forming regional structure, Hang added.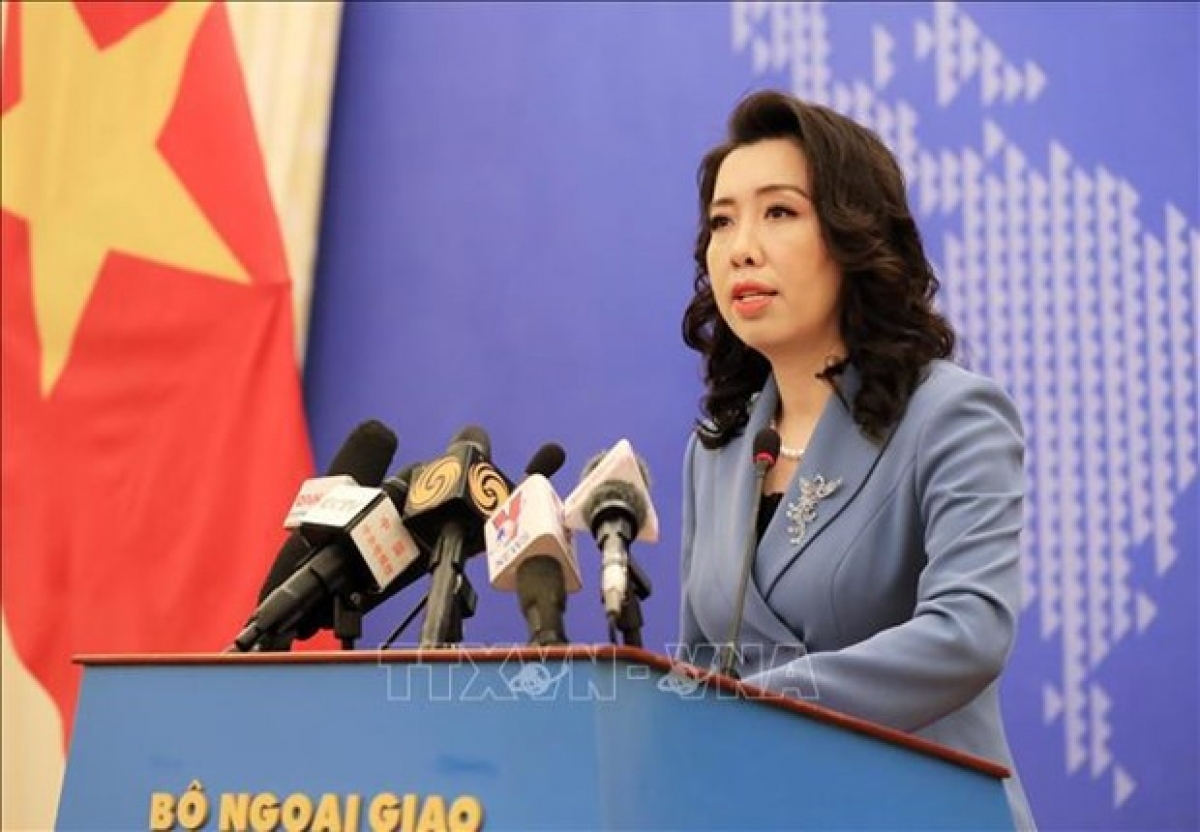 Giving comments on China's approval of the electoral system of the Hong Kong Special Administrative Region at the fourth session of the 13th National People's Congress of China, the spokesperson said that Vietnam's stance on the Hong Kong situation has been clarified.
Vietnam respects and backs China's "one state, two systems" policy and Hong Kong's basic laws and relevant regulations.
Issues related to Hong Kong is China's internal affairs, she said, adding that Vietnam always hopes Hong Kong be stable and develop prosperously.
Regarding a meeting of US, Japanese, Australian and Indian leaders, Hang stated Vietnam always keeps a close watch on developments in the region, including foreign policies of major countries, according to VOV.
Infrastructure investment among top priorities over next five years
Investment in key infrastructure projects should be a priority in the next five years to give strong boost to socio-economic development, said Prime Minister Nguyen Xuan Phuc.
The Government chief made the statement at a meeting held on Thursday to discuss orientations for allocation of public investment capital in 2021-2025 period.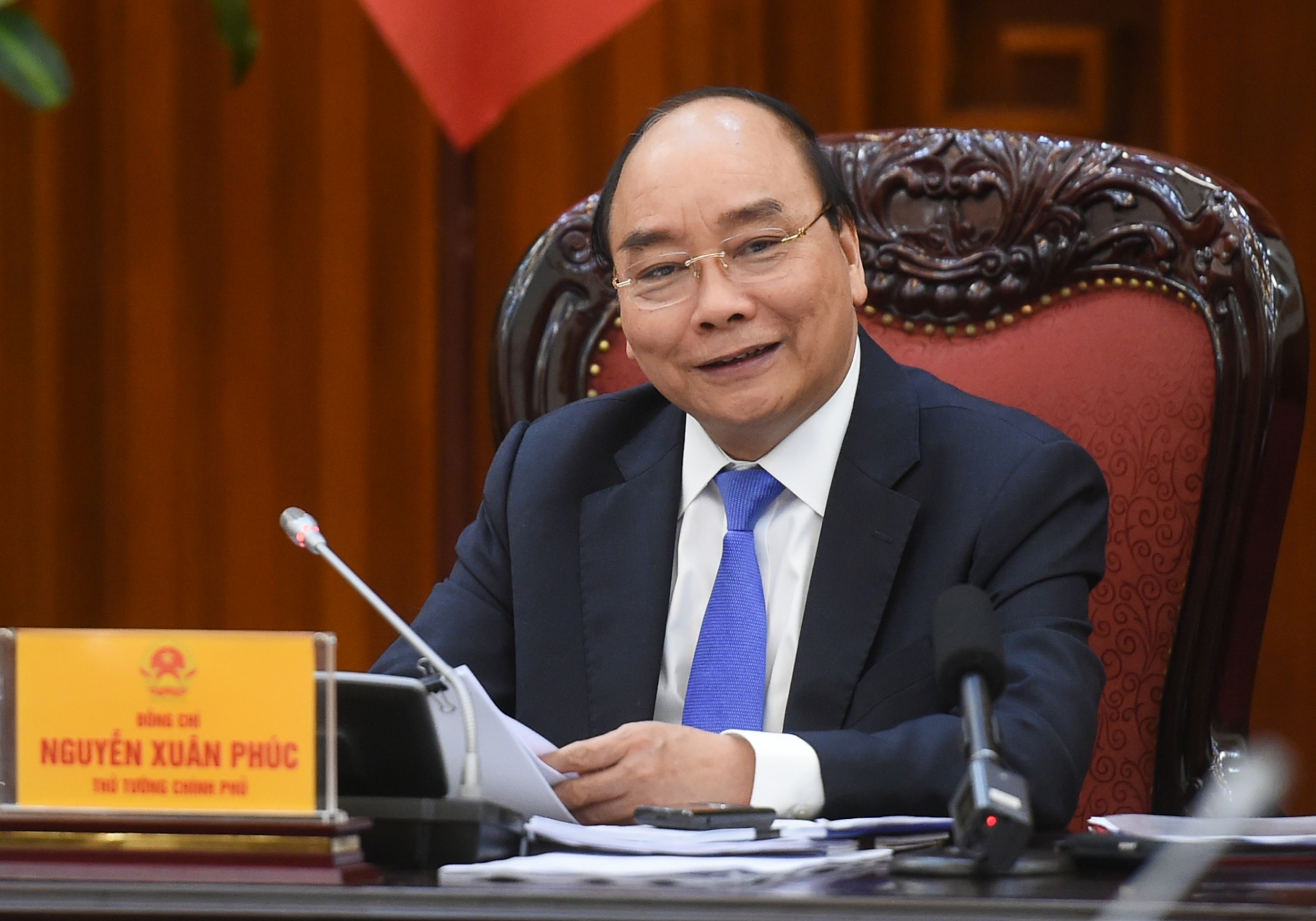 PM Nguyen Xuan Phuc at the meetiong on allocation of medium-term investment plan in the next five years (Photo: VGP)
Total public investment for the next five years is VND 2.75 quadrillion (US$ 119 billion), including VND 1.38 quadrillion of central budget and VND 1.37 quadrillion of local budget.
Phuc also tasked ministries, agencies, and localities to mobilize other investment capital sources, including from foreign donors and private sector, for infrastructure development.
The Ministry of Planning and Investment was tasked to finalize public investment plan and submit to the PM before March 20, as reported by VGP.
Vietnam reports four new COVID-19 cases, 44 recoveries
Viet Nam confirmed four more imported cases of COVID-19 on Thursday, bringing the national caseload to 2,533.
All the latest patients, aged between 28 and 59, are Vietnamese repatriated from Sweden and the Republic of Korea, said the National Steering Committee for COVID-19 Prevention and Control led by Deputy Prime Minister Vu Duc Dam.
The same day, 44 patients were declared free of the virus, raising the total recoveries to 2,048, VGP said.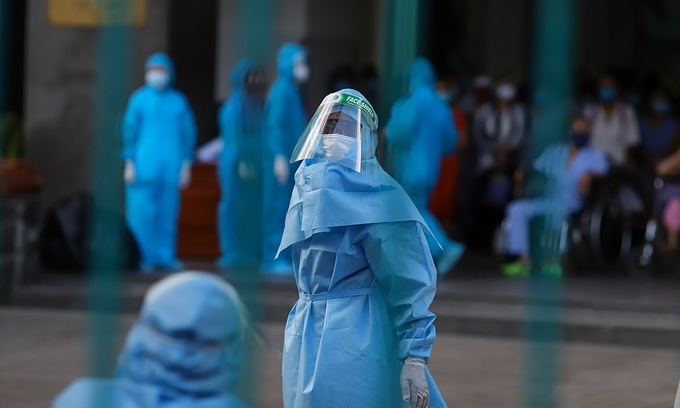 (Photo: VNE)
Vietnam concerned about rising violence and casualties in Myanmar
"Vietnam is very concerned about the continued increase in violence and casualties in Myanmar in recent days," Foreign Ministry spokeswoman Le Thi Thu Hang stated in a reply to a question posed by reporters regarding the recent developments in Myanmar.
During a regular press conference held on March 11 of the Ministry of Foreign Affairs, Hang said, "Vietnam urges all parties to exercise restraint, not to use force, and settle divergences through peaceful dialogue. Vietnam wants the situation in Myanmar to return to normal for the benefit of the Myanmar people, and for peace and stability in the region,"
"Vietnam also shares ASEAN's common stance stated in the ASEAN Chairman's Statement on the Developments in the Republic of The Union of Myanmar dated February 1, 2021, as well as in the ASEAN Chairman's Statement on the outcome of the informal ASEAN Ministerial Meeting on March 2.
Vietnam will continue to co-operate with other ASEAN member states in an effort to find a solution to the Myanmar issue. The country has also asked the Myanmar side to ensure the safety of lives and legitimate interests of Vietnamese people and businesses in Myanmar," the official added.
With regard to the current situation for Vietnamese citizens residing in Myanmar, the Minister believes that there are approximately 600 Vietnamese people living, studying, and working in Myanmar.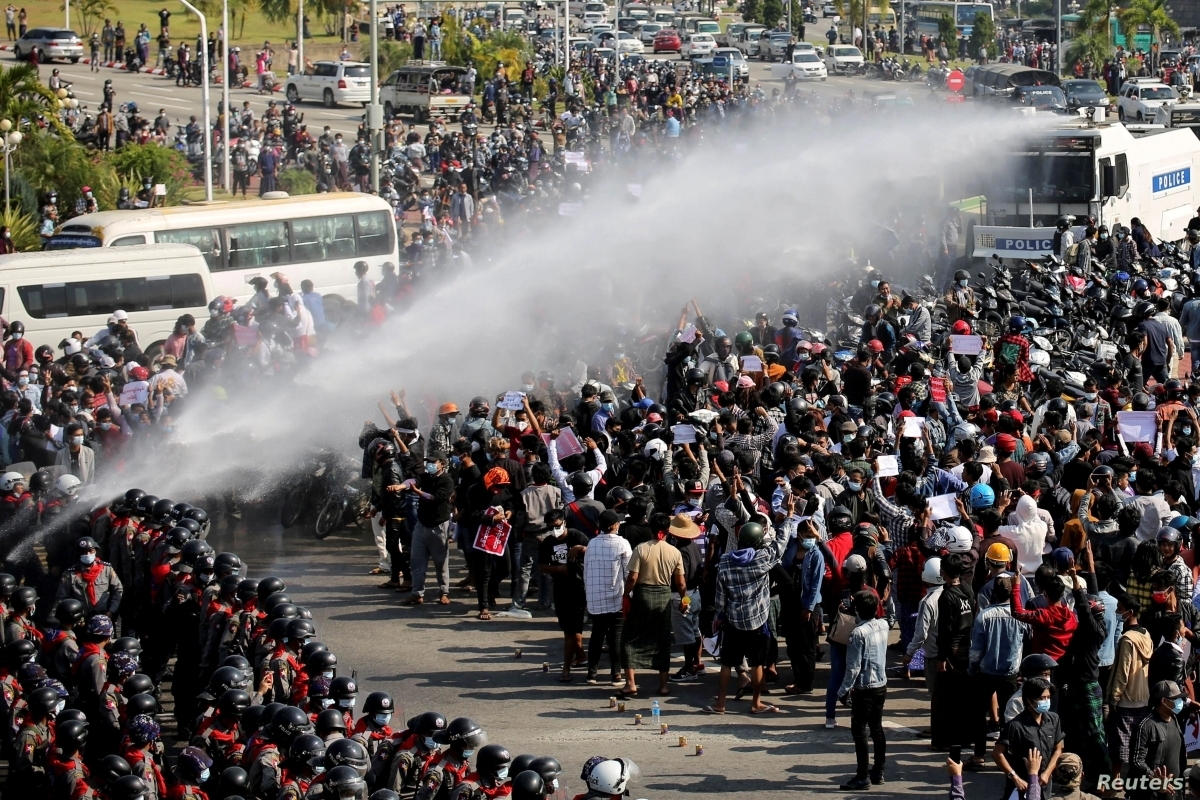 Due to the ongoing complicated situation in Myanmar, following the direction of the Ministry of Foreign Affairs, the Vietnamese Embassy in Myanmar has been closely monitoring updates relating to the situation, and has frequently been in close contact with local authorities in order to provide updated information, offer recommendations to citizens in a prompt manner, whilst also taking addition steps as part of citizen protection measures.
Also at the press conference, in response to a reporter's query on Vietnam's position on a Freedom House report that again lists it in the group of countries that are not free, Hang affirmed that Vietnam's unwavering policy is to protect and promote human rights, including fundamental rights to freedom specifically stipulated in the Constitution 2013 and many related legal documents, VOV said.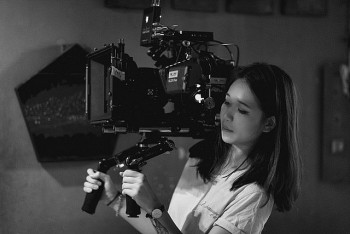 Viet's Home
A film project named 'If wood could cry, it would cry blood' by female director Nguyen Phan Linh Dan has been honoured at the 26th Busan International Film Festival 2021.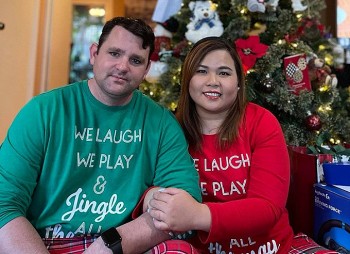 Expats in Vietnam
An American man has removed tattoos on his body so that his Vietnamese girlfriend doesn't feel shy when being with him.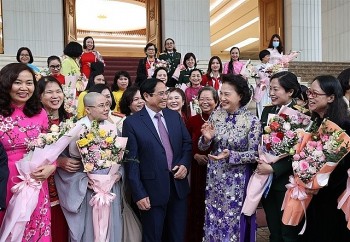 Focus
Prime Minister Pham Minh Chinh has affirmed that Vietnam has created an environment conducive to women's advancement in society.