Vietnam News Today: VN ranks 12th among emerging economies amid Covid-19 fallout
Vietnamese Prime Minister Nguyen Xuan Phuc gave remarks at Non-Aligned Movement (NAM) virtual Summit this Monday on coronavirus response, the Economist has listed Vietnam as 12th out of 66 strongest economies in the wake of Covid-19 fall out… are notable headlines for today news (May 4).
PM Phuc attends NAM virtual Summit on COVID-19 response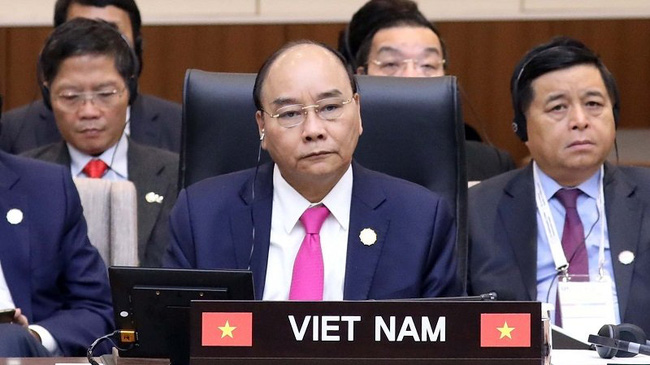 Prime Minister Nguyen Xuan Phuc at the ASEAN-RoK Commemorative Summit (Photo: VGP).
On Monday, Prime Minister Nguyen Xuan Phuc participated in the Non-Aligned Movement (NAM) Summit via video conference to discuss the response to the COVID-19 pandemic. The meeting has been called by the group's current chair Azerbaijan and President Ilham Aliyev.
According to VGP, Vietnam Prime Minister called on members of NAM to continue pioneering multilateralism and international solidarity and championing the role of the UN (United Nations) and WHO (World Health Organization) in the fight against COVID-19 on his remarks.
The Economist: Vietnam among safe economies after Covid-19
The Economist listed Vietnam as the 12th strongest economy among 66 economies in its report on financial strength in the wake of the COVID-19 fallout.
The ranking is based on four measures of financial strength, which are public debt, foreign debt and cost of borrowing and reserve cover.
Vietnam is in the safe group thanks to stable and strong financial indicators.
The International Monetary Fund (IMF) estimated that to overcome the COVID-19 crisis, emerging economies need at least US$2.5 trillion from foreign sources or domestic reserves.
Hanoi holds series of activities to celebrate President Ho Chi Minh's birthday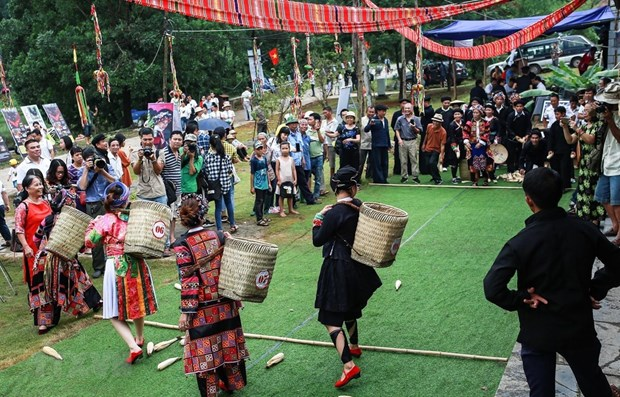 Traditional game of Mong people (Photo: VNA)
A host of activities to mark the 130th birthday of President Ho Chi Minh (May 19) are being held at the Vietnam National Village for Ethnic Culture and Tourism in Hanoi from May 4-31, according to VNA.
According to the management board of the village, these are also part of the events in response to the "studying and following Ho Chi Minh's moral example" movement.
Apart from exhibiting photos and artifacts highlighting the life and career of the former leader, storytelling activities about him are included in the programme. Besides, there are a number of cultural events are spotlighted during the celebration.
Vietnam to support Japan's COVID-19 fight with 140,000 masks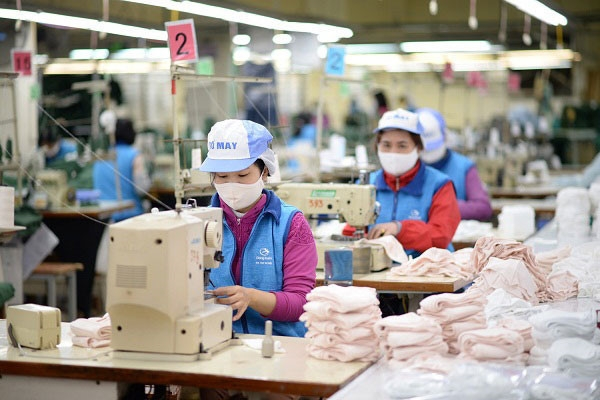 Illustrative photo.
VNA reported Prime Minister Nguyen Xuan Phuc held phone talks with his Japanese counterpart Abe Shinzo on May 4, during which they exchanged views on the prevention and control of COVID-19 in their respective countries, and agreed to work closely together to overcome the pandemic.
PM Phuc said with a high determination, strong policies and the people's support, Vietnam has basically controlled the COVID-19 and gradually normalised socio-economic activities.
He thanked the Japanese Government for providing Vietnam with more than 1.8 million USD through international organisations to combat the pandemic. He also announced that Vietnam decided to support Japan's anti-coronavirus fight with 140,000 medical masks.
Set of criteria take place to protect students from Covid-19 as they back school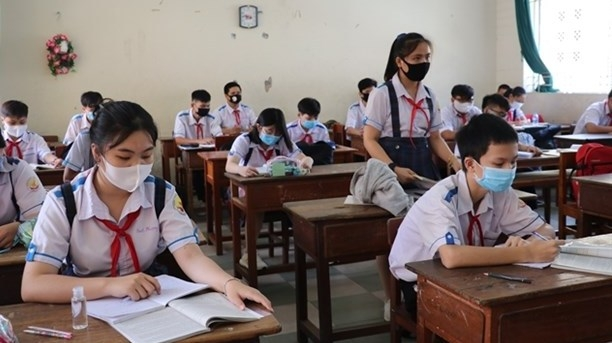 Students weak masks in their class. Photo by VNA.
The Ministry of Education and Training (MoET) has developed a set of criteria for schools according to COVID-19 preventive measures for students in many localities nationwide as they returned to school on May 4 after long break due to the pandemic, Nhandan reported.
Educational institutions were requested to prepare necessary facilities, develop plans that are relevant to their condition and location, and sanitise classes and learning equipment before the reopening.
Students, teachers, and teaching staff must have their temperatures checked before entering classes, and must wear face masks and keep a safe distance from each other in class.
The flag raising ceremony and other educational activities are only observed within class. Students are advised not to gather in crowds during break.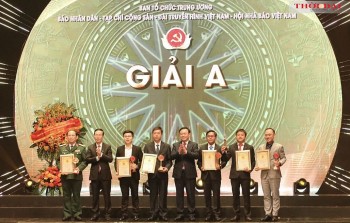 Viet's Home
The 7th National Press Prize on Party Building (named Golden Hammer and Sickle) - 2022 has been bountiful with thousands of entries on a variety of topics, rich in genres, closely following hot topics, outstanding events, key tasks of the political system and the country. Content relating to party building process was clarified and further exploited compared to previous years.