Vietnam Fisheries Society strongly protests against China's fishing ban on East Sea
The Vietnam Fisheries Society has strongly objected to China's illegal decision to ban fishing in the East Sea, covering Vietnam's waters from May 1.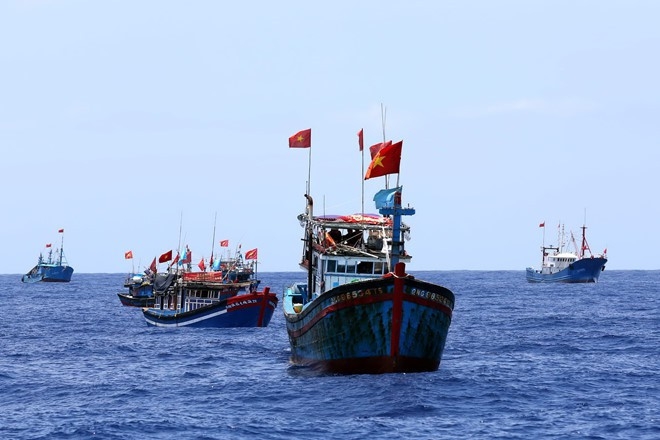 Vietnam fishermen catch fish in the waters off Paracel Islands. Photo: Thanh Nien
In the document issued to the Government Office, the Ministry of Agriculture and Rural Development, Ministry of Foreign Affairs and Central Commission for External Relations on May 4, the Vietnam Fisheries Society said:
"The Vietnam Fisheries Society strongly opposes China' action, which have no legal grounding in waters where Vietnam hold sovereignty. Vietnamese fishermen have complete rights to fish in waters under their sovereignty.''
"This regulation violates Vietnam's sovereignty over Hoang Sa Islands, violates Vietnam's legal rights and interests over its waters and violates international laws, including the 1982 United Nations Convention on the Law of the Sea [UNCLOS]".
The Vietnam Fisheries Society asked authorities to take strong measures to stop China's unilateral actions. It also encouraged fishermen to keep fishing, boost production and exercise their legitimate rights, contributing to firmly protecting national sovereignty over seas and islands.
Xinhua reported on May 1 China had announced it annual summer fishing ban to run from May 1 to August 16.
The three-and-a-half-month ban started in the Bohai Sea, the Yellow Sea, the East China Sea and the waters north to 12 degrees north latitude of the East Sea.
China says it enacts the fishing ban annually to preserve fishing stocks in its territorial waters, a sustainability practice.
China has recently had aggressive actions in the East Sea which have been fiercely criticized by the international community.
Chinese authorities released on April 19 standard names for 25 islands and reefs as well as 55 undersea geographic entities in the East Sea, following its announcement to establish administrative districts on Vietnam's archipelagoes.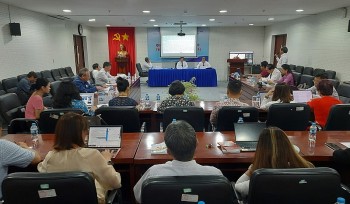 Friendship
The Vietnam - India Friendship Association's Ho Chi Minh City branch, the Ho Chi Minh City Union of Friendship Organizations (HUFO) and the Southern Institute of Social Sciences on March 21 held a scientific seminar themed "Vietnam - India relationship: tradition and present".