Vietnam officially halts licensing flights from UK and South Africa over Covid-19
Vietnam officially suspends licensing inbound flights from countries and territories where the new variant of SARS-CoV-2 infection and the situation of the Covid-19 pandemic is developing complicatedly. Flights between the UK and South Africa are the first to be affected.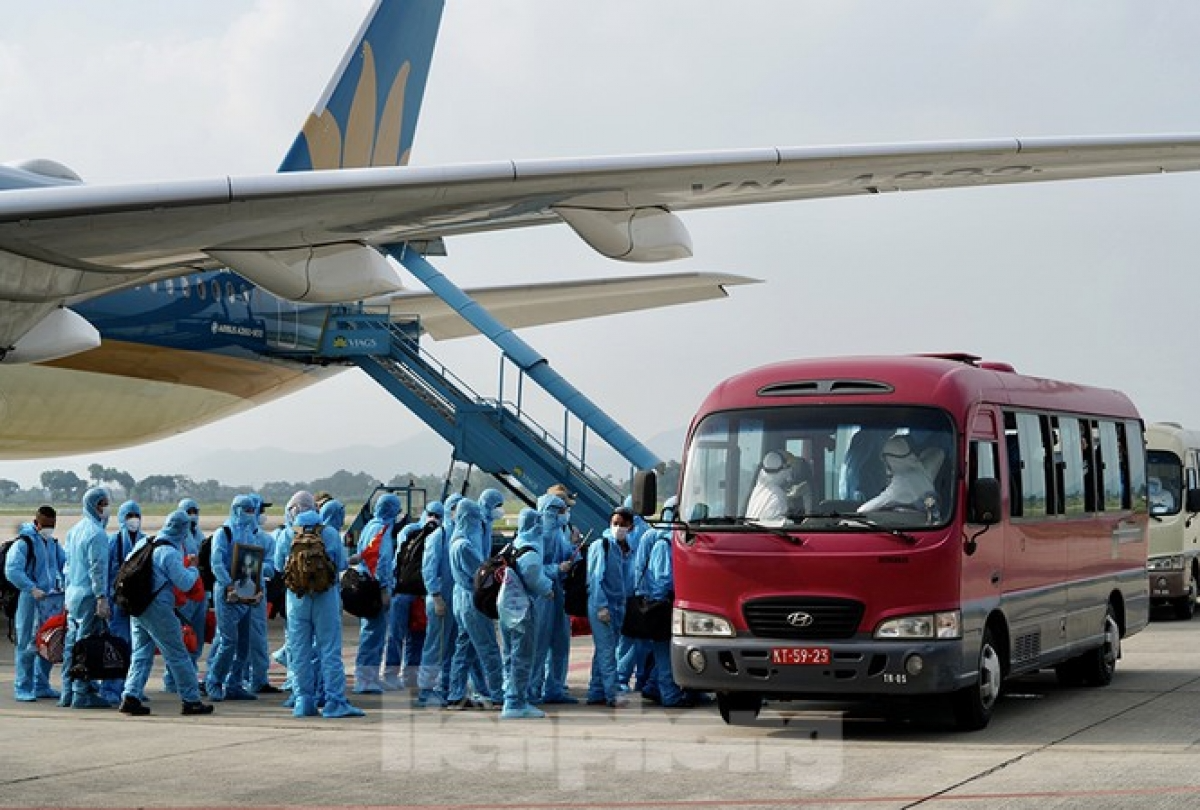 Illustrtrative photo by Tien Phong.
The Ministry of Transport asked other relevant departments and agencies to enhance direction, supervision, and inspection of transport enterprises on the implementation of pandemic prevention guidance;mask is a must for drivers, flight attendants, service workers and passengers at stations, airports, piers… and on public transport. The violators will be strictly handled, VOV reported.
The Civil Aviation Authority of Vietnam must suspend licensing coming flights to Vietnam from countries and territories that are infected with a new variant of the SARS-CoV-2 virus and are undergoing complicated epidemics, those first from the UK and South Africa are affected.
Vietnamese and foreign airlines are required to strictly comply with regulations on epidemic prevention and control before, focusing on the medical declaration, mask-wearing, and temperature check-up for passengers before boarding, sterilize surfaces, disinfect aircraft according to regulations.
Currently, over 40 countries across multiple continents have restricted or outright banned travel from the UK or other nations that have recorded cases of the mutations, according to Vnexpress.
Flights coming into Vietnam are already heavily restricted, with only government-organized repatriation flights and pre-approved charter flights for experts and managers allowed. All arrivals must undergo 14 days of mandatory quarantine.
Vietnam has recorded 1,520 Covid-19 cases so far with 35 deaths. Many of the deaths were of elderly patients with underlying conditions like diabetes and kidney failure.
As of Tuesday, the nation has gone 40 days without recording any community transmission of the novel coronavirus.
Prosecuting a

flight attendant

for triggering Covid-19 outbreak in Ho Chi Minh City
On January 11 evening, Ho Chi Minh City People's Procuracy approved the decision to prosecute Duong Van Hau – known as the flight attendant for spreading the dangerous infectious diseases to others.
The approval was made one month following the HCMC Police's prosecution proposal, saying Hau had seriously violated quarantine rules at the separate isolation area of ​​Vietnam Airlines and at home, spreading the deadly virus to the community, including a 9-month-old baby.
Hau had previously attended numbers of rescue flights repatriating overseas Vietnamese from France, Australia, the UK. Hau entered Vietnam from Japan on November 14 and put into quarantine in HCMC's Tan Binh quarantine zone. However, the man contracted nCoV from a COVID-19 patient for moving around in the isolation center.
After his early discharge, Hau unlawfully went to study at an English center, made close contact with a 32-year-old male teacher, his mother and a woman while he must have been staying at home for further self-isolation.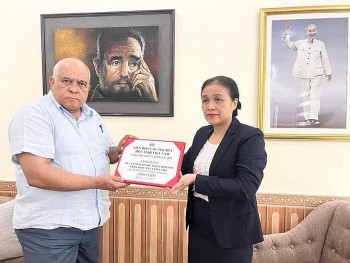 Focus
According to Cuba's News Agency Prensa Latina, on August 16, President of Vietnam Union of Friendship Organizations Nguyen Phuong Nga said that Vietnamese people will always stand by and support Cuba no matter what difficulties our friend is facing.