Vietnam Opening Nine International Flight Routes
To seek solutions for the restoration of international routes, Vietnam is planning to restore regular international flights in two phases.
Vo Huy Cuong, deputy chairman of the Civil Aviation Authority of Vietnam, stated during a seminar on December 16 to seek solutions for the restoration of international routes that Vietnam is planning to restore regular international flights in two phases, with the first connecting the country to nine markets.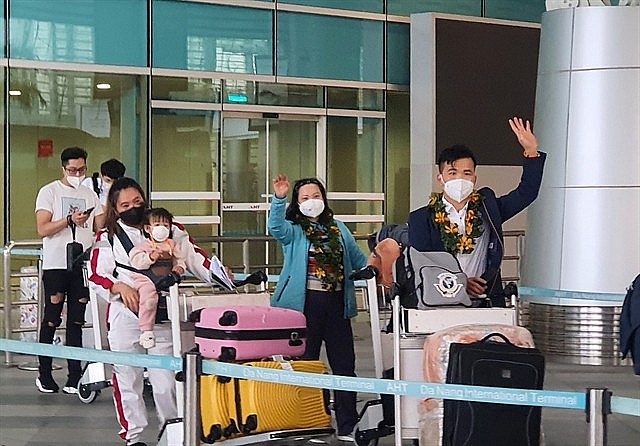 South Korean tourists arrive at Đà Nẵng International Airport in November as part of Việt Nam's pilot international tourism resumption program. Photo: VNA
Cuong stated that the country will resume nine international flights to historic markets such as Beijing/Guangzhou, Tokyo, Seoul, Taipei, Bangkok, Singapore, Vientiane, Phnom Penh, and San Francisco/Los Angeles during the initial phase.
Along with these nine markets, the transportation sector proposes reopening more lines to and from Kuala Lumpur, Hong Kong (China), Paris, Frankfurt, Sydney, and Moscow during the second phase.
The CAAV will recommend increasing the frequency of flights based on evaluations of the two pilot phases' implementation and pandemic containment measures.
Fully vaccinated arrivals or those with a negative RT-PCR test would be given priority, according to Cuong, who added that the move will make it easier for Vietnamese people living overseas to see their family at the end of the year.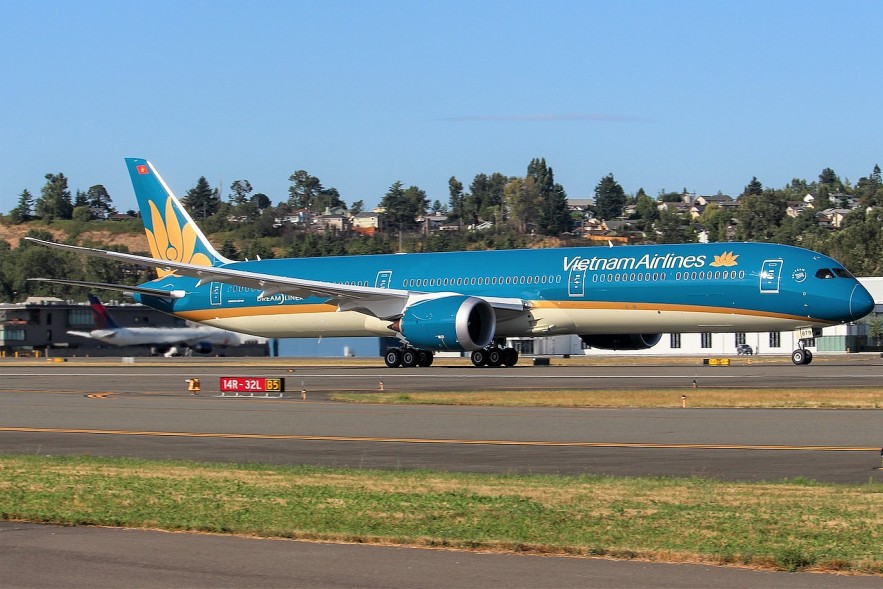 From December 2021, VNA will regularly operate direct flights between Ho Chi Minh City and San Francisco with a frequency of 2 flights/week. Photo: Vietnam Airlines
He also noted that 98 percent of individuals across the country have received their first COVID-19 treatment, with a high proportion of people obtaining two doses, and that the resumption of international flights will ease travel and eventually restore normalcy, according to VNExpress.
The Ministry of Health is anticipated to issue a draft regulation on entrant entrance and quarantine rules on December 16.
People entering the nation who are completely vaccinated and have tested negative for SARS-CoV-2 will be able to self-quarantine at home for three days under the conditions of the draft legislation.
Entrants who have not been properly vaccinated will be quarantined for seven days at home, while those under the age of 18 and those over 65, pregnant women, and those with underlying diseases will be quarantined with their carers.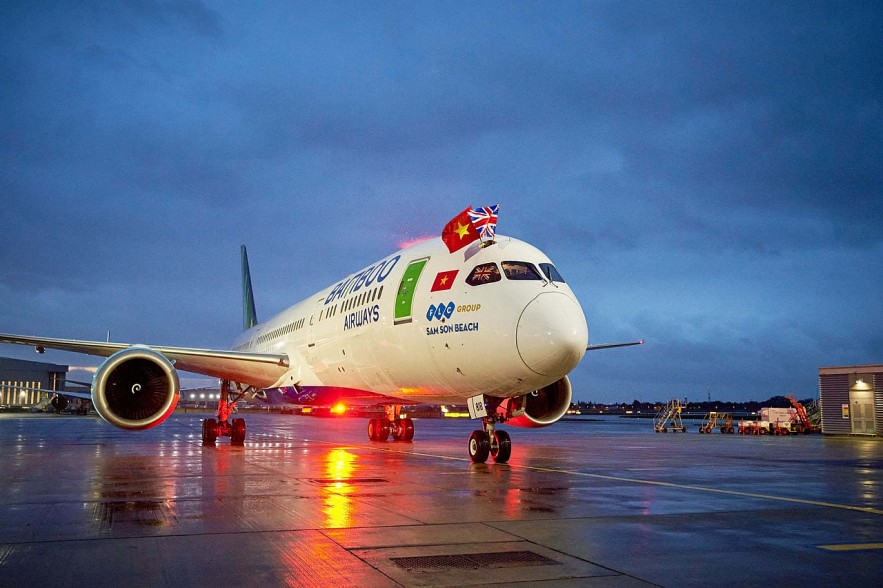 The Ministry of Transport (MOT) has proposed reopening nine routine international air routes in mid-December. Photo: Vietnamnet
Representatives of local airlines also expressed their readiness to conduct frequent international flights while cooperating alongside travel firms and hotel establishments in a bid to build concrete plans for customers.
Bamboo Airways' commercial director, Hoang Ngoc Thach, stated that the desire for Vietnamese people to travel abroad remains high and that the carrier has already reserved slots at major airports in the United States and France to accommodate the demand.
The airline has also made thorough preparations for the return of foreign operations in the future by purchasing wide-body aircraft.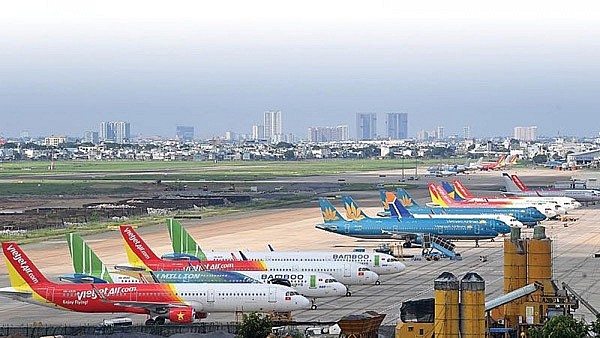 Major Vietnamese airlines have developed plans to resume international commercial flights as soon as the Ministry of Transport's plan is approved by the Prime Minister. Photo: Vietnamnet
People entering the country still need to be quarantined for seven days and have their health checked during that time, according to Ministry of Health standards.
As of January 1, 2022, the government has decided on a plan to reintroduce regular international passenger flights to nations with a high safety factor.
An economist, Tran Du Lich, stated that if Vietnam continues to accept only chartered flights, there will be no need to consider tourist reopening.
He emphasized that if Vietnam wishes to reopen in order to boost tourism, it should not be terrified of resuming commercial flights and that if that fear persists, it is best not to consider the reopening, according to VNExpress.
"I think we don't have much time," Lich remarked, "and we should hurry to reopen in three sections – accommodations, travel, and air transportation – to meet demand during the Tet holiday."
The Omicron variety spreads quickly, according to Dr. Do Van Dung of HCM City University of Medicine and Pharmacy, although there is no change in diagnostic or testing procedures (rapid and PCR testing), and it does not appear to cause serious sickness.
He stated that Vietnam must be cautious but not fearful. This option may cause a delay in tourism and aviation, but Vietnam should not miss out on prospects.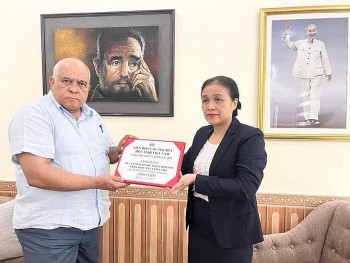 Focus
According to Cuba's News Agency Prensa Latina, on August 16, President of Vietnam Union of Friendship Organizations Nguyen Phuong Nga said that Vietnamese people will always stand by and support Cuba no matter what difficulties our friend is facing.