Vietnam Participates in The Largest Multicultural Festival in British Columbia
Vietnamese community recently took part in the largest free multicultural festival in British Columbia
For the first time in three years, Surrey Fusion Festival attracted thousands of people to Holland Park come to discover traditions from around the world that bring people together and build bridges between cultures. Source: Vietnamese Consulate General
The 15th Fusion Festival has recently been held in Surrey city, British Columbia province with hundreds of thousands of attendees. The festival's 2022 theme "CommUNITY" was displayed at more than 40 cultural pavilions at the park. The pavilions, separated alphabetically by Argentina and Zimbabwe, are run by cultural groups and organizations from across Surrey and Metro Vancouver.
Vietnamese Consul General Nguyen Quang Trung and the staff of the Consulate General attended the festival, including taking part in the parade with the Vietnamese national flag – a red flag with a yellow star in the center and visiting the Vietnamese cultural gallery.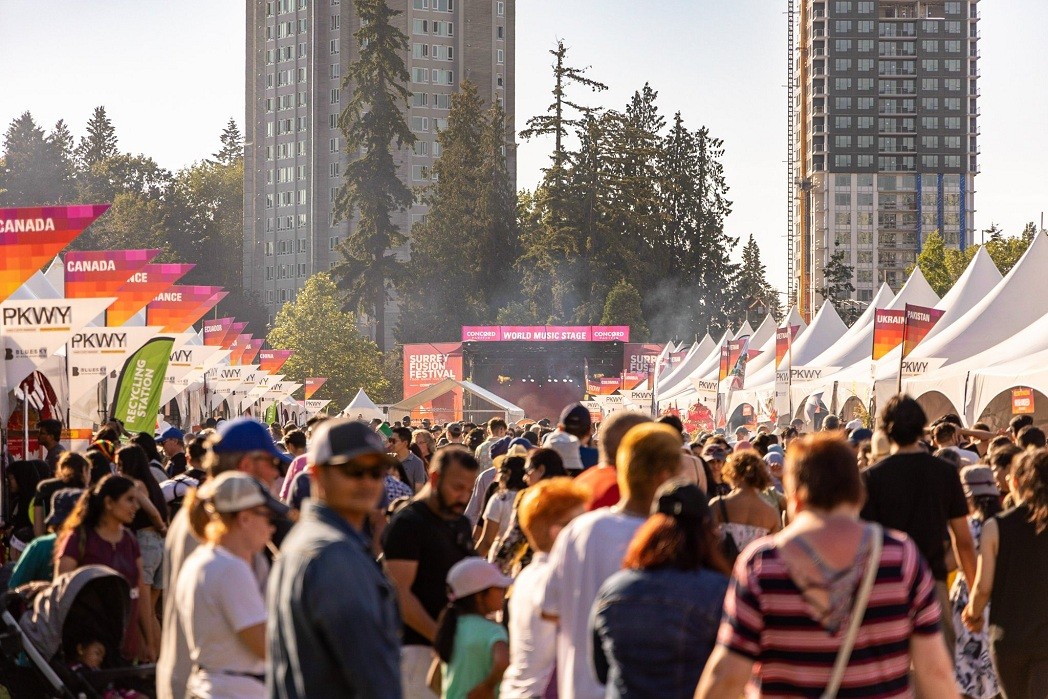 It was the festival's largest turnout in 15 years, according to the City of Surrey. Source: Surrey Fusion Festival
At the ceremony, the organizing committee introduced the Vietnamese delegation with many representatives in national ao dai and a large number of attendees. A team of young and enthusiastic university students and many overseas Vietnamese with Vietnam's red flag with yellow star in hand joined the parade.
The Vietnamese culture booth was elaborately arranged by the community, with the support of the Consulate General with many typical products such as ao dai, T-shirt, conical hat, brocade clothes, pictures of different regions, cyclos, bicycles, matching phrase (cau doi) and vibrant with dance, singing, music, quizzes with prizes.
The food stall has many typical Vietnamese dishes (pho), meat skewers, grilled chicken, banh mi, rice), and visitors were very interested.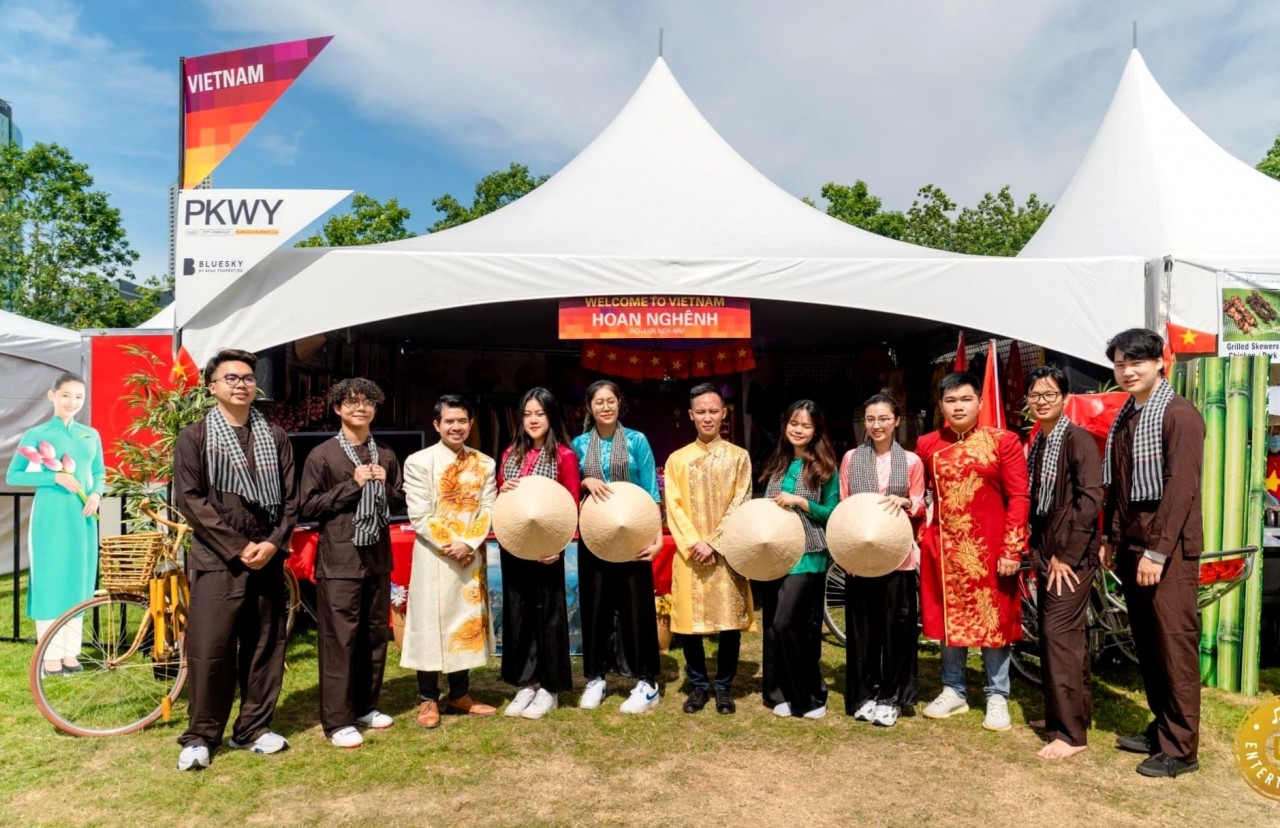 At the Vietnam's booth. Source: Vietnamese Consulate General
Vietnamese Consul General Trung applauded people for their efforts to organize a Vietnamese cultural exhibition and actively participate in the festival's activities to honor the image of Vietnam in the eyes of Canadian and international friends.
The Vietnamese Consul General met with the festival organizing committee, welcomed the organization of the event, and asked them to consider the organization of the 2023 edition as a highlight to celebrate the 50th anniversary of diplomatic relations between Vietnam-Canada for the people of the two countries to understand each other better, in line with the current good comprehensive partnership.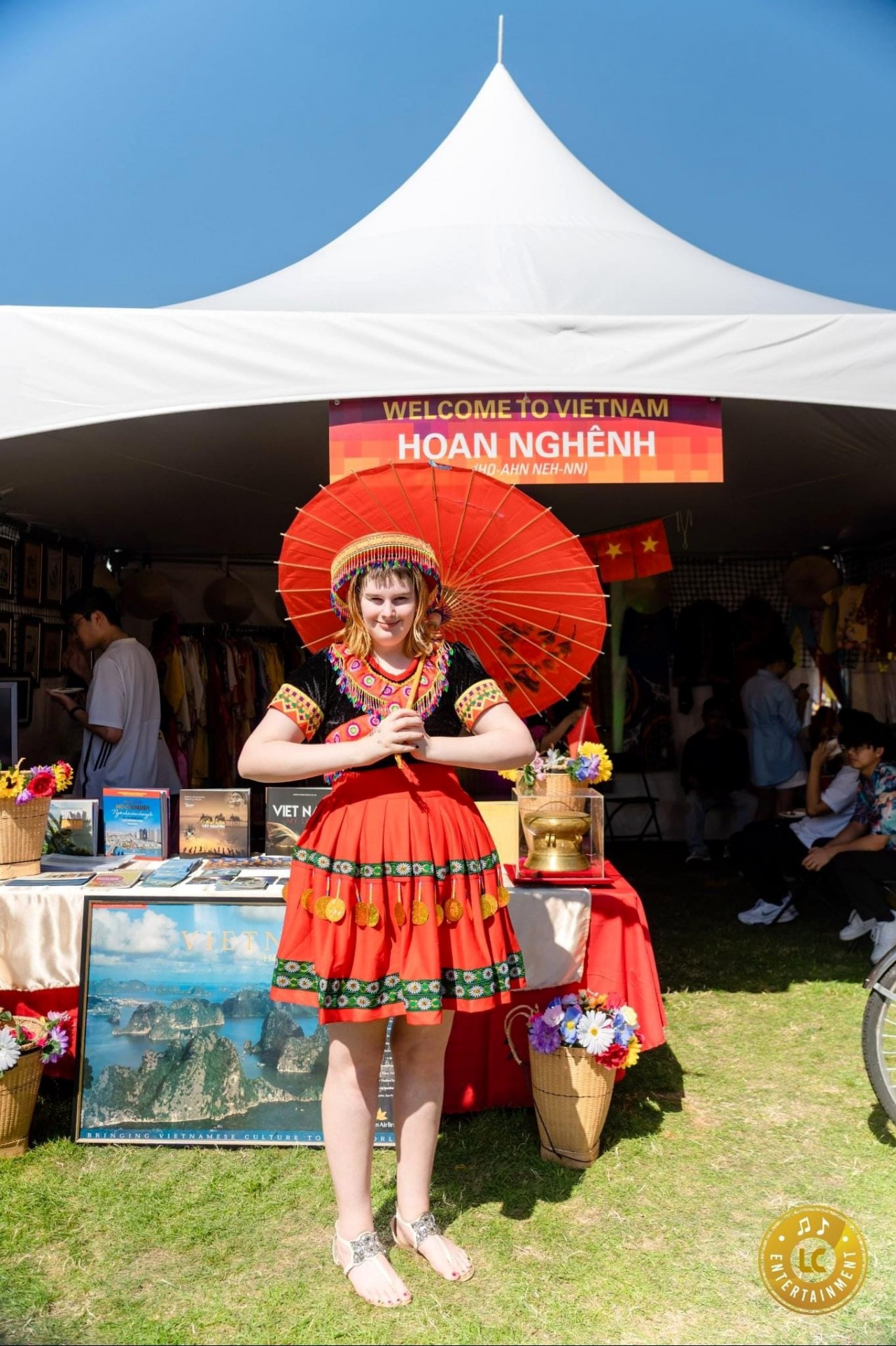 Source: Vietnamese Consulate General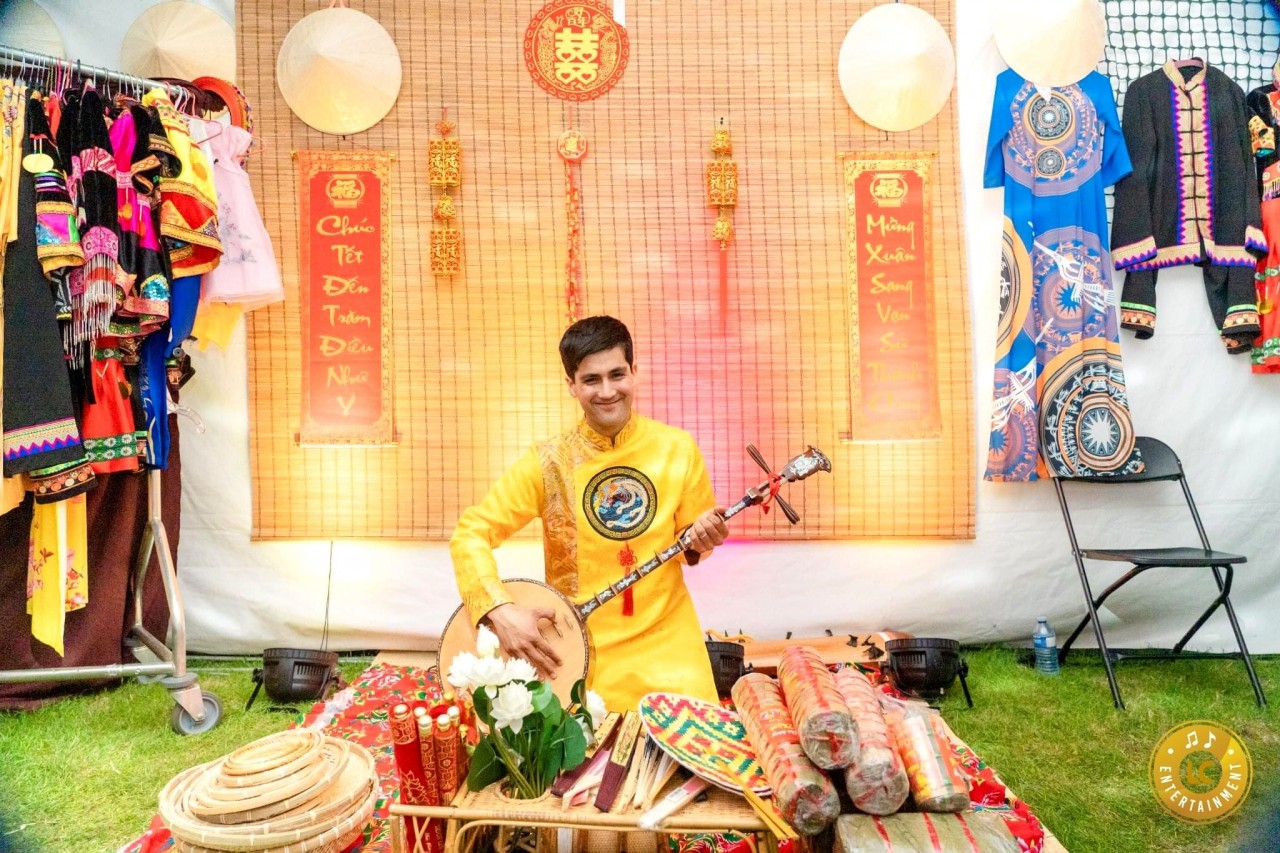 Source: Vietnamese Consulate General
In general, the participation of the Vietnamese community with red flag with yellow star, contributed to honoring the image and culture of Vietnam in the eyes of Canadian friends and the world.
Participating in community events like this is a very good opportunity to connect and build a strong Vietnamese community in Canada, making practical contributions to enriching Canada's multiculturalism and at the same time for generations of Vietnamese people to maintain a connection with their homeland and country.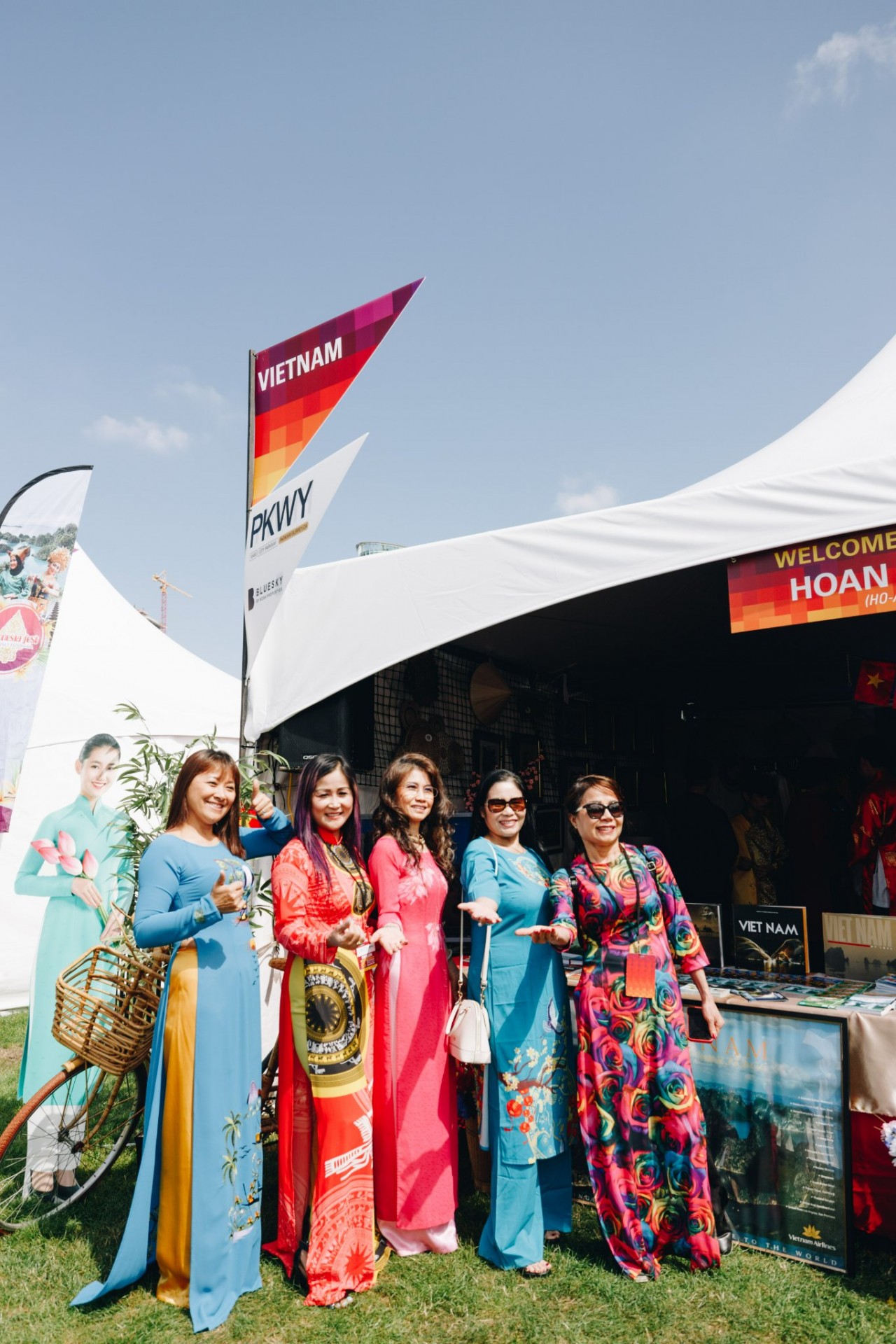 Source: Surrey Fusion Festival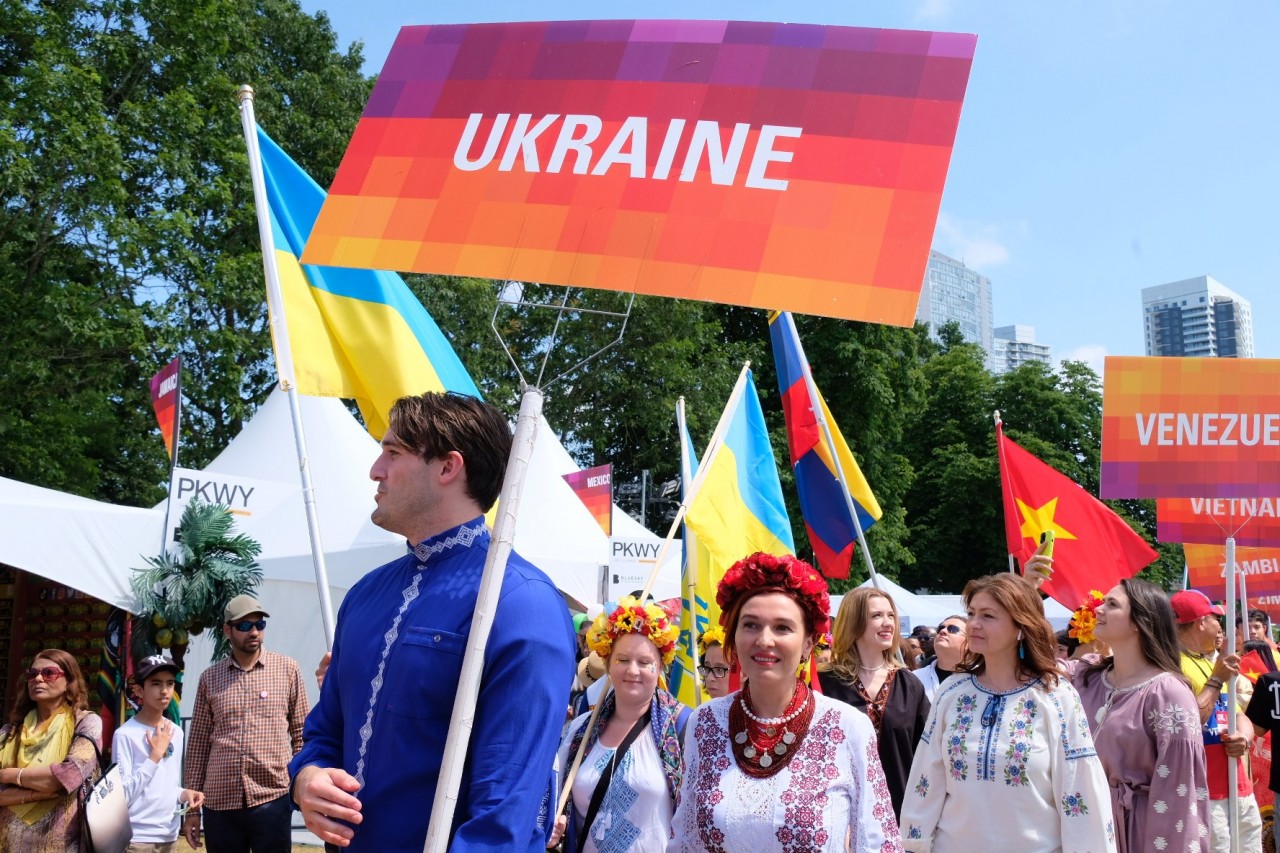 The annual two-day event features music, food and culture from nations around the world, on multiple stages. Source: Surrey Fusion Festival