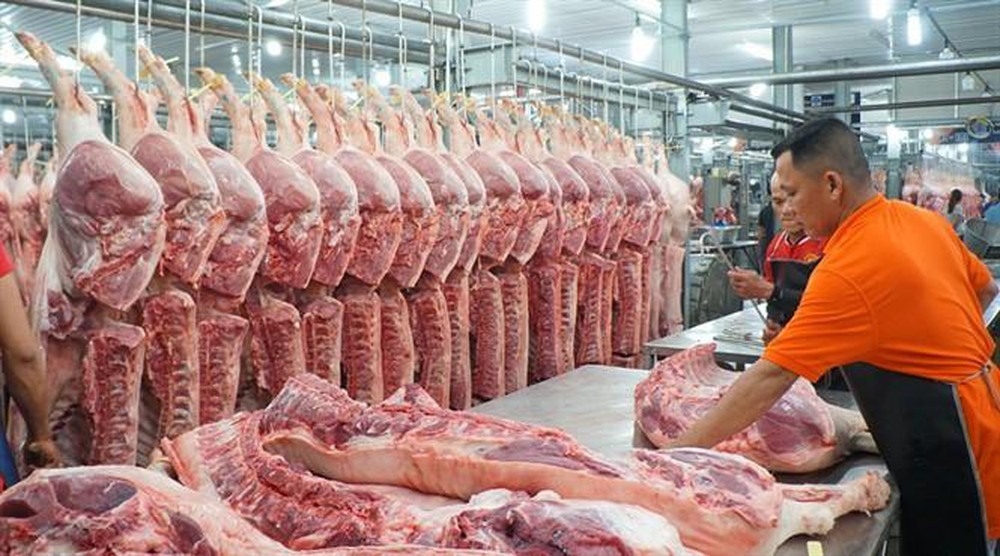 Pork price in Vietnam is rising (Photo: Labor)
According to the latest report of the Ministry of Industry and Trade, live pigs are sold for VND80,000-90,000 ($3.50-3.90) per kilogramme while pork costs between VND145,000-165,000 ($6.30-7.20) per kilogramme.
Meanwhile, at the beginning of the month, prices were only VND73,000-78,000 ($3.20-3.40) per kilogramme for live pigs and VND130,000-150,000 ($5.65-6.50) per kilogramme for pork. These adjustments were made to comply with the government's requirements for livestock companies.
Thai Binh and Hung Yen still have the highest price in the North, pigs are still priced at over VND 90,000/kg (US$3.83).
The live hog today in the Central and Central Highlands continues to have a good price of 93,000 VND/kg (US$3.96).
Specifically, the highest in the region is still Binh Thuan and Dak Lak with prices up to 93,000 VND/kg (US$3.96). Quang Nam followed by live hogs maintaining the threshold of VND 92,000/kg (US$3.91).
Prices of live hog in the South in Binh Duong, Tay Ninh, Binh Phuoc and Ho Chi Minh City both are 87,000 VND/kg (US$3.7).
In Vung Tau, today's live hog price is VND 90,000/kg (US$3.83), about the same as Dong Nai, reported by Environment and Urban.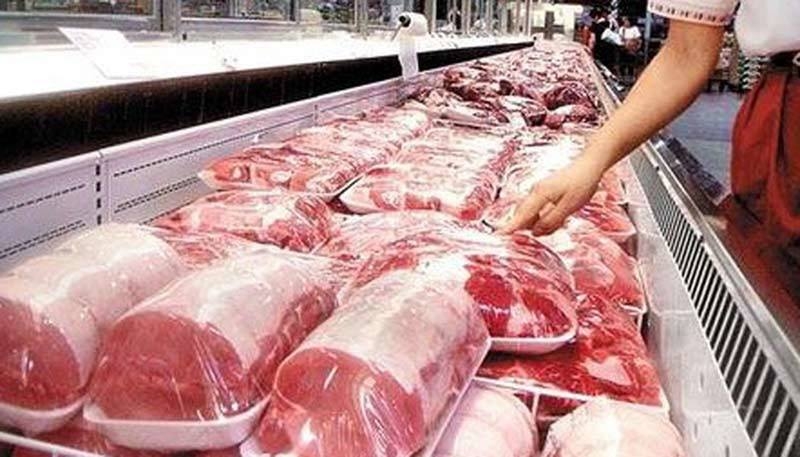 (Photo: Vietnamnet)
At a recent meeting, authorities offered two reasons behind prices rising again. The first one is the slow speed of re-populating herds. According to the Ministry of Agriculture and Rural Development, the total pig population is similar to what it was in 2019. Accordingly, 900,000 tonnes of live pigs will be taken to the market in the second quarter of this year, and the figure will reach 1 million tonnes in the third quarter and 1.1 million tonnes in the fourth quarter. Thus, in the second quarter, supply will be able to meet the demand.
The second reason includes discrepancies in pricing. Notably, the expenditures for intermediate stages in the production chain are very high, making up 70-90 per cent of the price, while these expenses were VND23,000-28,000 ($1-1.20) per kilogramme before the African Swine Fever epidemic broke out.
Reacting to this discrepancy, the prime minister asked the Ministry of Agriculture and Rural Development, the Ministry of Finance, and the Ministry of Public Security to implement solutions to stabilise prices.
The prime minister also required punishments to actors in the intermediate stages of the production chain if they engage in price manipulation.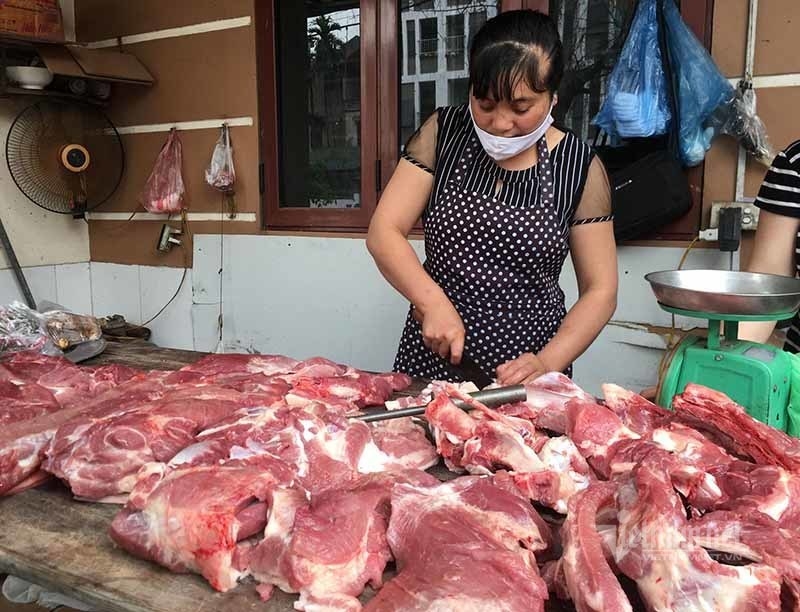 (Photo: Vietnamnet)
In addition, the prime minister asked to increase pork imports to balance supply and demand in the market. Furthermore, the PM asked the MoIT to carefully study the proposal to bring pork to the list of goods subject to price stabilisation, to clarify the impact of this policy, and build an implementation scheme, according to VIR.
Previously, according to the Ministry of Agriculture and Rural Development, as of April 13, our country imported more than 46,402 tons of pork, an increase of more than 300% over the same period in 2019; in which imports from Canada account for 24.59%, Germany 19.32%, Poland 14.14%, Brazil 9.50%, USA 8.39%, Spain 6.72%, Russian Federation 4.04%...Even so, the price of pork is always at a towering level.
At the local market, retail price of pork has not shown any sign of decline in recent days. Specifically, in the morning of April 27, the price of pork belly ranged from VND 160,000 (US$6.81) to VND 170,000/kg (US$7.23), the price of pork leg was VND 150,000 - VND 165,000/kg (US$6.38 - US$7.02), young ribs ranged from VND 200,000 (US$8.51) to VND 220,000/kg (US$9.36) depending on the market.
And at Vinmart supermarket, bacon is listed for 219,900 VND/kg (US$9.35), boneless pork leg costs 182,900 VND/kg (US$7.78), lean shoulder is 209,900 VND/kg (US$8.93), young rib costs 229,900 VND/kg (US$9.78).
Candy Lee