Vietnam pork prices climbed high as supply refuses to rise
The price of pork today has soared in many localities in Vietnam . Notably, the North recorded a selling price of 105,000 VND/kg (US$ 4.51).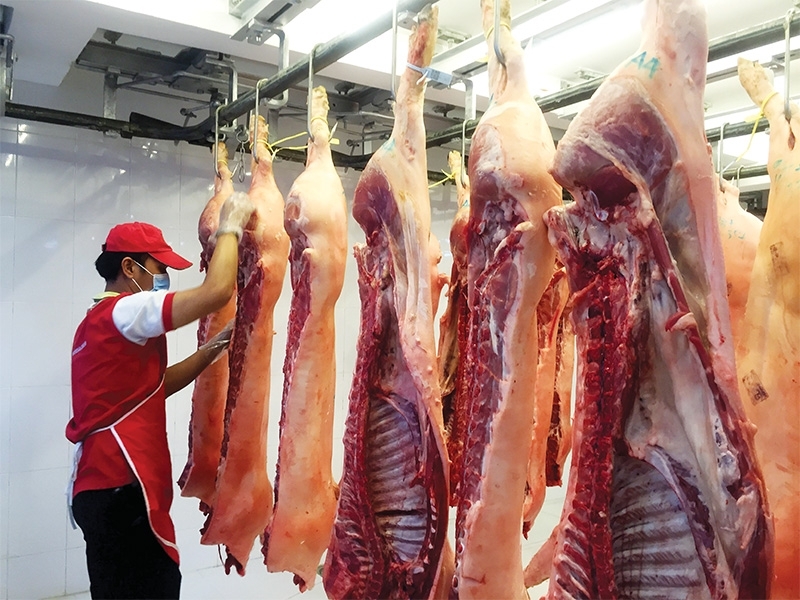 Live hog prices have soared in cities and provinces (Photo: VIR)
According to Environment and Urban, in the North, live hog price today fluctuated from VND 95,000 - VND 99,000/kg (US$ 4.08 - US$ 4.25), in Hung Yen the price of live hog today climbed to VND 103,000/kg (US$ 4.42). Similarly in Tuyen Quang, Hung Yen, Vinh Phuc...the price of live hogs is reported at 100,000 - 103,000 VND/kg (US$ 4.29-US$ 4.42).
In Hanoi and Thai Binh, live hog price is maintained at high levels of 98,000 - 100,000 VND/kg (US$ 4.21-US$ 4.29).
In Nam Dinh, Phu Tho, Bac Giang, Yen Bai, Lao Cai, Thai Nguyen, Ninh Binh and Ha Nam, pig prices today continue to be in the range of 95,000 - 97,000 VND/kg (US$ 4.08-US$ 4.16)
The price of live hog today in the South soared to VND 95,000 - VND 100,000/kg (US$ 4.08 - US$ 4.29). The price of live hog in Dong Nai has peaked in the region to 100,000 VND/kg (US$ 4.29). In Ca Mau, Bac Lieu and Kien Giang, live hogs have the same price.
In Hau Giang, Can Tho, Tien Giang, Soc Trang, Vinh Long, Dong Thap and Ho Chi Minh City, the price of pigs varies from 95,000 to 99,000 VND/kg (US$ 4.08 - US$ 4.25). In Binh Duong, Tay Ninh, Long An, Tra Vinh, Ben Tre...prices range from 97,000 to 99,000 VND/kg (US$ 4.16 - US$ 4.25).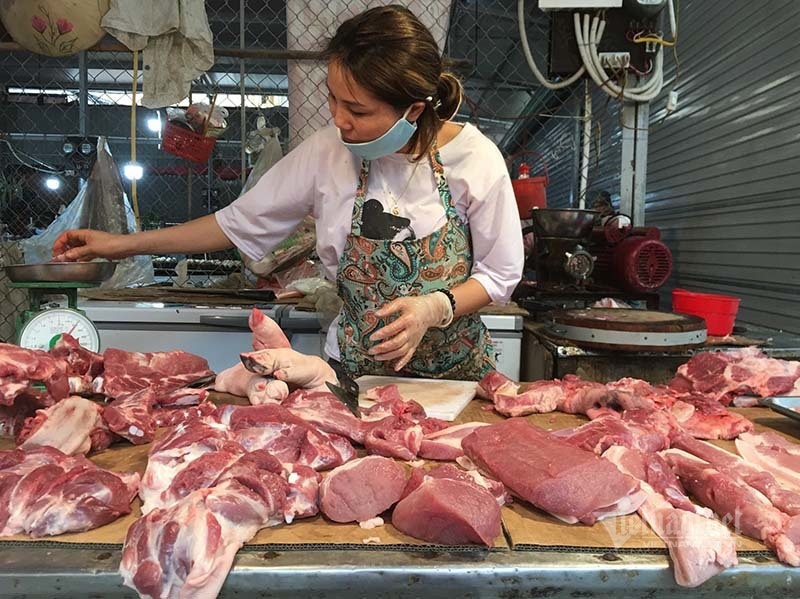 The increase in live hog price of the CP has pushed domestic pig prices (Photo: Bao dan sinh)
Many opinions said that the continuous increase in live hog price of the CP has pushed domestic pig prices to skyrocket in recent days.
The price of live hog of CP in 2 days 22/5 and 24/5 has increased 2 times to VND 78,000/kg (US$ 3.35) due to "unbearable price increases of the market ".
Talking to the media, an owner of one slaughterhouse said that livestock companies are increasingly selling slaughtered pork in order to circumvent the commitment to keep the selling price of live pigs at VND70,000 ($3) per kg.
According to the Ministry of Agricultural and Rural Development, as of the end of April this year, total units of pigs in the country sat at 24.9 million, equaling 80.3 per cent compared to the figure before the African swine fever (ASF) hit Vietnam. Over 20 cities and provinces reported total re-populated herds reaching between 80 and 100 per cent of units compared to six months ago.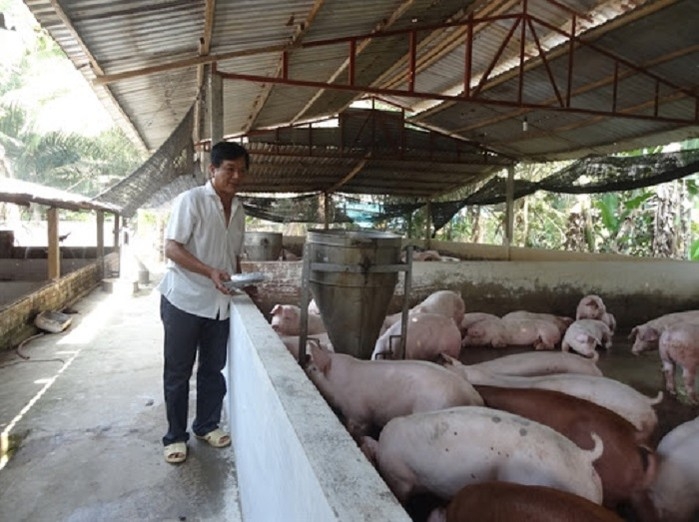 Live hog prices are climbing week by week (Photo: Environment and Urban)
Going by the statistics, the total numbers of pigs across the country is not much less than in previous years. Currently, husbandry companies make up 35 per cent of the total market share of pork, with the remaining market share belonging to small-sized businesses and household farmers.
At a recent meeting at the Ministry of Industry and Trade, representatives of local authorities raised concerns about the manipulation on the selling price of live pigs and the hoarding of pigs from large husbandry companies.
According to the Dong Nai Animal Husbandry Association, the volume of live hogs at wholesale markets in southern provinces has also reduced significantly due to the fall in supply.
Nguyen Kim Doan, vice chairman of the association, said that this is a peak time for pigs to be in short supply due to the impacts of African Swine Fever. "The supply is low at present because pigs were not bred during the epidemic and because of the cheap price period last year. Thus, supply resources are drained now," he said.
In recent times the government has made all efforts to call on livestock companies to lower the selling price of live hogs and pork in order to reduce some difficulties caused by the global health crisis. However, it is instead climbing week by week.
With reality setting in, industry insiders are requesting the government and local authorities to build strict mechanisms to manage the selling price of pork and pigs on the market in order to avoid the manipulation of large companies, as well as preventing circumventions to bend the law, reported by VIR.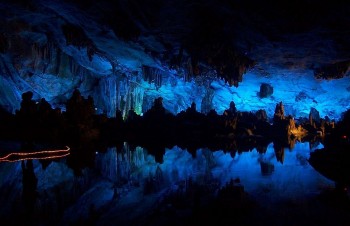 Travel
Caves are the creation of nature, charming any tourists with their mysterious and an air of danger, waiting for humans to explore the deepest secrets inside them. Take a look at these magnificent and beautiful caves around the world that you must visit once in your lifetime.
Viet's Home
According to the AFC official statement, Vietnam striker Nguyen Tien Linh won the AFC International Player of the Week after receiving the most votes out of the remaining nine players.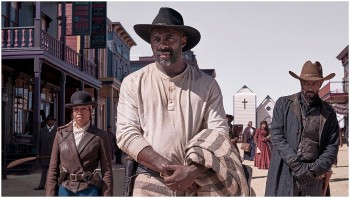 Handbook
November is coming close, and the cold outside makes us want to curl up inside our warm blanket and bing watch our favorite movies or shows. Here is the list of what is coming on Netflix in November, and some of the most expected Netflix originals for you to enjoy.