Vietnam prepares for 3rd Covid-19 vaccine rollout
The country is scheduling to start its 3rd vaccine rollout as soon as the new AstraZeneca batch arrives this weekend.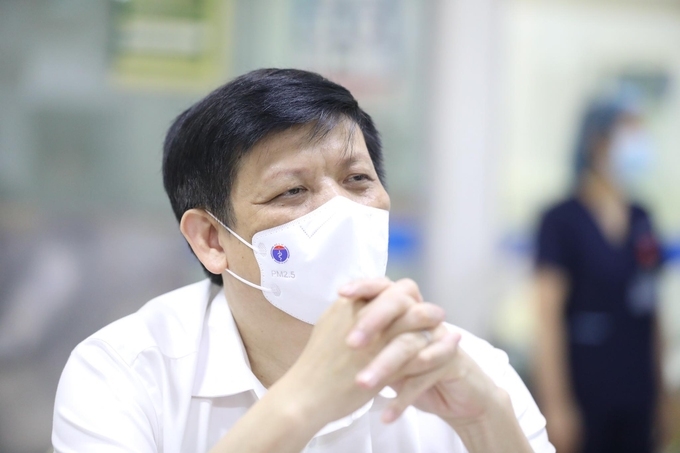 Health Minister Nguyen Thanh Long (Photo: VNE)
Health Minister Nguyen Thanh Long on Friday morning called for all localities to quickly draw up vaccination plans, which will cover new prioritized groups.
"Safety will be a top priority," Long added.
Medical authorities will organize training courses on Covid-19 inoculation at all sites, focusing on screening and handing of post-vaccination reactions, according to Duong Thi Hong, deputy director of the National Institute of Hygiene and Epidemiology. She emphasized that localities must go all out to ensure safety and avoid cross-infection at vaccination sites
"Prevention is better than cure," Professor Phan Trong Lan, Director of the Pasteur Institute in Ho Chi Minh City, commented at the meeting, citing that the pandemic has claimed the lives of over 3 million patients worldwide. "Therefore, vaccination is absolutely necessary to boost community immunity, thereby preventing new outbreaks and the blockade state that many countries are imposing."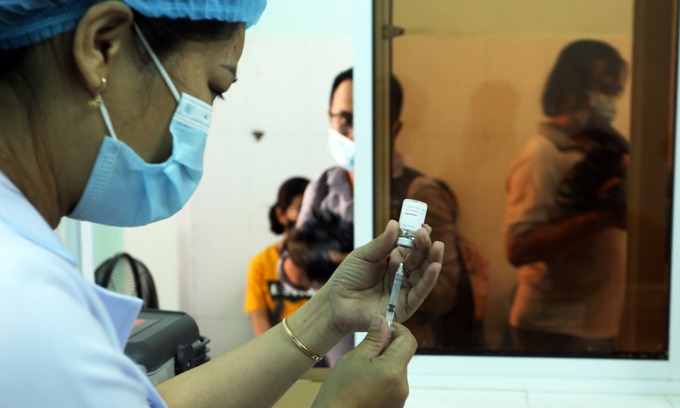 A nurse prepares an AstraZeneca vaccine shot in the central Quang Nam Province, April 23, 2021. (Photo: VNE)
Vietnam is expecting nearly 1.7 million doses of AstraZeneca, sourced via the global COVAX Facility, on May 16. The UK's AstraZeneca is the only Covid-19 vaccine injected in Vietnam so far. For the 3rd rollout, the vaccines will be distributed to all provinces and cities to ensure vaccination coverage, the health minister said.
The country will receive a total of 110 million doses by late 2021, including allocation from COVAX Facility, Astra Zeneca and Pfizer companies. The Ministry of Health has also purchased another 10 million doses from COVAX in cost-sharing mechanism. It is also negotiating for other vaccine sources, including Moderna, Johnson&Johnson, Sputnik V, Sinopharm.
"The health ministry is trying to obtain more vaccines, and we expect to receive more by the end of 2021, but it won't be enough for community immunity," Deputy Prime Minister Vu Duc Dam said in a statement on Tuesday. "At least from now until the end of 2021, Vietnam will have to take anti-COVID-19 measures as if it hasn't received any vaccines."
Nationwide vaccine rollout started on March 8. In late February, the health ministry purchased over 117,000 doses via Vietnam Vaccine JSC. Over 800,000 doses supplied by COVAX Facility arrived in March. All the doses have been administered to prioritized individuals in 62 provinces and cities, including frontline medical personnel, Steering Committee for Covid-19 Prevention and Control members, police and military forces.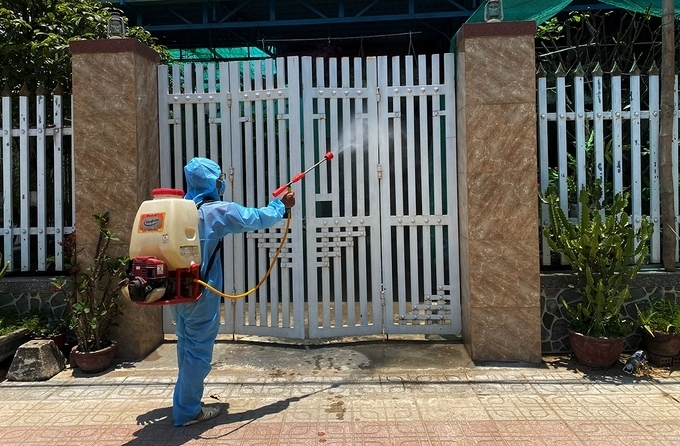 Medical staff disinfecting the house of a patient in Quang Nam Province (Photo: VNE)
The World Health Organization (WHO) said on Wednesday it was reviewing a proposal by one manufacturer in Vietnam to become an mRNA-based COVID-19 vaccine technology hub.
"A vaccine manufacturer in Vietnam has already expressed its interest to become a mRNA-based COVID-19 vaccine technology transfer hub," Kidong Park, the WHO representative in Vietnam, said in an emailed statement to Reuters.
The proposal was being reviewed by the WHO, said Park, who added that the organisation expects Vietnam to also apply for "large scale manufacturing" of an mRNA-based COVID-19 vaccine.
Park did not say which vaccine manufacturer had expressed interest in the plans.
Earlier on May 11, VNA reported that Vietnam is seeking the transfer of mRNA technology to domestically manufacture COVID-19 vaccines as officials warned of supply issues until the end of the year. Vaccine makers have come under growing pressure to free up their patents to aid poor countries. BioNTech and other COVID-19 vaccine makers have said they were already transferring vital production knowledge to other parts of the world.
The WHO in April said it was seeking to expand the capacity of low and middle-income countries to produce and scale up the manufacturing of vaccines to help bring the pandemic under control.
"If Vietnam will host a mRNA-based COVID-19 vaccine technology transfer hub, it will contribute to mRNA-based COVID-19 vaccine production in Vietnam as well as in the region," Park told Reuters.
MRNA vaccines, like that developed jointly by BionTech and Pfizer, prompt the human body to make a protein that is part of the virus, triggering an immune response.