Vietnam projected to become one of world's leading shrimp producers
Following its competent handling of the COVID-19 pandemic coupled with the application of advanced technology in production, the nation is projected to become one of the world's leading shrimp producers in the near future, according to industry experts.
Robins McInstosh, senior vice president of Charoen Pokphand Foods under Thailand's CP Group, said shrimp production tends to increase by between 6% and 7% annually, despite the global food service sector facing disruption caused by the COVID-19 pandemic, VOV reported.
In terms of the Vietnamese shrimp industry, McInstosh points out that local shrimp production has steadily increased by between 5% and 10% over recent years, with some years even seeing jumps to 12%.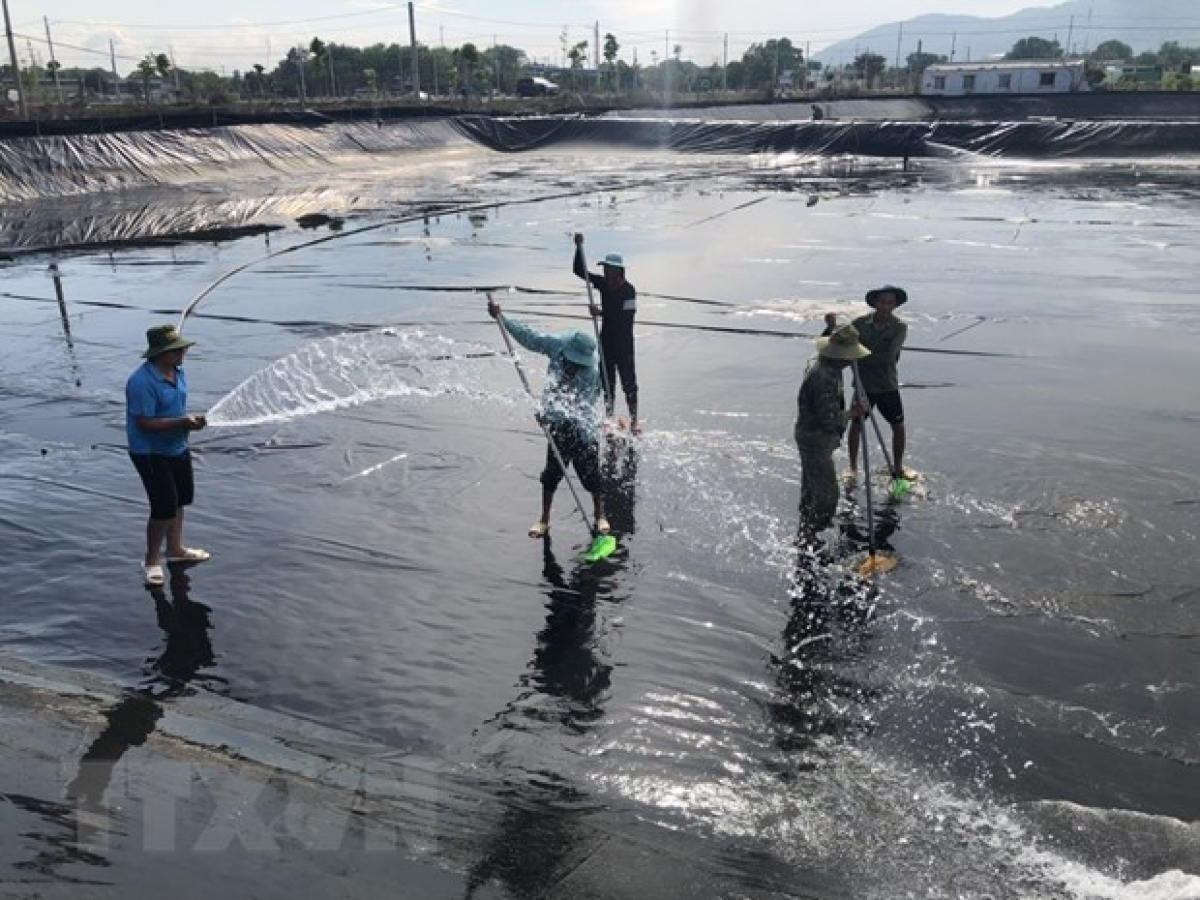 High-tech shrimp farming facility in Ba Ria-Vung Tau province Photo: VNA
He also emphasized that this stable growth can largely be attributed to technological changes taking place in local shrimp farming with high-tech shrimp farming being widely applied by farmers nationwide in recent years, especially in provinces in the southeast of the country and around the Mekong River Delta.
Furthermore, the domestic shrimp sector has continuously exerted great efforts as a means of coping with the COVID-19 epidemic whilst striving to respond to drought and saltwater intrusion.
According to figures compiled by the Ministry of Agriculture and Rural Development, the nation is now home to over 200,000 hectares of high-tech shrimp farming, with Bac Lieu and Soc Trang provinces making up a total area of ​​approximately 186,000 hectares. Indeed, these two localities are also receiving investment from foreign firms who are keen to boost processing and export activities.
With the Vietnamese shrimp industry recording various achievements, neighboring shrimp producers have united with the country in order to produce shrimp for the global market.
Most notably, early February saw the Indonesian Government co-operate with the nation to develop aquaculture, with specific efforts made to improve lobster farming technology.
Indonesian Minister of Marine and Fisheries Sakti Wahyu Trenggono said Indonesia plans to invite its Vietnamese partners to co-operate in promoting development in the field of aquaculture, especially in attempting to produce key aquatic products with the aim of turning Vietnam into one of the leading ASEAN member states to contribute to the world's food supply sources.
Shrimp exporters bring home 3.85 billion USD in 2020
Earnings from shrimp exports reached 3.85 billion USD last year, up 15 percent year-on-year despite difficulties caused by the COVID-19 pandemic, according to Vietnamplus.
Earnings from shrimp exports reached 3.85 billion USD last year, up 15 percent year-on-year despite difficulties caused by the COVID-19 pandemic.
Due to the low price of domestic raw shrimp as of late October, however, breeders were not keen on continuing to breed them, resulting in a shortage in the early days of this year.
Shrimp prices will continue to rise if the market remains the same, said General Director of the Vietnam Clean Seafood Corporation Vo Van Phuc.
Analysts said 2021 will be favorable for shrimp exports and processing thanks to more orders coming from abroad.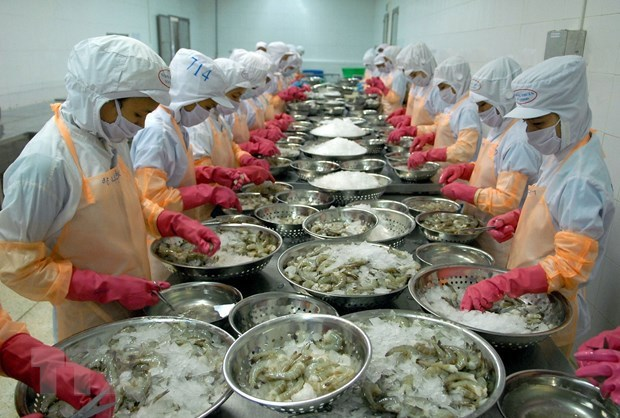 Shrimp processed for exports at Thong Thuan Company Limited in Ninh Thuan province Photo: VNA
Exporters have suggested adopting a flexible approach to markets and diversifying products. Enterprises have been advised to focus on meeting market demand amid the pandemic.
Secretary-General of the Vietnam Association of Seafood Exporters and Producers (VASEP) Truong Dinh Hoe said the EU-Vietnam Free Trade Agreement (EVFTA), which took effect last August, has opened up opportunities for shrimp exporters
He proposed improving quality to persuade customers to pay higher prices.
Scarce supply offers an advantage to shrimp exporters and processors, he said, adding that if they fail to assess the global situation and flexibly adjust production, they will face difficulties in finding opportunities this year.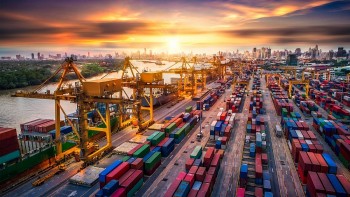 National
Vietnam, a rising star in the global supply chain, has the potential to become a new tiger in Asia, economist Brian Lee Shun Rong at Maybank - Malaysia's largest financial services group and the leading banking group in South East Asia – has reportedly said.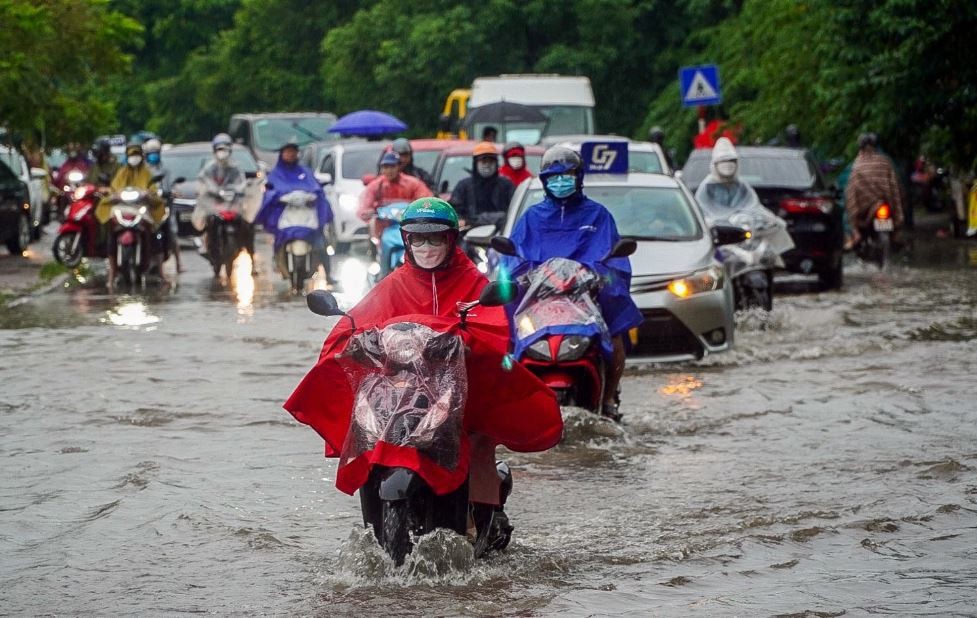 Economy
Vietnam Business & Weather Briefing (August 14): Vietnam Airlines expands partnerships to boot multi-sector businesses, Vietnam to have a national marine spatial plan by 2030, 2022 FDI report to focus on green growth, economic structure
August 14, 2022 | 16:57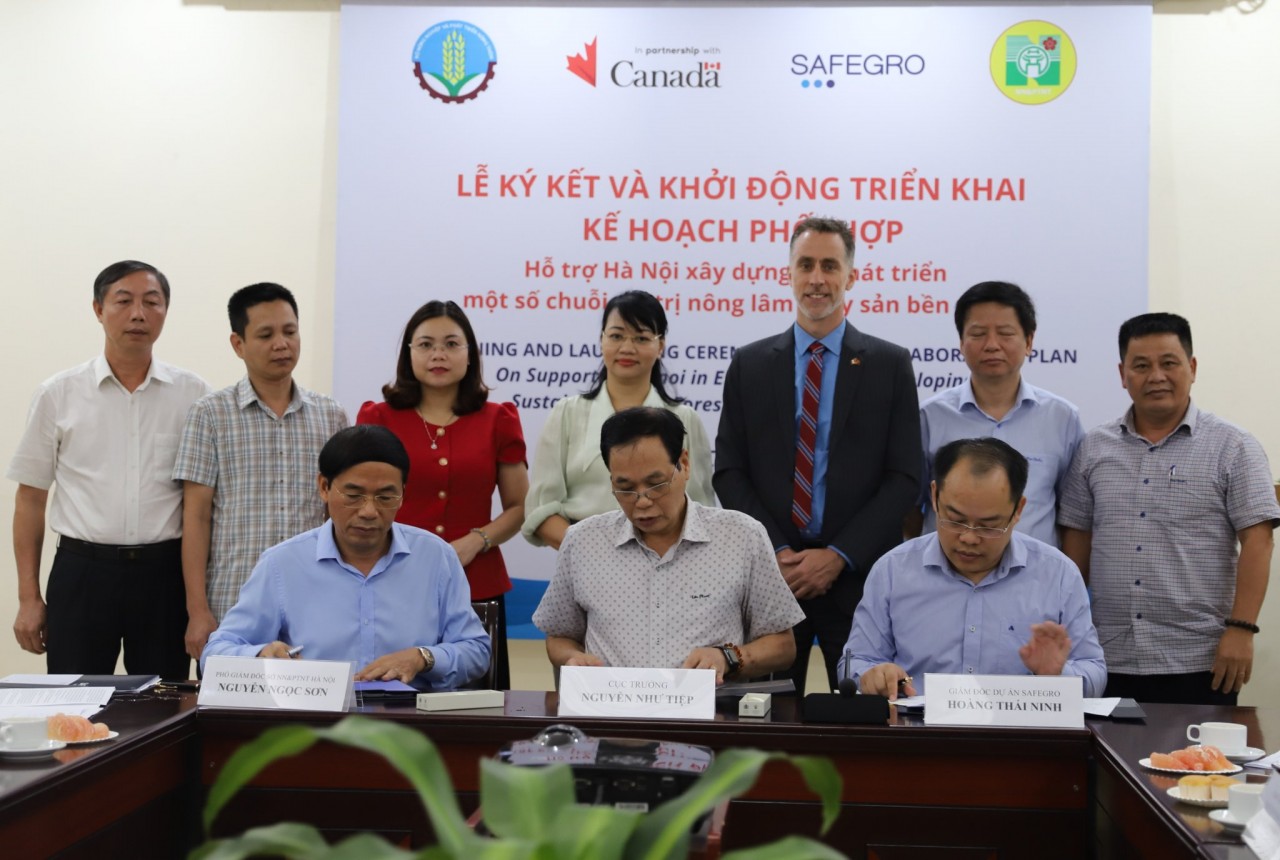 Make in Vietnam
As Vietnam furthers its international intergration, building agro-forestry-fishery high value chains is crucial for the sustainable development of the agriculture sector.
August 13, 2022 | 15:50