Vietnam retail sales and service revenue hits over US$ 216.5 billion in 2020
The unprecedented situation of the Covid-19 pandemic has seriously affected the retail sale and service activities in Vietnam. However, the sector still witnessed an upward trend in 2020.
According to a recent report from the General Department of Vietnam Customs, despite the complexity in other countries, the Covid-19 pandemic is still under control in Vietnam, as a result, trade activities and the service sector still increased in some last months of the year, Thanhnien reported.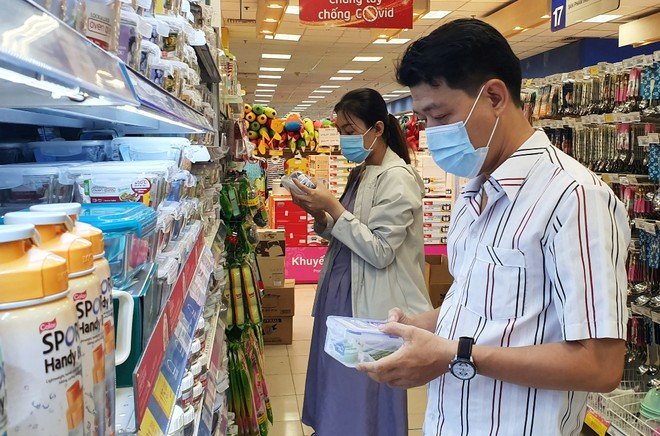 Vietnam's retail market has been hit by Covid-19. Photo: Thanhnien.
Particularly, the total retail sales of consumer goods and services in the fourth quarter of 2020 was estimated at more than 1.38 trillion VND ( 59.7 billion USD), up 6.4% comparing to that of the previous quarter and up 8% year on year. For the whole year of 2020, the total retail sales of consumer goods and services were estimated to reach more than 5.059 trillion VND (219 billion USD), an increase of 2.6% over the previous year. However, that of the whole year would decrease by 1.2% (an increase of 9.5% in 2019) if the element of price is excluded.
According to the General Statistics Office, the service sector in 2020 was estimated to reach the lowest growth rate of 2011-2020. The contribution of some market service industries to the growth rate of total added value in 2020 namely: Wholesale and retail increased 5.53% year on year, contributing 0.61 percent; finance, banking, and insurance increased by 6.87%, contributing 0.46 points; transportation and warehousing down 1.88%, down 0.06 percentage points; the accommodation and catering services sector decreased by 14.68%, a 0.62 points decrease.
In addition, for the whole year, passenger transport reached more than 3.56 billion passengers, down 29.6% over the previous year (up 11% in 2019). At the same time, freight transport reached more than 1.77 billion tons of transported goods, down 5.2% from the previous year (up 9.7% in 2019).
As for the telecommunications industry, revenue from operations in the fourth quarter was estimated at 102,800 billion VND (4.4 billion USD), down 1.3% over the same period last year (if excluding the price factor, it would increase 4.1%). For the whole year 2020, it is estimated that telecommunications revenue will reach 381,000 billion VND (16.5 billion USD), decreasing by 0.6% over the previous year (if excluding the price factor, it will increase 4.1%).
In particular, the number of international visitors to Vietnam in December was estimated at 16,300, down 8.1% inter monthly and down 99% year on year. Generally in 2020, international visitors to Vietnam were estimated at more than 3.83 million, down 78.7% compared to that of 2019.
Vietnam likely recorded a trade deficit of $1 billion in December.
Exports in December likely rose 17% from a year earlier to $26.5 billion, while imports were likely up 22.7% to $27.5 billion, the General Statistics Office (GSO) said in a statement.
The GSO's trade data is traditionally released before the end of the reporting period and often subject to revision.
For 2020, the Southeast Asian country's exports likely rose 6.5% to $281.47 billion, while imports were up 3.6% to $262.41 billion, translating into a trade surplus of $19.06 billion, the GSO said.
According to the GSO, Vietnam's industrial output in 2020 rose 3.4% and its average consumer prices increased 3.23%.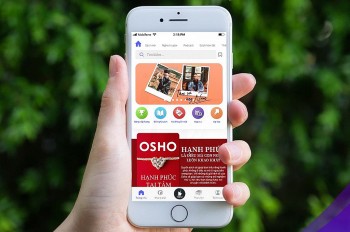 Make in Vietnam
Although the market is still new, audio book makers have a high growth rate. Currently, both Voiz FM and Fonos have a monthly revenue increase of six times compared to the first month of the year.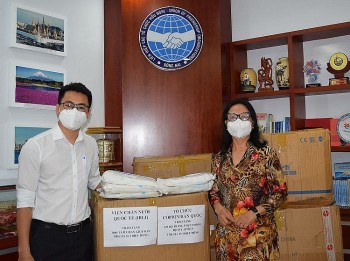 Friendship
Foreign organizations joined hands to prevent and control the Covid-19 in the southern province of Dong Nai.
Women in Business
In the complicated pandemic, corporate culture was an important factor to lead the enterprise through difficulties, said Ngoc Bich Tran, Tan Hiep Phat Deputy CEO.