Vingroup reports a 60% drop in earnings after relinquishing control of major retail chain
Billionaire-led Vietnamese conglomerate Vingroup's profit after taxes came in at $58.3 million in the first half of the year, dropping 60% after the retail chain focused more on its motor vehicle and smartphone businesses.  
Vingroup's profit after taxes came in at $58.3 million, while group revenue fell 37% in the same period to $1.67 billion, a company spokesperson said Tuesday.
According to Zing News, the drop was due to COVID-19's impacts, and because there were no retail incomes recorded. Explaining this, Forbes reported, in December, two divisions of Vingroup merged with the Vietnamese retail giant Masan Consumer Holding. Through that deal, Vingroup handed Masan control of its 2,600 VinMart and VinMart+ stores so it could commit more resources to manufacture motor vehicles and smartphones, a company spokesperson says.
He also shared that if including the real-estate trade, the income in the first haft of 2020 has increased 5%, except for the retail earnings in the same period last year.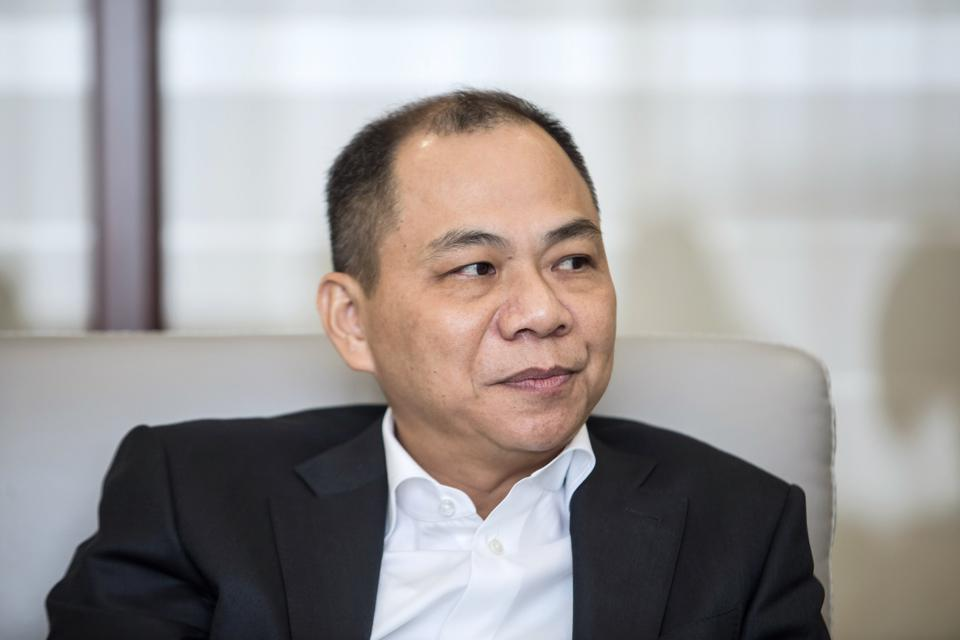 Boosting Vinfast
Over the first 6 months of 2020, Vingroup focused much on manufacturing Vinfast cars and electric motorbikes.
According to Zing News, Vingroup has added directly VND1.535 billion (US$ 66,7 million) into the manufacturing line, which contributes to one of the top 3 biggest capital accounts among its subsidiaries over this half year.
Vingroup's manufacturing units took in revenue of $266 million over the first half of 2020, three times that of the same period last year, as cars and phones began reaching consumers, the spokesperson says, reported Forbes.
"VinFast is a large proportion of Vingroup," the spokesperson says. "The reason for the increase in manufacturing revenue is that...VinFast began delivering cars to customers."
VinFast accepted more than 67,000 vehicle orders last year, 50,000 of those for electric motorcycles, domestic news website Vietnam Net Global reports. Sales had reached 5,000 in the first quarter this year, fifth highest of any automaker in Vietnam, the news outlet says. The Covid-19 crisis including a month of shutdowns hit Vietnam mainly in the second quarter.
Vingroup's manufacturing revenue will eventually show strain, especially if it depends on sales of higher-end cars, says Ralf Matthaes, founder of the Infocus Mekong Research consultancy in Ho Chi Minh City, according to Forbes.
Developing smartphones and production
Smartphones developed by Vingroup subsidiary VinSmart are starting to gain traction in the domestic market as well. Phones under its Vsmart brand command a 16.7% domestic market share, in third place after Samsung and Oppo. VinSmart announced a 5G smartphone last month, said Forbes.
The second-quarter financial report of Vingroup announced that amidst the pandemic, production was still gained most investment, valued over VND 100,000 billion, equivalent to nearly 30% of the total assets.
Production also becomes the second-largest contributor to the parent group's revenue, with more than VND 6.159 billion in the first haft of 2020. However, this line still recorded the loss up to VND 5.524 billion before taxes, increasing 89% in the same period.
Mr. Nguyen Viet Quang, CEO of Vingroup said recently that after the restructuring and strategic direction, Vingroup will prioritize the area of industry - technology, reported Zing New.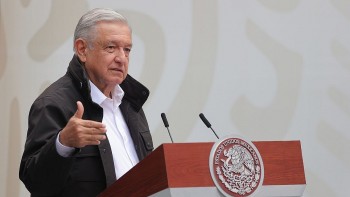 World
Leftist Andres Manuel Lopez Obrador has won the 2018 presidential election in Mexico in his third attempt at the presidency, according to exit polls and an official "quick count" of the votes.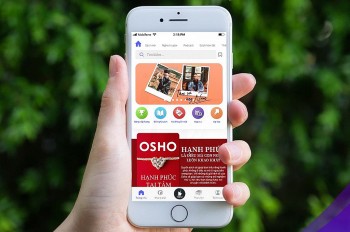 Make in Vietnam
Although the market is still new, audio book makers have a high growth rate. Currently, both Voiz FM and Fonos have a monthly revenue increase of six times compared to the first month of the year.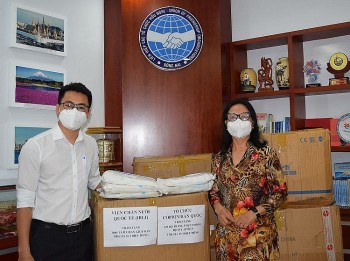 Friendship
Foreign organizations joined hands to prevent and control the Covid-19 in the southern province of Dong Nai.