Vietnam Seeks mRNA Tech Transfer amid COVID-19 Vaccine Supply Issues
The Health Ministry prepares to receive mRNA technology transfer.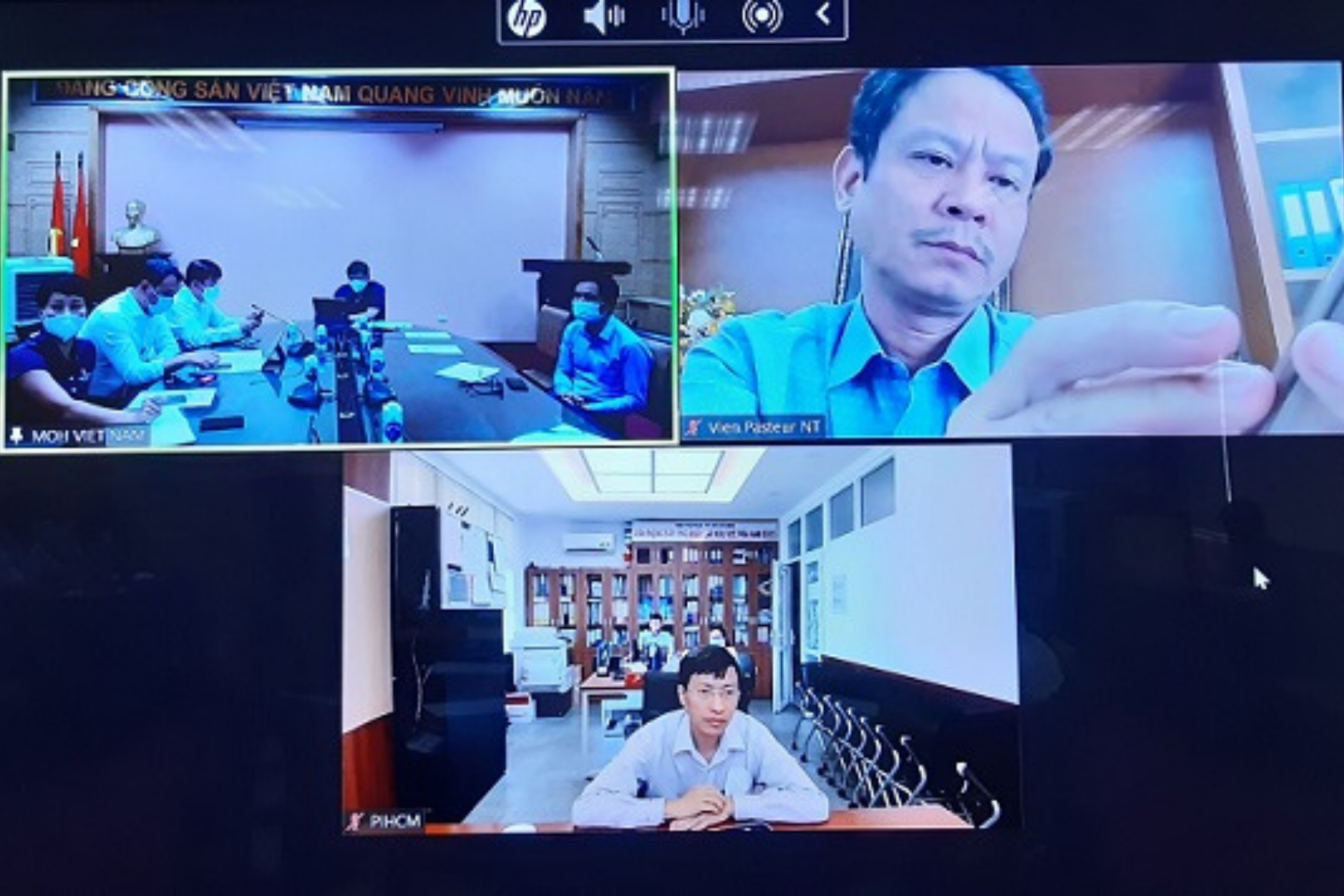 Members of the Committee participating in the meeting on mRNA technology transfer
Minister of Health Nguyen Thanh Long chaired a meeting with the National Steering Committee for the Study of mRNA-based COVID-19 Vaccine Technology Transfer on 8 May. Deputy Minister Truong Quoc Cuong, Deputy Minister Tran Van Thuan, and members of the Committee participated in the meeting.
The Prime Minister and the Government ordered the health sector to guarantee Covid-19 vaccines amid raised issues related to limited supply and new Covid-19 outbreaks in many countries. On implementing the commands of
Government and PM, the Health Ministry mobilized maximum of abilities to approach vaccine manufacturers.
For a more productive vaccine rollout, Vietnam needs more advanced technology for unattached domestic manufacturing of COVID-19 vaccines. Based on the rule of diversifying technology resources and maximizing tech transfer activities, Minister of Health Nguyen Thanh Long ordered to facilitate the negotiations on buying the full package of the most advanced mRNA-based Covid-19 vaccine technology. This activity is for the purpose of domestic production, buying and transferring other potential technologies, and participating mechanisms of WHO in mutual technology sharing. Ministry of Health, in companion with the passionate willingness of domestic vaccine makers and able enterprises, are determined to promote Vietnam's self-control in Covid-19 vaccines as soon as possible.
At the meeting, participants discussed inquiries of WHO in Messenger RNA (mRNA)-based Covid-19 tech transfer, as well as the plan to receive the transferring of mRNA technology- the most advanced vaccine technology in the world.
In the periodic government press conference on 5 May, Deputy Minister Tran Van Thuan informed that Health Ministry not only contacted worldwide vaccine manufacturers and invested in domestic vaccine production but also worked with World Health Organization representatives to facilitate the negotiations on transferring of mRNA technology.
What is Vaccine mRNA COVID-19?
The mRNA vaccine is one of the first Covid-19 vaccines in the United States.
The vaccine uses genetically engineered mRNA instructs your cells to make a harmless piece of the S protein found on the surface of the COVID-19 virus. After vaccination, your immune cells begin making the S protein pieces and displaying them on cell surfaces. This causes your body to create antibodies. If you become infected with the COVID-19 virus, these antibodies will fight the virus.
After the mRNA helps your cells make the protein pieces, the mRNA is immediately broken down. It never enters the nucleus of your cells, where your DNA is kept.
At the end of the process, our bodies have learned how to protect against future infection. The benefit of mRNA vaccines, like all vaccines, is those vaccinated gain this protection without ever having to risk the serious consequences of getting infected with COVID-19. (Reference: Understanding mRNA COVID-19 Vaccines -cdc.gov)
Both the Pfizer-BioNTech and the Moderna COVID-19 vaccines use mRNA.
Vaccine makers have come under growing pressure to free up their patents to aid poor countries. BioNTech and other COVID-19 vaccine makers have said they were already transferring vital production knowledge to other parts of the world, Reuters reported.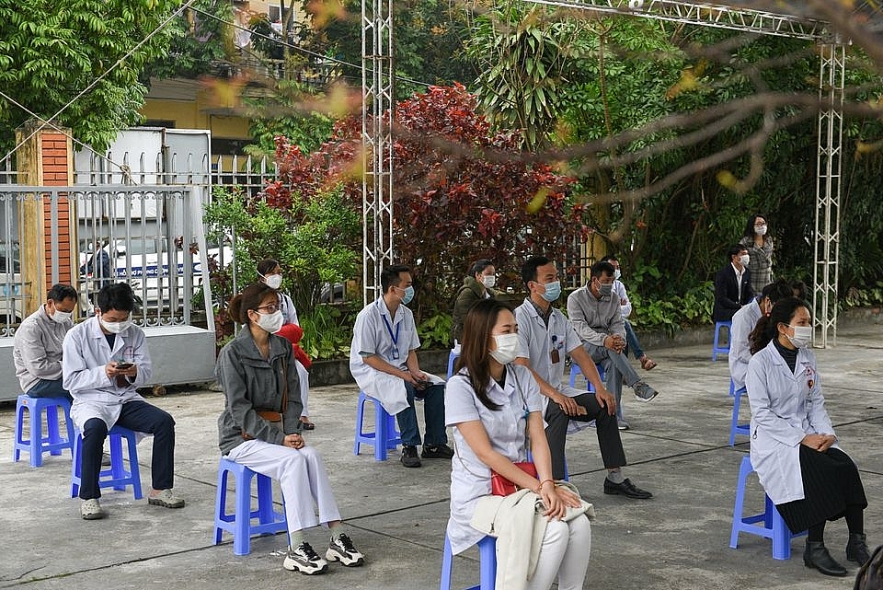 Health workers wait for their turn of being vaccinated, at Hai Duong Hospital for Tropical Diseases, Hai Duong province, Vietnam, March 8, 2021.
On Monday, BioNTech announced plans to set up a regional centre and a new vaccine factory in Singapore.
Vietnam has been praised for its record in containing COVID-19 outbreaks quickly through targeted mass testing and a strict, centralised quarantine programme.
But a new outbreak emerged late last month and has already reached 25 of its 63 provinces, with a daily record 129 cases reported on Monday, although infections are still relatively low at 501 in the past two weeks.
Vietnam said last week it aims to administer all of its 928,800 AstraZeneca (AZN.L) doses, most of which came via the global COVAX scheme, by May 15.
"The health ministry is trying to obtain more vaccines, and we expect to receive more by the end of 2021, but it won't be enough for community immunity," Deputy Prime Minister Vu Duc Dam said in a statement on Tuesday.
"At least from now until the end of 2021, Vietnam will have to take anti-COVID-19 measures as if it hasn't received any vaccines."