Vietnam-Singapore Innovation Centre Soon To Be Established in Binh Duong Province
The Vietnam - Singapore Innovation Center is a model that inherits the space to break through and create new values in the development of Binh Duong province in the new trend and era.
The establishment of the Vietnam-Singapore Innovation Centre in the southern province of Binh Duong is expected to become leverage to promote innovation for rapid and sustainable development, said Nguyen Van Loi, Secretary of the provincial Party Committee, VNA reported.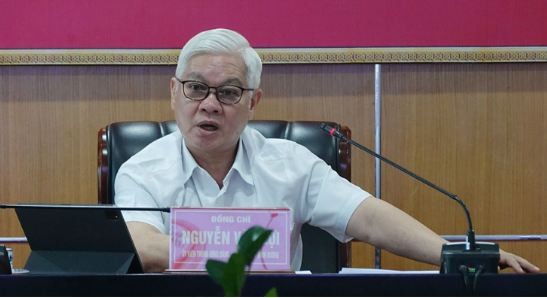 Vietnam-Singapore Innovation Centre Soon To Be Established in Binh Duong Province
The model, which was initiated by Becamex IDC Corp, will play an important role in building industrial parks, training, attracting high-quality human resources as well as fostering scientific and technological research, and supporting enterprises in terms of innovation, he said.
The provincial leader said the project is anticipated to contribute to the general planning of the province towards the goal of becoming an innovative and smart region.
According to Loi, Binh Duong aims to become a smart city, a modern industrial center, and a leading locality in terms of innovation and creativity by 2030, adding that local urban areas will develop in a sustainable manner.
Regarding the development of an innovation ecosystem, Binh Duong has implemented many policies, including Project 826, which offers support for local small and medium-sized startups until 2025, he went on.
Maximum conditions have been created for businesses and institutes in building infrastructure and services to promote startup ideas and experiment technologies such as a start-up support center of Thu Dau Mot University, an agricultural start-up incubation of the University of Water Resources' branch in Binh Duong and a world trade center in Binh Duong New City.
Binh Duong province is promoting cooperation between the State, entrepreneurs, and institutes to encourage organizations to invest in science and technology development which is effective for local socio-economic development, he said.
The National Innovation Centre (NIC) under the Vietnamese Ministry of Planning and Investment (MPI) and the National University of Singapore (NUS) signed a memorandum of understanding (MoU) last July.
Under the MoU, NUS and NIC will set up working groups to strengthen collaboration in innovation and connectivity of the startup ecosystems in the two countries in the next three years.
In a related news, the conference to promote the implementation of investment cooperation projects between Vietnam and Singapore is expected to take place on August 29, 2023, in Hanoi, with the participation of senior leaders of the two countries; ministries, branches, localities, and representatives of businesses. The event is expected to host 250-300 delegates.
Singapore and Vietnam are celebrating the 50th anniversary of their bilateral diplomatic ties and 10 years of their strategic partnership.