World news today: Pakistan International Airlines flight crashed with 100 people onboard
World news today May 22: Pakistan International Airlines flight crashed in a residential area near Karachi airport with 100 people on board. The fatalities have not confirmed yet, however, CNN reported that 11 dead bodies at the scene were brought to a hospital. 
Pakistan International Airlines flight crashed with 100 people on board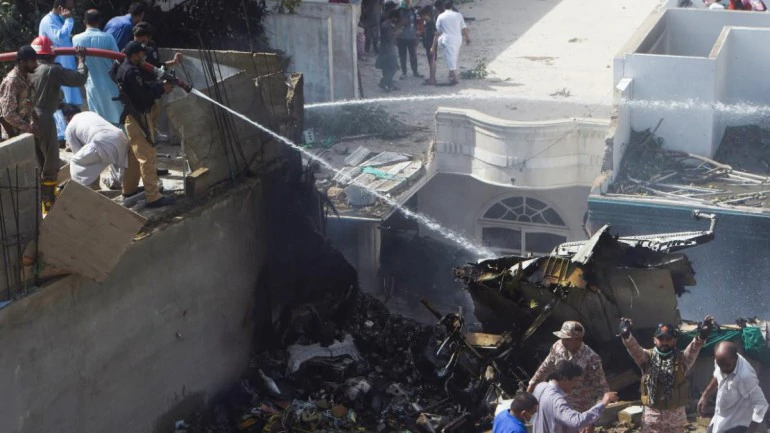 Pakistan plane crash: Lahore-Karachi plane with 99 onboard crashes in residential area near Karachi airport (AFP image)
A Pakistan International Airlines flight has crashed in Karachi, the airline's spokesperson, Abdullah Khan, told CNN Friday.
Pakistan's Aviation Ministry says the flight had 99 passengers and eight crew members.Khan told CNN the flight took off from Lahore and was due to land at 2:30 p.m. local time (5.30 a.m. ET) in Karachi but had gone missing from the radar.
An emergency response protocol has been activated.
The pilot of the plane relayed he had technical problems, airline spokesperson Abdullah Khan told CNN.
"The pilot in his Mayday call had said that he was experiencing technical problems. He had been told both landing strips were available for his use but he preferred to use the go around landing route, we are looking into the technical issue. Our prayers for the lives that have been lost."
At least 11 bodies from the scene of the Karachi plane crash have been brought to Jinnah Hospital, according to hospital spokesperson Seemi Jamali. It is unclear if those fatalities involve victims from the ground or the plane.
Amanda Kloots: Nick Cordero taking 'step forward' after 2 steps back in coronavirus fight
"I know that this virus is not going to get him down," Kloots said Wednesday. "That's not how his story ends."
Broadway actor Nick Cordero is doing better, his wife says, after "going a little downhill" on Wednesday in his fight against the coronavirus.
Cordero, 41, woke up last week from a medically-induced coma he had been in since April. Wednesday, his wife, fitness trainer Amanda Kloots, posted a tearful update asking for prayers.
"Nick has had a bad morning. Unfortunately, things are going a little downhill at the moment," she said, in tears. "I know this virus is not going to get him down. That's not how his story ends. So, just keep us in your thoughts and prayers today."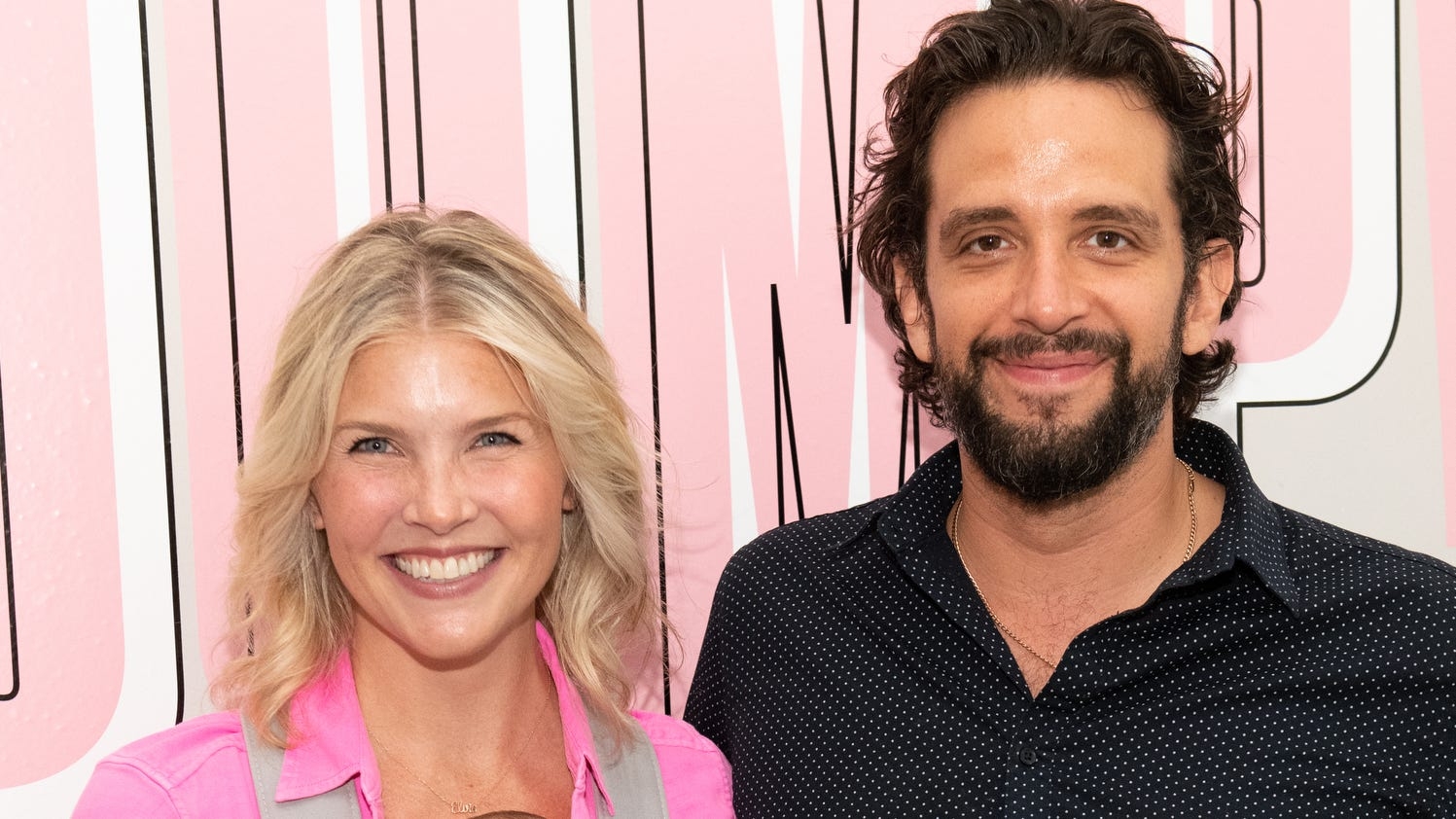 (Photo: USA Today)
"Nick has had a bad morning. Unfortunately, things are going a little downhill at the moment," she said, in tears. "I know this virus is not going to get him down. That's not how his story ends. So, just keep us in your thoughts and prayers today."
Kloots thanked her fans for their prayers and support during this time, as well as the doctors and nurses caring for Cordero at Cedars-Sinai Medical Center in Los Angeles.
"It's been another roller coaster but this one goes out to the doctors and nurses at Cedars-Sinai, the power of prayer and the power of energy and support," she said. "Positivity is, I'm sorry, unsurmountable", Today reported.
Today's Google Doodle: Chill with Zimbabwean music- Mbira
Google Doodle is celebrating the Zimbabwe's Culture Week today May 22 by inviting every netizen to play the mbira, Zimbabwe's national instrument, a seemingly-straightforward device that consists of a flat board and several thin metal keys that nevertheless produces transcendent music.
Before creating the doodle, Google visited the Shona people in Zimbabwe to learn more about the mbira and its ties to the Shona culture, according to CN Net.
"I think anyone who has had more than five minutes with Zimbabwean Mbira cannot forget the sound," said Albert Chimedza, a musician, the founder of the Mbira Centre and a speaker in an explanation video filmed by Google Doodle to accompany the Doodle.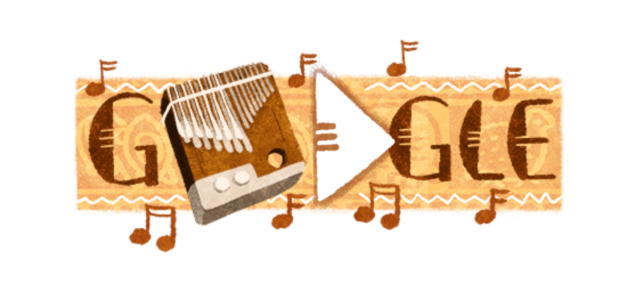 This Interactive Doodle celebrates the beginning of Zimbabwe's Culture Wee (Photo: Observer)
Today's doodle is also accompanied by a game wherein the user can "play" the mbira using their laptop or handheld device, Observer reported.
"We wanted to make sure to reflect the culture of Zimbabwe and the mbira as accurately and respectfully as possible but without reappropriating the history of it," Helene Leroux, the doodler who created the art for the mbira doodle and its respective playable programming, said to Google in a statement.
"There are so many rich aspects of that culture that it was difficult to choose what to show. For instance, we visited a school in Zimbabwe where students had learnt mbira and where they performed a wonderful show. We also saw how Shona sculpture is also a very big aspect of the culture there."
In the midst of a global pandemic, it can be difficult to experience true peace and uncomplicated restfulness even in the safety of one's own home, but there's something about the sound of the mbira that cuts through ambient anxiety and produces a sensation that's close to tranquility. For this reason, this Google doodle is especially well-timed.
Lori Loughlin and husband agree to plead guilty in college admissions scam
Actress Lori Loughlin and her husband Mossimo Giannulli have agreed to plead guilty to cc in connection with the college admissions scandal, the Department of Justice announced Thursday. Loughlin and Giannulli are the 23rd and 24th parents to plead guilty in the case.
As reported by abc news, the "Full House" actress will be sentenced to serve two months in prison, pay a $150,000 fine and two years of supervised release with 100 hours of community service, while her husband, a fashion designer, will be sentenced to serve five months in prison, a $250,000 fine and two years of supervised release with 250 hours of community service, according to the U.S. Attorney's Office in the District of Massachusetts.
They will enter their guilty pleas on conspiracy charges on Friday via video conference, according to the office. There is a provision in the plea agreement to wait at least 90 days after the judge imposes their sentence before they are sent to prison.
"We will continue to pursue accountability for undermining the integrity of college admissions," said United States Attorney Andrew E. Lelling in a press release.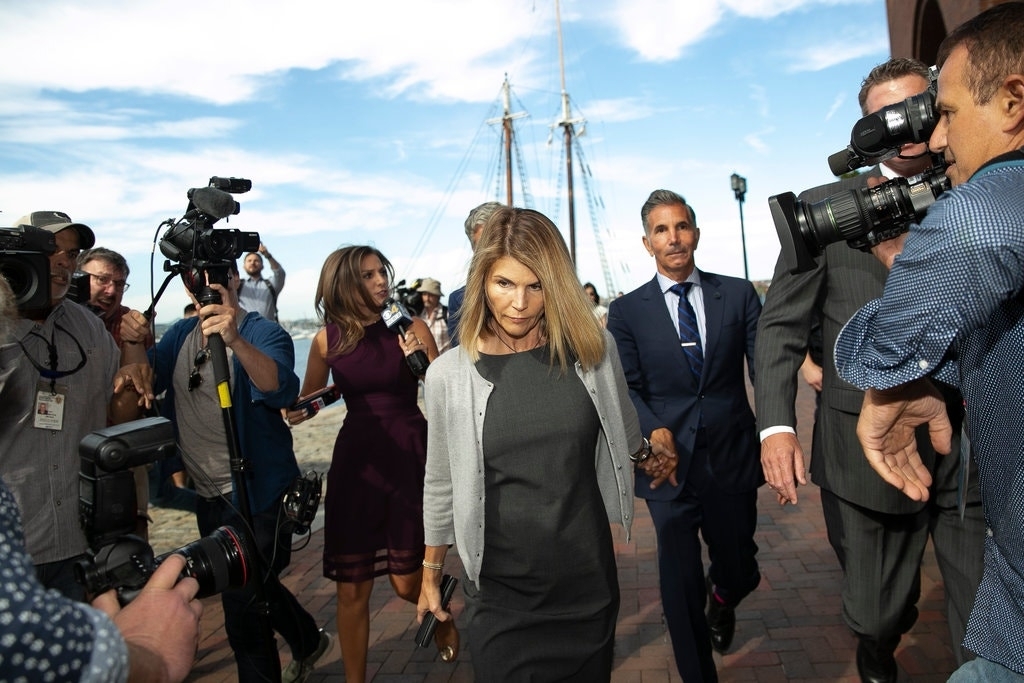 Lori Loughlin and her husband, Mossimo Giannulli, leaving federal court in August (Photo: New York Times)
With this, Lori Loughlin and Giannulli are becoming the 23rd and 24th suspects to plead guilty to the case, which was announced last year. Loughlin and Giannulli were accused of paying $500,000 to get their daughters into the University of Southern California as rowers, even though they weren't athletes.
They were among 50 suspects charged in the investigation dubbed Varsity Blues, which found wealthy parents who cheated college applications and entrance exams to get their children into elite schools. In some cases, parents bribed coaches who falsified students' athletics histories, including an instance where a real athlete's photo was manipulated to look like one of the students, prosecutors said.
Gold prices today: Rise after slumping 700 INR per 10 gram
Gold prices in India edged higher today after a tumble in the previous session. Renewed tension between the US and China hurt the global risk sentiment. On MCX, June gold futures rose 0.31% to 46,530 INR per 10 gram. In the previous session, gold had tumbled by about 700 INR per 10 gram. Gold prices had earlier this month hit a record high of 47,980 INR per 10 gram but has been choppy since then. Silver futures on MCX today edged 0.35% lower to 47,167 INR per kg, after a 3.5% or about 1,678 INR slumps in the previous session, Live mint reported.
In global markets, gold prices edged higher today amid renewed US-China tensions but a strong dollar capped the rise. Gold rose 0.1% to $1,728.19 an ounce. China has announced plans to impose a national security law on Hong Kong, which threatened to further escalate tension between the US and China. This boosted the safe-haven appeal of gold as most Asian markets tumbled today.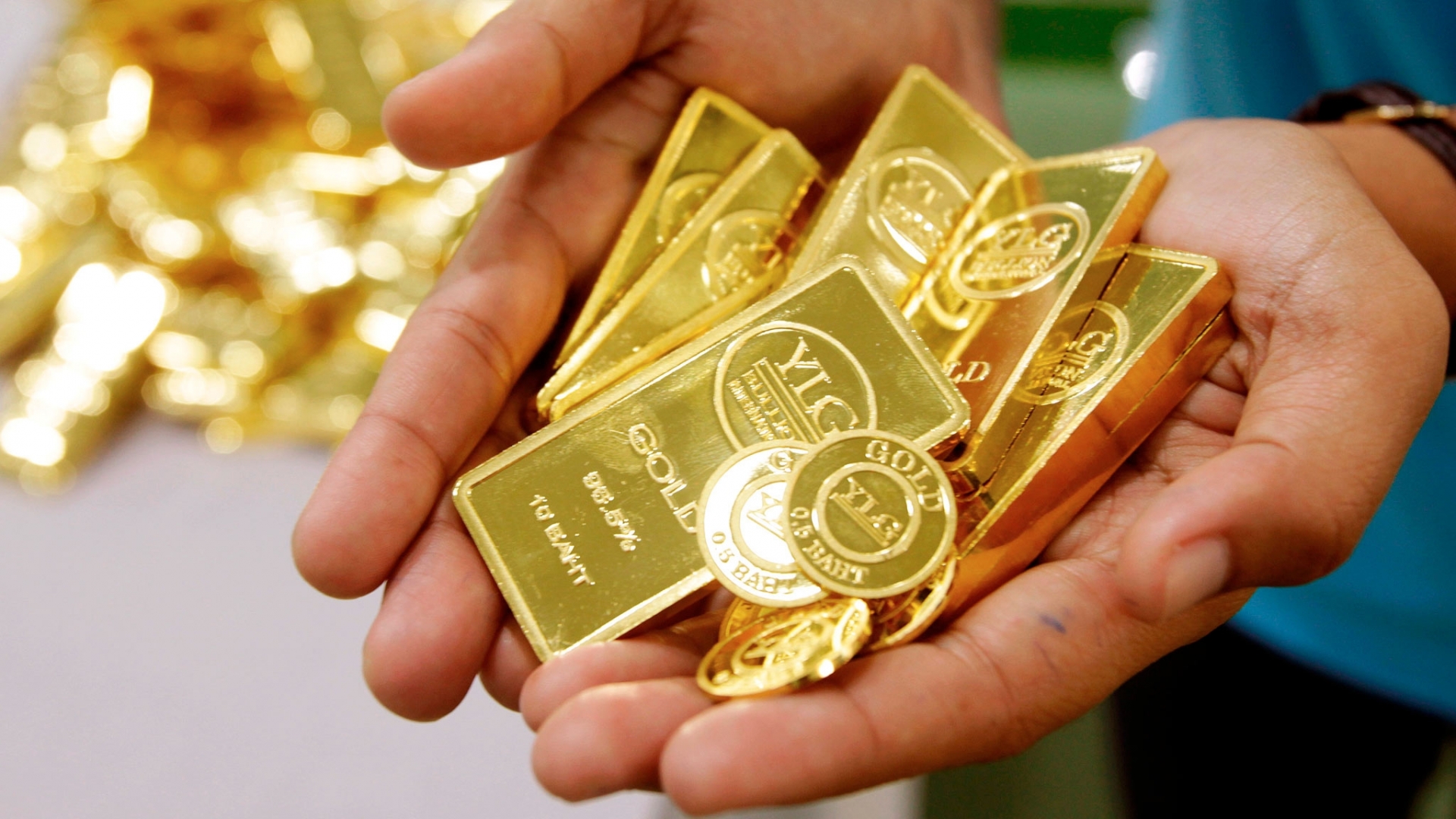 (Photo: Vietnam Investment Review)
Donald Trump warned the United States would react "very strongly" against China trying to gain more control over Hong Kong through new national security legislation. Tension between the two countries has heightened in recent weeks, as they exchange accusations on the handling of the coronavirus pandemic.
Earlier this week, gold had soared to its highest since October 2012 at $1,764.55 but saw some profit-taking at higher levels.
"Gold may witness choppy trade as global risk factors and hopes of stimulus measures may continue to support while resilience in equity markets may limit upside however general bias remains on upside," Kotak Securities said in a note.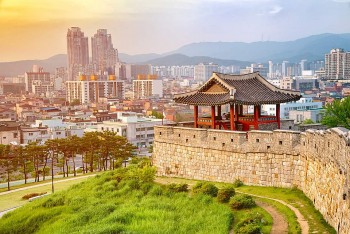 Handbook
The Suwon Hwaseong Fortress, a UNESCO World Cultural Heritage, was built under Joeson Dynasty, is one of the most famous attractions and important historic site in Korea.
Viet's Home
Hoang Long Ly, the talented photographer, has boosted his global profile with works honored at AAP Magazine #20 TRAVELS. Let's scroll down to explore some mind-blowing images from the photo contest.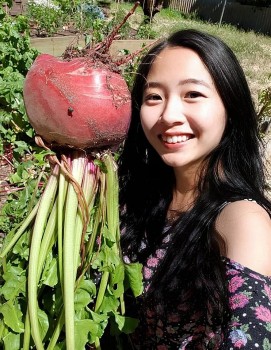 Overseas Vietnamese
A Vietnamese woman living in Australia plants large size fruits and vegetables in her 1,000 sq.m garden. The fruits and vegetables are a source of nutritious food for her family and also help bring her family members closer.