World news today: Barack Obama poised to add his star appeal to Joe Biden's campaign
World news today May 23: Former president Barack Obama seems to dip his toes into 2020 presidential campaign recently and is positioned to do more in the coming months as Joe Biden's effort to defeat Donald Trump gathers steam. Meanwhile, South America has become a new COVID-19 epicenter. Besides, the identifying of the Pakistan plane crash, Hertz Files's filing for bankruptcy protection and gold prices also make headlines of Saturday (May 23).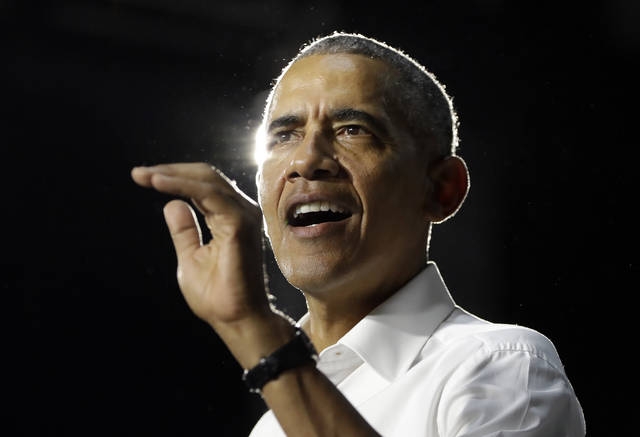 (Photo: TribLive)
Barack Obama poised to add his star appeal to Joe Biden's campaign
Interviews with about a dozen Democratic strategists, party officials and people close to Obama want the popular former president utilizing his powerful online presence and focusing on rallying key Democrat constituencies that are critical to a Biden victory.
Barack Obama is regarded as one of the most popular politicians in American politics and a huge asset within the Democratic party. His endorsement for any candidate is the political campaign equivalent of an oilman and hitting a gusher, according to The Guardian.
Obama would be most effective, interviewees said, in highlighting his former vice-president's résumé, rallying key Democratic voting groups like African American women, and pushing voters to register.
Obama has a robust social media presence with millions of followers on his Twitter account and Jarrett pointed to Obama's endorsement of Biden, which was an online video now that campaign rallies have become a thing of the pre-pandemic past.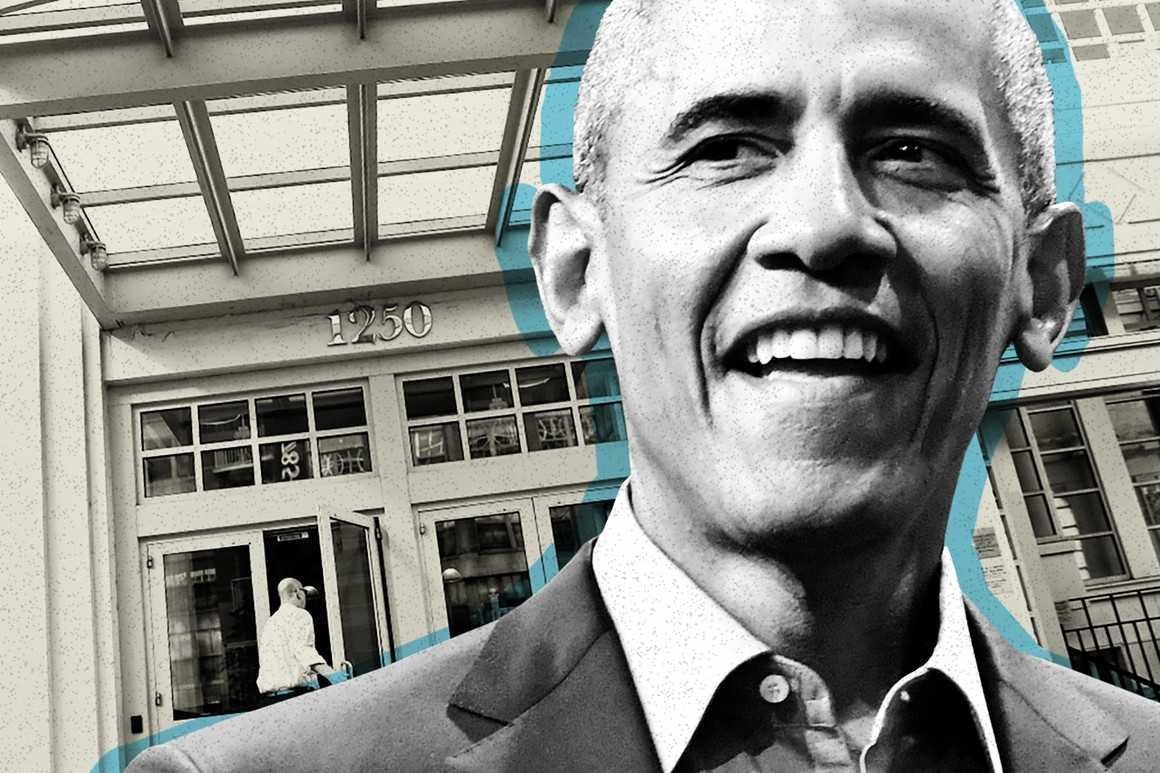 (Photo: Politico)
According to a Democratic strategist familiar with Obama's thinking, the former president is eager to campaign for Democrats "up and down the ballot" in 2020. He plans to follow the lead of the Biden campaign as well as that of the main Democratic campaign arms – the Democratic Congressional Campaign Committee, the Democratic Senatorial Campaign Committee and other umbrella organizations.
Obama was an active surrogate to boost Democrats in the 2018 midterm elections but since then has taken a more restrained approach to the national spotlight. He has only waded into current politics a few times and mostly on an indirect basis.
Most recently, though, he delivered a commencement speech for college graduates where he said the coronavirus pandemic had "finally torn back the curtain on the idea that so many of the folks in charge know what they're doing".
Separately, during a closed event with thousands of supporters and Obama alumni, the former president warned that the justice department's decision to drop charges against the former Trump administration national security adviser Michael Flynn put the rule of law at risk, The Guardian said.
South America a new epicenter of the COVID-19 pandemic, Africa reaches 100,000 cases, WHO says
As reported by Reuters, South America has become a new epicenter of the COVID-19 pandemic with Brazil hardest-hit, while cases are rising in some African countries that so far have a relatively low death toll.
Dr. Matshidiso Moeti, WHO regional director for Africa, who is from Botswana, said: "For now COVID-19 has made a soft landfall in Africa, and the continent has been spared the high numbers of deaths which have devastated other regions of the world".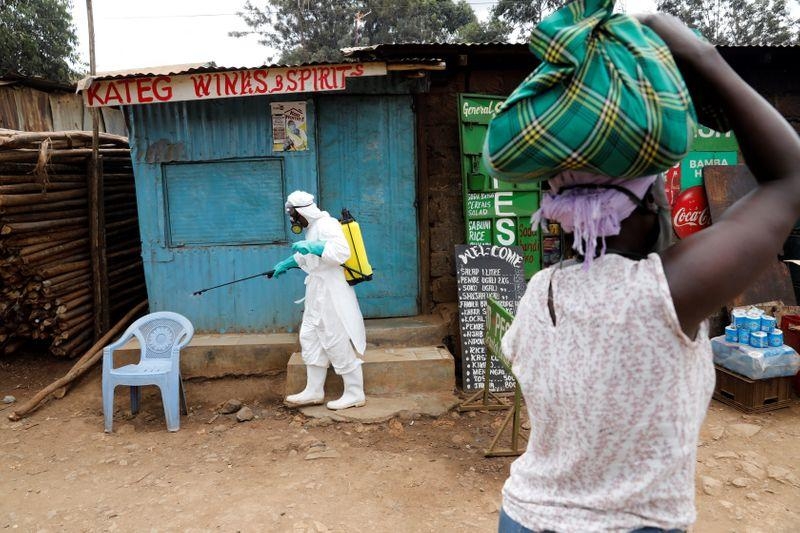 Africa's tally reaches 100,000 cases (Photo: Reuters Africa)
About half of African countries are experiencing community transmission of the virus, the WHO said.
Meanwhile, the COVID-19 situation in South America is reported to have appeared graver.
"In a sense South America has become a new epicenter for the disease", Dr. Mike Ryan, WHO's top emergencies expert, speaking earlier to a news conference said.
Brazil, the hardest-hit country to date in South America has become the third-largest hot spot worldwide, only nearly 2,000 cases lower than Russia – the second-largest epicenter as of late night May 23.
Pakistan Plane Crash Leaves Grim Task: Identifying Victims From DNA
Officials were using samples from relatives to identify many of the remains pulled from the rubble and smoldering wreckage after the flight went down in a congested neighborhood of Karachi.
The bodies were pulled one by one from the ruins of damaged buildings and the smoldering wreckage of the Pakistan International Airlines plane that had crashed a day earlier into a crowded neighborhood of Karachi: 97 of them by Saturday.
Many were charred beyond recognition, leaving families — some clutching pictures of their loved ones — to depend on DNA reports from a laboratory to identify those they had lost. Most of the relatives had spent the night before at the Jinnah Postgraduate Medical Center, the city's largest government hospital, and on Saturday in hot weather at the crash site in the Model Colony neighborhood, waiting for the grim word.
To help with the identifications, DNA samples from relatives of 40 victims had been submitted at the forensic lab at the University of Karachi, officials said. Nineteen bodies were identified and handed over to the relatives after DNA extraction and identification, according to health officials, and post-mortems were being carried out on the rest of the passengers of the plane, an Airbus A320 belonging to the national airline, New York Times reported.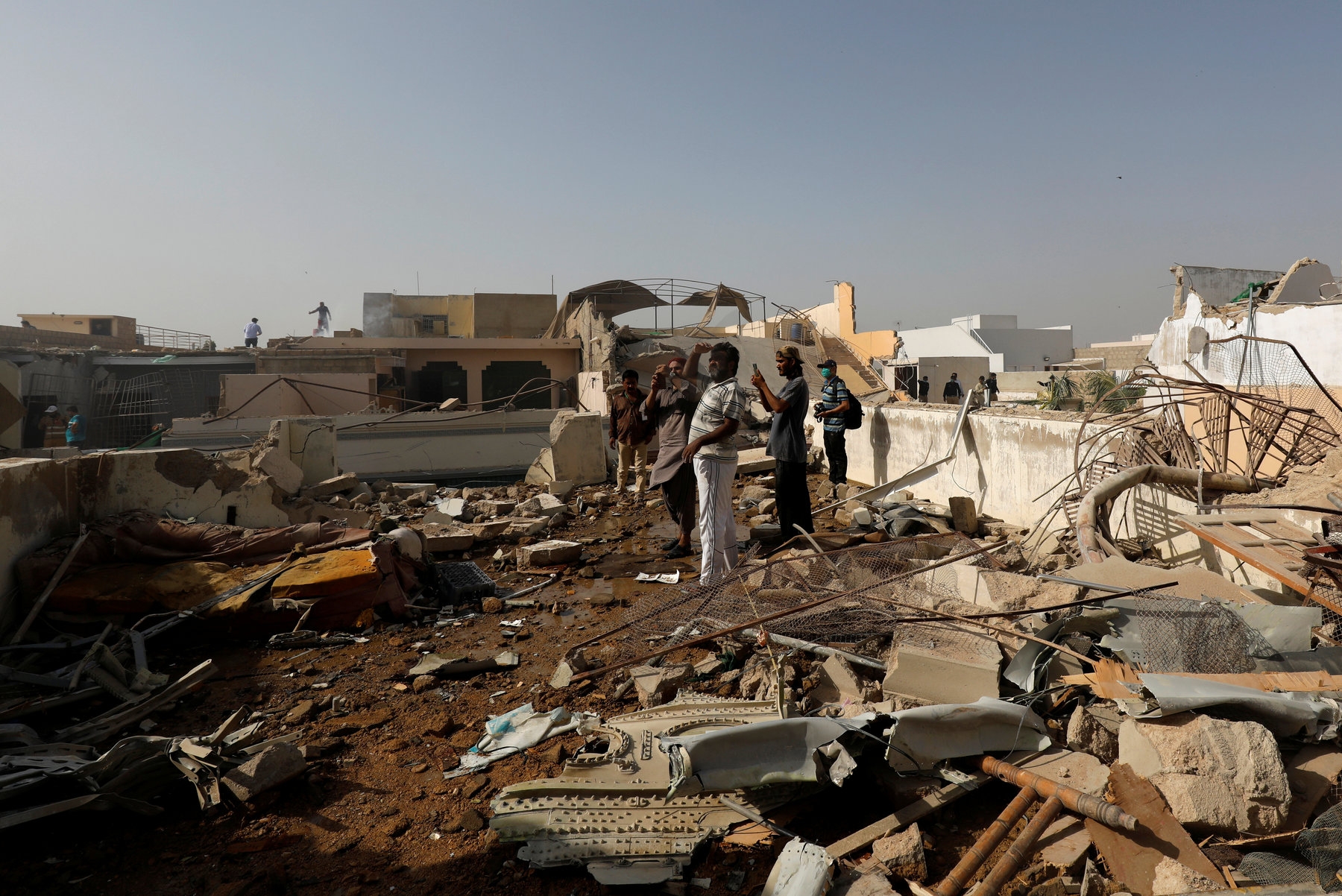 (Photo: New York Times)
The

plane crash

has cast a pall on the nation a day before Eid al-Fitr, the Muslim holiday marking the end of Ramadan, the holy month of fasting. The nation's aviation industry has long had a troubled history of crashes. Most of the passengers, including top banking executives, a senior civil servant and military officials, had been returning to Karachi for Eid.

Pakistan Civil Aviation officials said 91 passengers and eight crew members had been on board Flight 8303 when it crashed Friday afternoon after departing from the eastern city of Lahore en route to the southern port city of Karachi. Two reportedly survived. The plane went down at 2:37 p.m. a few miles from the airport.

The pilot reported having lost engines as he tried to land.

Officials said on Saturday that, miraculously, there were no fatalities on the ground though the plane damaged 19 houses, setting two ablaze and burning them to the ground, in Model Colony, 3.2 kilometers from the Karachi airport.
Rental Car Giant Hertz Files For Bankruptcy Protection
Car rental company Hertz filed for bankruptcy protection Friday, citing an "abrupt decline in revenue" during the coronavirus pandemic.
Hertz is just the latest high-profile company to feel the financial pain of the COVID-19 crisis, following retailers J.C. Penney, J. Crew, and Neiman Marcus, and the home-décor chain Pier 1 Imports.
According to NPR, after many states began to declare stay at home orders in March, car rentals dried up, and Hertz reduced spending, implemented furloughs and laid off 20,000 employees.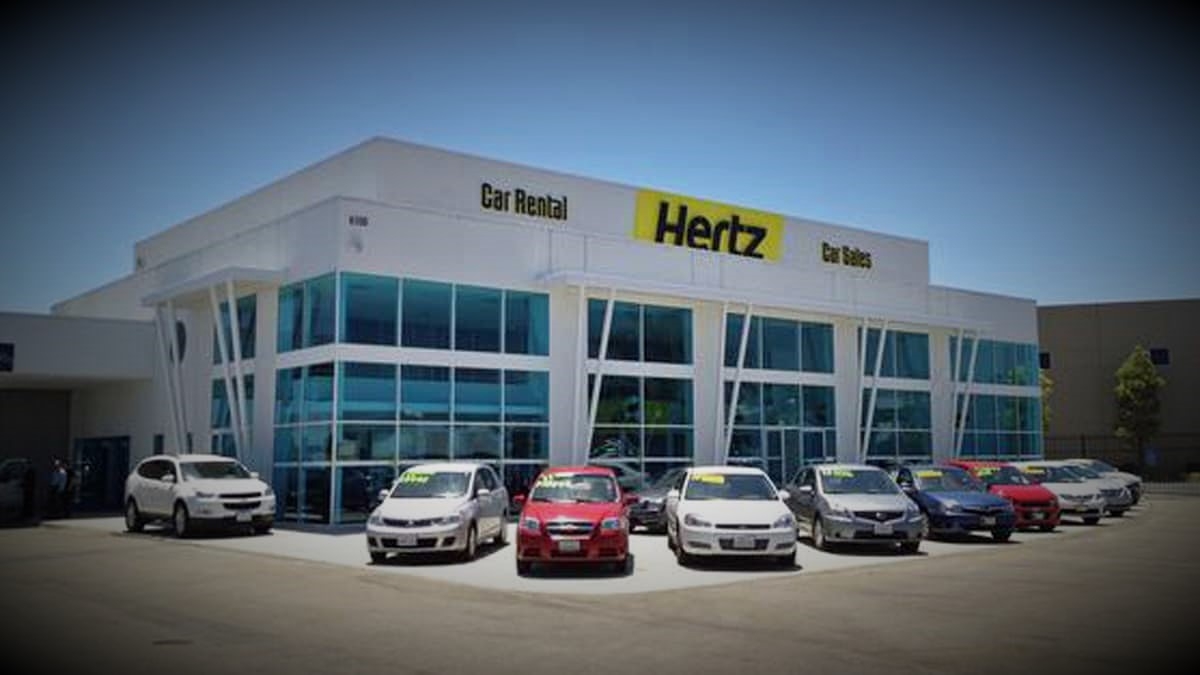 (Photo: Freight Weight)
In April the company, which includes car-rental brands Dollar, Thrifty and Firefly, missed a payment on its debt, but reached a short-term deal with its creditors. The company was unable to secure a long-term agreement.
The filing excludes Hertz's international operating regions in Europe, Australia and New Zealand, as well as its more than 10,000 franchised locations. The company said it would use more than $1 billion in cash on hand to support its ongoing operations as it proceeds with the bankruptcy process. The company will continue to honor reservations, promotional offers, vouchers and rewards points programs.
Gold price up as pressure builds on US-China relations
Gold rebounded on Friday as ongoing concerns about the economic fallout of the covid-19 pandemic were compounded by fears of rising political tensions between China and the US.
Spot gold rose 0.4% to $1,733.55 per ounce by 12:20 pm EST Friday, after falling 1.4% in the previous trading day. Gold futures rose 0.8% to $1,736.20.
On Thursday, the Chinese government announced its intention to impose a national security law that criminalizes political dissent in the city of Hong Kong, which could fuel further protests and escalate the ongoing US-China spat over the source of the coronavirus, according to mining.com.
US senators later responded by introducing a bipartisan bill that would sanction Chinese officials and organizations that enforce the new security measures in Hong Kong. The bill came just one day after the Senate passed a bill that would make it more difficult for Chinese-based companies to list on US stock exchanges.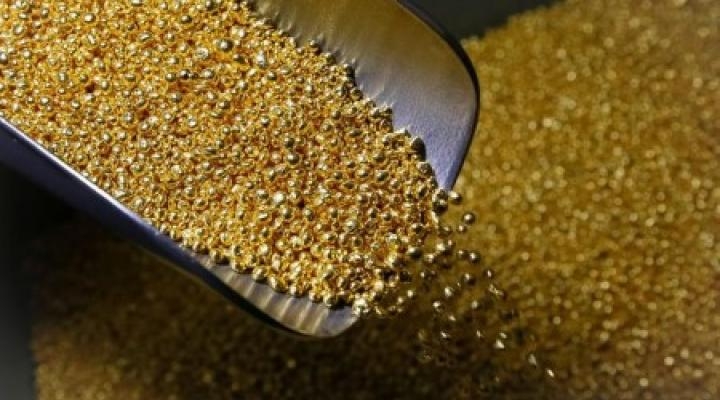 (Photo: Mining)
Amid the growing political and economic uncertainties, bullion — often considered insurance under such circumstances — surged to a fresh seven-year high earlier this week.
Gold has held its ground above the key $1,700 per ounce level, building impetus to reach its 2011 peak in the coming quarters, Fitch Solutions said in a note.
"Lower-for-longer interest rates with quantitative easing in full swing, macro and geopolitical uncertainty and strong investor flows should continue to support gold prices on a 6-12 month horizon," Fitch said.
Meanwhile, physical gold demand picked up in top Asian hubs this week as economies eased lockdown measures and investors continued to buy gold as a hedge against a deteriorating economic backdrop.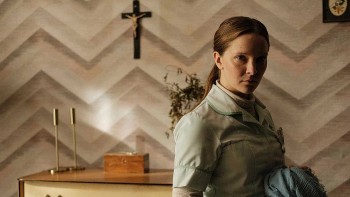 World
2021 is the year for many great movies, TV series and short documentaries that made their ways to the big screen. Here is a list of best movies so far this year for you to bing-watch at home.
Expats in Vietnam
Many foreigners living and working in Ho Chi Minh City facing difficulties due to the Covid-19 pandemic received support from their localities on Sept. 16.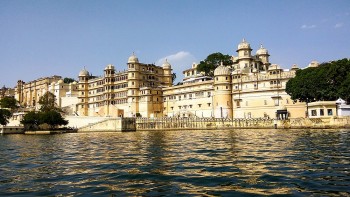 Travel
The ancient port city of Hoi An in the central province of Quang Nam has entered the Top 15 cities in Asia selected by Travel+Leisure's World's Best Awards 2021.