Minister: ICT industry can outstrip GDP growth with domestic production
Directly producing ICT goods instead of assembling them can allow the sector to outstrip the GDP growth by 2-4 times, according to Vietnam's information and communications minister.
The current global landscape gives Vietnam's ICT industry a unique chance to reposition itself and realize its new mission of making Vietnam into a tech-driven nation, Information and Communications Minister Nguyen Manh Hung said at a conference Tuesday morning.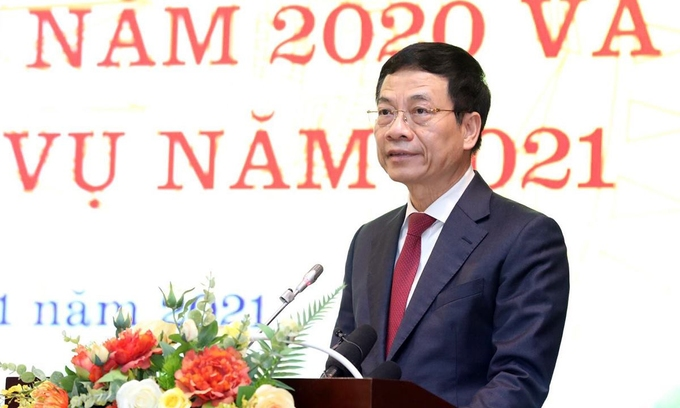 Information and Communications Minister Nguyen Manh Hung at a conference in Hanoi on January 12, 2021. Photo: Le Son/ VNExpress
If Vietnam's ICT industry continues to assemble and outsource for other countries, the sector will remain the same. But if Vietnam develops domestic digital technology firms, possesses its own technology, it would grow and the sector could go on to "conquer the world", Hung added.
Based on the ministry's estimates, indigenization of ICT production could result in the industry growing at a rate two to four times that of national GDP, helping Vietnam become a developed country with high income by 2045, Hung said.
The telecommunications sector, in addition to being a communications infrastructure, must also become an infrastructure for business production of the digital economy, providing technology and services for product creators, he added.
As a latecomer to the global IT industry, Vietnam'stelecommunications sector needs to achieve breakthroughs in comprehensive development, set high goals, and achieve them quickly instead of trying for gradual change. Technology must be cheaper and accessible for the poorest people, and allow small businesses to access global markets, Hung said.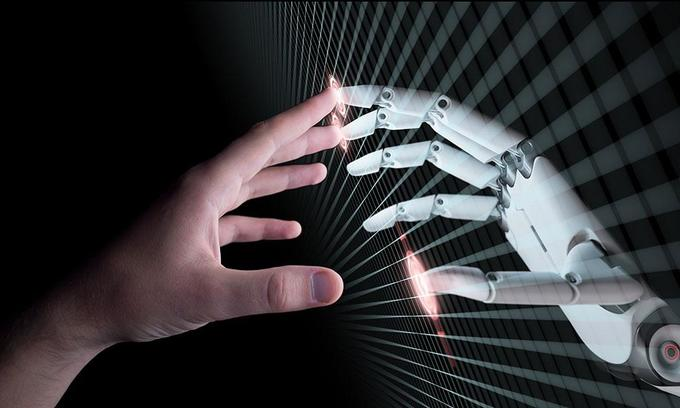 An illustration of artificial intelligence. Photo by Shutterstock/Maxuser.
Since the Ministry of Information and Communications declared its "Make in Vietnam" initiative, aiming to boost ICT industry growth and orient it to indigenize production in May 2019, the number of digital technology businesses has increased by 28 percent, reaching nearly 60,000, according to VNExpress.
Between 2016 and 2019, Vietnam rose to become one of the world's leading countries in the production of ICT hardware and electronics, and by the end of 2019, had ranked second globally in the production of phones and components, and tenth in manufacturing electronics and components, Hung said.
These are also two of the top 10 main export products of Vietnam, making the ICT industry the largest export and trade surplus sector of the economy. In 2019, the export surplus in the hardware and electronics field is estimated at $28 billion, he added.
Vietnam aims to overcome its low-middle income status in the next five years, take another 10 years to reach high-middle income status, and another 25 to become a developed, high income, socialist-oriented country.
"The way to achieve this goal is through science and technology, innovation, Industry 4.0, and digital transformation," the minister said.
According to the latest official figures, in 2019, Vietnam's IT industry earned revenues of $112 billion, up 9.8 percent year-on-year.
The industry also contributed VND53 trillion (US$2.1 billion) to the state budget and over 14% of total GDP, creating over one million jobs.
At a conference to review the ICT development program in 2015-2020 last June, Nguyen Thanh Tuyen, deputy director of the Department of Information Technology under the MIC, said there are four concentrated ICT zones nationwide, of which three are operational namely Quang Trung Software Park in Ho Chi Minh City, Danang Software Park in Danang, and Cau Giay IT Park in Hanoi with an occupancy rate of 95%, HanoiTimes reported.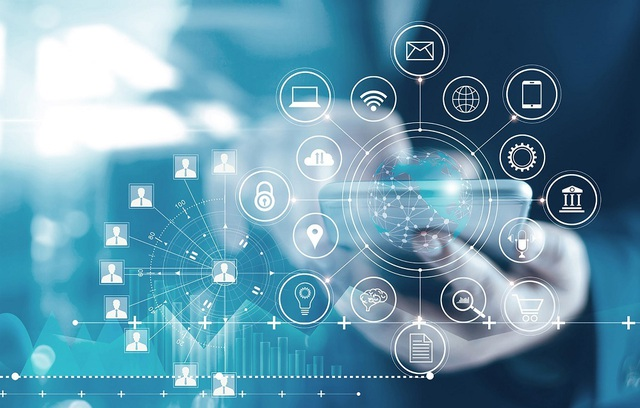 Photo: Dan Tri
Major cities such as Hanoi, Ho Chi Minh City, and Danang have planned and implemented IT, electronics, and telecommunications development activities systematically, according to experts at the conference.
However, the sector still needs to address certain shortcomings such as the heavy reliance on foreign-invested enterprises, Tuyen added. The foreign enterprises in the ICT sector made up to 98% of its total export revenue.
Despite a large number of domestic enterprises in the sector, 99% are small and micro ones. The domestic enterprises have participated in the global value chain but the scale remains limited. They mainly execute services and assembly outsourcing contracts.
The MIC has been rushing to submit a draft decision this month to Prime Minister Nguyen Xuan Phuc for approval of the IT development program by 2025 with a vision to 2030.
Under the program, Vietnam will have around 50,000 IT and electronic and telecommunications companies, of which 10 large companies will play a leading role and be internationally competitive with revenues of at least US$1 billion each.
The program also aims to have 10 provinces/cities generating an average IT and electronic and telecommunications turnover of more than US$1 billion each.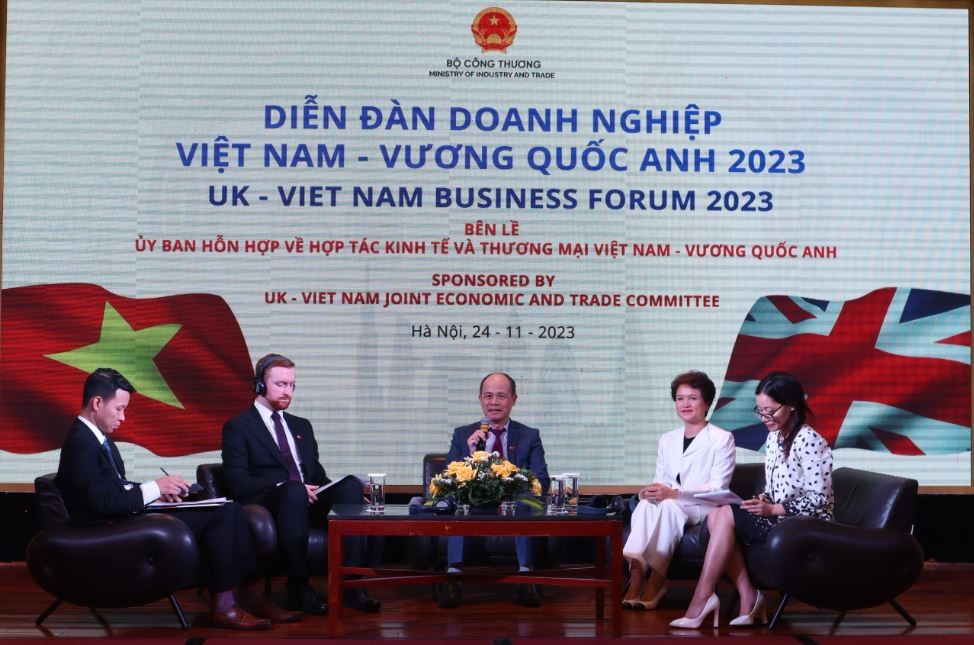 Economy
The dual impulse from FTAs will create more incentives for UK goods and services in the Vietnamese market, as well as increase investment attraction.
December 02, 2023 | 22:32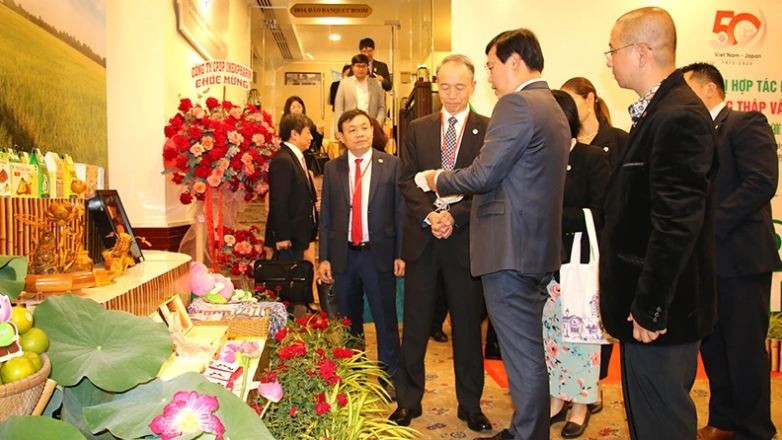 Economy
Japanese businesses expect the soon-to-be-completed road and waterway transportation system will increase investment opportunities in Dong Thap province.
December 02, 2023 | 22:02