Vietnam to host Davis Cup regional group
Vietnam will play host to tennis matches in the Davis Cup Group III in the Asia/Oceania region in mid-June, announced by the International Tennis Federation (ITF).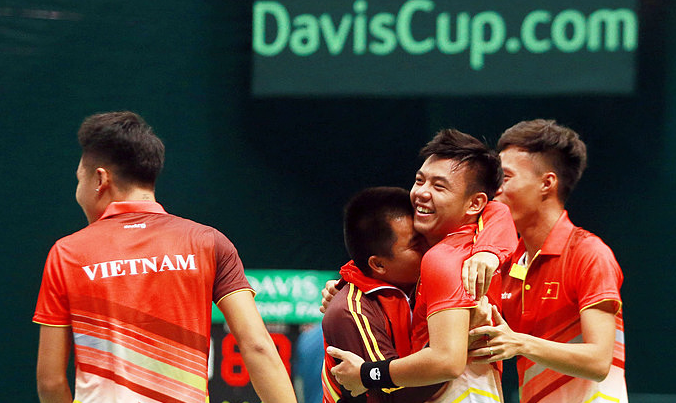 Vietnamese tennis players celebrate after topping Davis Cup Group III in Hanoi, Vietnam, April 2018. (Photo: VnExpress)
Vietnam will host the Davis Cup Asia-Oceania Group III tournament in the southern Tay Ninh Province in June. The matches will be played at the Hai Dang Tennis Club from June 16 to 19, according to the International Tennis Federation (ITF), according to VN Express.
The Vietnamese team, ranked 71st in the world, will play Hong Kong (68th), Syria (76th), Sri Lanka (78th), Kuwait (110th), Qatar (111th), Jordan (120th), Pacific Oceania (122nd), and Malaysia (127th).
The fixture list has yet to be announced. All foreign teams will be quarantined for 14 days on arrival. Vietnamese coach Truong Quang Vu will pick four players for the tournament in May. Vietnam has been in Group III since 2003. After topping it in 2018, they failed to get a promotion to World Group II after losing 4-0 to Morocco in the play-offs last March. With home advantage, Vietnam again hopes to reach the playoffs next year.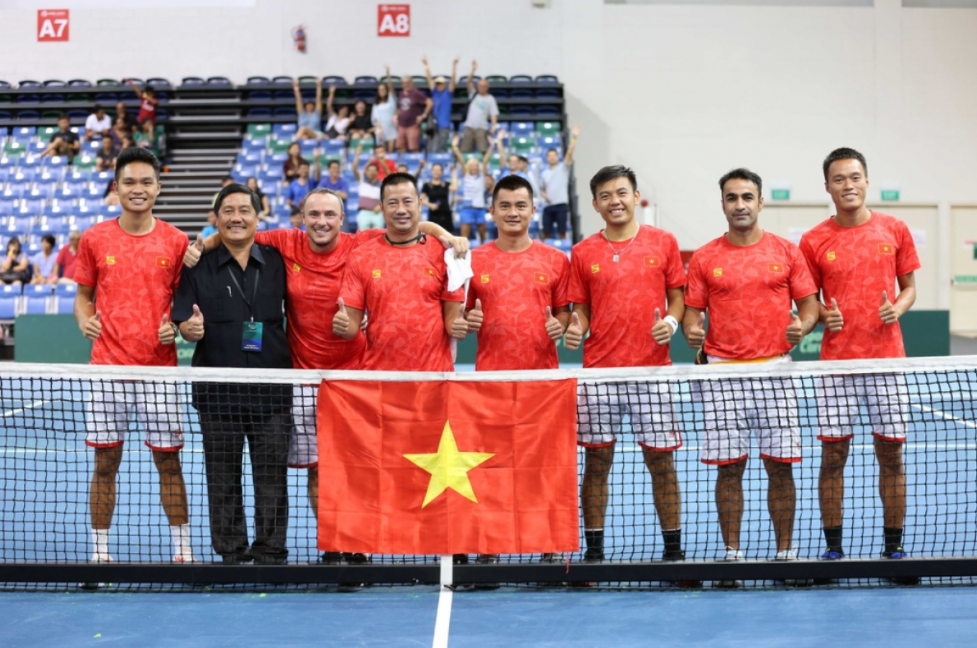 Ly Hoang Nam (sixth from left) in an international tennis tournament. (Photo: VOV)
The matches involving the Vietnamese team have not yet been identified as the ITF and the Davis Cup's organizers have yet to unveil the date for the tournament's group stage draw. Based on the world rankings, Vietnam is likely to be the number two seed.
The Vietnamese men's team aimed to progress to world group II last year. Unfortunately, Ly Hoang Nam and his teammates lost to Morocco 4-0 in the play-off round and continued to play in group III. They are now aiming to return to world group II next year, VOV said.
In 2018 Vietnam hosted the Davis Cup in Hanoi, with the national team going on to win the championship title after suffering no defeats. Vietnam will unveil a list of four players in May to compete in Davis Cup matches in the following month.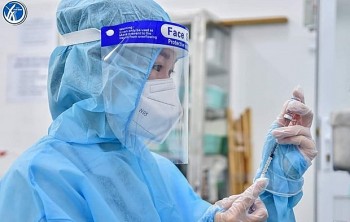 National
Vietnam News Today (December 9): Vietnam confirms 14,595 new Covid-19 cases; Vietnam, New Zealand sign action program to promote strategic partnership; HCM City to inject third Covid-19 vaccine jab from December 10; Hanoi may ban motorbikes in inner areas from 2025.