Vietnam to host the first virtual ITU Digital World forum and exhibition
At the ITU Digital World 2020 Press Conference held by the Ministry of Information and Communications on the afternoon of September 25, Deputy Minister Phan Tam said that International Telecommunication Union and Vietnam will co-host ITU Digital World 2020.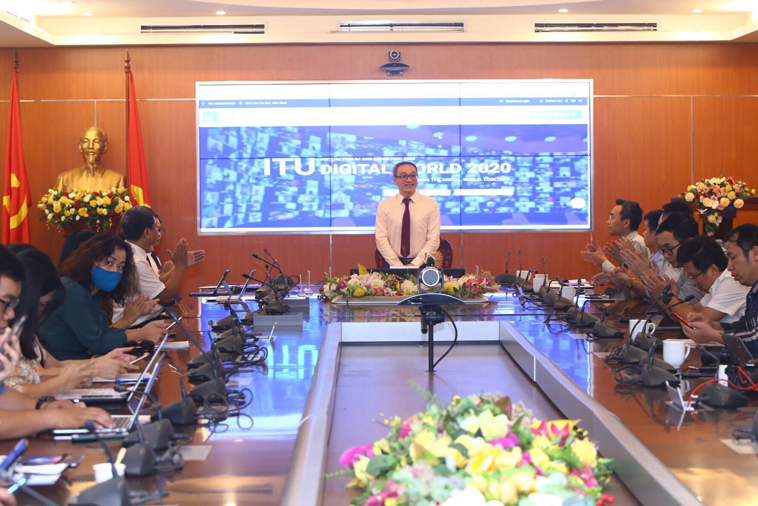 Photo: Ministry of Information and Communications
On this occasion, the Ministry of Information and Communications launched the website: https://digitalworld2020.vn so that agencies, organizations, and individuals can register for online events and expo.
Deputy Minister Phan Tam affirmed that "ITU Digital World 2020 is a unique event". Renamed from ITU Telecom World to ITU Digital World, the event attracts not only the telecom community but also technology and digital cooperation. This is the first time the event be held online, based on the proposal of the Minister of Information and Communication Nguyen Manh Hung, which was highly praised by the ITU and its country members. Besides, the Deputy Minister stressed, this year's forum and expo will be held on a "make in Vietnam" technology platform.
Mr. Trieu Minh Long, representative of MIC's Department of International Cooperation emphasized that this event has an important meaning to Vietnam, contributing to Vietnam's image as one of the countries that have an active and fast-growing telecom technology, as well as proving Vietnam's role as a proactive and responsible ITU member. This is also an opportunity to promote and expand markets for Vietnamese businesses with partners around the world, and at the same time introduce a dynamic and developing Vietnam with international friends.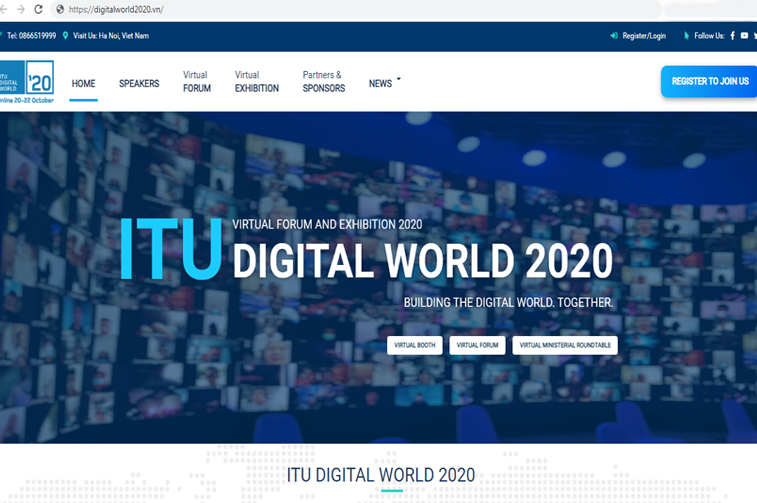 Photo: Ministry of Information and Communications
According to the Ministry, the event is expected to have the participation of distinguished ministers of ITU member countries, leaders of international organizations, and experts on ICT and digital economy.
ITU Digital World 2020 will include activities such as exhibitions with online booths (Virtual Booth) introducing digital products, services, and solutions of businesses from different countries and national booths. Currently, many large enterprises from the United States, Europe, Japan, and Korea have registered to participate in the booth. The booths will last about 1 month so that agencies, organizations and individuals can visit and learn about the most advanced digital products and services. This is also an opportunity for businesses to strengthen connections, build partnerships, participate in global production and value chains in the digital economy.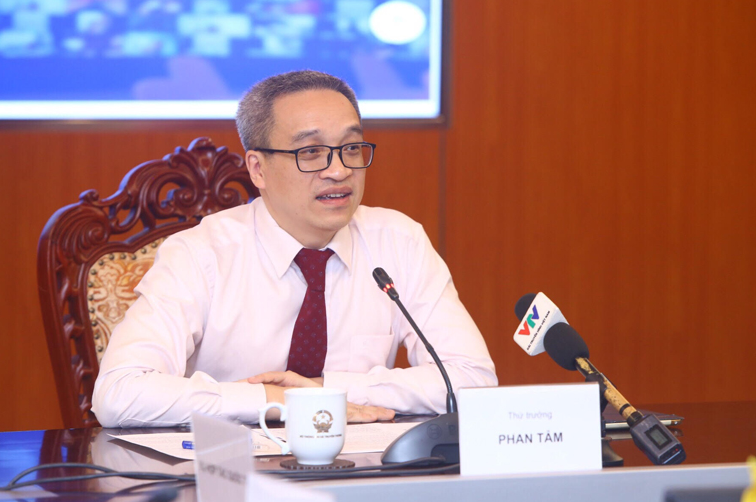 Photo: Ministry of Information and Communications
The forum section including Ministerial Conference sessions will focus on the topic of digital strategic planning during and after Covid-19 and orient the cooperation between ITU and member countries in the implementation of digital transformation program. This is also an opportunity for Ministers and business leaders to have a dialogue about policies and strategies to further promote the essential role of ICT in the combat of the Covid-19 pandemic.
The symposiums are divided into three sessions, focusing on three major groups of topics: networking, digital transformation and sustainable development. Leaders and experts will focus on the accelerating digital transformation, the developing mobile networks, 5G ecosystems, solutions to narrow the gap in broadband development, and safe and secure network environment, all aim at a safe and reliable digital economic environment.