India assists Vietnam set up a centre for advanced IT Training
On August 7, Ambassador of the Republic of India to Vietnam Pranay Verma and Vu Van San, President of Posts and Telecommunications Institute of Technology (PTIT) of Vietnam signed an Addendum to the Agreement for implementation of a project to set up a centre for advanced IT Training at Ho Chi Minh City with an Indian assistance of USD 1.08 million under the ASEAN-India Cooperation Fund.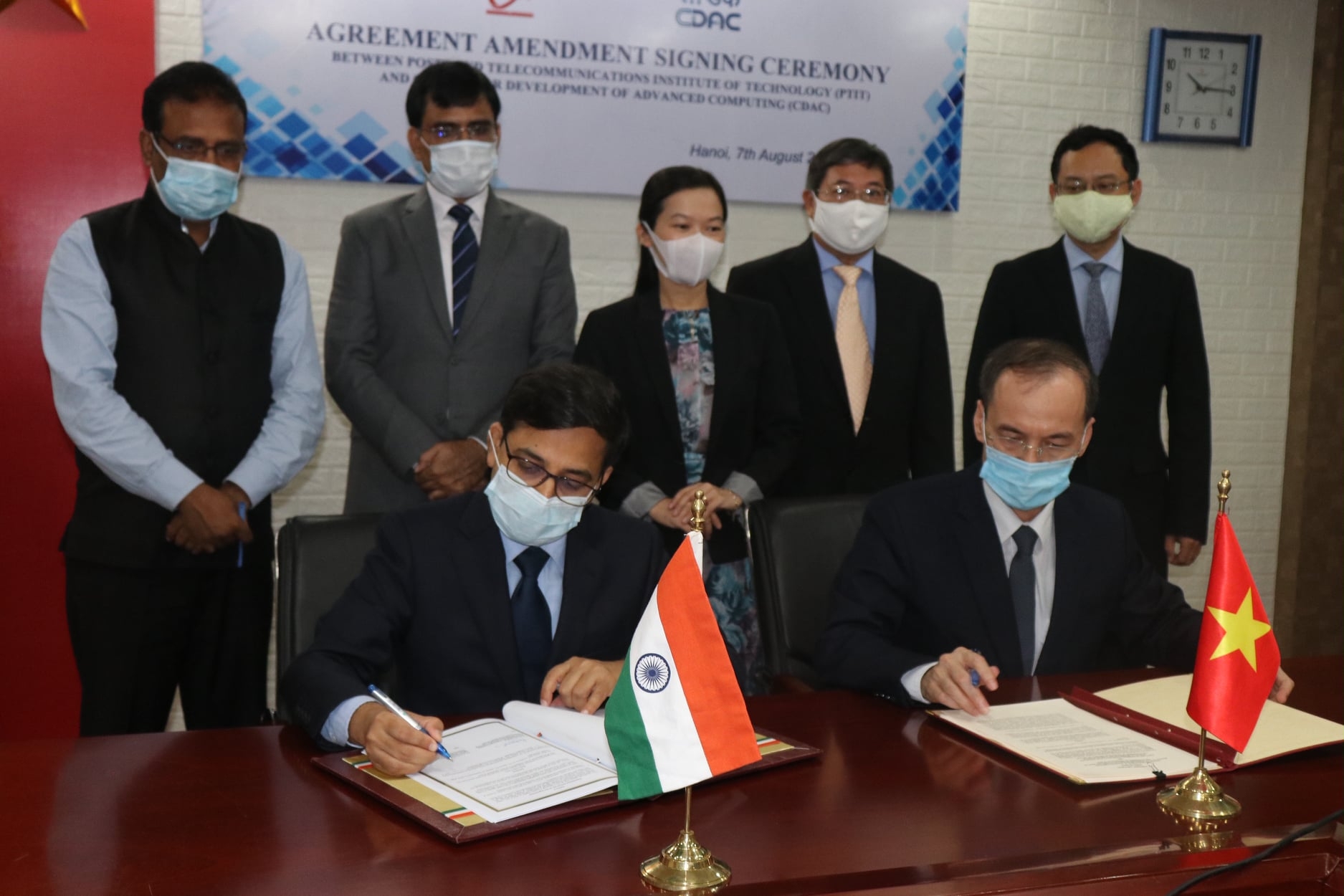 At the signing ceremony. Photo: Indian Embassy
The project is being implemented by Centre for Development of Advanced Computing (CDAC) which is the premier R&D organization of India at the forefront of the country's IT revolution.
In order to develop IT human resources, PTIT and CDAC have signed an agreement on the establishment of a Software Development and Training Center with the aim of establishing a high-quality training facility with modern facilities, new training technology, courses designed to meet international standards. Through the project, IT lecturers, researchers, experts will be trained with modern training methods, take part in exchange meetings and share experiences with Indian experts.
PTIT Director Vu Van San and Deputy Minister of Foreign Affairs of India, Preeti Saran, signed a cooperation agreement for implementation in 2016 in Vietnam, under the witness of Prime Minister Nguyen Xuan Phuc and Indian Prime Minister Narendra Modi on the occasion of Indian PM's visit to Vietnam.
PTIT is the only unit that benefits and implements projects under the Decision of the Minister of Information and Communications.
The project includes a number of contents such as funding for computer, peripheral equipment, and IT infrastructure to establish a high-quality IT training center in Ho Chi Minh City as well as textbooks, specialized reference books to serve the courses at the center; sending PTIT's experts to study and training in India and inviting Indian experts to support the operation of the center.
Speaking on the occasion, Ambassador Pranay Verma recalled the successful legacy of India's development partnership in Vietnam and highlighted digital connectivity, as exemplified by the upcoming IT centre, as an emerging priority of India-Vietnam development partnership.
CDAC has earlier provided a super computer to Hanoi University of Science and Technology and set up an Advanced Resource Centre in Information and Communications Technology in Hanoi.
For his part, PTIT Director San said: The project will make an important contribution to the PTIT in implementing its development strategy, developing high-quality IT human resources for the country, contributing to promoting the development of IT sector to meet the needs and demands for sustainable developmentand international integration.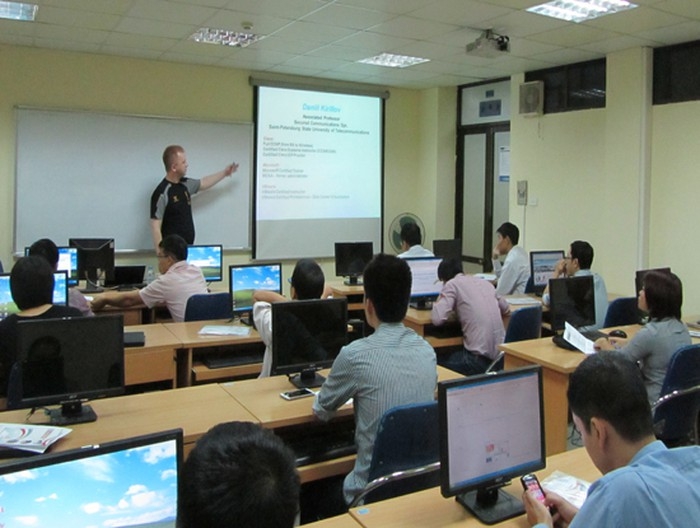 HCM City is a pioneer in responding to the project on national digital transformation
Digital transformation programme
In July, Ho Chi Minh City announced a programme on digital transformation along with a data sharing and integration platform at a conference, VNA reported.
Under the programme on digital transformation, by 2025, the proportion of documents processed online at levels 3 and 4 should reach over 50 percent; at least 90 percent of individuals and businesses should be satisfied with administrative procedures; the digital economy should make up 25 percent of gross regional domestic product (GRDP); and annual workplace productivity should increase by at least 7 percent each year.
The city aims to provide 100 percent of online public services at level 4 on a variety of formats by 2030, including on mobile devices.
The city will focus on developing digital infrastructure and platforms and ensuring information safety and security. It will also roll out solutions on building digital government and developing the digital economy in specific fields, and carrying out digital transformation in a host of sectors.
Chairman of the municipal People's Committee Nguyen Thanh Phong said the city will take drastic steps to complete the programme, making it a crucial component in realising local goals.
Regarding the digital economy, the city will focus on the ten key areas of health, education, transportation, banking and finance, tourism, agriculture, logistics, environmental protection, energy, and human resources training, while promoting e-commerce development, completing the start-up ecosystem and boosting innovation, and supporting digital transformation in businesses./.