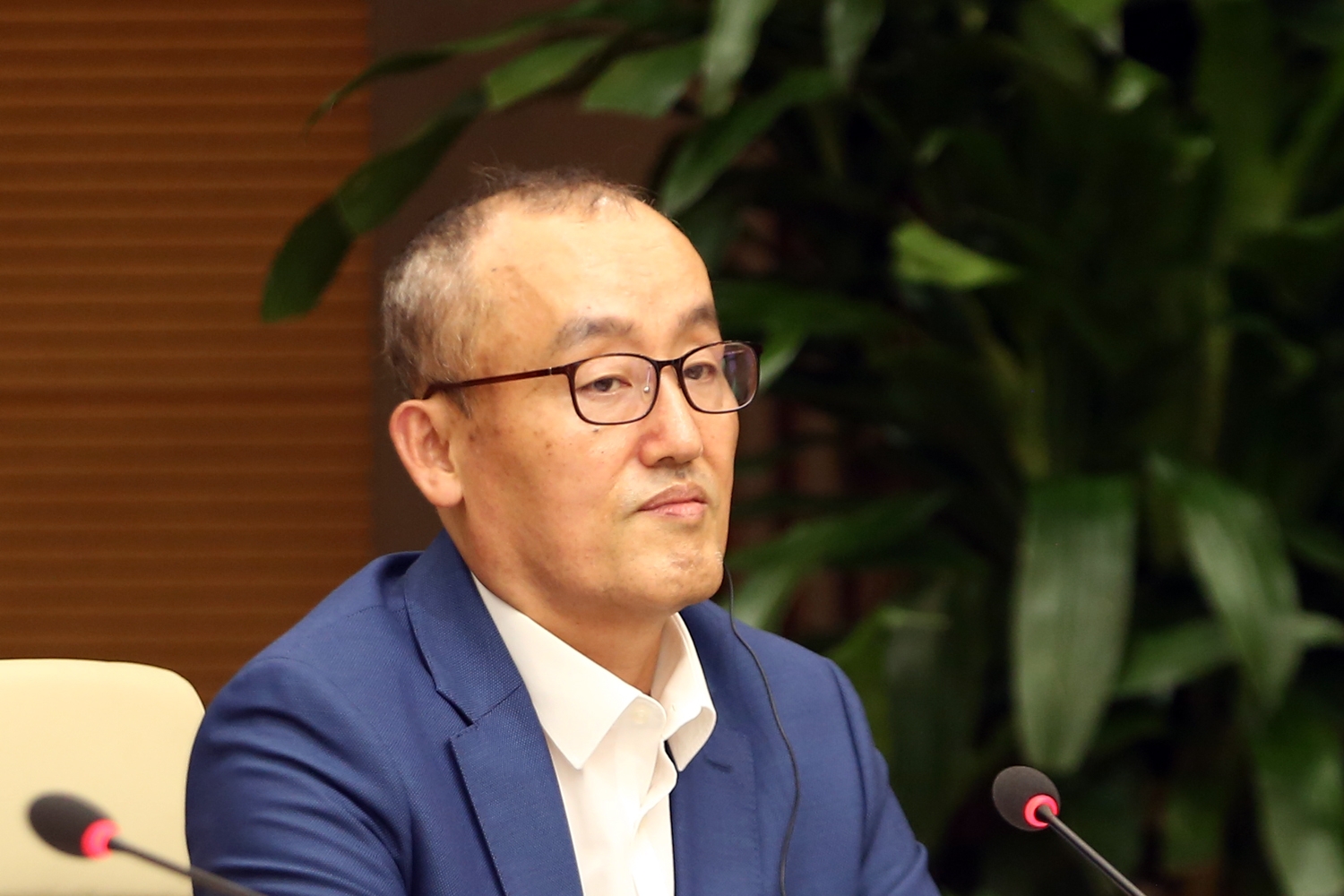 Kidong Park, WHO Representative in Vietnam (Photo: MOH)
The WHO Representative stated that the re-appearance of community infections in Da Nang, central Vietnam was not hard to find, adding that many countries have witnessed a surge in community infections after relaxing social distancing restrictions.
"We will not be surprised if Vietnam records more COVID-19 cases in the community in the upcoming time", he was quoted by VNA as saying.
"It shows that the disease surveillance system has been working effectively, allowing it to find cases quickly and in time. We believe Vietnam will be able to quickly detect infection cases, track down suspected ones and locate the stricken areas to put down the outbreaks", he added.
Park also said that the WHO was deeply impressed by what the Vietnamese government, the Ministry of Health and localities have done in the past few days following several new locally-transmitted COVID-19 patients after over three months staying clear of community infections.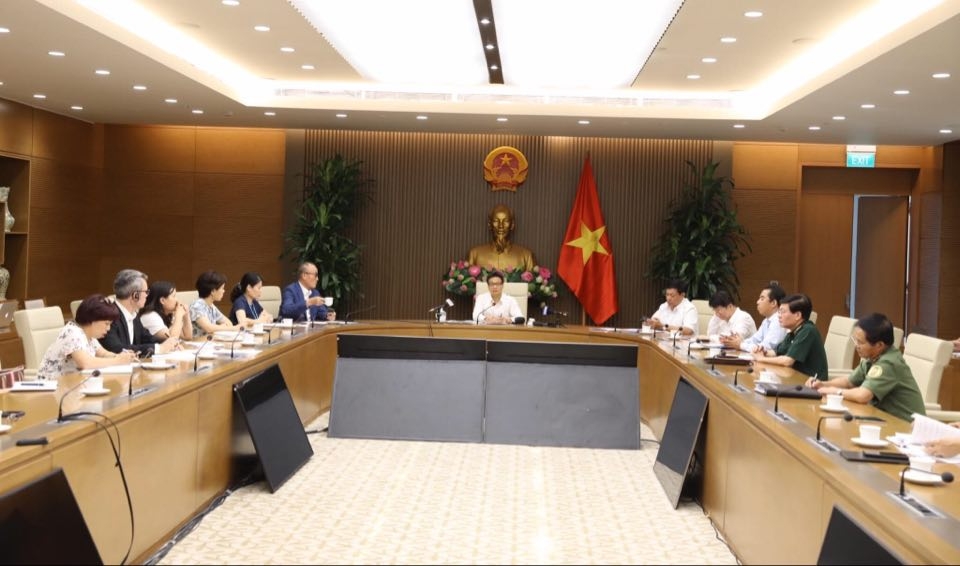 Park at the meeting with the National Steering Committee on Covid-19 Prevention and Control in Hanoi, Monday afternoon (Photo: MOH)
Park also spoke highly of Vietnam's repatriation program.
Until the new Covid-19 cases were discovered last weekend, the only others infected were citizens returning from abroad on repatriation flights organized by the government.
This reflects a "humanitarian policy which could reinforce people's trust in the government," Park said.
WHO respects Vietnam's decision to bring home hundreds of stranded oversea Vietnamese from stricken areas home, including the 219 from Equatorial Guinea, whose half of the batch is positive for the novel virus.
As of July 28 afternoon, Vietnam reported 431 COVID-19 cases, of which 66 are active. No death has been reported. The first community transmission in 100 days was confirmed on Saturday to be a 57-year-old man in Da Nang, breaking Vietnam's 99-day streak of no community transmission.
Prime Minister on Monday announced the central city of Da Nang would enter a period of social distancing for at least 14 days starting Tuesday to curb the spread of the novel coronavirus. According to the government's Directive 19 on social distancing, citizens are required to maintain a distance of at least one meter with other people. Residents are encouraged to stay home. Gathering of over 20 persons in public places, except for offices, schools, and hospitals will be prohibited.
Jasmine Le