Vietnam to kick off largest-ever vaccination rollout
Vietnam is set to kick off the largest-ever vaccination rollout with around 150 million doses of Covid-19 vaccines. The plan is to innoculate 70% of the population.
"This Covid-19 vaccination campaign will be the largest in our history of immunization," said Health Minister Nguyen Thanh Long said at a meeting to implement the nationwide Covid-19 inoculation on the afternoon of June 15.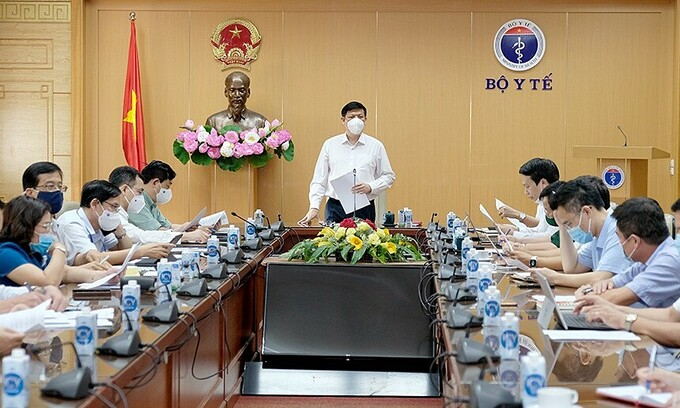 Health Minister Nguyen Thanh Long speaks at the meeting. Photo: VnExpress
The campaign takes place after Vietnam has successfully negotiated to secure more than 120 million doses of Covid-19 vaccines from different sources including AstraZeneca, Pfizer, Moderna, Russia and Covax Facility, VnExpress reported.
As of June 15, more than 1.55 million Vietnamese people have been injected with the Covid-19 vaccine. 60,000 people of whom have completed two shots.
To reach herd immunity, Vietnam must vaccinate 70% of its citizens aged 18 and over, equivalent to 150 million doses.
"Vietnam will set up eight storage facilities, comprising one in the Hanoi Capital High Command and seven others in seven military regions across the country," Long said, adding that these facilities must meet Good Storage Practices (GSP) standards to ensure vaccine quality.
During the campaign, all vaccination sites will be strictly monitored by an online control system, with information on the number of people getting vaccinated and vaccine doses used to be publicized, he said.
The minister also required to accelerate the application of the e-health system and the registration for administration via apps and text messages.
He added that the vaccination process had been facilitated, but it still ensured the utmost safety.
This vaccination campaign's headquarters will be located at the Ministry of Defense, led by a Deputy Chief of the General Staff of the People's Army, with the involvement of the ministry of health, public security, information and communications and transport.
The minister requested to continue organizing training on vaccination for medical defense and public security forces, especially transporting and storing vaccines.
At the meeting, Deputy Minister of Information and Communications Nguyen Huy Dung said that its units, in coordination with technology businesses, had made efforts to improve the technology application system in vaccination.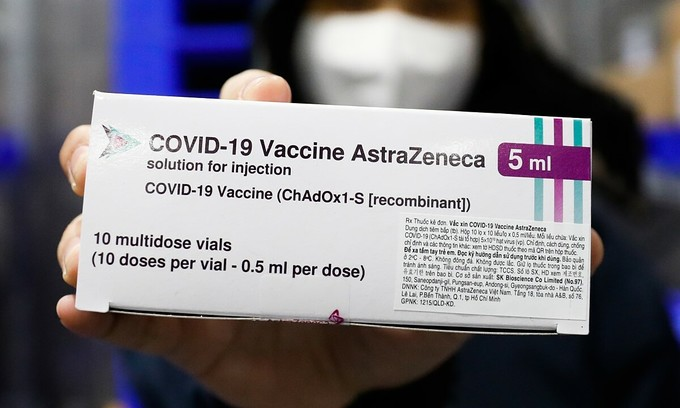 A person holds up a box containing vials of the AstraZeneca Covid-19 vaccine. Photo: VnExpress
Dang Duc Anh, director of the National Institute of Hygiene and Epidemiology, said on June 15 that Vietnam could receive about 1 million doses of AstraZeneca Covid-19 vaccine through Covax by the end of June and early July.
In addition, from now until the end of the third quarter, additional 2 million doses of AstraZeneca vaccine ordered by the Ministry of Health through Vietnam Vaccine JSC (VNVC) could arrive in the country.
The Pfizer pharmaceutical company pledged to provide Vietnam with 3 million doses of vaccine in the third quarter, however, the delivery time has been unknown.
Japan has also agreed to aid Vietnam with a million Covid-19 vaccine doses produced in Japan with licenses by AstraZeneca to help with the coronavirus fight.
Japanese ambassador in Vietnam Yamada Takio on Tuesday delivered the message from Japanese Prime Minister Suga Yoshihide to his Vietnamese counterpart Pham Minh Chinh.
To date, Vietnam has approved four types of Covid-19 vaccines including AstraZeneca, Sputnik V, Sinopharm and Pfizer for emergency use.
Government allows Ho Chi Minh City to actively negotiate to seek vaccine sources
The Government Office has issued an announcement of Deputy Prime Minister Vu Duc Dam (Head of the National Steering Committee for Covid-19 Prevention and Control) on agreeing with Ho Chi Minh's proposal on purchasing and importing Covid-19 vaccines, according to Zing News.
The government previously issued the Resolution on encouraging eligible units to inoculate vaccines for organizations and individuals that have demand.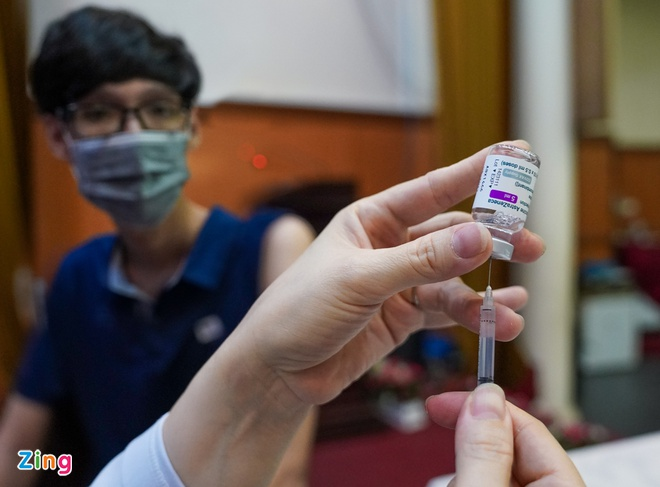 Deputy Prime Minister Vu Duc Dam agrees with Ho Chi Minh's proposal on purchasing and importing Covid-19 vaccines. Photo: Zing News
The Ministry of Health is responsible for licensing, testing, and controlling the quality of vaccines as well as directing and guiding the vaccination.
Earlier, the southern metropolis submitted a report to Prime Minister, stating that it had over 7.2 million people aged 18 and over and more than 1.6 million workers in enterprises and corporations.
However, it has so far received only 140,000 vaccine doses. More than 64,000 people have been vaccinated the first shots and over 10,000 people have been fully inoculated.
To achieve herd immunity with 70% of its population vaccinated, the city said that buying vaccines was an urgent matter.
Since the new wave broke out seven weeks ago, Vietnam has recorded infections in 40 of its 63 cities and provinces. Bac Giang led with 4,462 cases, followed by Bac Ninh with 1,424, and HCMC with 980.
The national tally is now at 11,304 with 4,543 recoveries.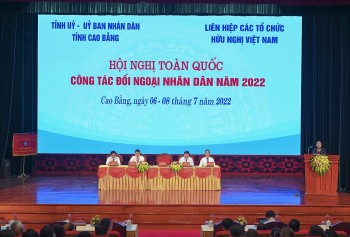 Friendship
During the event, many important issues will be discussed, and constructive suggestions and solutions will be provided to promote more effective people-to-people diplomacy operations.